Sandwiched between the bustling Ginza and Tokyo Station, Nihonbashi where old and new architecture commingle stands between the glorious past and the futuristic present of Tokyo.
From our last visit in the early days of Spring 2023, we have stumbled upon a spoiling swathe of restaurants, bars and cafes that we definitely think should be on your radar. Here's our neighbourhood guide with a personal touch on Nihonbashi.
– Cover image credit: Nihonbashi Tamai – 
La Boulangerie Django
If bread and pastries are the source of your bliss, get happy (very happy) here at La Boulangerie Django. Their wide selection of baked goods guaranteed to fit your every mood and craving. Feeling a little peckish? Opt for the flakey butter-laden croissants or a fruit-crowned danish pastry to keep your palate satisfied and your tummy from growling. But if you have a ravenous appetite, their appropriately overstuffed sandwiches will do the trick.
August Moon Cafe
An oasis of comfort food in Nihonbashi, August Moon Cafe slings out American staples, for example, pulled pork sandwiches, clam chowder, chilli con carne, house-made pizzas, bagels, and an assorted range of American desserts like carrot cake, PB & J pancakes, oatmeal raisin cookies and more.
Parklet Bakery
At first glance, Parklet Bakery may seems too cool to enter (especially for us editors who are of late 20s!) when the whole place seems to be packed with stylish teens.
Although after two visits, we still felt the bakery was too cool for us, we thoroughly enjoyed their baked goods (the peanut butter miso cookies and house-made, thickly sliced sourdough bread served toasted with cultured butter are two must-tries!), along with their caffeinated drinks, like the rich oat milk latte, yum. Breakfast and dinner items are also available if you fancy a substantial bite, which also make this place a perfect all-day dining spot.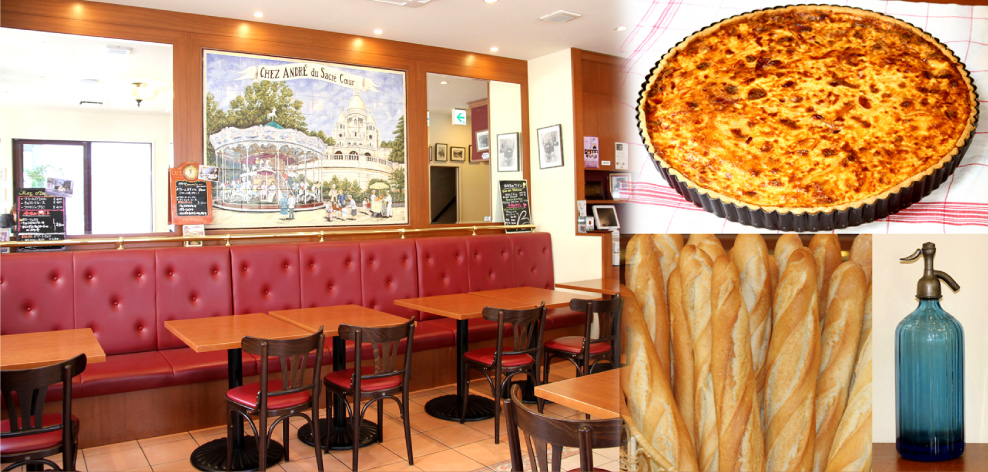 Café Chez André du Sacré-Cœur
A slice of Paris in Japan, Café Chez André du Sacré-Cœur doles out classic French fare in a setting touched with French finesse and charm. Their lunch menu includes hearty dishes, like Quiche Lorraine and Croque-Monsieur. If you're in the mood for something truly "élégance," head there during dinner service. The restaurant's dinner menu is packed with delightful options, like moules marinières, escargots and duck confit. What captured our hearts most is their attentive, sincere service, which definitely made our visit extra scrumptious.

Website link: http://park7.wakwak.com/~chezandrescoeur/english/index.html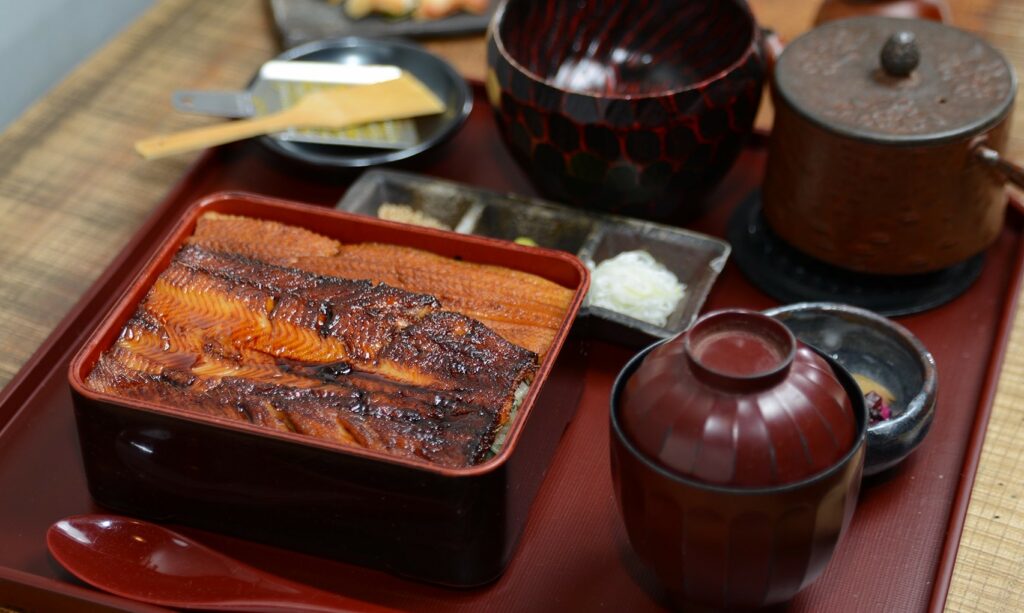 Nihonbashi Tamai
Nihonbashi Tamai is an eel institute thanks to its specialty and the ever-popular dish Hakomeshi, which is the restaurant's term for the beautifully cooked unagi served in a box with side dishes. Set in an ancient Japanese house built in 1953, Nihonbashi Tamai boasts an old-school Japanese charm that takes you right back to the olden days.
Website link: https://anago-tamai.com/