When it comes to sea transport, superyachts mark the top list of the rising sea vessels that have been gaining huge traction thanks to its gigantic size, luxuriously intricate designs and the larger-than-life sense it carries – hence, the name.
But apart from its size, what makes superyachts "super" also has a lot to do with the price tags they come with; these are some of the world's most expensive yachts, an equivalent of an ultra-luxury car for the watercraft world.
And for a yacht aficionado – we know you are reading – here's our #RadarList of 3 superb superyachts that are currently on the super-rich's radar. They truly are lavish vessels of the sea that marry strength and sophistication.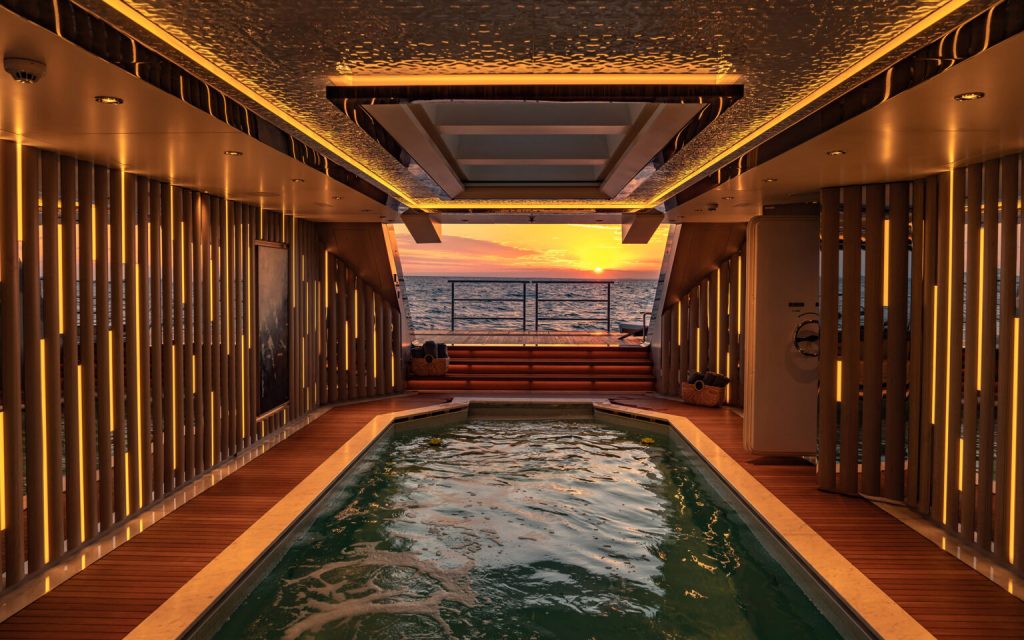 For superyacht aficionados, here's a new pearl of the sea you should have on your radar. Designed by H2 Yacht Design and built by Bilgin Yachts, Tatiana has undoubtedly sparked interest in countless superyacht fans thanks to its luxurious designs and amenities that exceeds expectations of many.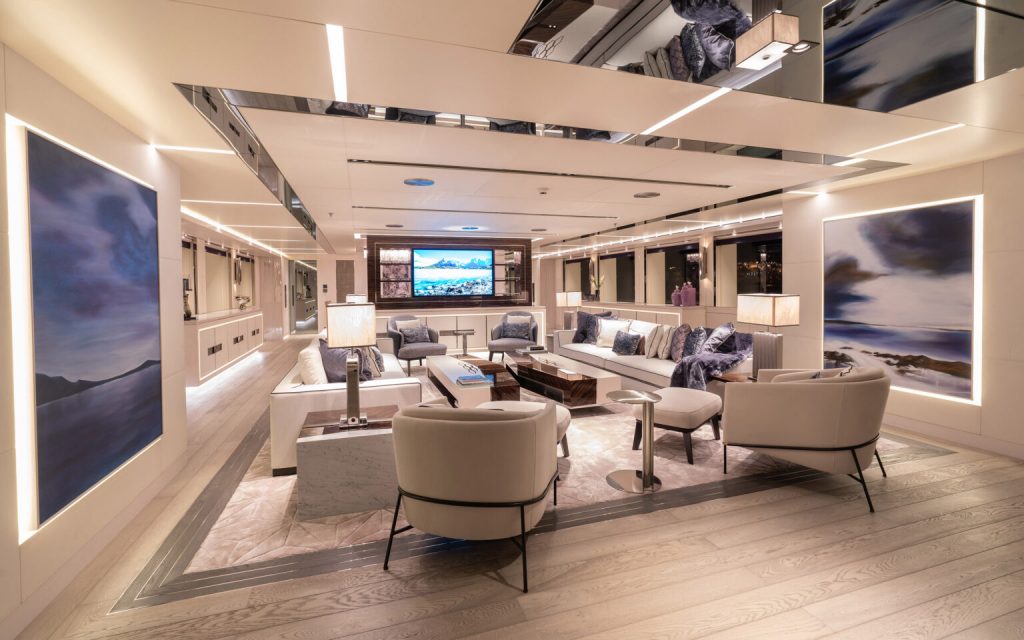 Featuring aft deck beach club, gym, hammam, bar, sky lounge, outdoor and indoor swimming pools, spacious bedroom and even a private office, the 80-metre superyacht makes one of the most lavish vessels for those who long for luxury living at sea.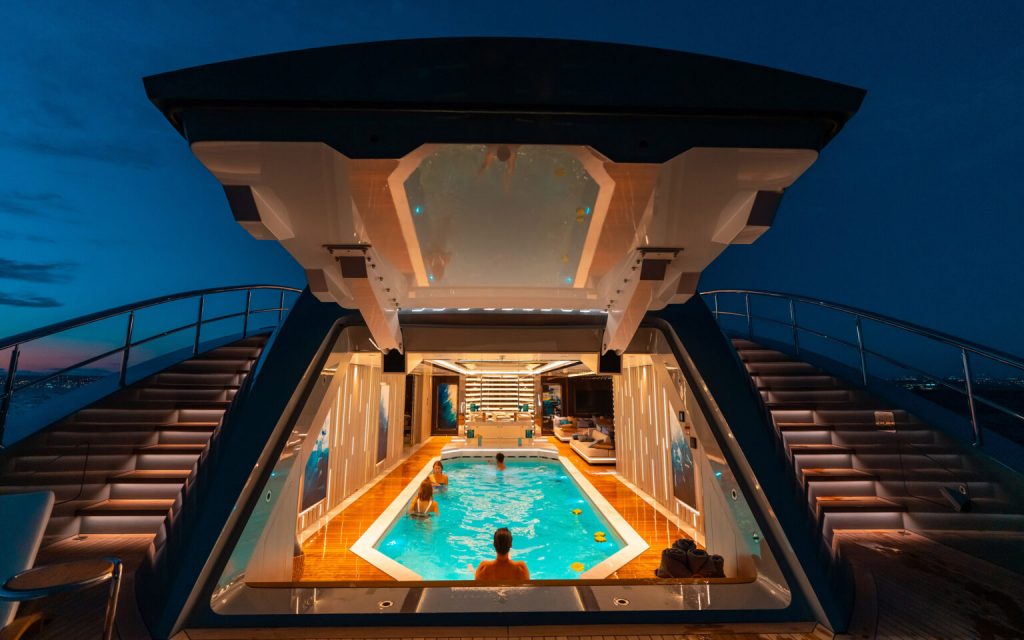 The yacht is also meticulously decked out with backlit marble, Macassar veneer and 3D carved stone, so expect nothing short of opulence with this one.
Floating entertainment can be found here on Amara by Oceanco, a project in collaboration with yacht designer, Sam Sorgiovanni. The 120-metre yacht can host up to 20 people and can cater to every generation's interest- having resort-style amenities that will please kids and adults alike – think deluxe apartment with private pool, two cinemas with one open-air, party-ready main deck which comes with a swimming pool with waterfall fountain, a fully-equipped gym, a salon and more.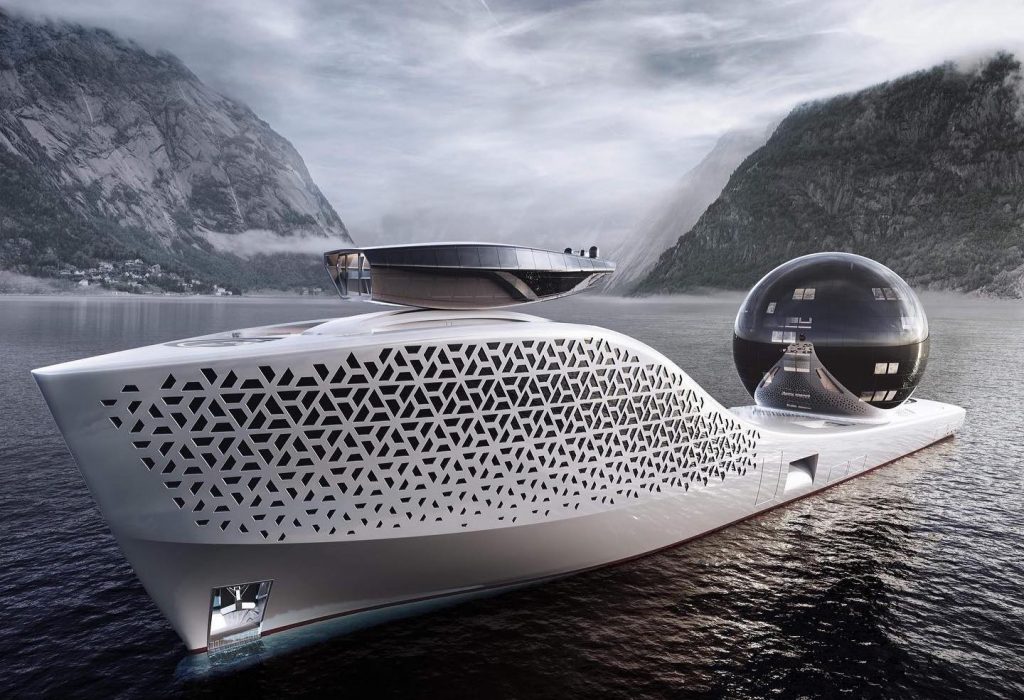 Not for leisure but for scientific research, Earth 300 by the leading yacht design and naval architecture studio, Iddes Yachts, is where sea meets science. The 300-metre-long vessel is designed to be the floating home of over 22 world-changing research laboratories. Fueled with Molten Salt Reactor, the nuclear-powered superyacht has zero emissions. Apart from that, another eye-catching highlight about this craft is the 13-storey Science Sphere which boasts this state-of-the-art look, a beacon to the cutting-edge technology carried by the vessels for scientists and students on board. Earth 300 also features over 20 VIP cabins for yacht connoisseurs who would love to cruise for a good cause. Here's where consumers become the force of scientific research for the betterment of the world. Coming soon in 2025.