Within the cobalt surface, the ocean holds otherworldly magic that never ceases to astound thalassophiles. With Under in Lindesnes, Norway, Europe's first – and arguably world's coolest – underwater restaurant, discerning diners slash ocean lovers will get to indulge in their love for fine dining whilst diving deep into the underwater realm of the North Sea.
Seated on the seabed five meters below the sea, the half-submerged restaurant gives you direct access to the seafloor of the Norwegian sea. Once you step inside, guests will first be served a stellar appetizer of the undersea vista through the wide horizontal window.
Designed by the architecture company, Snøhetta, the semi-sunken restaurant, with half of its 34-metre-long concrete body kissing the seafloor and another half laying on the rocky coastline, showcases the architectural contrasts between the sea, the land and the subaquatic and on-land life.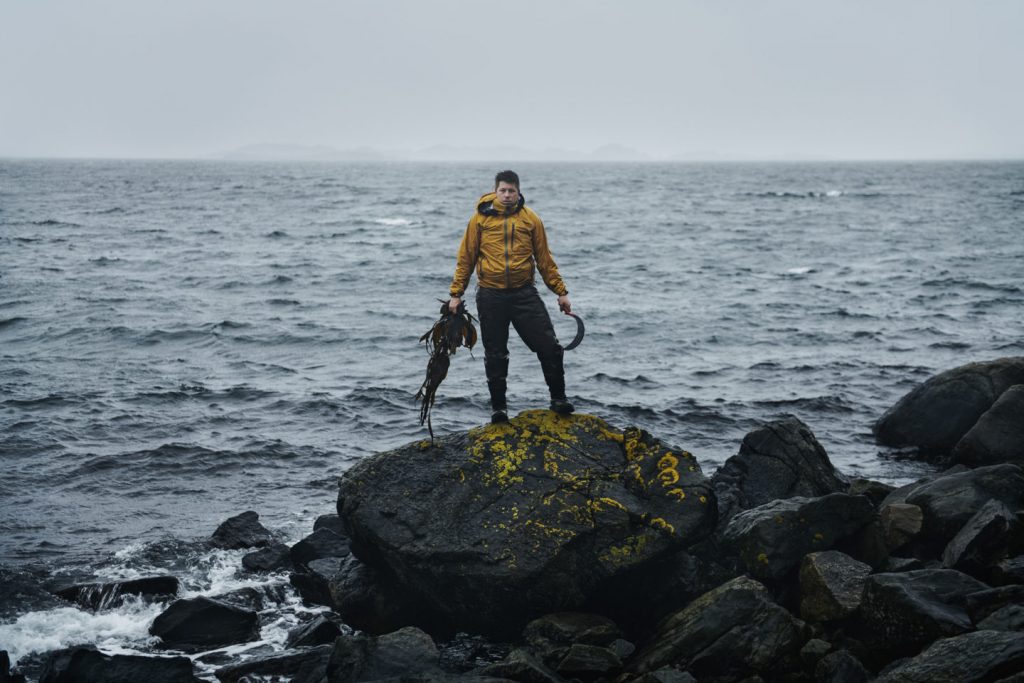 The kitchen helmed by Head Chef Nicolai Ellitsgaard will also churn out an International menu that reflects the restaurant's contrast architecture of land and sea; the ever-changing menu will put limelight on the hyper-seasonal and local ingredients, highlighting on the catch of the day from the sea where the venue nestles in. Essentially, the menu here is a Norwegian ecosystem served on a plate. 
The concrete building constructed with the goal of becoming an artificial reef in mind will also provide a home for marine life. So not only would the restaurant be a haven for food lovers, it would also be a habitat for fish and all sorts of sea life surrounding the establishment. The Norwegian word "under" which has a dual meaning of below and wonder, therefore sums up the restaurant as a destination where underwater and culinary wonders await.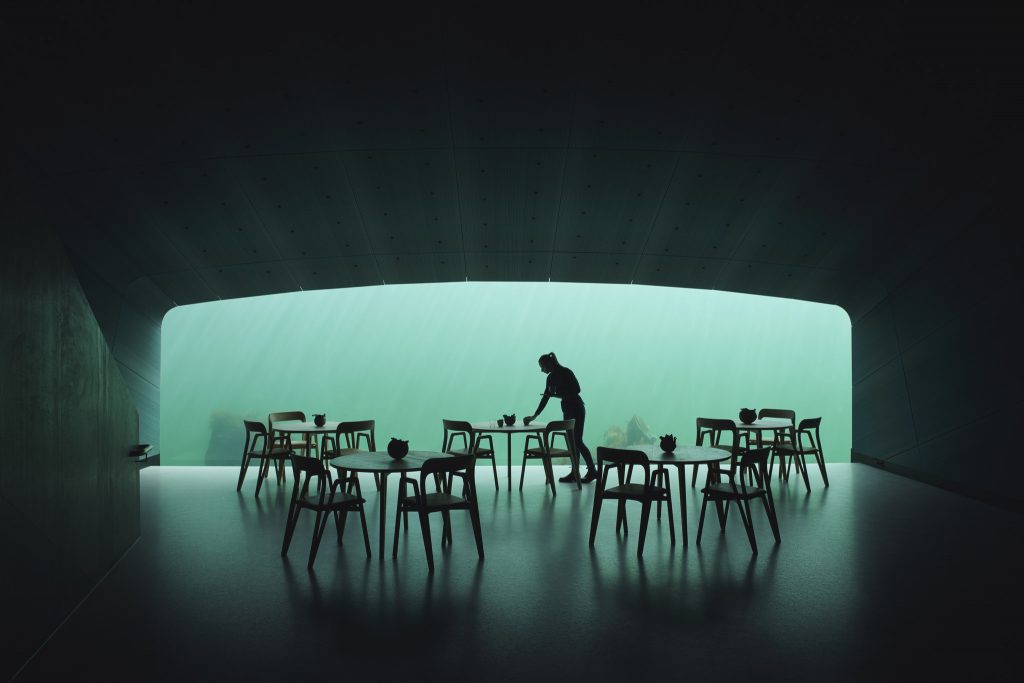 Here's a space that functions more than just a restaurant; it's a visual statement that emphasizes the irrefutable connection and relation between sea and land.