House of Rituals, the flagship store of the Dutch brand, Rituals, is a nice surprise you come across when walking into Voetboogstraat in Spui.
Opened in 2020 on the brand's 20th anniversary, House of Rituals is nestled in downtown Amsterdam. You may mistake it for a high tea restaurant when you first reach the building and you wouldn't be mistaken completely. The ground level includes the Asian-inspired restaurant Rouhi. Here's a lifestyle store that truly engages with its customers at all levels. From high-street retail designers to A/V engineers and countless visual merchandising teams, this place has created an immersive experience that speaks to all your five senses.
House of ritual asks its visitors to "embrace and experience the art of soulful living." The establishment describes itself as "a sanctuary where your body relaxes, your mind calms down and your soul finds satisfaction." And it really does give you that brand-new holistic shopping and lifestyle concept store that offers refreshing elements in every corner. The brand's complete hair, face, hand body, and homeware collections, including several exclusive lines and wellness experiences are on display on each floor.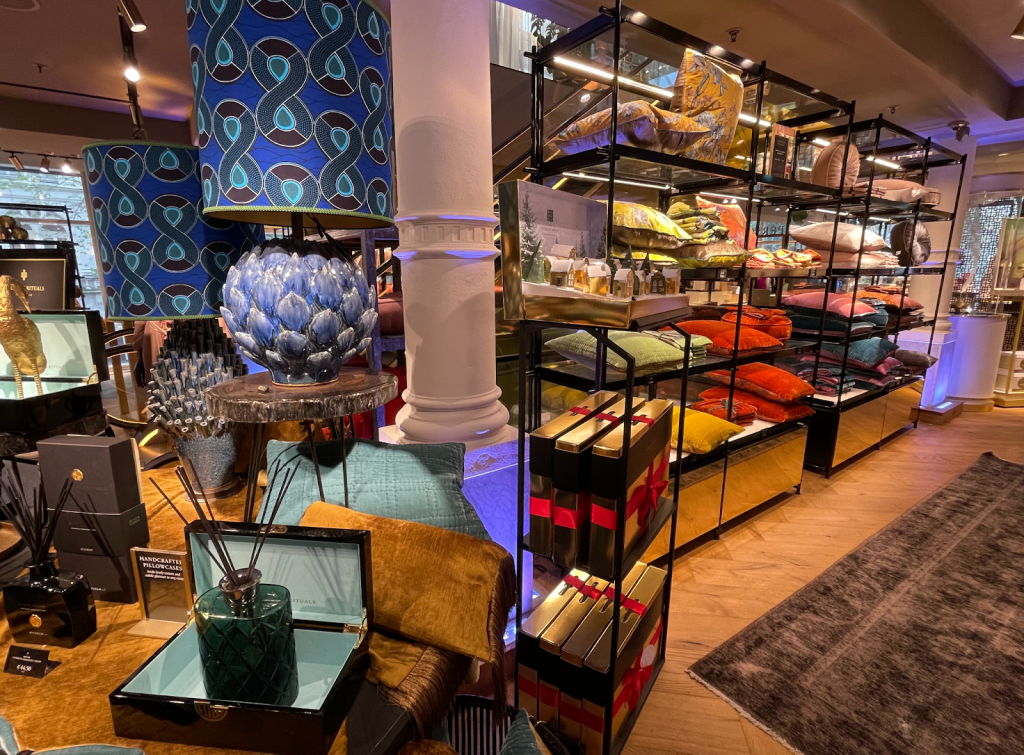 The harmony of shades of pastel colours from the bottles and cases of beauty care products will pull you into a dreamlike atmosphere as you enter the store. From men's shaving kits to bubble baths, products are well scattered to give you a maze-like trip around the entrance floor. Helpful staff is also always there to answer all your questions and guide you to the appropriate product group you look for.
Innovation is at its finest here. Through AV displays around the store, customers can select perfumes based on their favourite scent on a digital display that connects the Rituals scent profiles with its product database. Customers can enter their favourite perfume on an iPad first and the system will then find the closest scent from the Rituals range.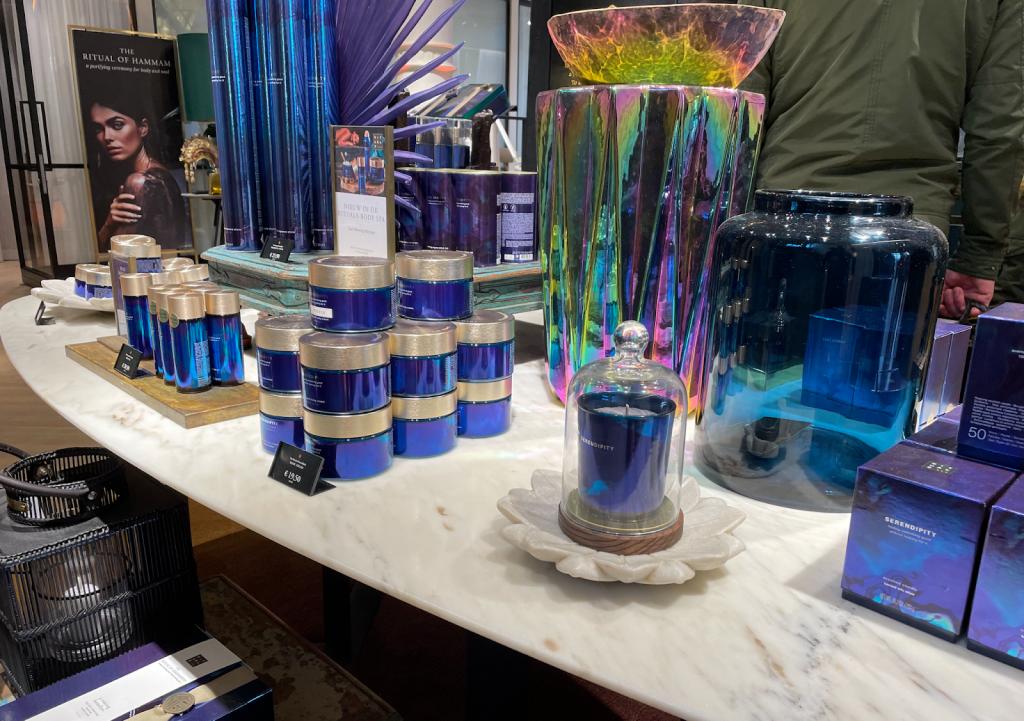 2nd-floor houses all your home needs from sheets to kimonos of equally impressive colours and patterns dedicated to its enhanced home range. It offers several exclusive homeware lines such as the Mansion and Talisman Collection as well as scented candle holders from the Signature Collection in addition to luxury home fragrances and a perfume bar with over 20 perfumes that can be customized to your liking.
3rd floor is for beauty care. The Body Spa offers a full range of physical beauty treatments, such as facials, pedicures, and manicures. Rituals foam massage will provide deep cleanse and intense skin hydration from head to toe. The floor also includes a playful fortune wheel that may just give you the right uplifting message you need.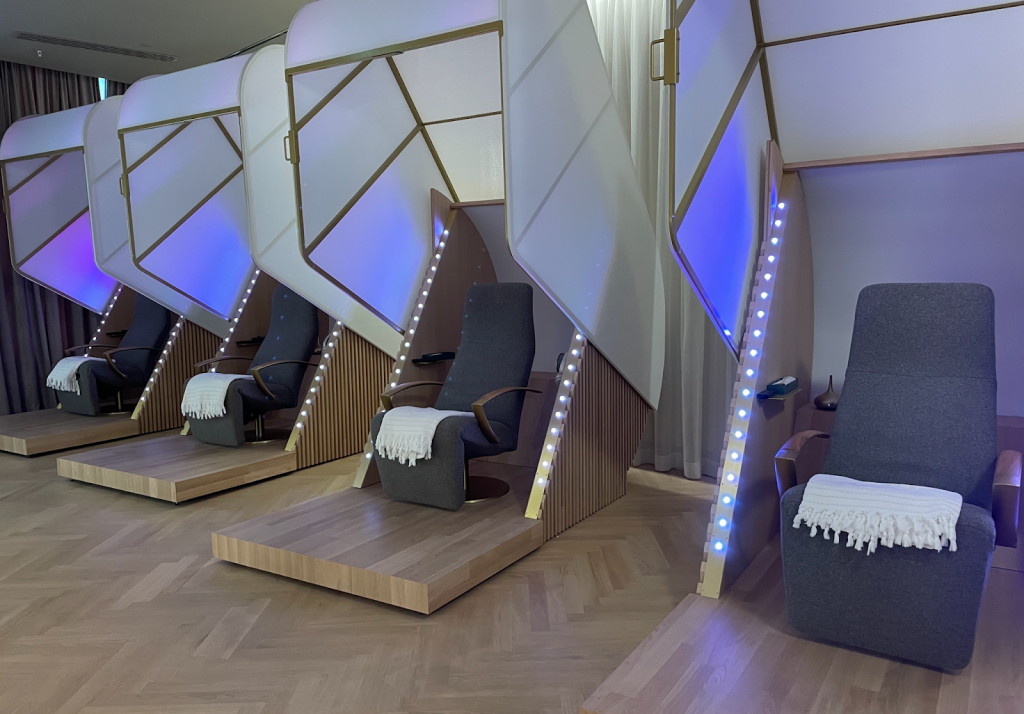 The last and the fourth floor was by far the most impressive and personal for me. The Mind Spa offers a fully immersive experience for your mind. Self-proclaimed as "The World's Very First Mind Spa", Rituals considers it "a place to get a taste of mental relaxation, meditation and how mindfulness can improve your life". Helpful staff seats you down to explain the lay of the land, and help you pick the best option depending on how you are feeling that day and the time you have for the ultimate experience.
Breathing Bubble gets you a 20-minute breath session to help boost the immune system, relieve stress, and calm the mind. While seated in the Sonic Chair, you will be blocked from the outside noises and the sound vibrations transduced through the chair will make the breathing experience completely immersive as if you're in your very own air bubble.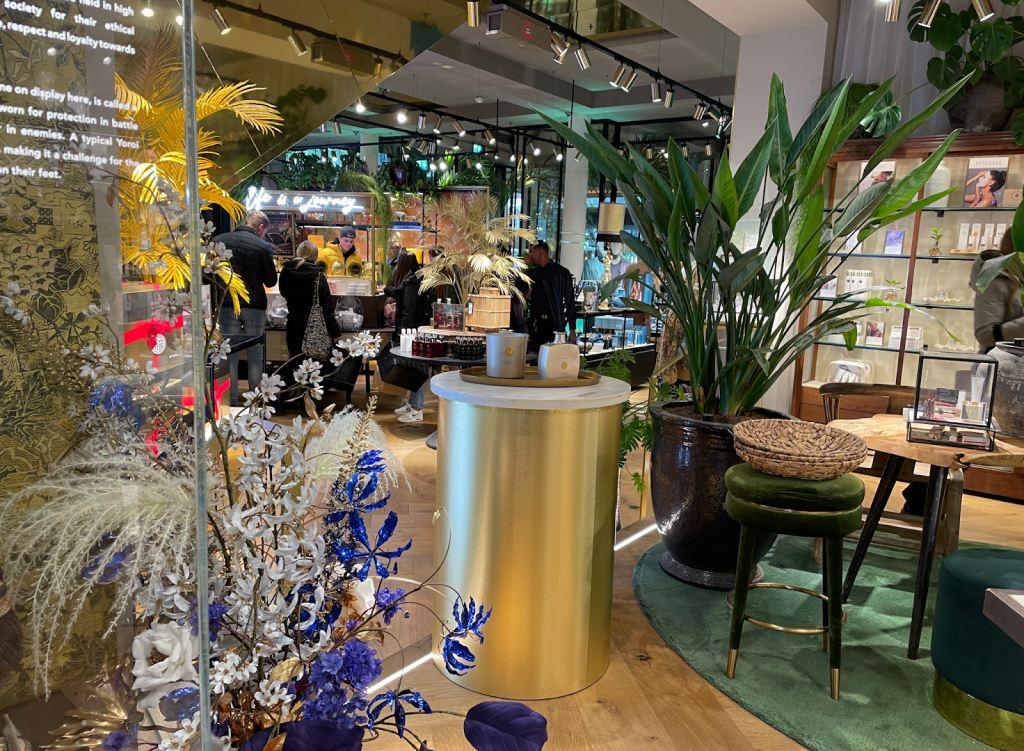 Mind spa is seated across a screen and offers a broad scale of science-based techniques for mental stress relief and relaxation by combining the wisdom of ancient meditation with the power of science. They aim to equip its practitioners with specialized tools that help you track the effectiveness of every experience on offer.
The brain massage area includes Deep Rest meditation, which I actually did for myself for over half an hour. It's a profound and deep relaxation of the body and brain. Specific frequencies and tactile vibrations are weaved into a 4D music experience, guiding you into a meditative state of mind. The chair also puts you in a position that creates the feeling of "floating," which is similar to the zero-gravity-pods. It's claimed to help reduce the effects of insomnia on the body and reset the nervous system for enhanced sleep quality.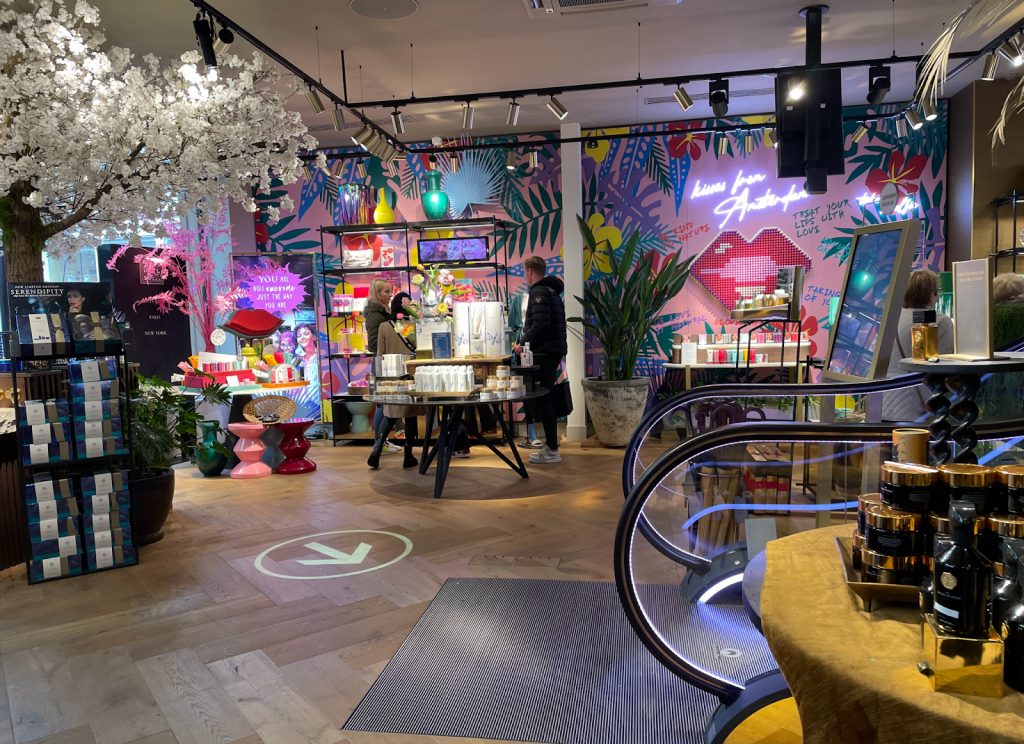 All things considered, House of Rituals Amsterdam is truly a lifestyle store that takes care of your body, fashion, and mindfulness needs. While the company is aggressively experimenting with this multidisciplinary approach, they are very keen to spread the store concept to other parts of the world. Here's a must-see experience if you are in Amsterdam even for a short time.