Whether you're planning a romantic date night, a fun family day out, or a delightful gathering with friends, Ferris wheels offer enjoyment for people of all ages and genders.
Explore our #RadarList of Ferris wheels from around the world for those who adore the excitement of Ferris wheels and wheel adventures.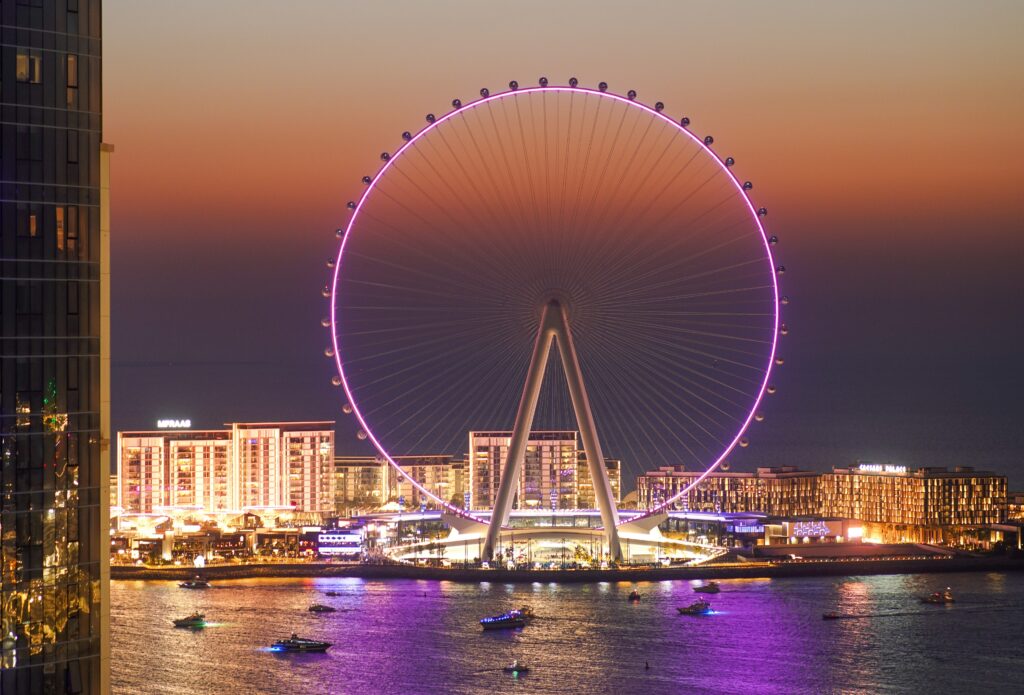 Ain Dubai
Soaring to a height of 250 meters, Ain Dubai by Dubai Holding proudly claims the title of the world's tallest Ferris wheel. For cocktail connoisseurs, don't miss the opportunity to enhance your experience with the Sky Bar Cabin Upgrade, which will enable you to pair your favourite crafted drinks with the breathtaking backdrop of Dubai's stunning skyline.
The London Eye
Standing at a height of 135 meters, the London Eye is one of the most iconic ways to capture the breathtaking views of London. For a truly romantic experience, couples can choose the Cupid's Pod, which offers a private 30-minute ride for two, complete with a bottle of Pommery Rosé Champagne and a box of Pink Champagne Truffles from Hotel Chocolat.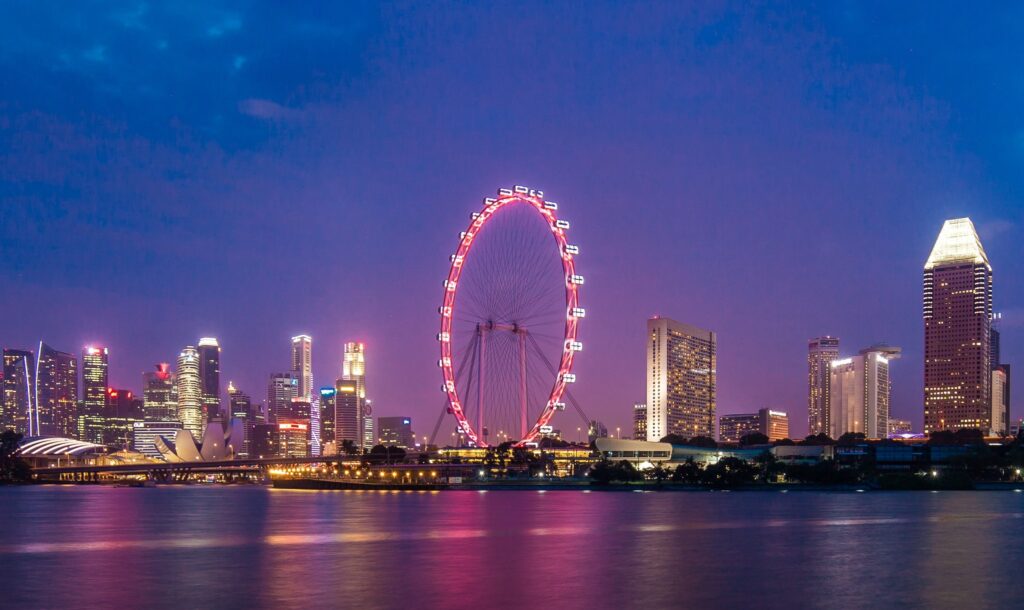 Singapore Flyer
Embrace the splendour of Singapore from a height of 165 meters atop the Singapore Flyer, an absolute must-visit when you find yourself in the Lion City. Lovebirds will discover delicious delight in the 165 Sky Dining, a dazzling 90-minute culinary experience that will take your date night to new heights.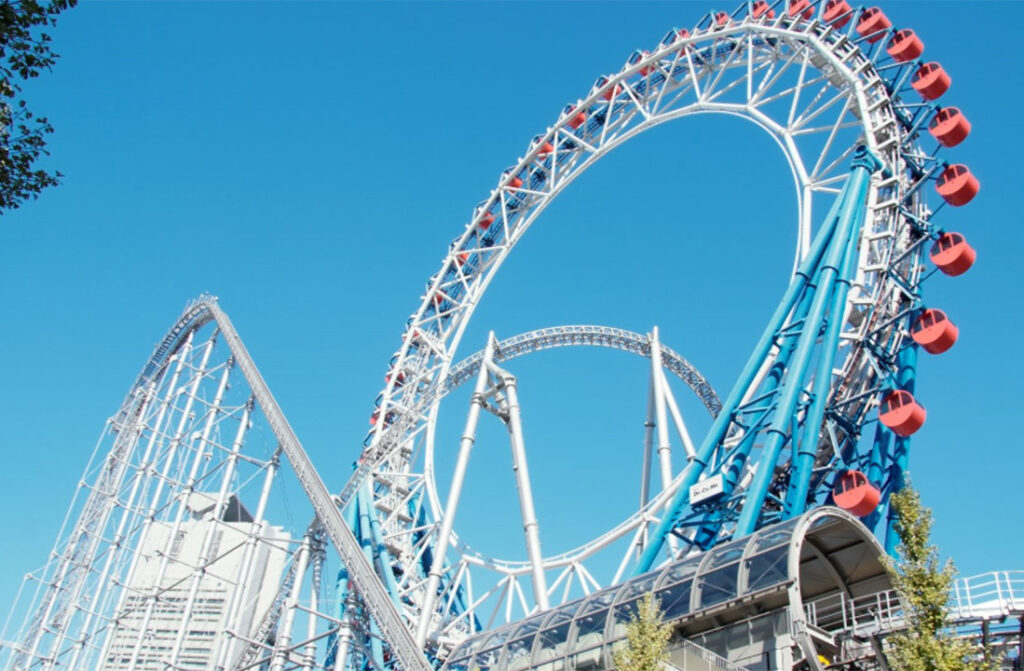 Big O
A one-stop destination for both kids and adults alike, Tokyo Dome City offers a wide range of activities, from an indoor kids' playground and a bowling centre to a roller skate arena, gallery, and even a museum dedicated to the history of Japanese baseball. This city amusement complex has it all. One of its standout attractions is the Big O, a unique Ferris wheel with an open centre that provides an unparalleled panoramic view of Tokyo.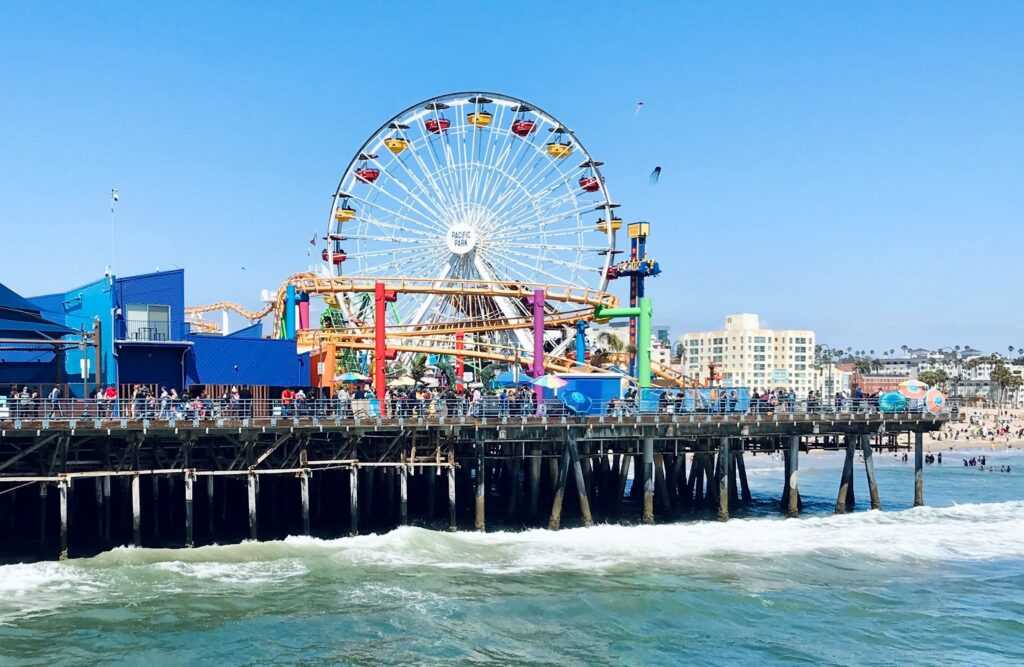 Pacific Wheel
Enjoy eco-friendly excitement at the Pacific Wheel, a solar-powered Ferris wheel located at Pacific Park on the Santa Monica Pier. This gondola-style observation wheel exudes a nostalgic slash old-school charm that will add a unique touch to your California trip.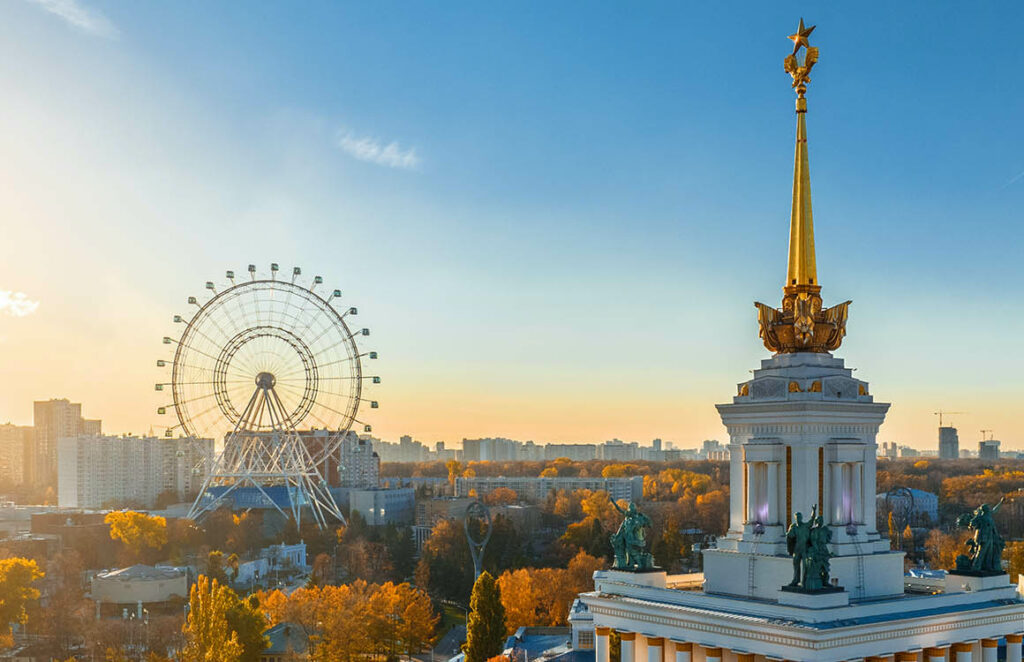 Moscow Sun (Solntse Moskvy)
With a height of 140 meters, the Moscow Sun offers an exciting opportunity to take in over 30 of Moscow's must-visit attractions during an 18-minute ride. Whether you're looking for a private cabin for a dream wedding, a birthday party venue, or a fantastic spot for a romantic date, Moscow Sun also serves as a unique event space that will leave all your guests in awe.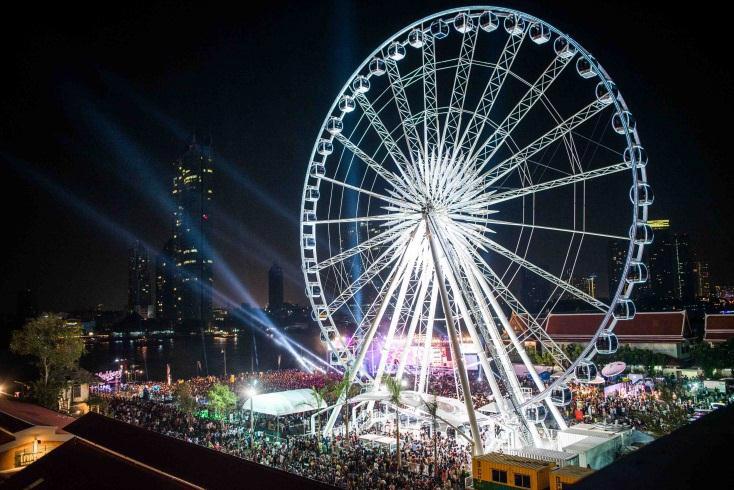 Asiatique Sky
Asiatique The Riverfront, a landmark along Bangkok's riverside, promises delicious slash delightful entertainment with its wide range of restaurants, shops, amusements, including a merry-go-round and a haunted house, and last but certainly not least, the 60-meter-tall Ferris wheel known as Asiatique Sky.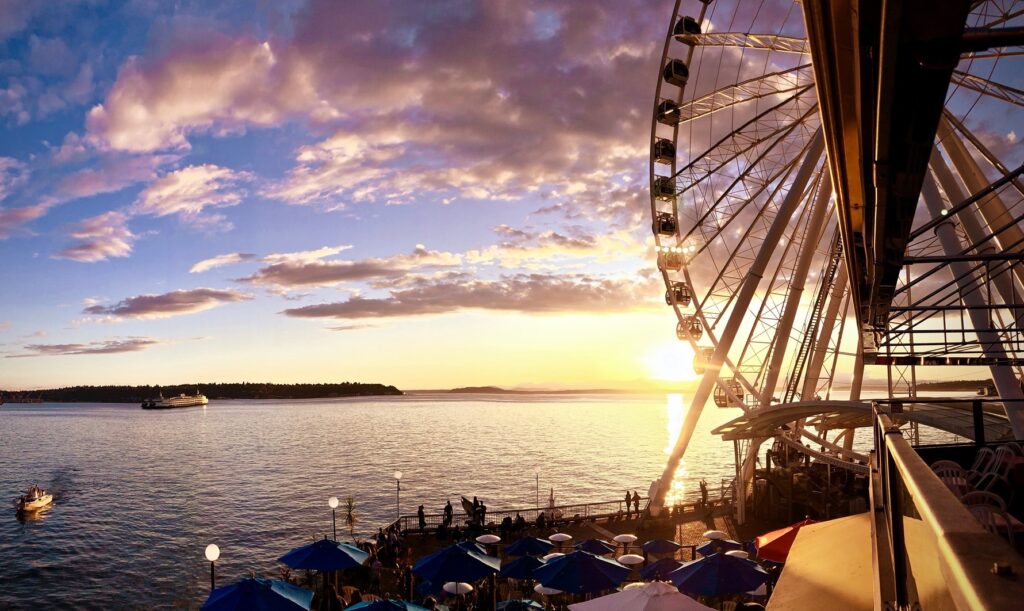 The Seattle Great Wheel
Experience elevated fun at The Seattle Great Wheel located on Pier 57 by Elliott Bay in Seattle, Washington. This 53-meter Ferris wheel is adorned with over 500,000 LED lights to create captivating light shows that brighten up the Seattle sky, making it an ideal destination for visitors throughout the day. Even better, these light shows can be customised for special occasions, whether it's a marriage proposal, a gender reveal, or any other memorable event.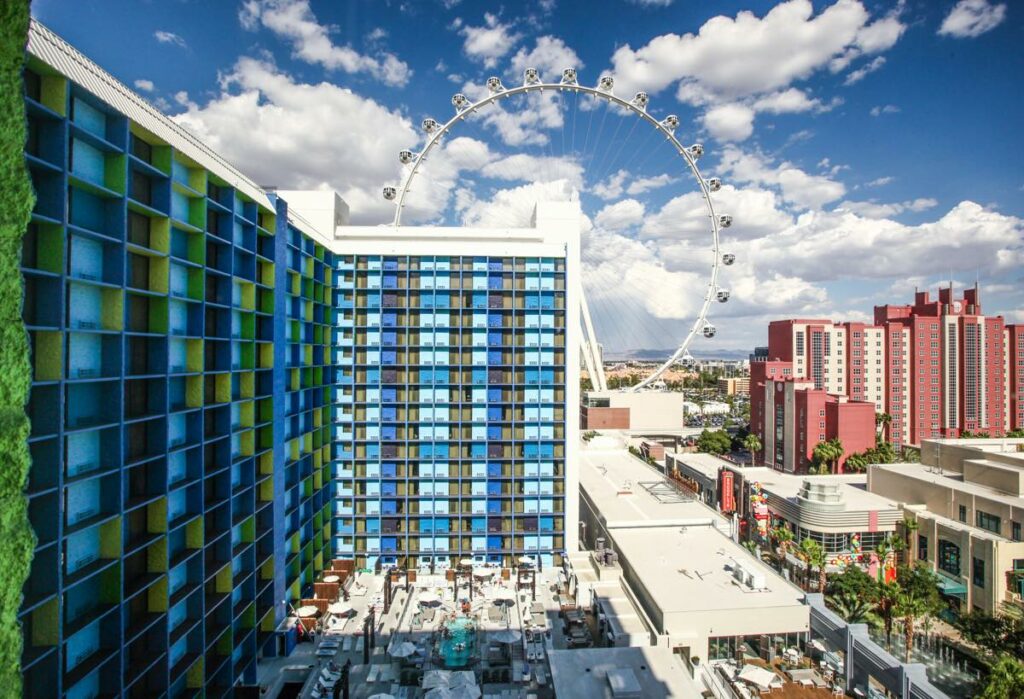 High Roller
If a Ferris wheel is your idea of paradise, then the High Roller in Paradise, Nevada, is sure to take your breath away with a height of 550 feet above the Las Vegas Strip. For those who appreciate a good drink, don't miss the Happy Half Hour cabins, where you can enjoy an open bar with a bartender who will ensure you stay both hydrated and happy during the entire 30-minute ride.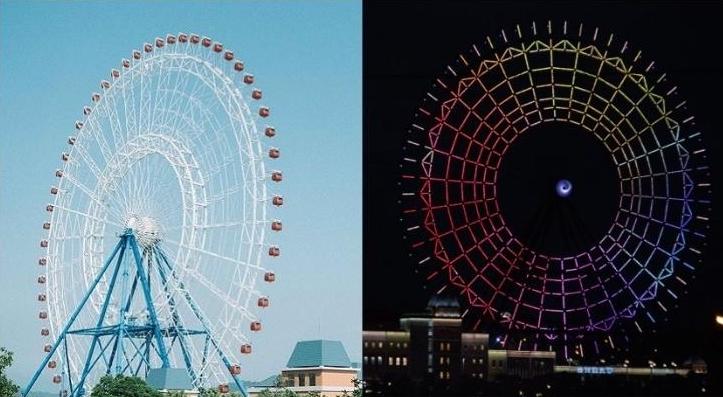 Sky Dream
Experience the beauty of Taiwan's tallest Ferris wheel, Sky Dream, which soars over 120 meters high at LIHPAO Discovery Land. It promises not only sky-high fun but also an alluring vista of the beautiful city of Taichung.