Hi Barbies, welcome to our little guide on how to live out your Barbie dreams. There is a satisfying spectrum of pink-splashed hotels dotted across the globe and here are some on our radar that offer pink-tastic stays and service.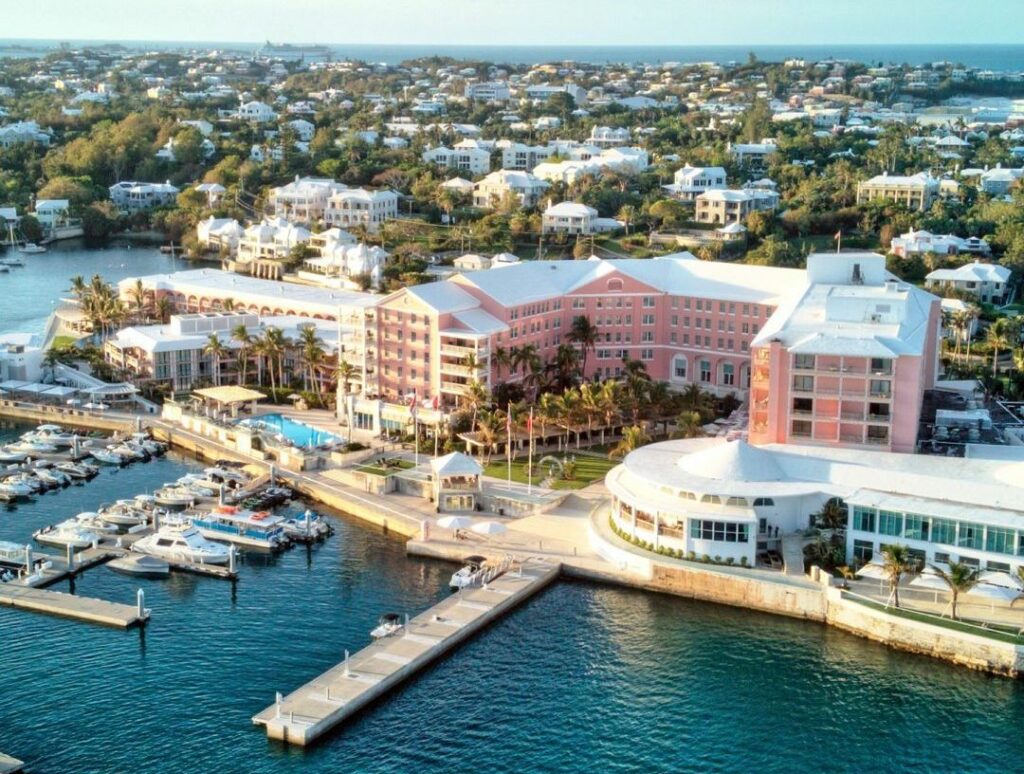 Hamilton Princess & Beach Club – A Fairmont Managed Hotel
Make Hamilton Princess & Beach Club in Hamilton, Bermuda your temporary palace and get the princess treatment you deserve.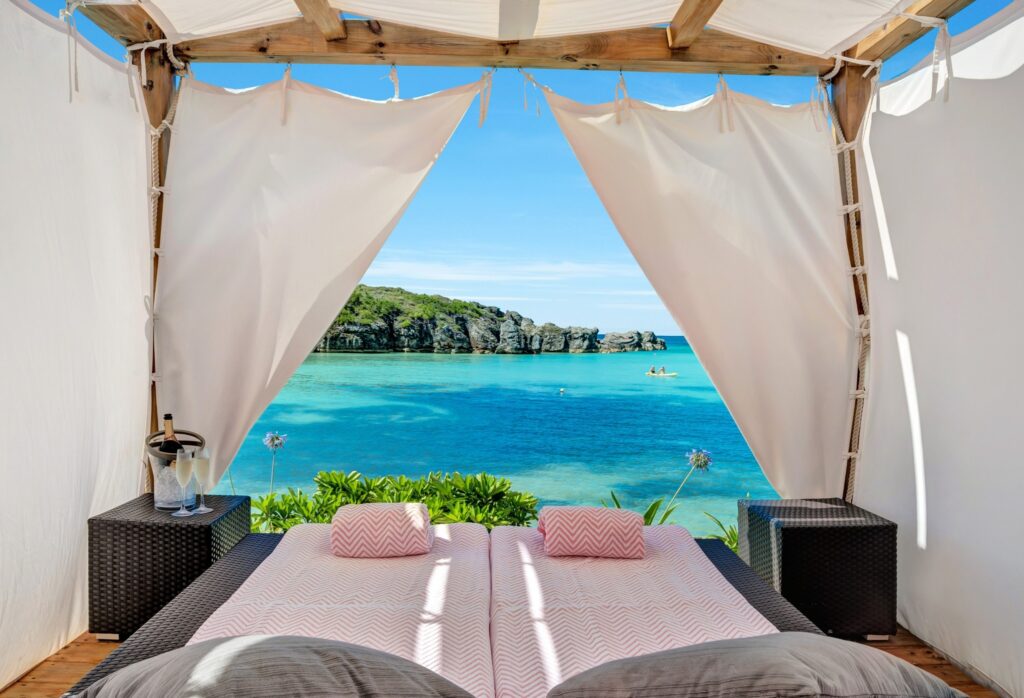 The so-called Pink Palace has been around since 1885, providing warm Hamilton hospitality in its pink-painted property set by the harbour, just steps away from downtown and the bustling shopping and restaurant areas.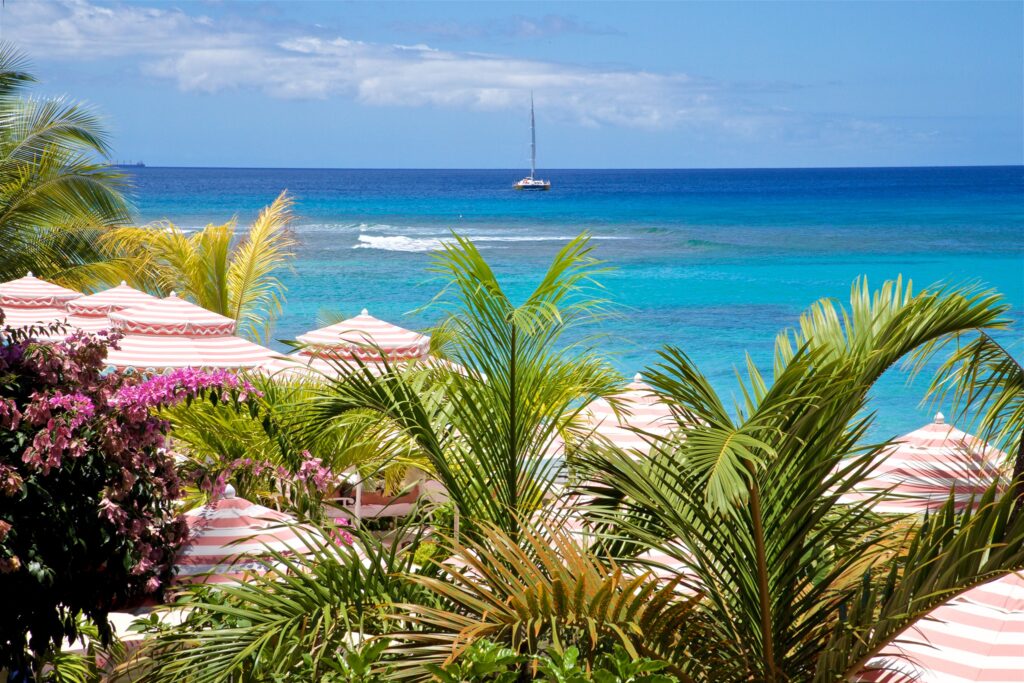 Cobblers Cove Hotel
"P, pretty. I, intelligent. N, never sad. K, cool" part of the lyrics from "Pink" by Lizzo comes to mind when we first come across Cobblers Cove Hotel in Speightstown, Barbados. The family-run luxury boutique hotel is recognized and praised for its pastel-pink establishment, a complementary shade to the blue water of Godings Bay that sets afront the hotel.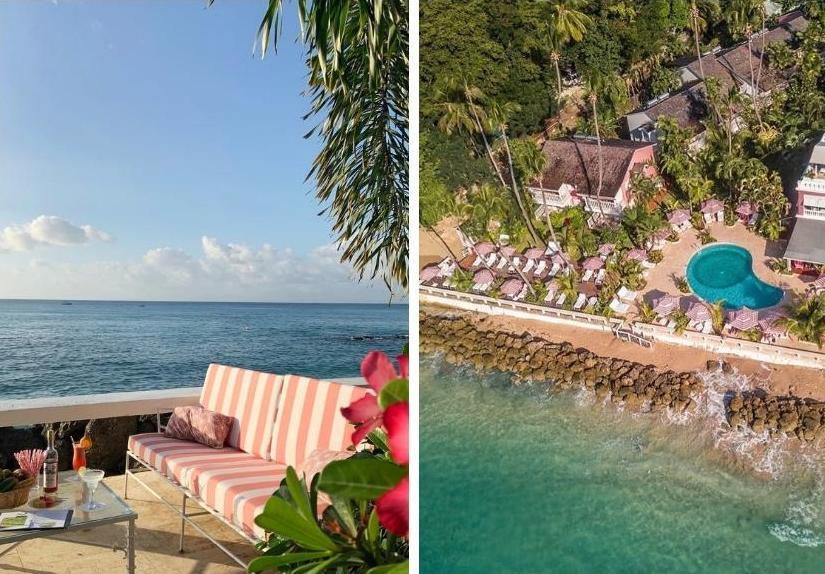 Take delight in the hotel's island cuisine and partake in its array of activities, like fishing with local fishermen or swimming with Hawksbill turtles.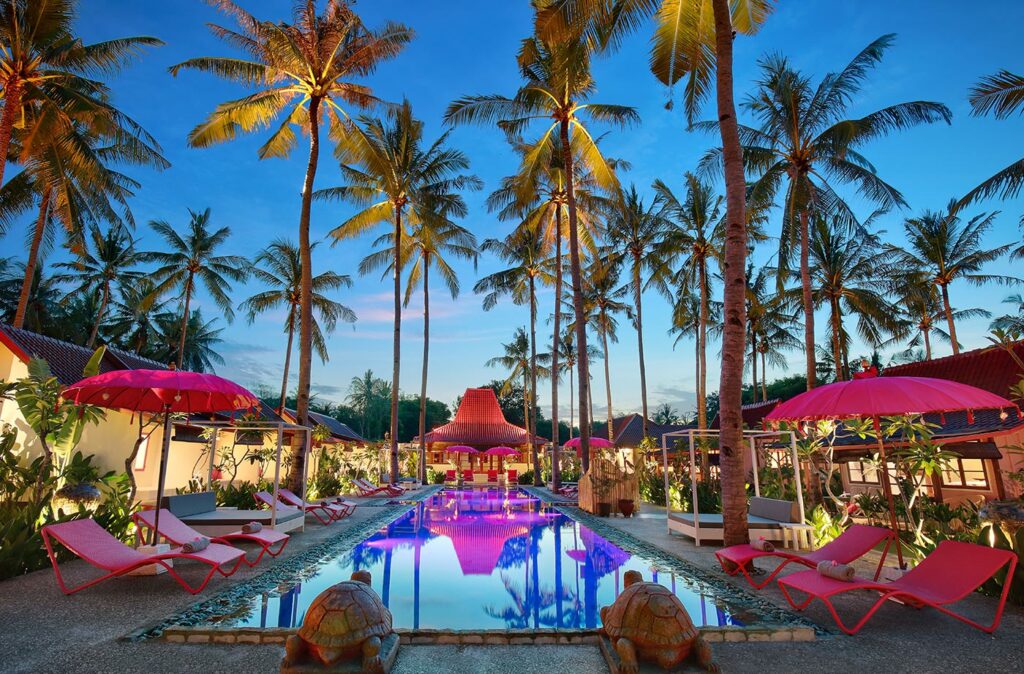 Pink Hotels
Be ready to get a full dose of pink here at Pink Hotels. The Indonesia-based hotel chain offers 4 stunning adult-only, hot-pink hotels located in two provinces of Bali and West Nusa Tenggara: PinkCoco Uluwatu (Bali), PinkPrivate Sanur (Bali), PinkCoco Gili Air (West Nusa Tenggara), and PinkCoco Gili Trawangan (West Nusa Tenggara).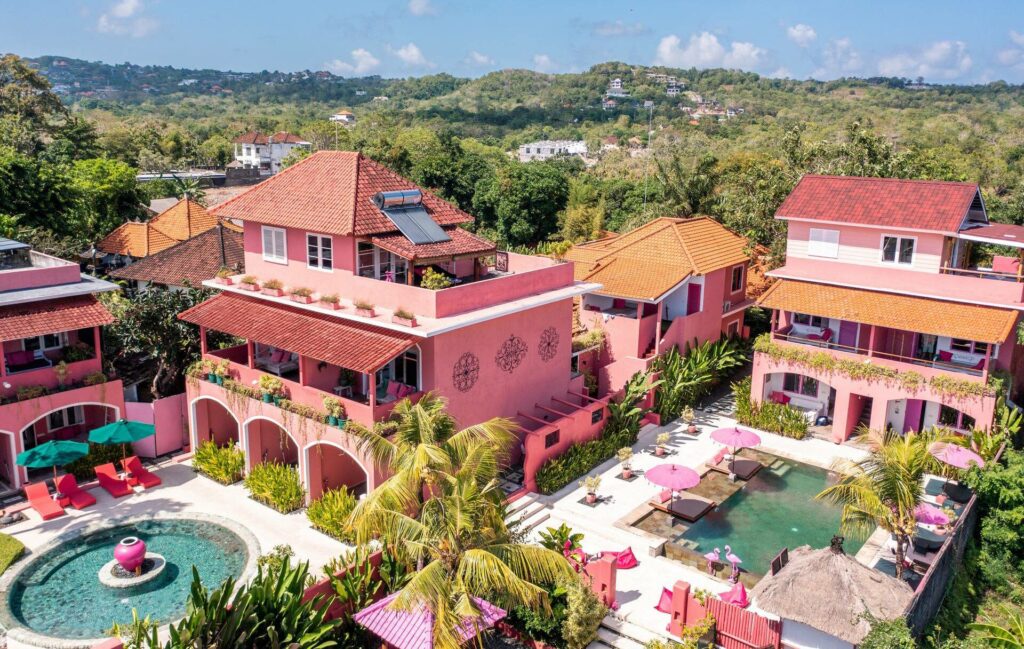 The hotel's exterior and interior designs, as well as the decor and furniture, are drenched in shades of pink to induce a sense of sensuality and fun – it just can't get any pinker at Pink Hotels.
Pink-loving partygoers can also rent a space at the hotel for private parties or events when a cheeky and stylish setting is needed.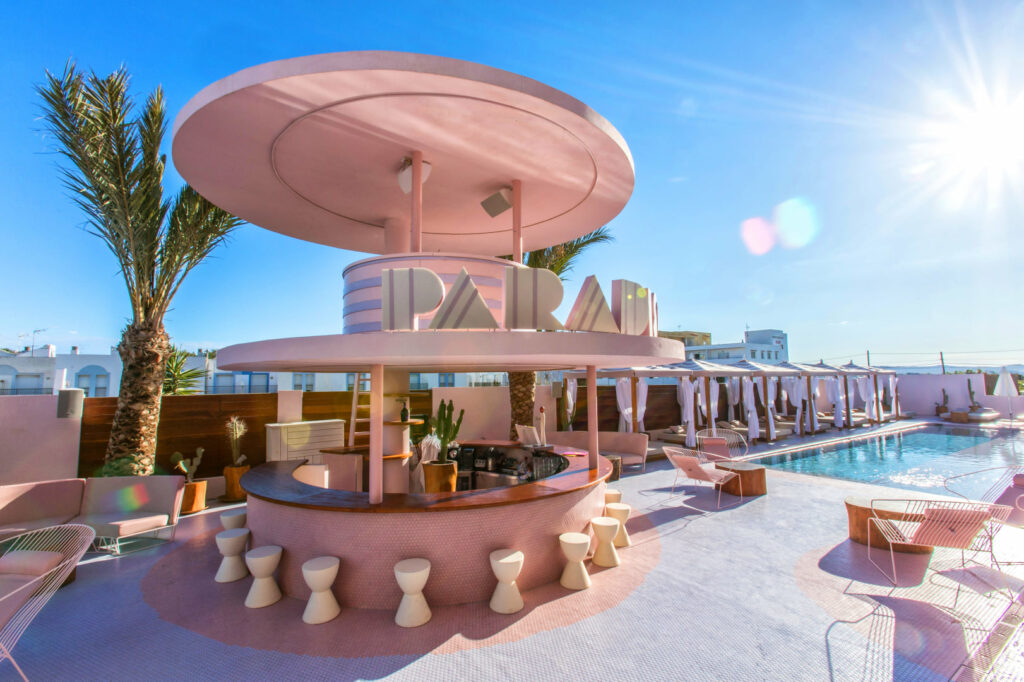 Grand Paradiso Ibiza
Travel back to the 1970s to live the glorious disco lifestyle at Grand Paradiso Ibiza. Situated in the heart of San Antonio Bay, the hotel is a must-stay for interior design/disco devotees.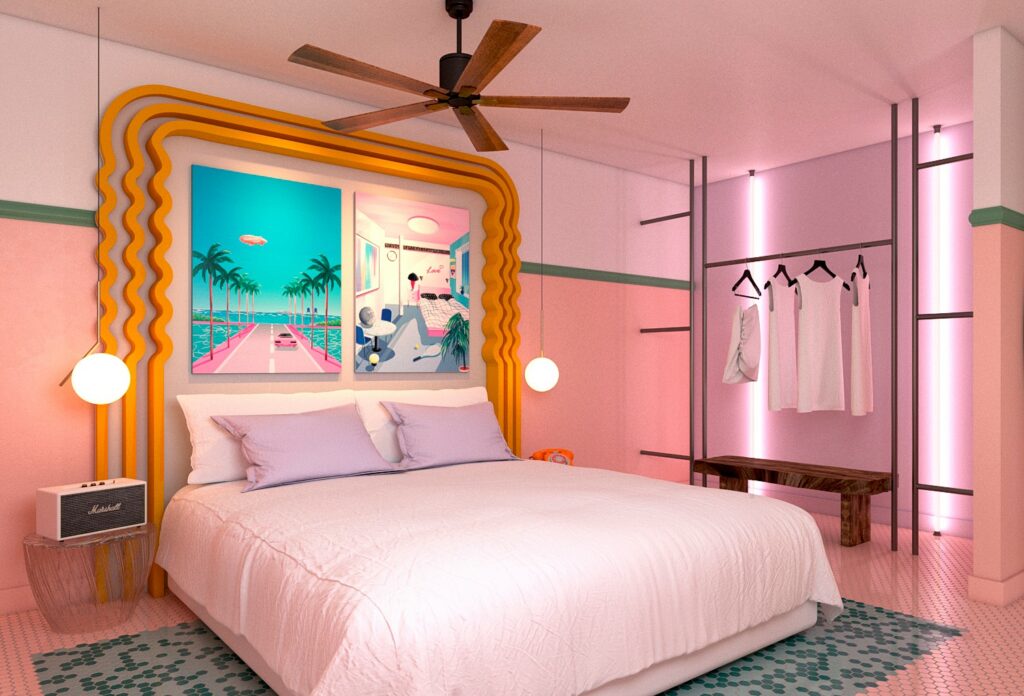 Decked out with audiovisual art, 70s decors and pastel pink, yellow, and green furnishings throughout, the hotel is like AI-generated architecture we often find on Instagram, except this is as real as real can be. Grand Paradiso Ibiza is also a complete entertainment venue for your vacation needs, with its in-house tattoo studio, nail salon, art gallery, restaurant and bar.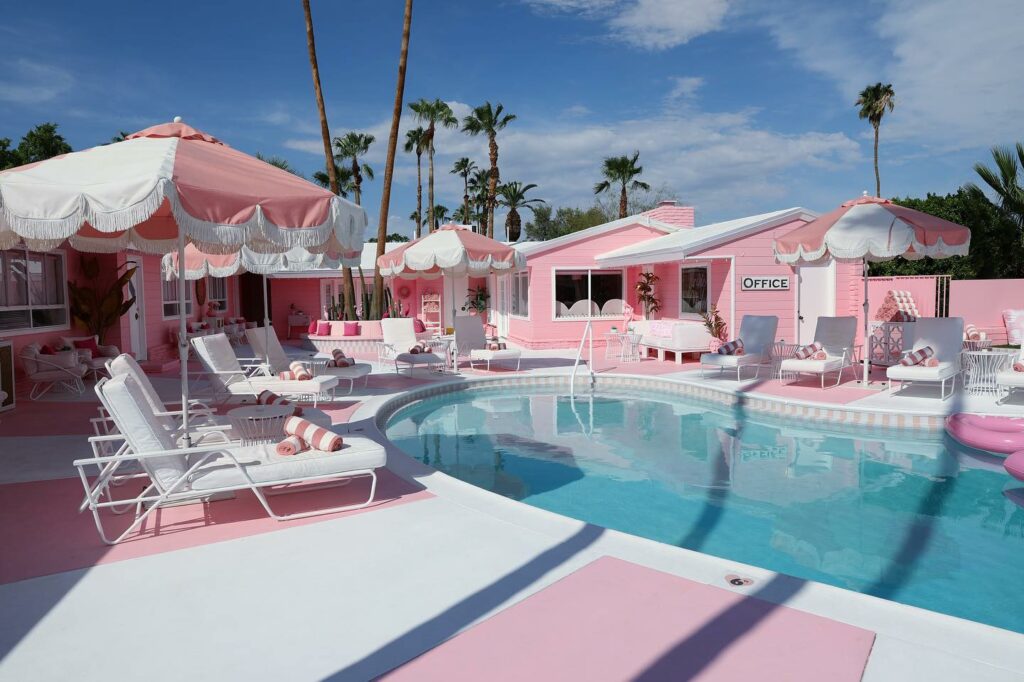 Trixie Motel
The Hollywood-famous motel, Trixie, is a real-world dollhouse. Don't let the term motel fool you into thinking you'll be getting a typical hotel experience – it's the other way around.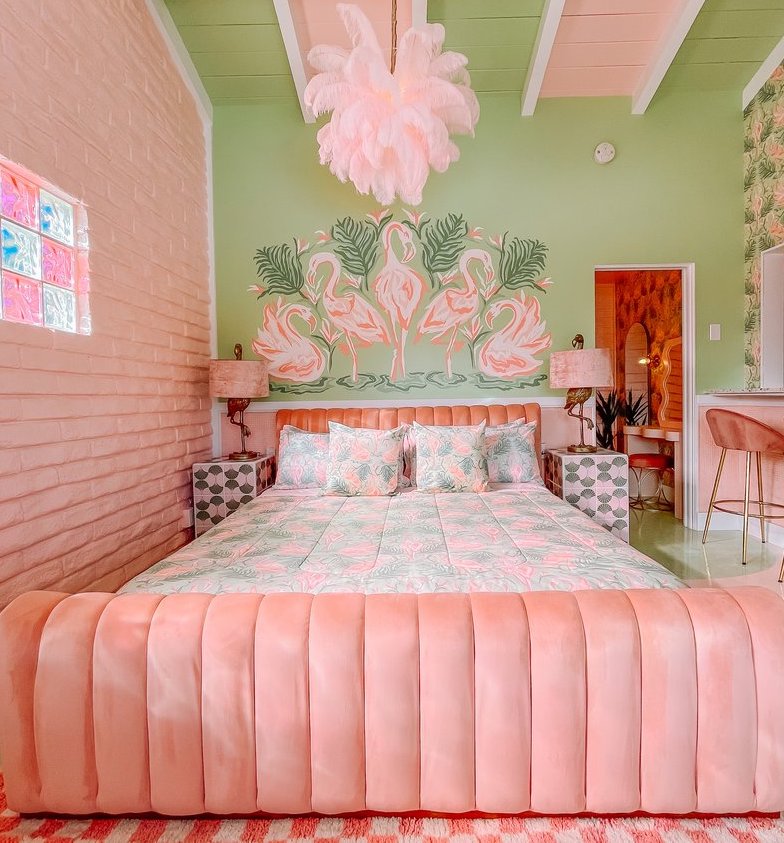 Created by the delightful American drag star, Trixie Mattel, this luxury boutique motel set in the centre of Palm Springs, California, exudes whimsical vibes that bear a resemblance to Barbie Land thanks to its playful, vintage-meets-modern elements as seen in the motel's accessories and furniture. The best part? Nearly everything comes in the dreamy cotton candy pink shade that gives off this barbie appeal we love.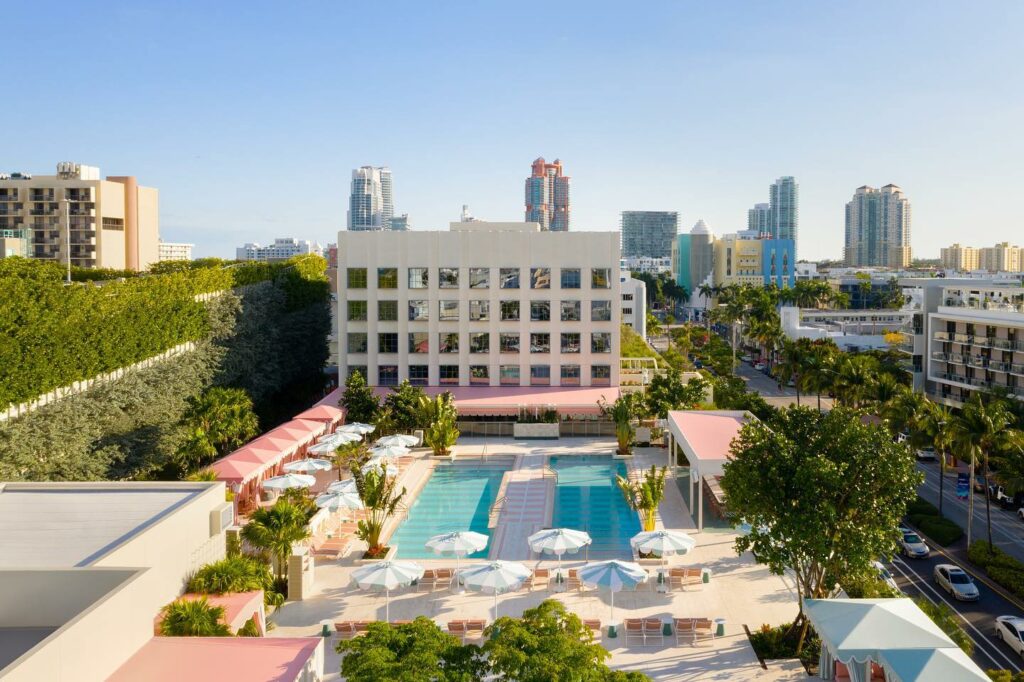 The Goodtime Hotel
The Goodtime Hotel in Miami Beach is all about one thing (you guess): good times!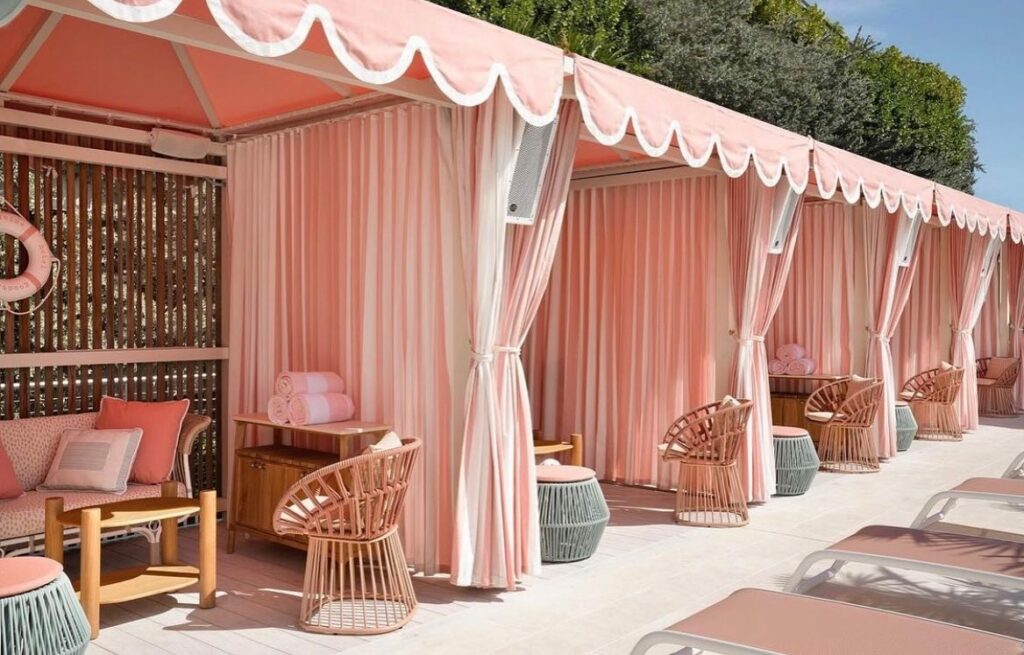 Its two famed creators, Pharrell Williams and David Grutman, bring to guests a feel-good atmosphere through artistic designs and a lineup of cool and delicious things to do on-site – think Strawberry Moon, a poolside bar-restaurant with a boatload of Mediterranean fare and concocted drinks to devour from daytime to nighttide.