Morning in Mafra
Mafra Palace, also known as the Palácio Nacional de Mafra, is an architectural marvel and historical treasure located in the town of Mafra, Portugal. This magnificent palace is a must-visit for high-end tourists seeking a glimpse into Portugal's royal history and stunning Baroque architecture.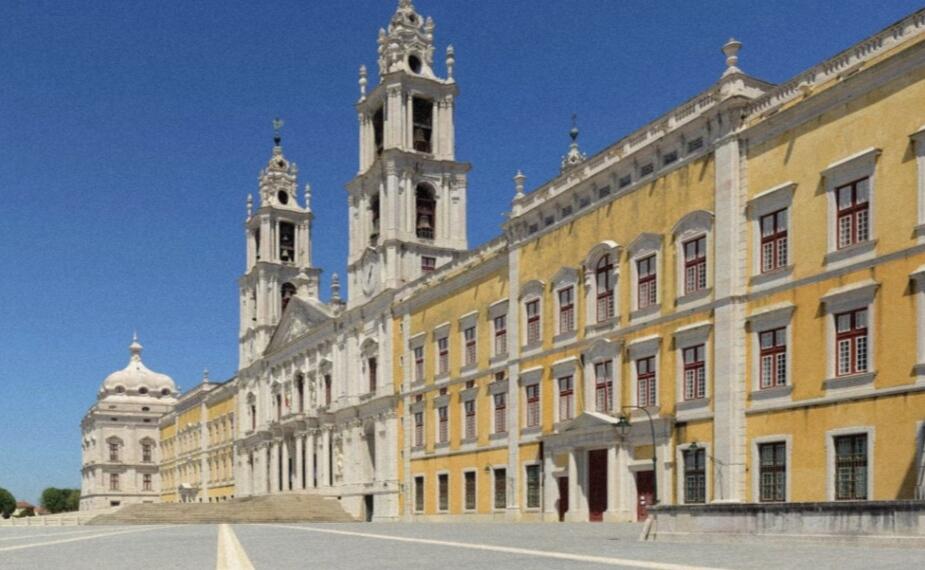 Royal Splendour and History
Mafra Palace was commissioned by King John V in the early 18th century as a symbol of Portugal's wealth and power during the Age of Enlightenment. The palace served as a royal residence for the Portuguese monarchy and a Franciscan monastery. High-end tourists can embark on a journey through time as they explore the opulent living quarters, sumptuous halls, and intricate chapels adorned with gold leaf and marble.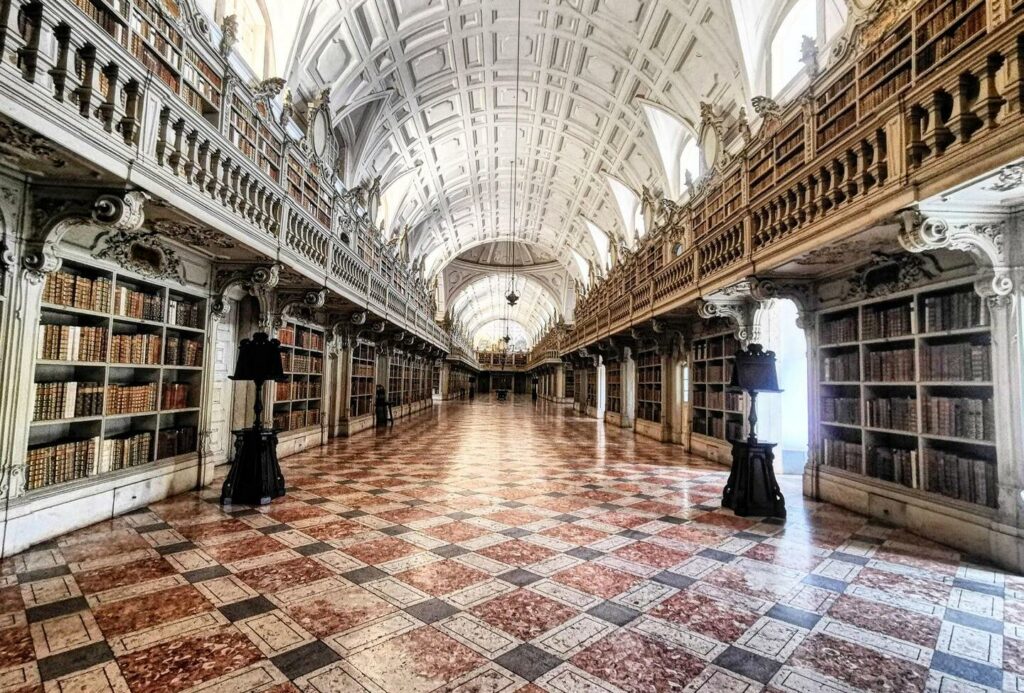 Basilica of Our Lady and Carillons
One of the most remarkable features of Mafra Palace is its massive Basilica of Our Lady and the extraordinary Carillon towers. The basilica is renowned for its impressive baroque architecture, ornate decorations, and a stunning altarpiece made of marbles from different parts of Portugal. Visitors can also witness the carillons, a set of 92 bells, which are among the largest and most beautiful in the world. These bells ring out in harmony, creating a unique and mesmerizing musical experience.
Rococo Library
The palace also houses one of Europe's most exquisite libraries, the Joanina Library, which is a masterpiece of Baroque design characterised by its opulent and ornate style. It features intricate woodwork, gilded decorations, and sumptuous details, all contributing to its exceptional aesthetic appeal.
The library houses an impressive collection of over 36,000 rare books, manuscripts, and documents dating from the 16th to the 18th centuries. These books cover a wide range of subjects, including theology, philosophy, history, and the sciences.
One of the unique and intriguing features of the Joanina Library is its resident bat colony. Bats are kept in the library to protect the books from potential pests like insects and rodents.
The palace is surrounded by the Jardim do Cerco characterized by its formal and symmetrical layout. The garden was created in the 18th century and reflects the architectural and horticultural tastes of that era.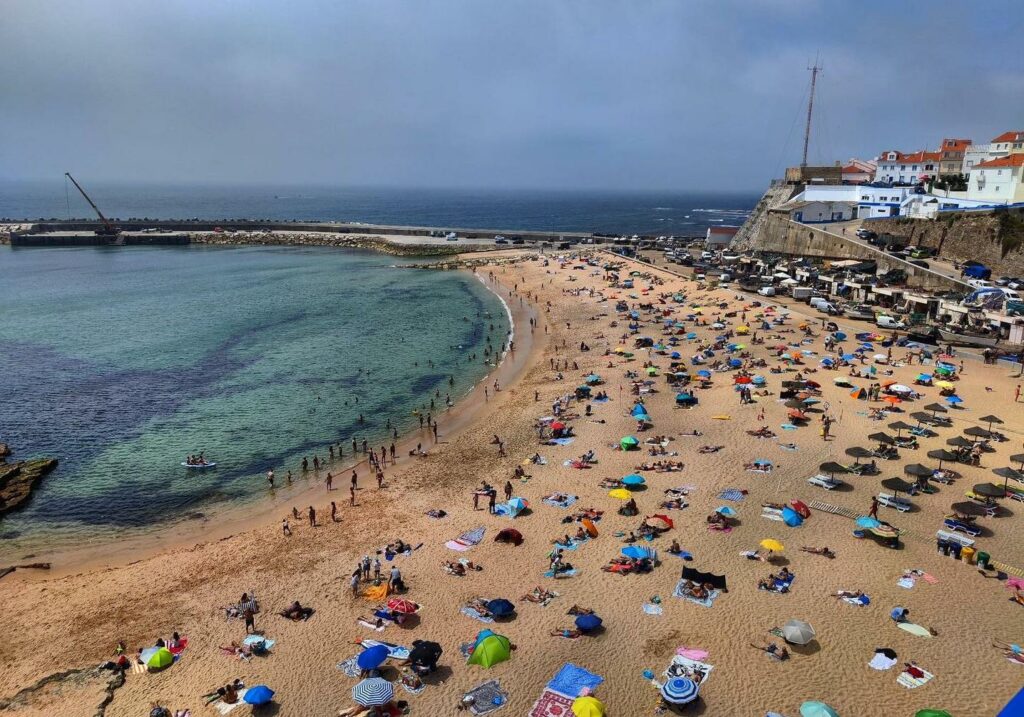 Lunch in Ericeira
Make a reservation at Esplanada Furnas for a sumptuous lunch. The restaurant is renowned for its fresh seafood and stunning sea views, providing the perfect backdrop for a luxurious dining experience. The restaurant's oceanfront terrace offers a breathtaking view of the Atlantic Ocean, creating a tranquil and luxurious atmosphere for your meal. Be sure to pair your dishes with a fine Portuguese wine or champagne.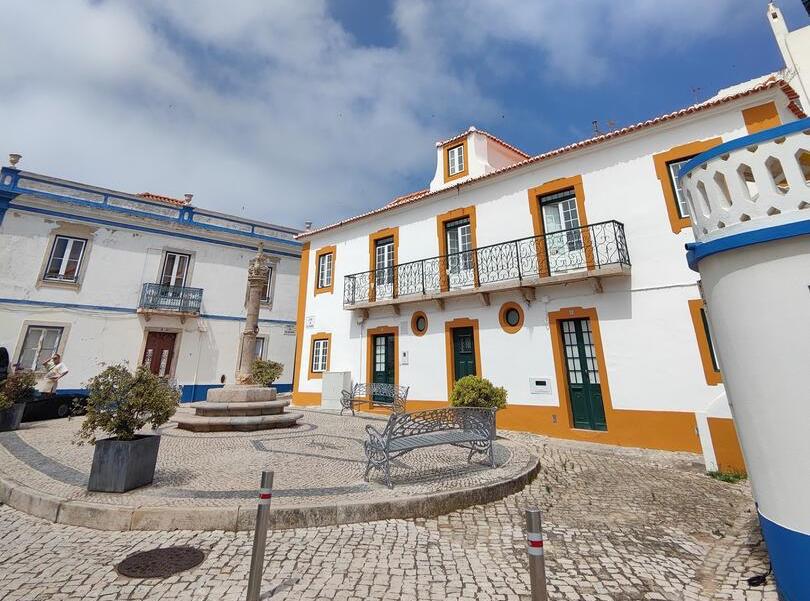 Afternoon Well Spent in Ericeira
You can begin with a visit to the historic town centre, which boasts narrow cobbled streets, colourful houses, and quaint shops. Take leisurely strolls to absorb the town's charming atmosphere.
[All images courtesy of Raul Escobedo]