As the holiday season quickly approaches, many are left wondering if they will be able to go international for their holidays. For most of us, leaving is just not an option right now. A reality that may seem to come with a missed holiday season.
Yet, finding family-friendly options at home has never been easier, and the deals have never been more competitive. With many of the most pristine local Hong Kong hotels offering generous deals to local customers, building an exciting staycation has never been more appealing.
The Hong Kong Gold Coast Hotel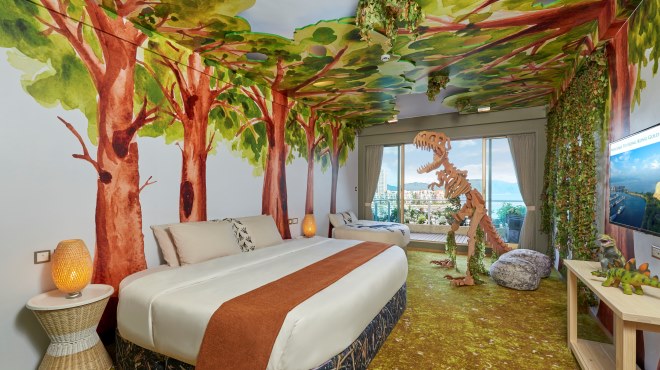 Tucked away on the quiet shores of the city, the Hong Kong Gold Coast Hotel is an extravagant establishment secluded almost on its island. Known for its lush exterior, the Gold Coast Hotel is surrounded by a mesmerizing amount of greenery, all designed to take away your stress, and get you ready to enjoy yourselves.
Marveled by critics as a great place for families and couples, the hotel provides unparalleled comfort for guests. Take some time to recover, and soak in the fresh air that washes over from the shore as you feel the tension of 2020 wash away.
Featuring impressive bay and marina views, the hotel is only a 30-minute drive into central Hong Kong. Yet with a wide range of renowned restaurants and bars available in the hotel, such as the famous Chinese eatery, and a steakhouse with live music, it's not hard to find reasons to sit down and enjoy what the Gold Coast Hotel has to offer.
Hong Kong Gold Coast Hotel also sports a variety of features, such as:
Outdoor swimming pool.
Playground for children.
Beach right next to the hotel.
A fitness center, and sauna.
A variety of themed rooms for you to explore!
Free WiFi.
Flatscreen TVs in all suites.
The Murray
Located along the legendary Cotton Tree Drive, The Murray is one of the most luxurious hotels in Hong Kong. Quickly becoming an iconic landmark in the central city, the hotel stands as a beacon for guests looking for the most desirable hotel experience.
The urban sanctuary sports an impressive 336 spacious suites for your family to enjoy. It's time for families to take advantage of their generous staycation offers.
The Murray provides an impressive assortment to their guests:
Easy access to Hong Kong park.
Located in the middle of the city.
Luxurious suites.
Indoor pool, and fitness areas.
Many of the finest restaurants and bars in the city.
An unparalleled panoramic view of Hong Kong.
Pet Friendly
Ritz Carlton Hong Kong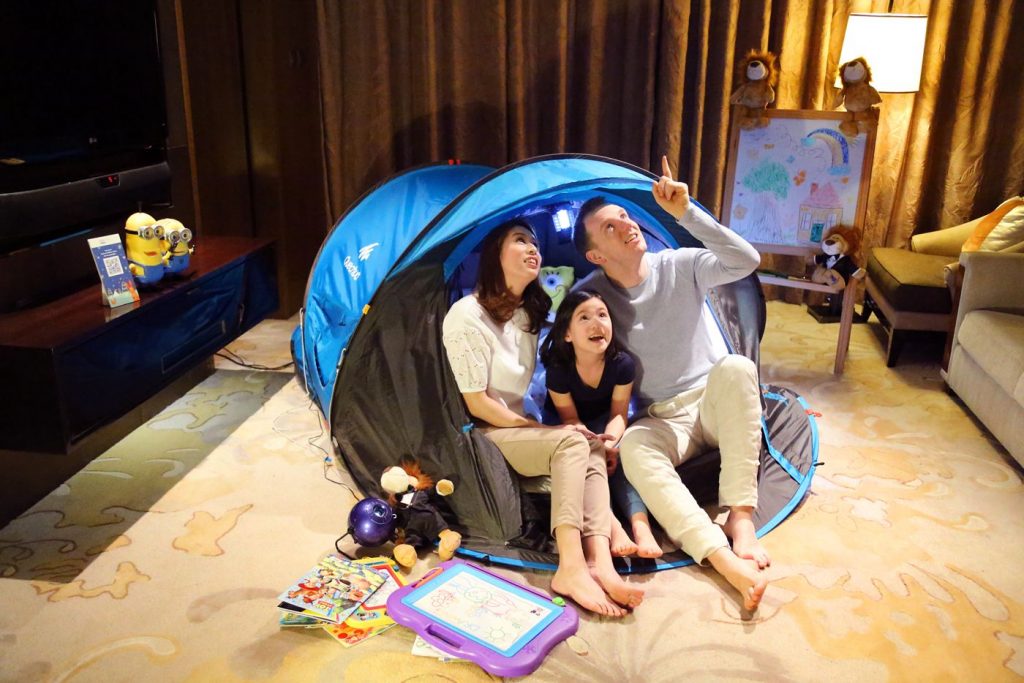 It takes 80 seconds to reach the top of Hong Kong's tallest building, the Ritz Carlton. Settled above the 103rd floor of Kowloon's International Commerce Center, the 5-star hotel captures your attention with an incredible panoramic view of the city.
With 312 luxury suites available, the Ritz Carlton is a marvel of modern hotels. Having been regarded as one of Hong Kong's most pristine hotels since its inception, it's easy to see why families are choosing to spend their staycation on the tallest building in the city.
Book a room at the Ritz Carlton today, and experience:
Two Michelin-starred restaurants, Tin Lung Heen, and Tosca Di Angelo.
Rooftop lounge bar with a panoramic view of the city.
Indoor pools, saunas, and spas.
Close to The Element, one of Hong Kong's largest shopping malls.
A range of massage and skin treatment services.
Kerry Hotel Hong Kong
Nestled on the vibrant shores of Hung Hom Bay, the 5-star Kerry Hotel is a lush paradise of urban living. With over 60% of the guest rooms sporting a harbor view, it's hard to escape the relaxing atmosphere that washes over from the waterfront.
Boasting some of the largest events in the city, known for their unique and expert catering, it's not hard to see why families are snatching up their staycation deals.
Kerry Hotel even offers a welcome amenity kit to help keep your children entertained on their stay. So close to central Hong Kong, families can even hop on a ferry right next to the hotel to travel down to Hung Hom for the day.
Guests can also enjoy:
Seaside dining, and drinking. 
546 available suites, the majority with a harbor view. 
Big outdoor spaces, with activities for children.
An inescapable sea view, surrounding the entire hotel.
A wide range of restaurants and bars.
The Pier, Sai Kung
Hiding away from the hustle and bustle of the city, the Pier is treasured for its surrounding azure beaches and unparalleled yachting experience. This small slice of life aims to slow down the pace of day to day grind and offer guests a way to experience the quiet tranquility that surrounds the hotel.
Located in Pak Sha Wan, the Pier provides a luxury urban living experience. With 40 state-of-the-art suites, all offering roomy terraces, living and dining areas, and a fully equipped kitchen, it's not hard to see how the Pier has become many family's holidays home.
Now with The Pier jumping on the staycation buzz and offering tempting deals for couples and families, it has never been a better time to get your own holiday home and soak in The Pier experience.
Those choosing to stay at The Pier will get to enjoy:
Easy access to the Hong Kong UNESCO Global Geopark.
Many close by hiking routes.
Surrounded by expansive beaches.
2-minute walk to the Hebe Haven Pier.
All the creature comforts you could ever need!