A hub for top-notch restaurants, cafes, bars, and shopping malls, Phrom Phong is a popular destination in the Big Mango for gourmands, cafe/bar hoppers and shopaholics.
This is a neighbourhood we keep going back to for wine and dine sessions. The venues featured in this list are our favourites in the area and we definitely think these should be on your radar.
– Cover image credit: Yoichi Nikka Bar –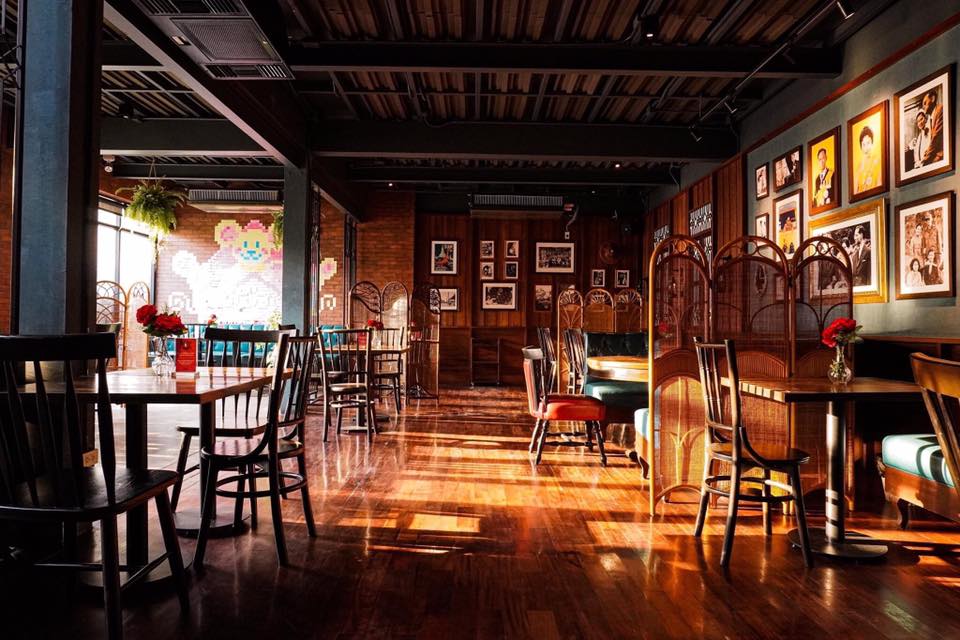 Sri Trat Restaurant & Bar
Sri Trat Restaurant & Bar is one of the must-try Thai restaurants in Bangkok. The restaurant equally excels in food, drink and design departments, which makes it an all-around perfect spot for those who care about the ambience, as much as they do food and beverages.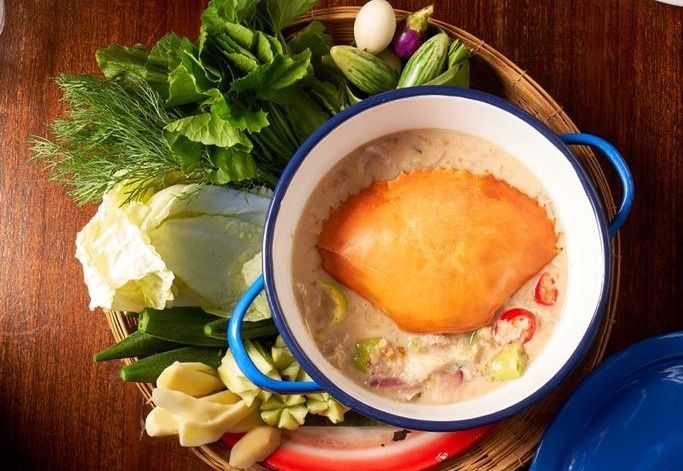 The interior decked out in dark wood and red-and-blue leather elements oozes a sensual, deluxe feel that is only made hotter with the pungent staples from the Southeastern province of Trat. Dishes you should order include Massaman Chicken with Durian, Pan-fried Minced Pork & Trat's Salted King Mackerel Patty, and Spicy & Sour Crab Roe with Crab Meat Relish.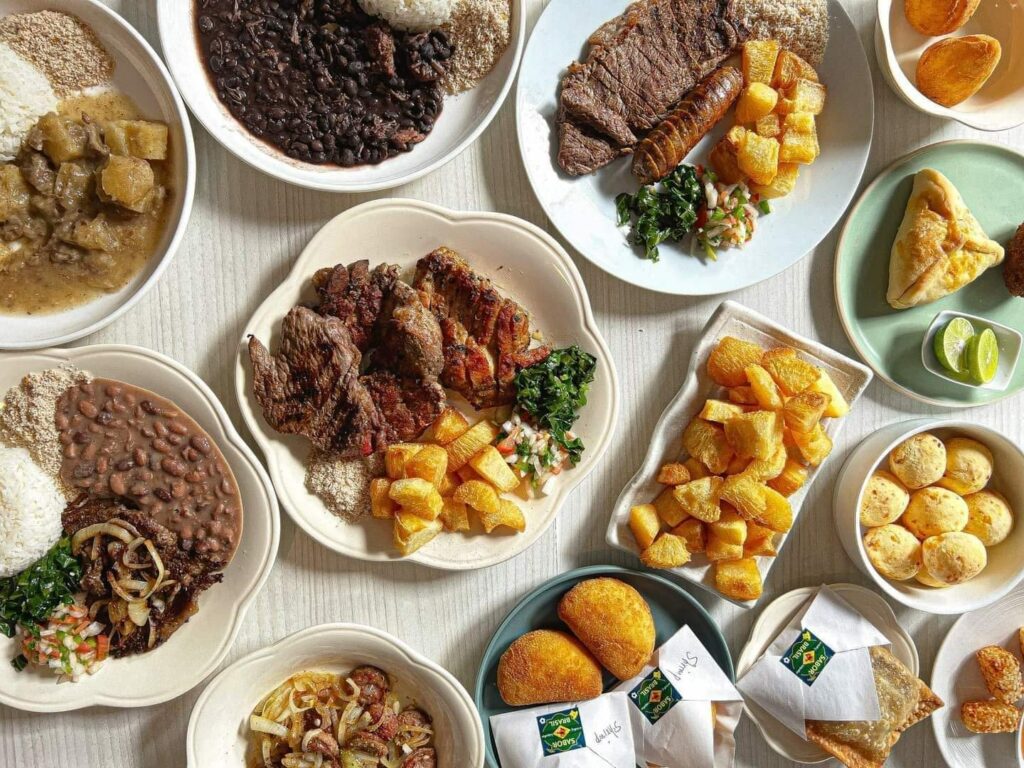 Sabor Brasil
Forget about the Brazilian steakhouse if you wish to learn how Brazilians really eat on a daily basis. Head over to Sabor Brasil to feast on Brazilian classics – think pão de queijo, coxinha, feijoada (our fave!), bobó de camarão, and crispy/flaky pastel stuffed with your choice of fillings, such as beef and cheese, shrimp, nutella with banana, or condensed milk with banana.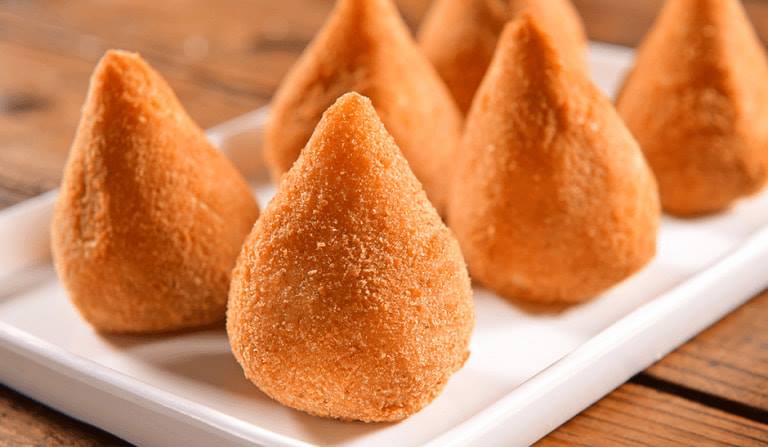 Avid steak eaters should also go for their Picanha Steak that is served with crispy mandioca frita (fried cassava) and molho à campanha (tomato salsa).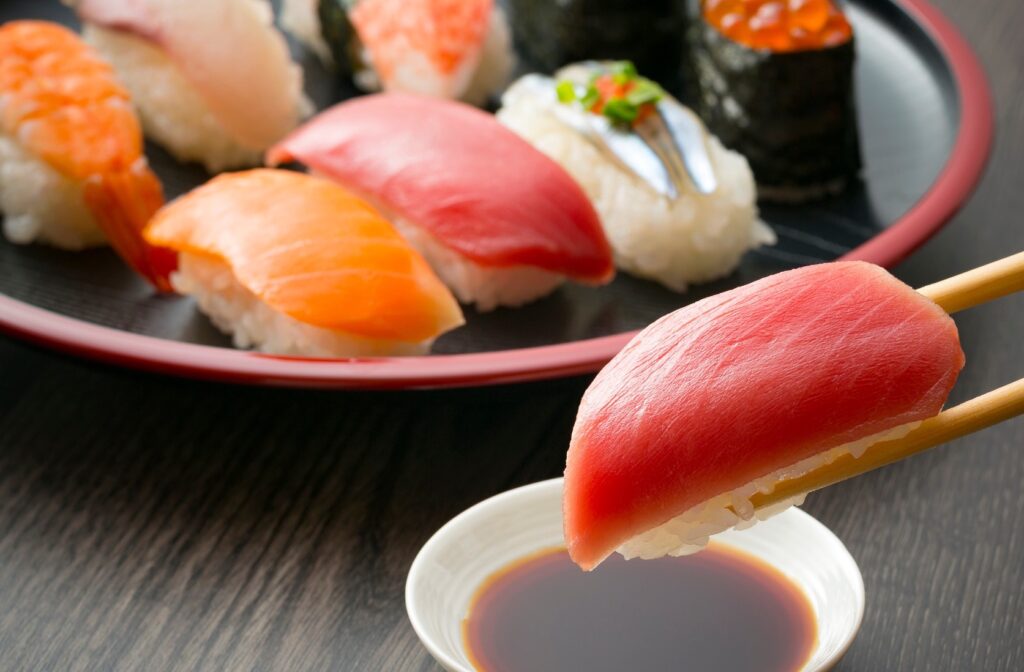 Hokkaido Sushi Izakaya Ezoya Bekkan
Sushi enthusiasts, get ready to gorge on a boatload of sushi items at Hokkaido Sushi Izakaya Ezoya Bekkan. The venue offers an all-you-can-eat sushi menu, with over 30 made-to-order items for you to choose from, including maki and nigiri, as well as scrumptious side dishes, like miso soup, potato salad, fried chicken and onion rings. To ensure you have a good umami-packed time, get yourself the Hon-Maguro-Chu-Toro Sushi, Salmon-Cheese Sushi, Tekka-Maki and Atsiyaki-Tamago. They are some of our favourites!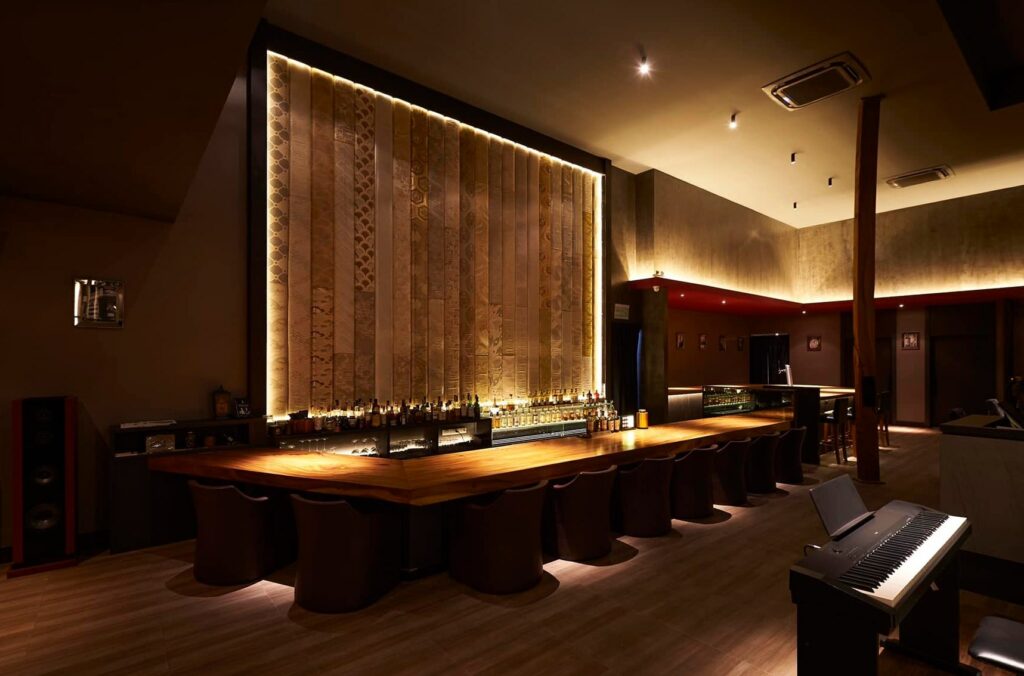 No sushi dinner is complete without a glass or two of sake or shōchū, so do your booze-loving self a favour and opt for the all-you-can-drink beverage menu that features various Japanese liquors, soft drinks and teas. For avid drinkers, check out their other venue, Yoichi Nikka Bar, located just a stone's throw away from the restaurant. The whisky-fuelled bar offers a wide range of whiskey brands, but with a limelight on an impressive list of whiskeys and other spirits produced by Japanese-native whisky brand, Nikka.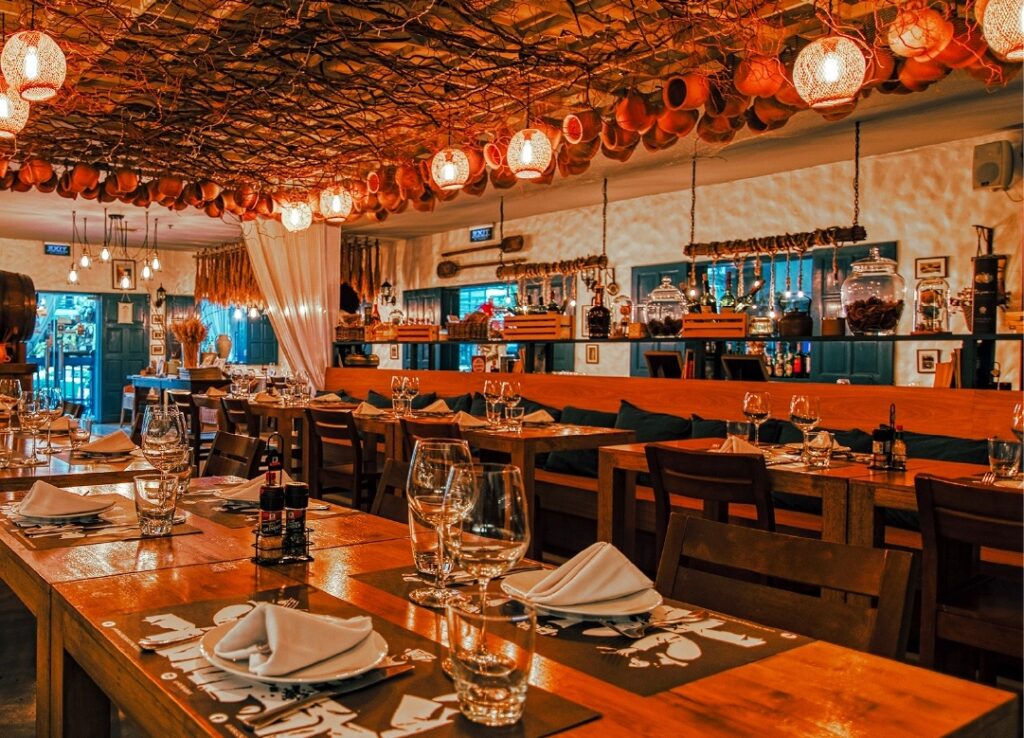 AVRA Greek Georgian Restaurant
For a no-fail date night in Bangkok, pick AVRA. Stepping into this gorgeous Greek Georgian restaurant is like entering a charming fishing village somewhere in Greece, thanks to its white walls, ceiling decked out with clay pots and dried plants, and blue-splashed windows and doors.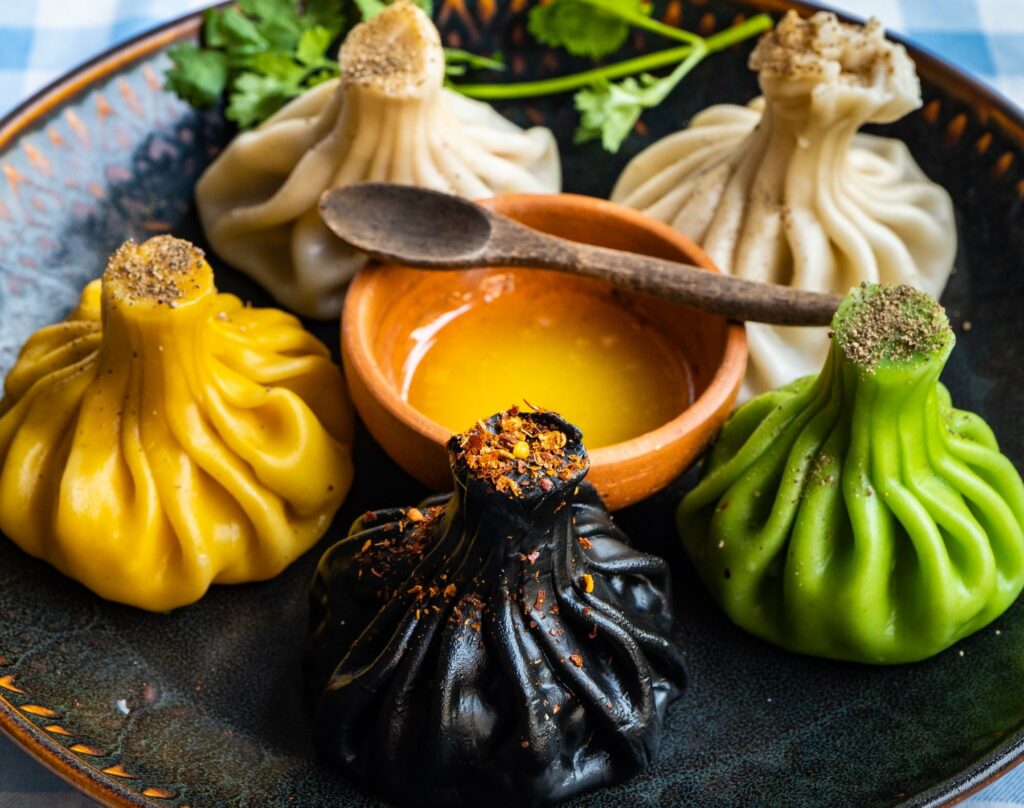 The venue doles out Greek and Georgian delights to satisfy the city dwellers' cravings for Mediterranean flavours. Signatures include Khinkali (Georgian dumplings), Souvlaki (Greek skewers), Gavros Tiganitos (fried anchovies), and Acharuli Khachapuri, which is Georgian boat-like bread filled with a pool of melted cheese and egg.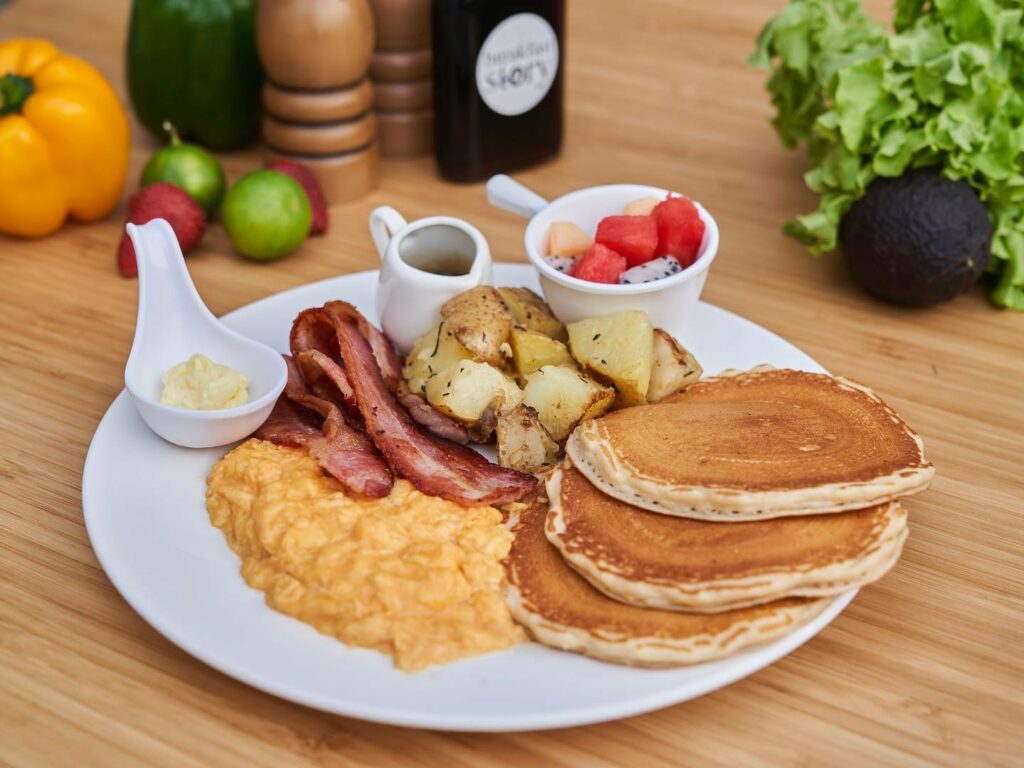 Breakfast Story (Phrom Phong Branch)
Breakfast Story is a dream come true for us breakfast lovers. This all-day breakfast spot is Bangkok's breakfast institute, with its extensive selection of morning staples, like pancakes, french toast, omelettes, breakfast wraps, granola bowls and oatmeals. Opt for the Full Stack of Cakes, if classic vanilla pancakes are your favourite, but if you're feeling a little naughty, then the Blueberry Bliss Pancakes or the bacon and cheese-covered Kitchen Sink Pancakes should be your move. For something a little out of the ordinary, the Crispy Comfort Oatmeal topped with a generous amount of bacon and brown sugar syrup will surely be an adventure in your mouth.