When it comes to everyone's go-to summer dessert, 9 out of 10 times the answer is ice cream.
It's a well-beloved dessert, a crowd pleaser and a wonderful refreshment all year round for both kids and adults alike. Whether it's the regular ice cream, ultra-creamy gelato, soft serve, frozen yoghurt or the pucker-up sour sorbet, as long as it melts and contains sugar,  everyone is happy at the sight of ice cream of any type and form.
And for those who take their love for ice cream rather seriously, then the opening of the Museum of Ice Cream (MOIC) in Dempsey, Singapore would be a real treat for you.
Pop-up turned museum, MOIC first appeared to the public back in 2016 as a temporary event in New York followed by several pop-ups in other cities within the US. By popular demand after becoming a social media sensation, the museum now has permanent locations in New York City, Austin and the latest, Singapore, with one in Chicago which is slated to open its door in 2022.
Now with Singapore reopening for fully vaccinated tourists from approved countries, namely US, UK, Canada, France, Spain, Italy and The Netherlands, visitors can now add this sugar-laden destination to their itinerary to cap off or start off the trip to the Lion City on a sweet note.
Being the first location outside of America and in Asia, MOIC SG is ready to welcome visitors from this side of the world with scrumptious surprises because first impressions are always important, amirite? Get ready to dive deep into a rainbow-shade Sprinkle Pool whilst getting lost in The Banana Split Forest, playing at the Singapore-inspired Dragon Playground and Bouncy Castle. More interactive exhibitions centring around the ice cream culture of Singapore also await inside the pink-basted museum. Don't forget to also indulge in your love for ice cream at the Scream's Diner where you can tuck into a variety of ice cream flavours because you simply don't make it to MOIC unless you actually try the real ice cream. The venue also offers a Singaporean traditional treat like potong ice cream. Here's how MOIC bridges together humanity's universal obsession for the cold, icy treat with the local culinary scene themed around ice cream.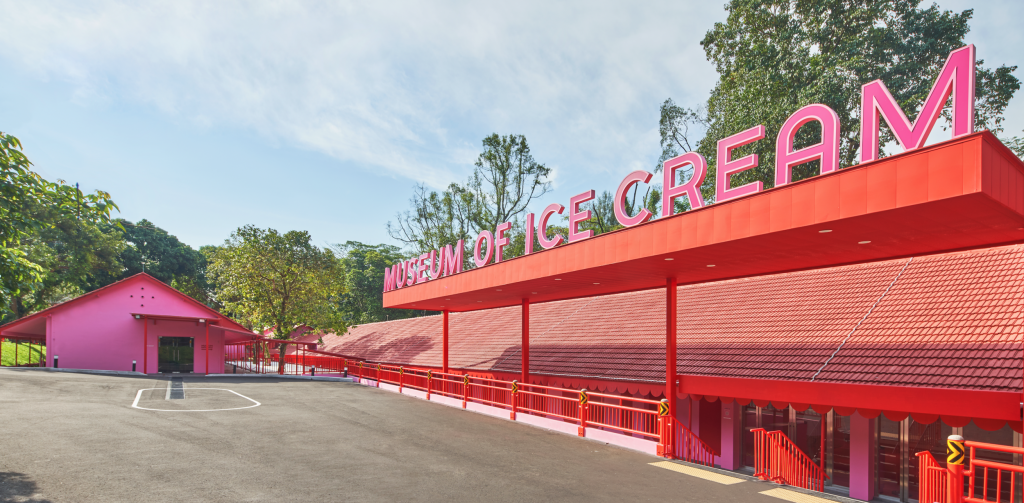 So if you're ready to sprinkle your day (and Instagram feed) with some fun at Museum of Ice Cream Singapore, do yourself and your family a favour and book the tickets upon arrival since the space does get filled up fast.