After committing to being full-time staycationers in our own cities for the past two years, we are sure some of you are ready to convert back into normal globetrotters, hopping from one border to the next, especially now that lockdown measures in many countries have been eased.
On 1 July 2021 (although the rules have constantly been changing since), Thailand launched the Phuket Sandbox program to welcome tourists in; no quarantine for vaccinated travellers, while unvaccinated travellers go through mandatory quarantine at SHA+ and AQ hotels.
It comes as no surprise that ever-popular Phuket would become the main choice for globetrotters around the world, who seek a tropical escape from their everyday environments.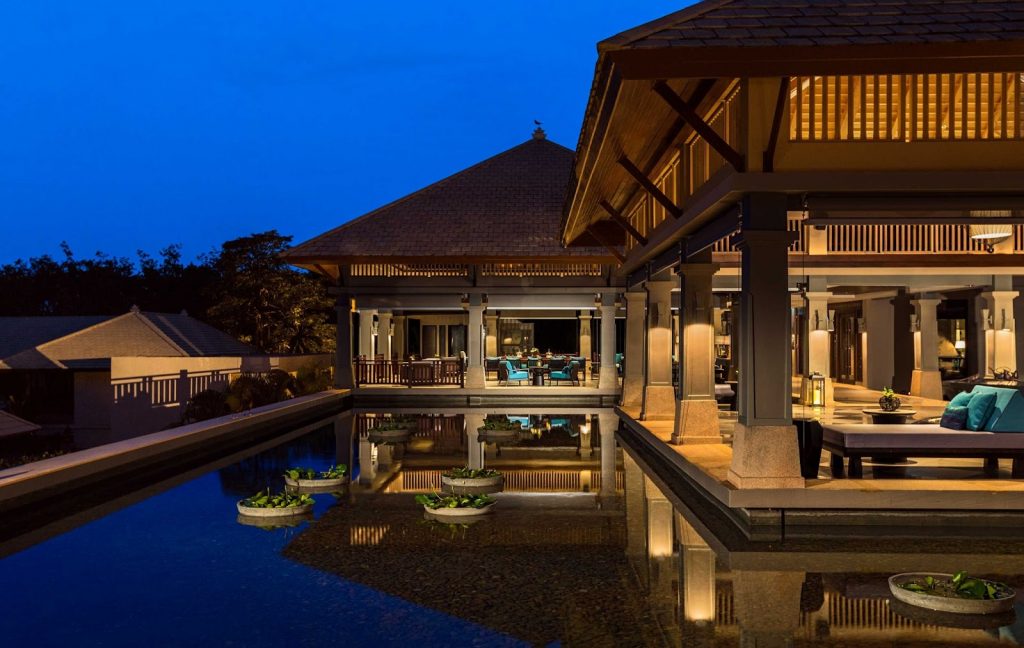 During this time, we got a chance to experience the Phuket Sandbox Program and stayed at one of Phuket's top choices, Phuket Marriott Resort and Spa, Nai Yang Beach. Here are the "Savour, Stay, Love" highlights from our trip.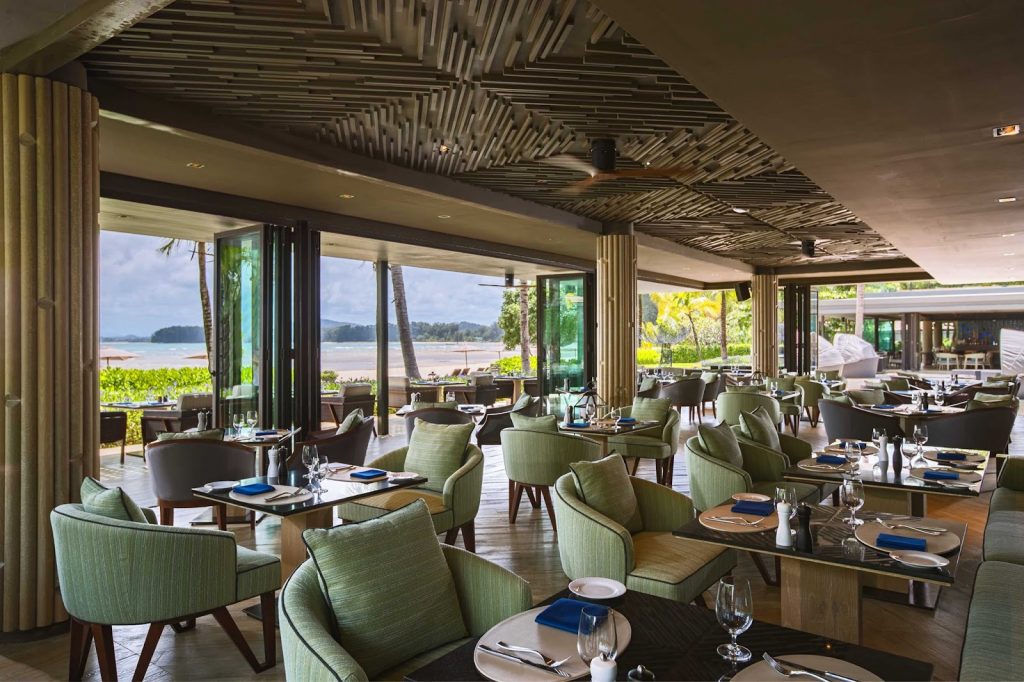 Savour
Those who've stayed at any Marriott chains know that the food never disappoints. This one is included. The hotel boasts over 4 F&B venues: The Andaman Kitchen, Big Fish, Big Fish Bar and The Lounge. On our first night, we feasted our eyes at the lovely seafront seafood restaurant, Big Fish, and treated our tummies with their scrumptious array of both Thai and international seafood-focused dishes. It was here at the restaurant that, without exaggerating, we've tested our best Tuna Steak yet. Other highlights on the menu here also include the Golden Cut, a juicy gold leaf-studded Australian tomahawk steak, and The Fig and Parma Ham, with fresh Pangna-grew figs.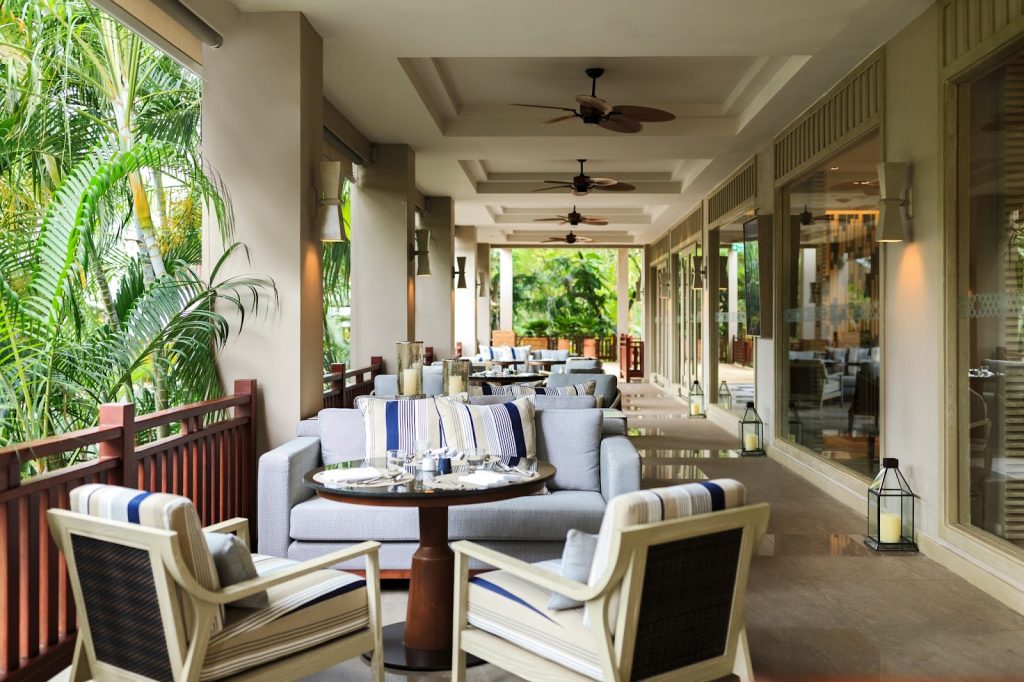 From local Phuket fare station to a spectrum of pastries and freshly squeezed juice, the breakfast spread at Andaman Kitchen was comforting and delicious, all made even better by the attentive service from friendly staff.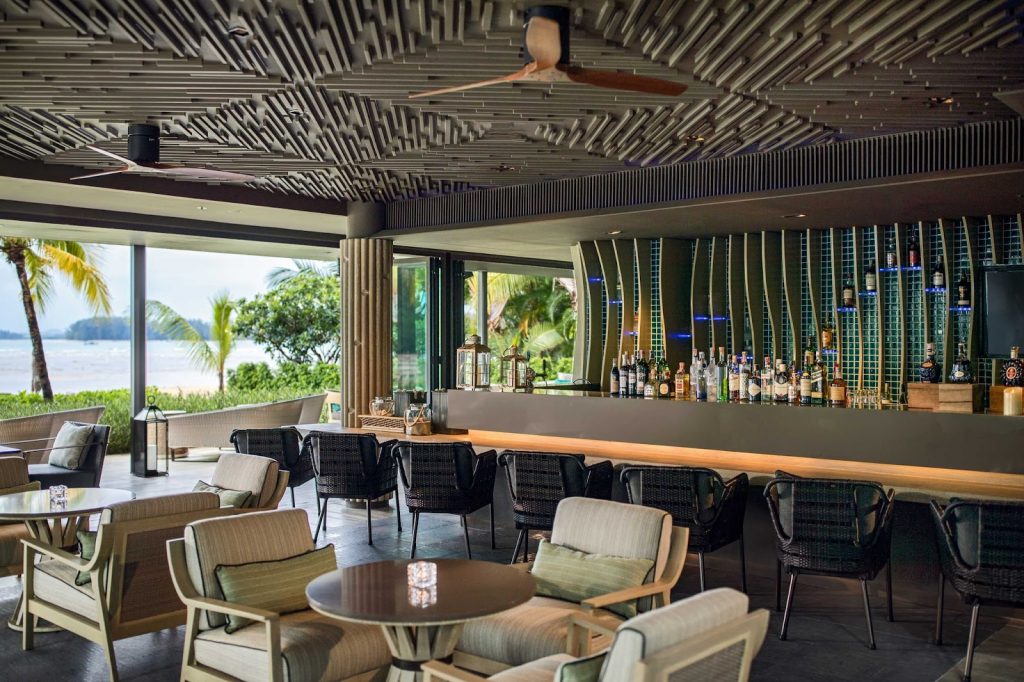 Throughout the day, Big Fish Bar, with its beachfront location, is an ideal spot to either unwind or get some work done. To us, it was a temporary office, but with the sounds of ocean waves and sea breeze. By 5 o'clock, we turned office hours to sundowner sesh and enjoyed mean cocktails from the bar, before heading back to Big Fish once again for another fixing of that yummy tuna steak and, obviously, more wine.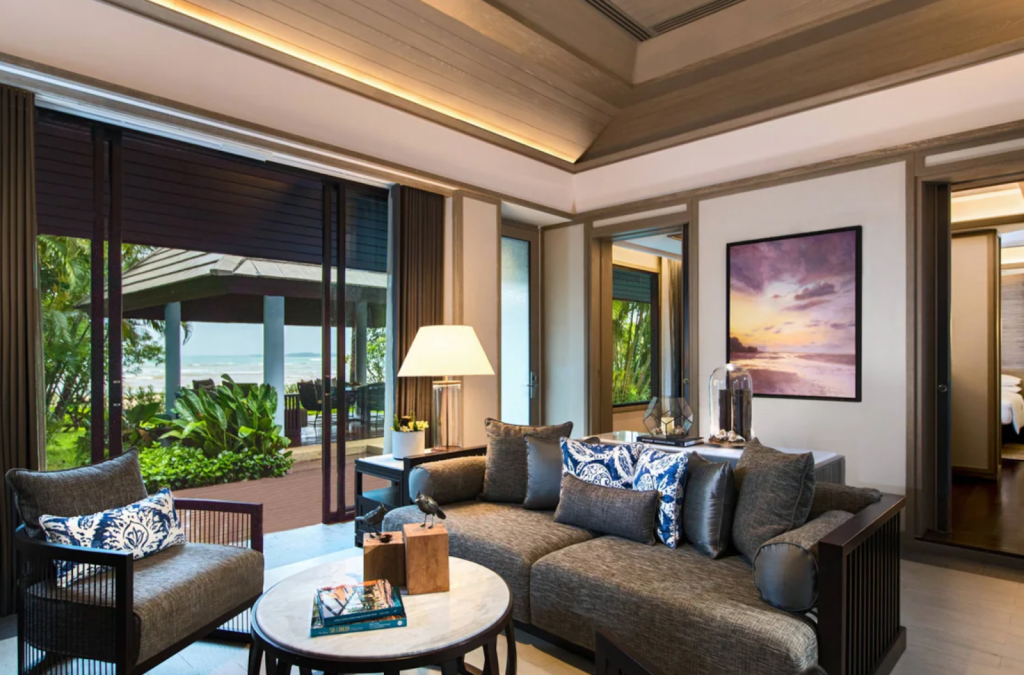 Stay
Nestled right by the beach and within a few minutes drive from the airport, the location of Phuket Marriott Resort and Spa, Nai Yang Beach provides convenience and comfort to travellers – and so do their rooms, suites and villas.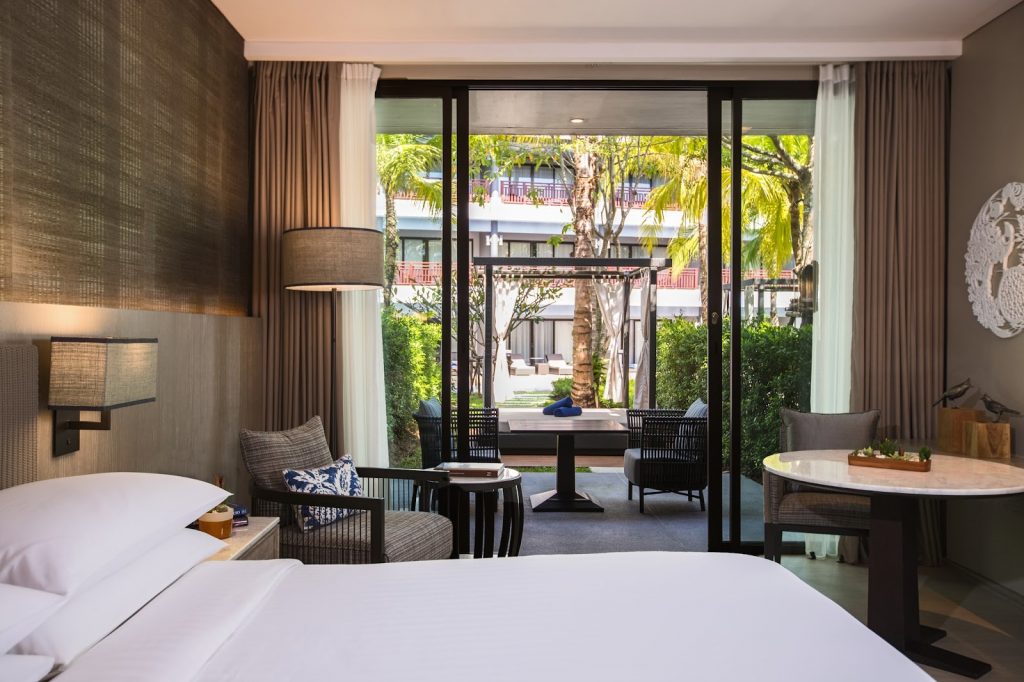 We stayed at the Guest Room with Garden View and Pool Cabana, which came with direct access to the lush garden and pool. The room's setting weaved Thai aesthetic with contemporary designs, to reflect Thailand and, at the same time, to showcase the luxury and comfort Marriott brand is known for.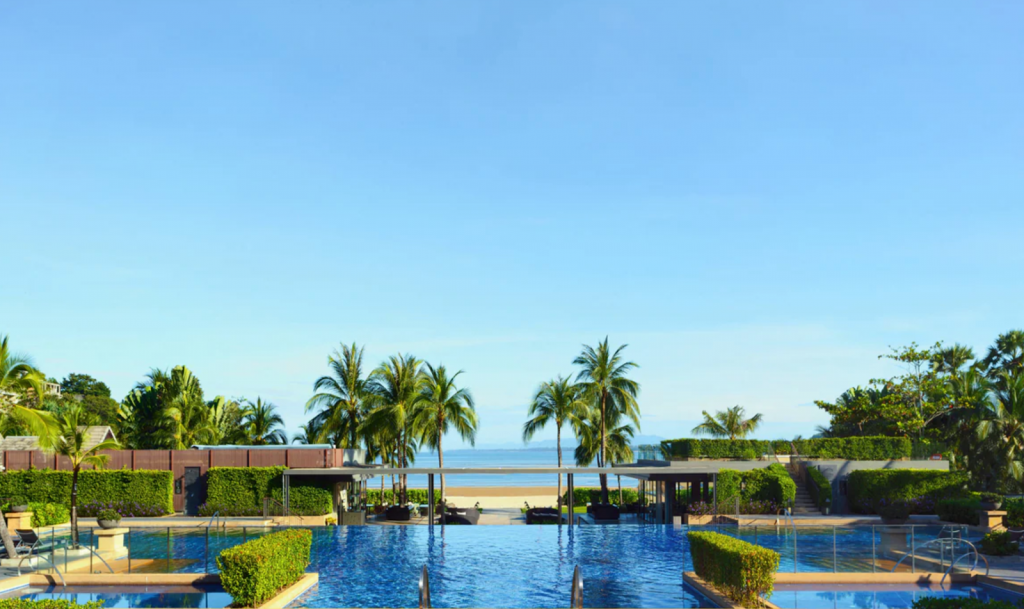 Love
An all-in-one stop for your holiday-hungry soul. Phuket Marriott Resort and Spa, Nai Yang Beach offers just a bit of everything that makes up an ultra-relaxing vacation, just what we were after. Guests can expect scrumptious fare, rejuvenating spa treatments, a scenic seafront setting and a cosy stay. It's suitable for a family vacay, as well as a workation trip when you need the sea and its serenity to light up your remote working energy. Not to mention that the hotel is only a stone's throw away from the airport, which helps cut out the transportation stress.