Rainy mid-November came like a party crasher and as we were looking for a city escape away from the wet and windy shores of Phuket, there was a launch of Courtyard by Marriott Phuket Town, the perfect fly-and-flop destination nestled in the heart of Phuket Town, just right next to Surin Circle Clock Tower. With such a prime location, there's a lineup of visit-worthy attractions, shops and Michelin-recommended local eateries awaiting just a stroll away from the hotel, so out the window with the nerve-wrecking planning, you can really just come here to relax.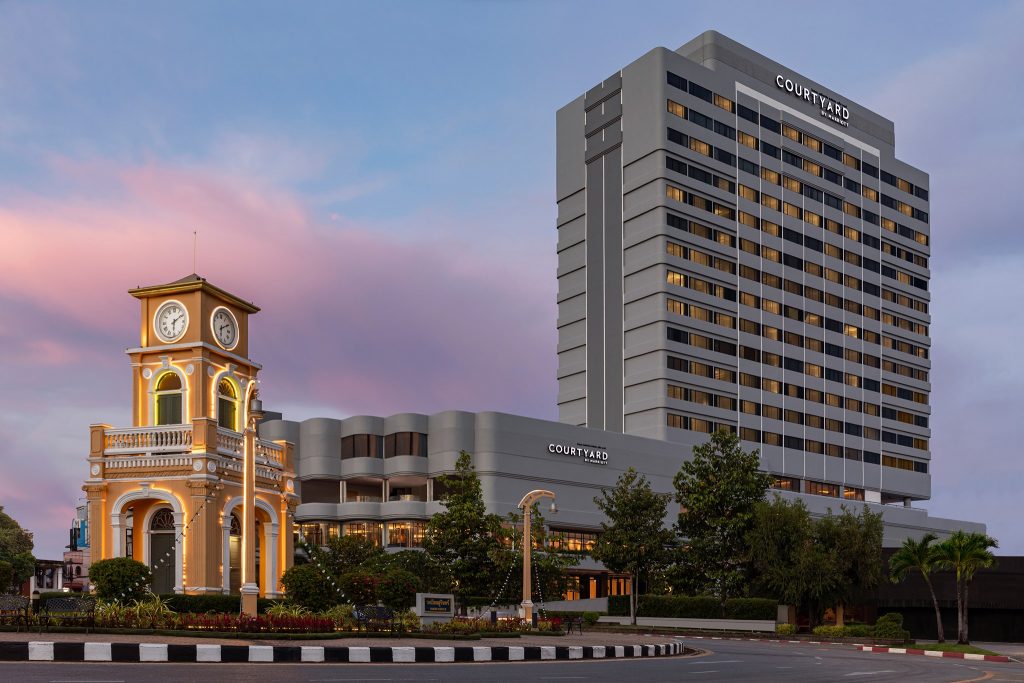 Opened its door on 9 November 2021, what was once The Metropole Hotel Phuket is now ripen into the lovely Courtyard by Marriott Phuket Town, which marked the 46th hotel under Marriott International in Thailand.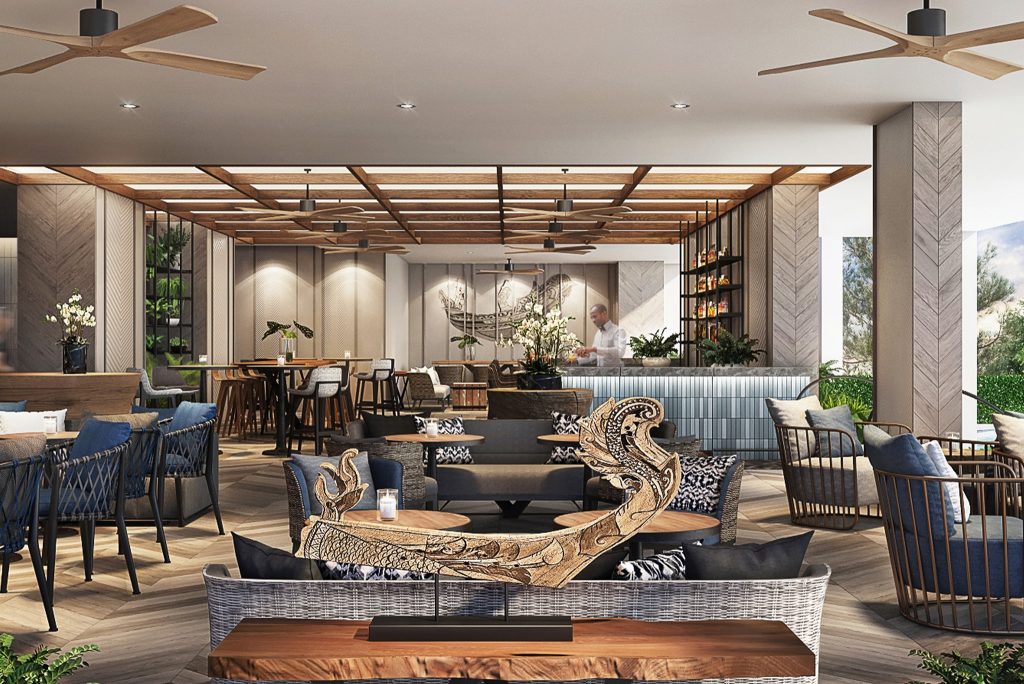 Designed to reflect the time-honoured Thai artistry and craftsmanship as well as the brand story of Courtyard, the newly-opened hotel is graced with traditional Thai art patterns and pieces throughout, all complimenting the comfort-filled contemporary charm Courtyard brings/and is known for. The space is decked with marble elements and warmen up by plush, velvety furnishings in shades of deep blue, white and mink, the kind of palette that puts your mind at ease.
We visited the space right after it opened and had a blissful two-night-three-day vacay fuelled by loads of scrumptious fare at Phuket Old Town and here are the "Eat, Stay, Love" highlights from our stay.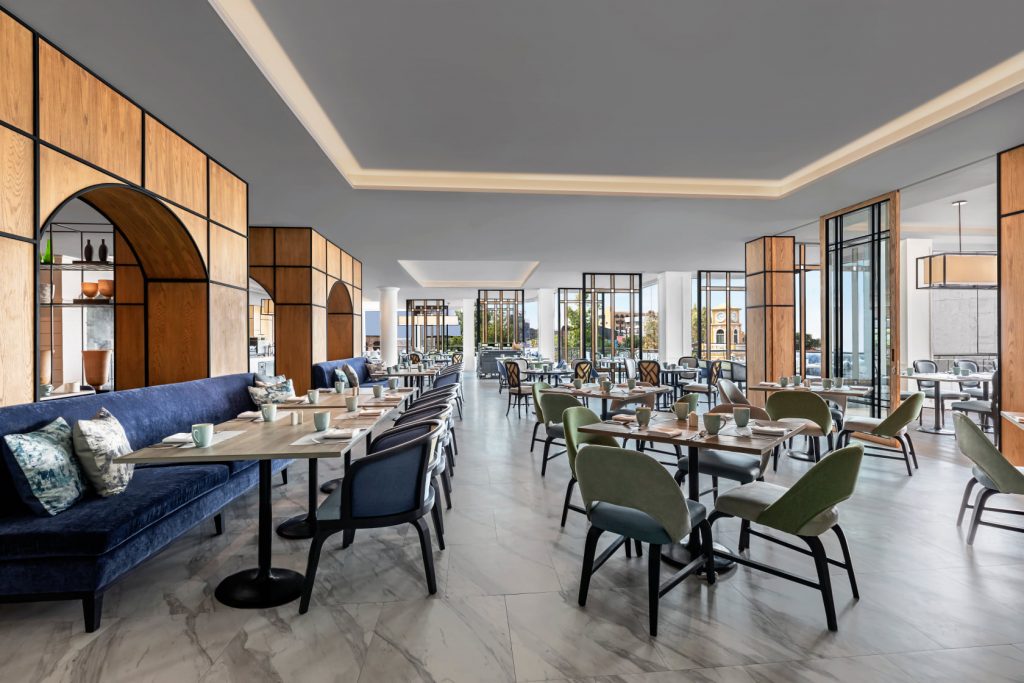 Eat
Phuket Old Town alone has a repertoire of restaurants listed in The MICHELIN Guide Thailand. So, there's no doubt this part of the city is a slice of heaven for foodies. With great culinary programs – and we mean GREAT – featuring both local Southern and international delight, Courtyard by Marriott is a food haven within a food haven, judging by the golden standard of taste of their food (tried and tested!) and the packed dining room both morning and night. The hotel comes with 3 culinary venues: Krua Talad Yai, Talung Lounge and Kolae Pool Bar.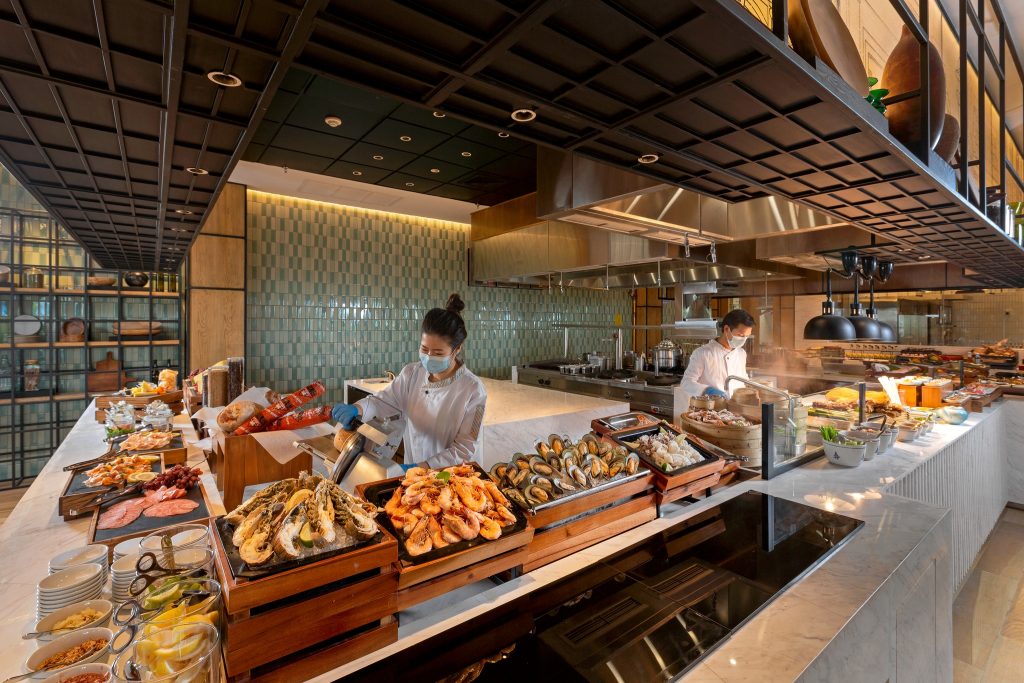 The main kitchen, Krua Talad Yai, was, to us, the heart and soul of the entire venue. It's an all-day dining restaurant that puts Southern Thai fare at the centre stage with equally-scrumptious spread of international dishes as supporting actors – the kind of side players you don't overlook because they all are just that delicious. So expect their breakfast buffet to come with Southern delicacies like Gaeng Som Pla, Moo Hong, Mee Hoon Gaeng Poo and more along with other cooking stations that churns out mean western breakfast items and baked goods. We also got to try their International & Seafood Dinner Buffet which happens every evening on Friday and Saturday at Krua Talad Yai. It comes with a boatload of fresh seafood – think sushi and sashimi bar seafood on ice station – as well as Thai and international staples. Whatever you try, make sure not to miss out on their pad thai, it's delightful. More of a brunch buff? Take delight in Krua Talad Yai's Sunday Brunch where you'll gorge on Australian ribeye beef, roasted leg of lamb, sushi, sashimi, steak and so much more.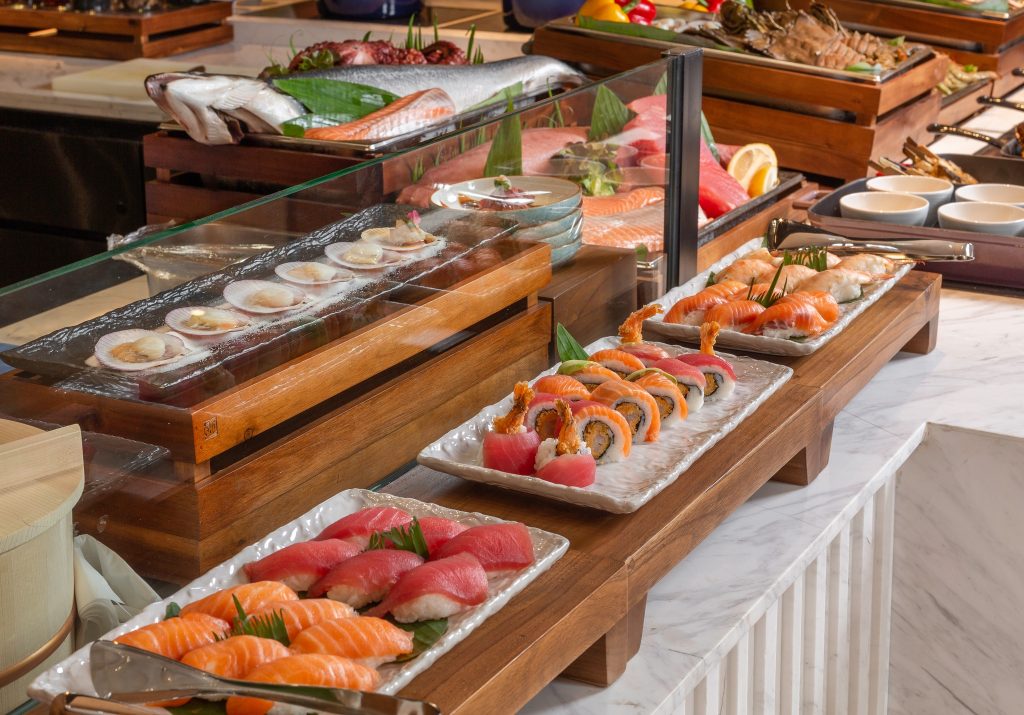 For drink devotees, another way to enjoy the city is from above. Concocted drinks and craft beers at Kolae Pool Bar perched on the 4th floor come with a view of Phuket Town and a cool, refreshing breeze.
The part-cafe, part-bar, Talung Lounge, is also another spot to start or end your day with delicious drinks in hand and maybe a set of afternoon tea or small bites to round it all up.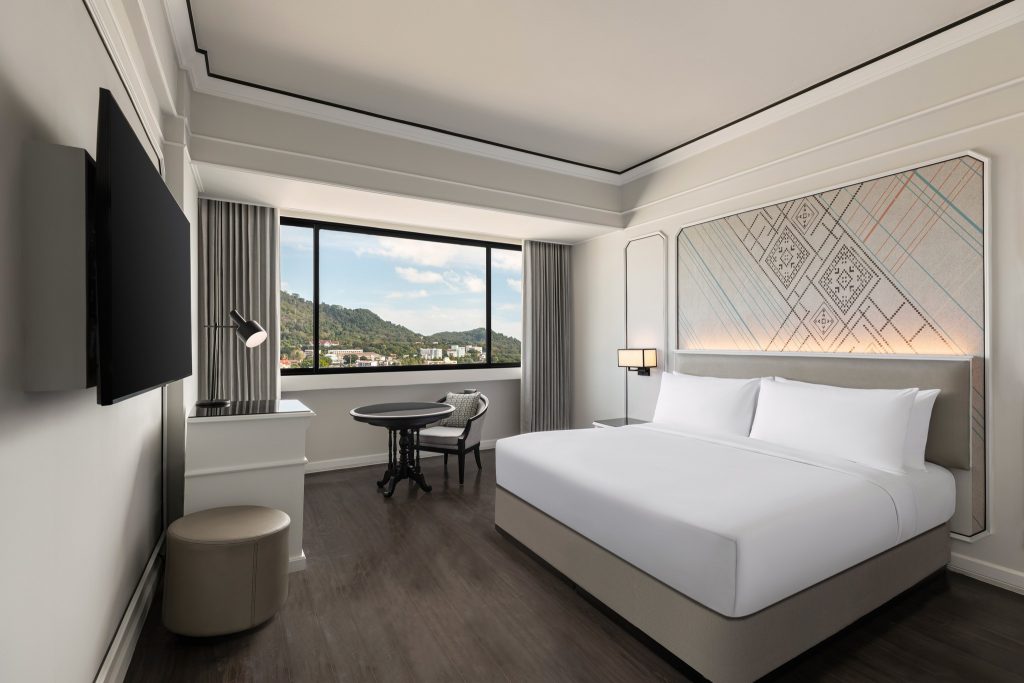 Stay
Courtyard by Marriott Phuket Town houses over 248 rooms. From Deluxe Room to Junior Suite and Presidential Suite, there's something to fit your preference and crowd. Guests can also choose between city view or mountain view. Whatever you prefer, follow your bliss! Like the overall design of the hotel's main areas, each room and suite come in soothing white-mink hues and bedecked with plush furnishing and Thai art decors to tie everything up in the same aesthetic. For parents, there's also a Kid's Club equipped with unlimited fun and activities for your little ones in case you need a little time for yourself.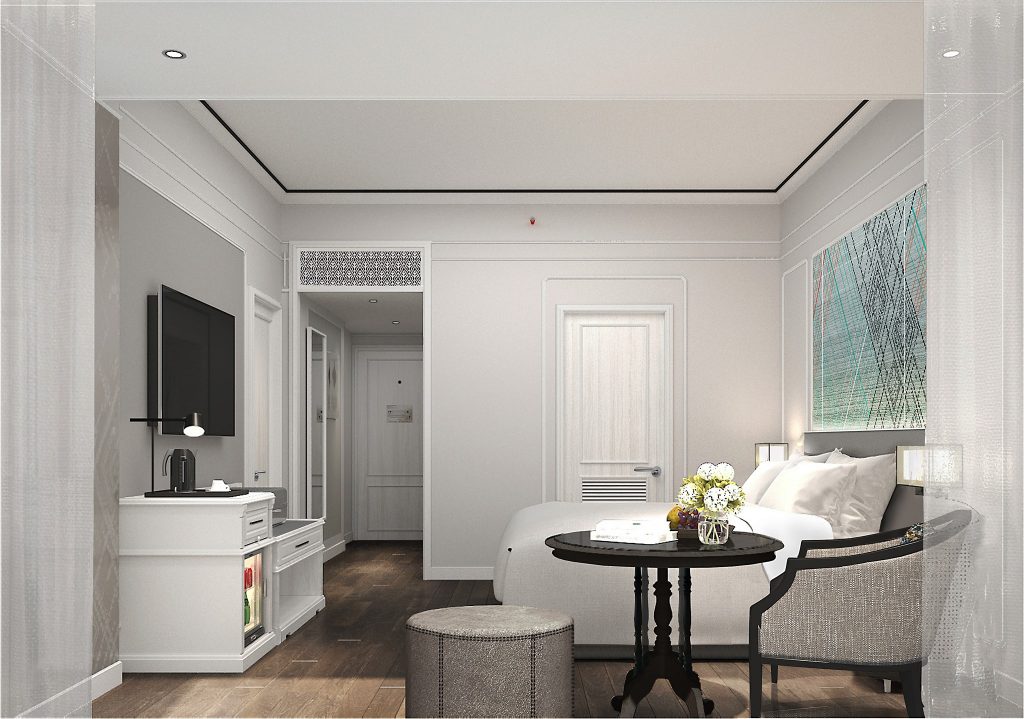 Love
One of the things we enjoyed most about our stay at Courtyard by Marriott Phuket Town apart from the warm stay and location is hands down the culinary program. The venue has single-handedly won our hearts with their ever-delightful Southern Thai fare. Just a thought of their Moo Hong and Gaeng Poo already made us salivate. So if what you're after is a cozy hotel with top-notch food then Courtyard by Marriott Phuket Town should totally be your move. The prime location is a bonus so that's a plus for the stay.