For travel-hungry souls who are currently binge-watching season 2 of The White Lotus, we know the urge to get out your passport and fly off to Sicily can be high – a good kind of pain we can relate to at the moment.
So in case you're already planning your Sicily trip for this summer, here is our list of hotels in Sicily we think should definitely be on your radar if you wish to satisfy your White Lotus craze.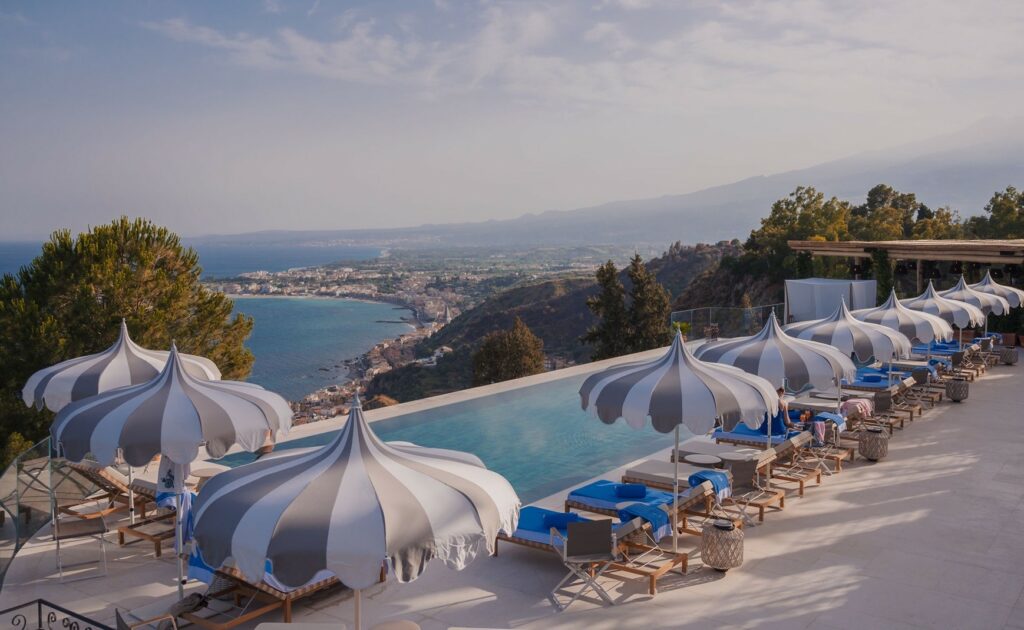 San Domenico Palace
You can't mention The White Lotus without thinking about the pristine sea kissing the blue bright sky and, of course, San Domenico Palace, a real-world "White Lotus" resort where the series was filmed for season 2.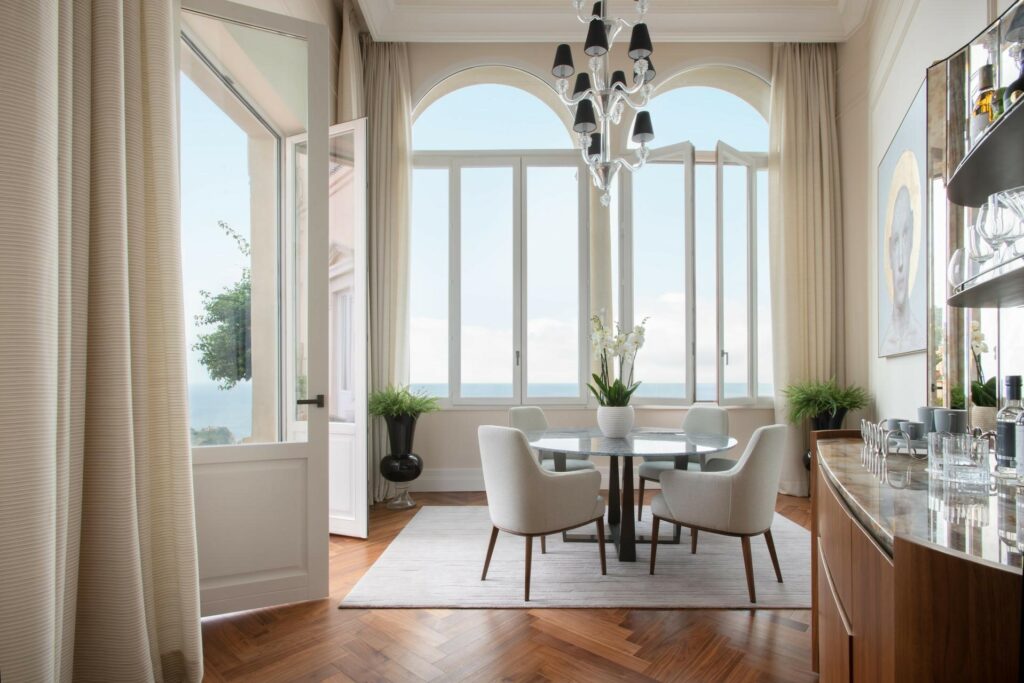 Here, get lost in your favourite scenes from the series as you walk through every nook and cranny of the resort. This Four Seasons' 14th-century-convent-turned-hotel offers everything you need for a White Lotus-style luxury stay: beautifully designed rooms/suites, a great view of the Ionian Sea and a fine one-Michelin-starred restaurant with a Sicilian menu curated by the Sicilian chef, Massimo Mantarro.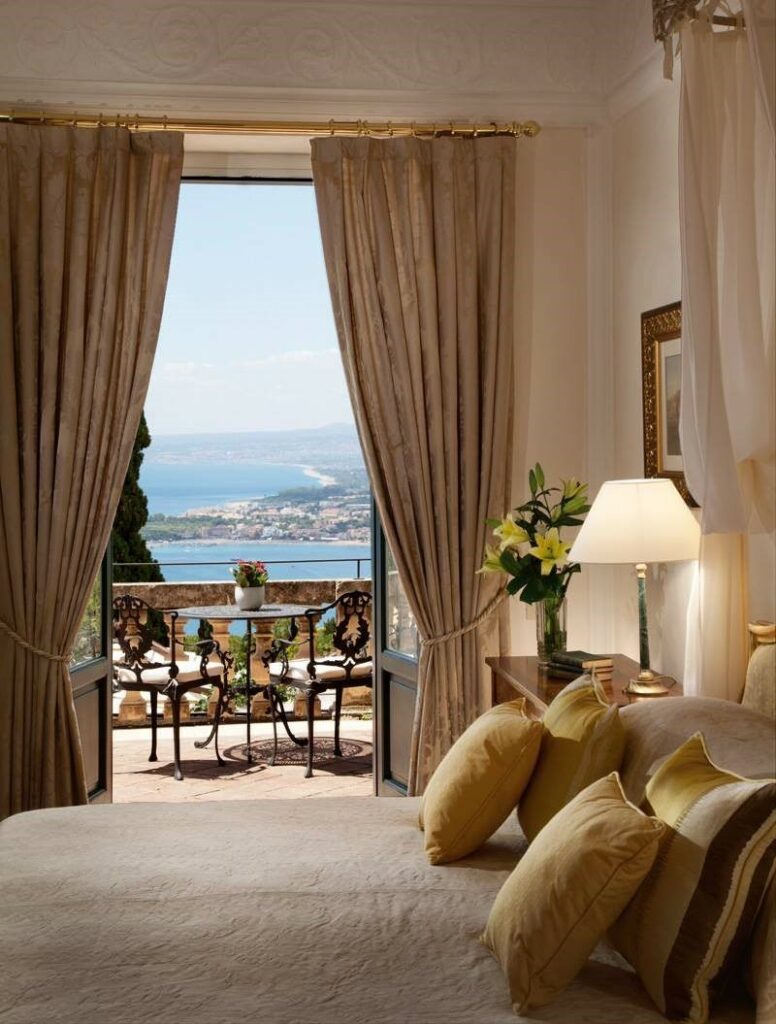 Grand Hotel Timeo, A Belmond Hotel
A grand Sicilian vacation awaits here at Grand Hotel Timeo, A Belmond Hotel in Taormina. The hotel nestled on the hillside boasts a panoramic view of the Ionian Sea and the city of Taormina.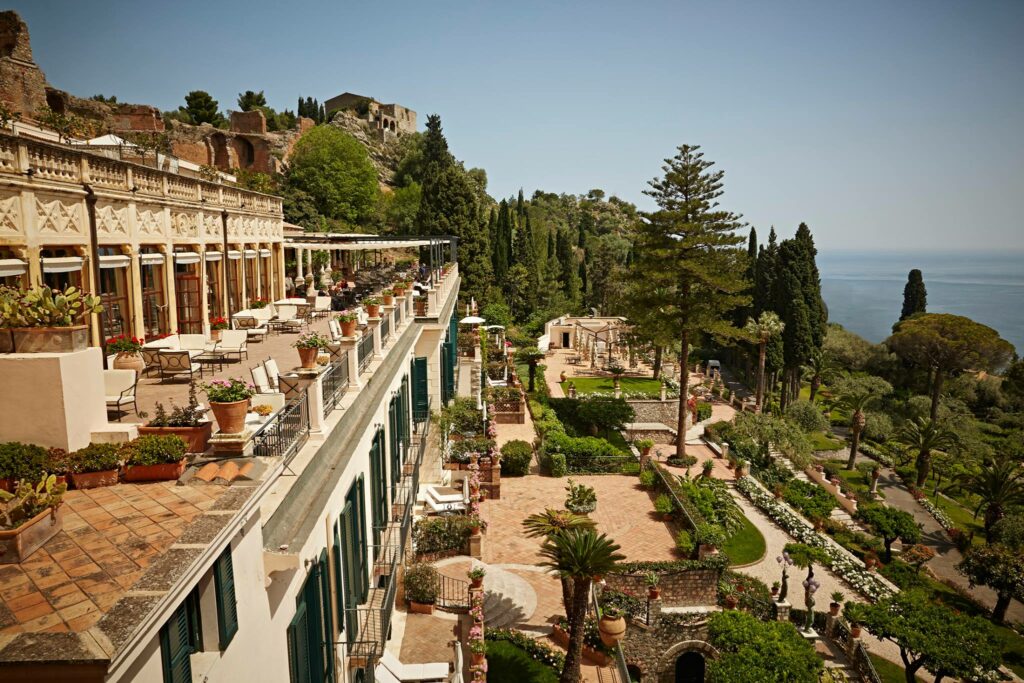 Apart from the mesmerizing vista and the five-starred, Belmond-style service and design, another highlight that accentuates the charm of this place is the Greek Theatre located just a stone's throw away from the property. Here's an all-around venue to enjoy the sea and the sun and the sightseeing all at once, what's there not to like?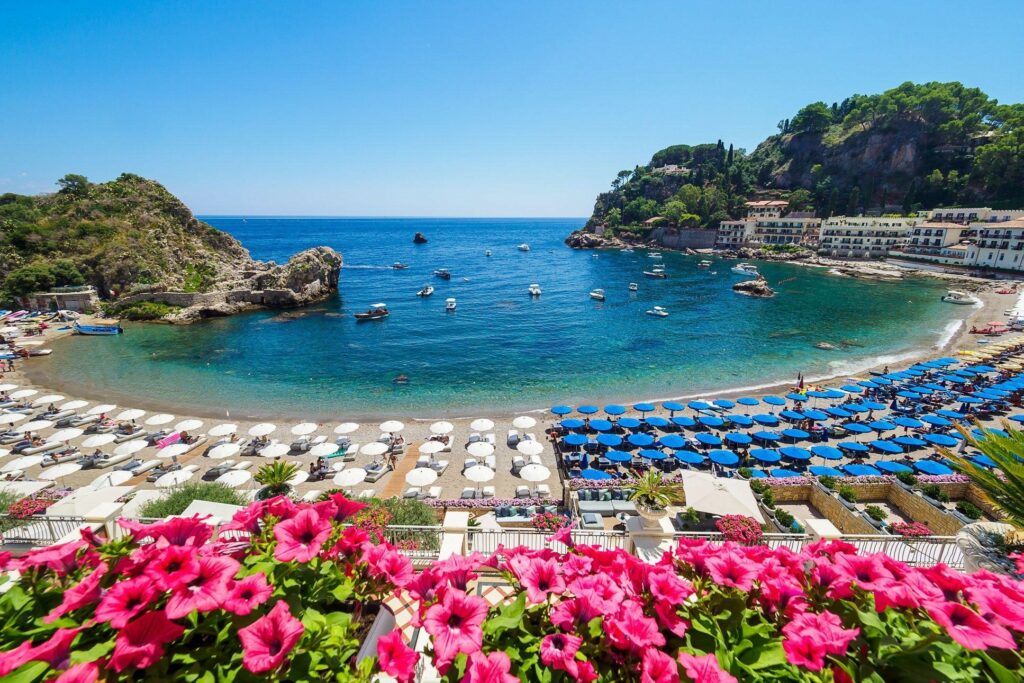 Mazzarò Sea Palace in Taormina
Mazzarò Sea Palace blends the natural glamour of Taormina with contemporary designs in their beachfront property.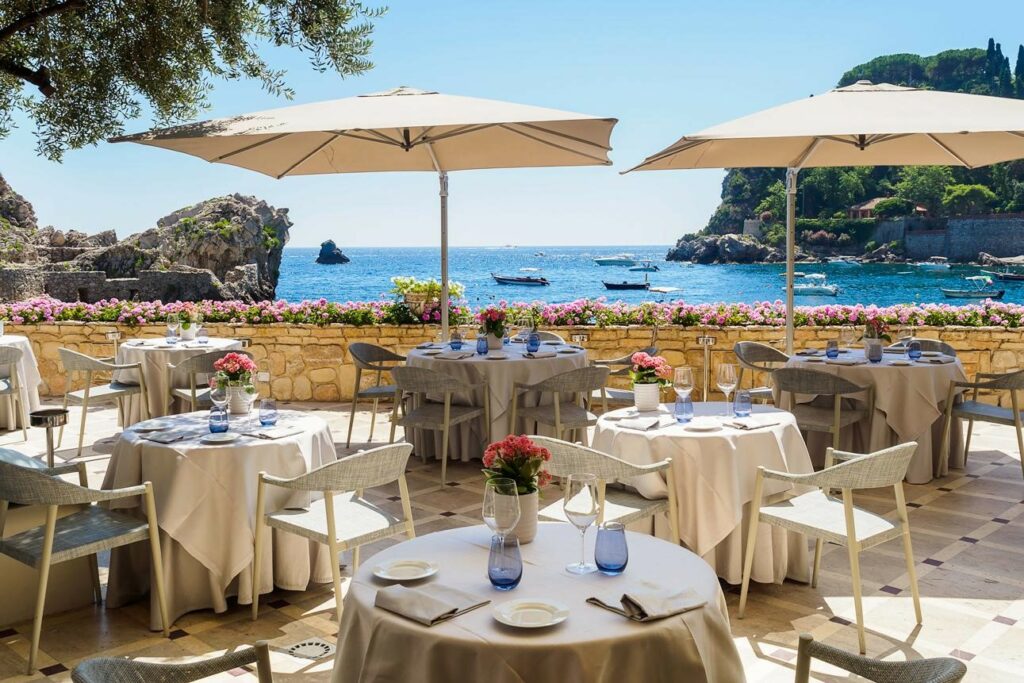 All 70 rooms and suites come with a lovely seascape to ensure you get a full dose of vitamin sea by the end of your stay.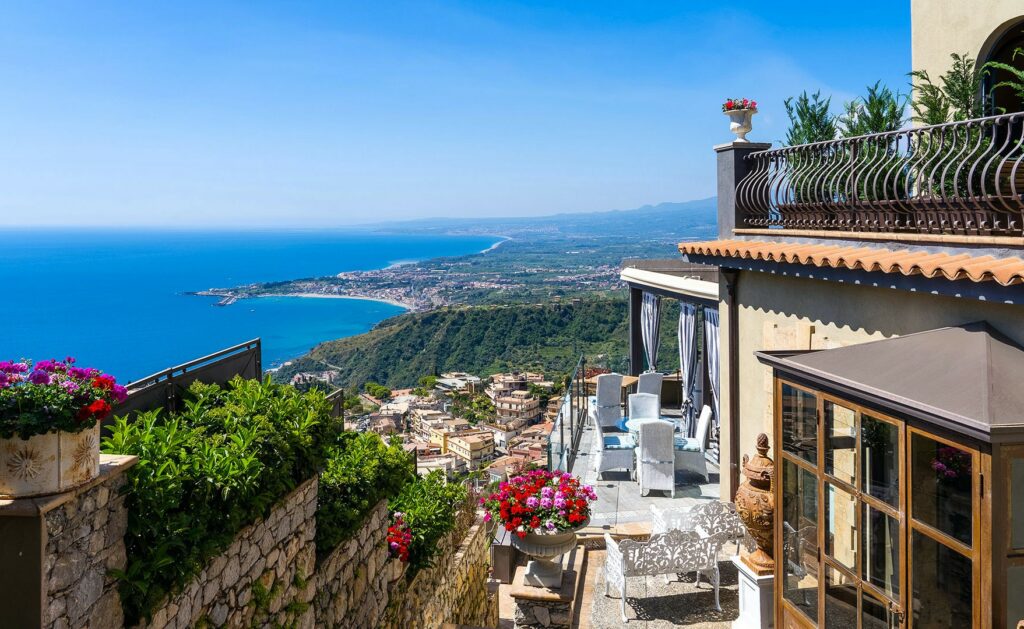 Hotel Villa Ducale
View-wise, Hotel Villa Ducale offers the best of both worlds: the Ionian Sea and Mouth Etna view. The hillside hotel in Taormina has been providing warm Sicilian hospitality since 1993, treating guests with stylish stays, scrumptious fare, and sunshine-like service.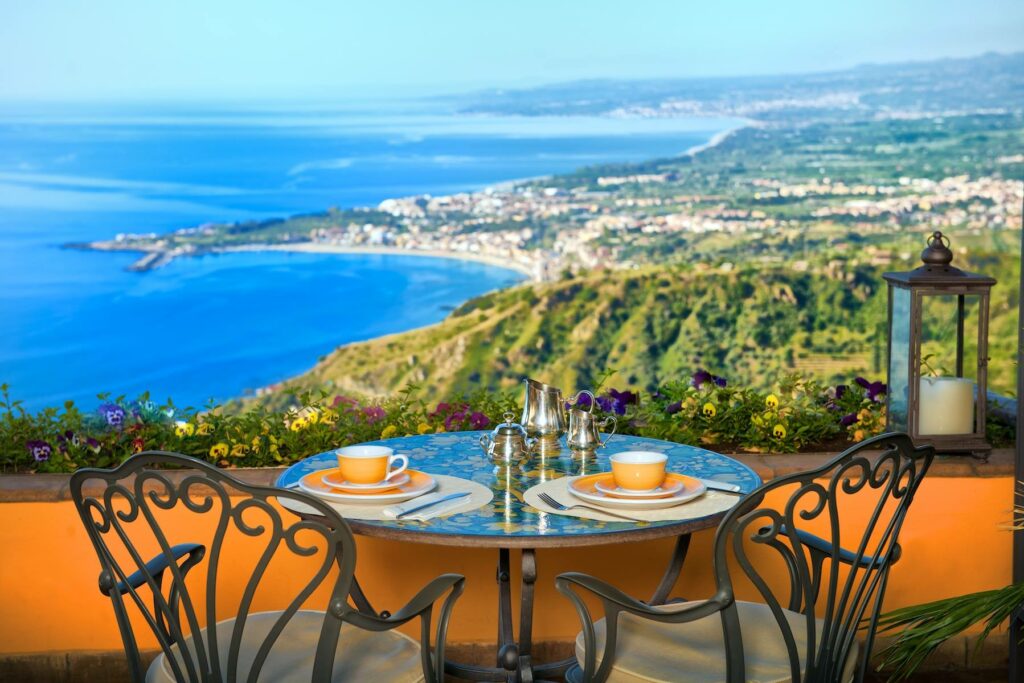 Here, breakfast is served with a breathtaking view of the active volcano and the azure sea. A true delight breakfast devotees don't want to miss out on.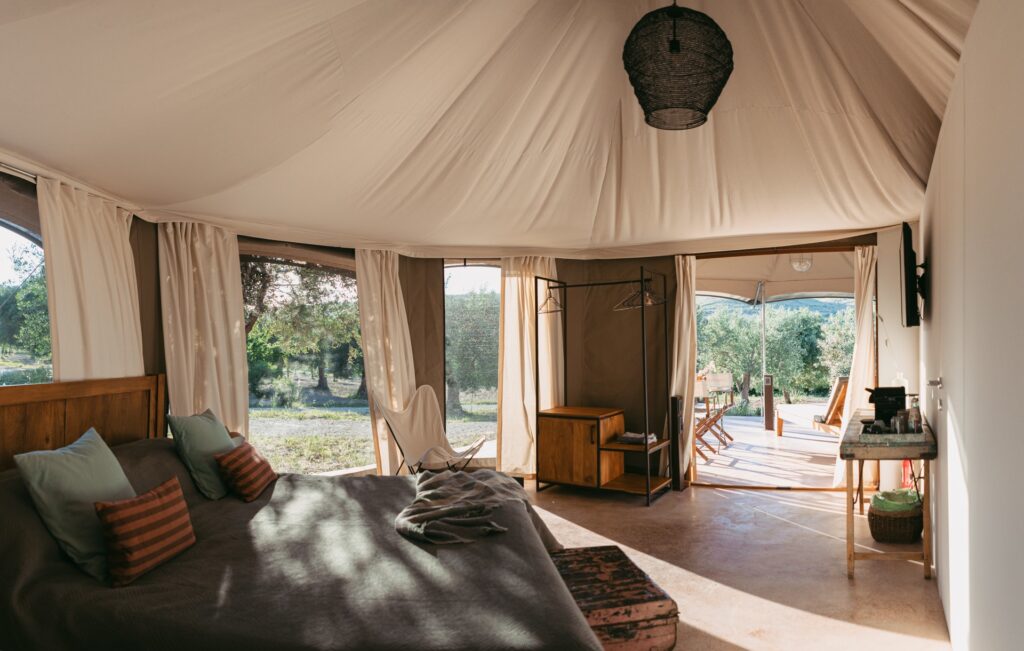 IUTA Glamping & Farm
Although this one is not set right by the beach, its stunning concept of farm glamping simply just can't be overlooked. IUTA Glamping & Farm in Syracuse, Italy, offers five lodges with a 360-degree view of the olive grove that surrounds each and every lodge. However, if a lodge stay isn't your cup of tea but you still wish to live on a Sicilian farm, then one of their four spacious suites, all of which have a private outdoor mini pool, might just be what you need.