On February 10, 2022, the Philippines finally reopened and welcomed fully vaccinated travellers from over 150 non-visa-required nations without requiring mandatory quarantines – jolly news for those who've been wishing to visit the country. All travellers must present a negative RT-PCR test done within 48 hours before departure and must self-monitor for symptoms of COVID-19 for 7 days.
Beach bums and nature lovers suddenly have access to the places they have been yearning for. We recommend you start off your trip to the Philippines from Palawan.
Known as the Philippines' "Last Ecological Frontier" (thanks to its majestic biodiversity), Palawan is the country's largest province, with healthy and well-preserved forests, limestone formations and marine life. It is the ultimate eye candy and a natural remedy for those who seek the sea, serenity and rest.
If you're looking for a place to stay, the hotels which we've listed below will inject fun, comfort and luxury into your holiday.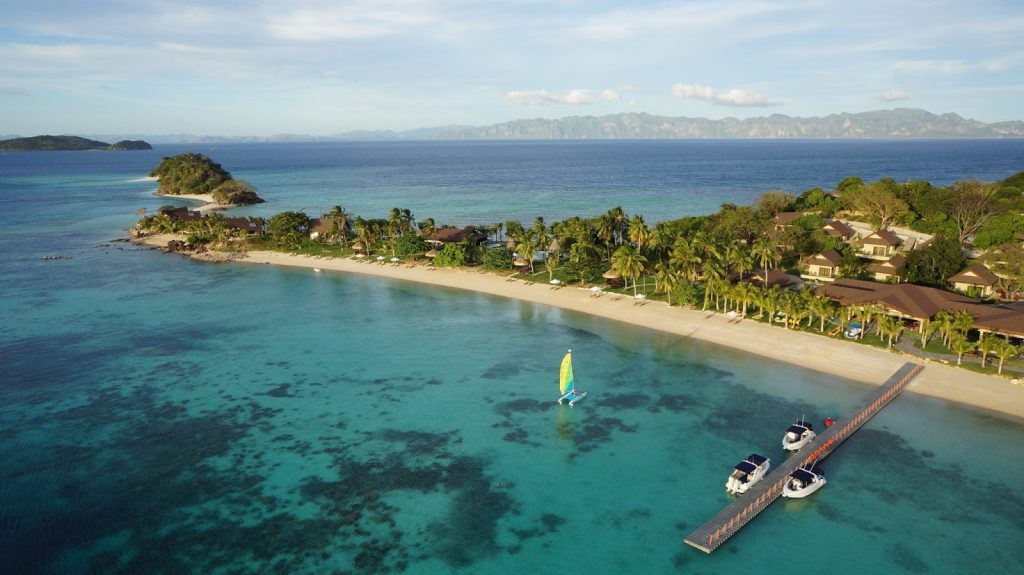 The things about Two Seasons Coron Island Resort & Spa that absolutely catch our attention are that it is eco-friendly and self-sustaining, without the need for connection to water and power grids.
The luxury resort is situated deep in the wild, 22 kilometres from Coron Town. Therefore, the resort converts seawater to freshwater for daily use and generates power on its own using generators and solar panels. Impressive! By combining sustainable practices with luxury design and amenities, the resort is a paradise for travellers who want to pamper themselves whilst protecting nature.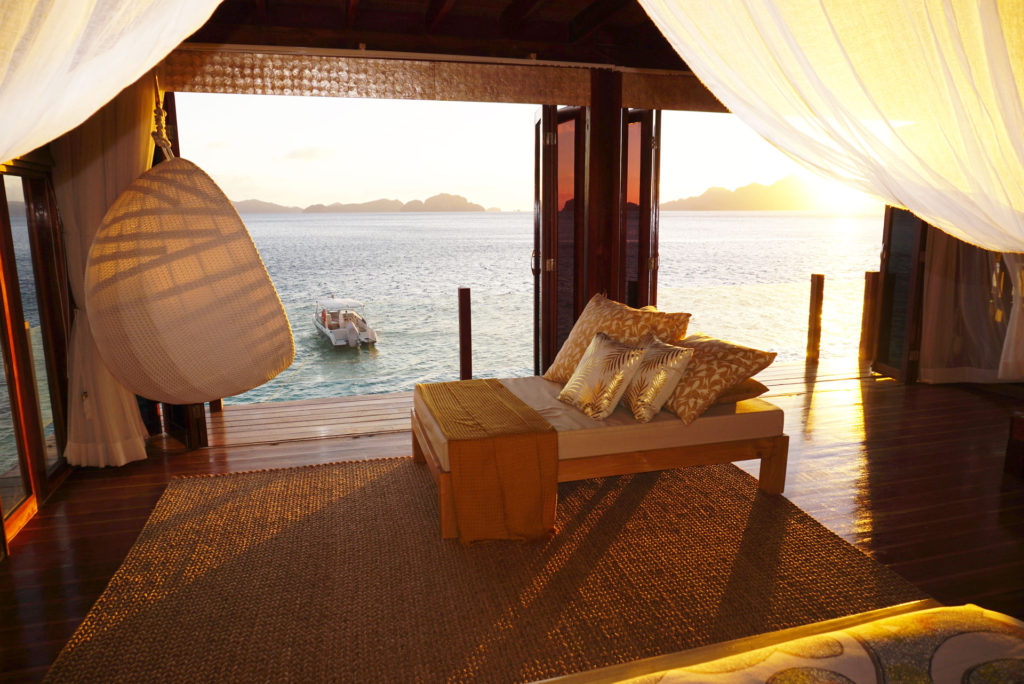 Set on the Seven Commandos Beach in El Nido, Vellago Resort offers splendid views and exclusivity, with only 6 seafront rooms. It does not get more exclusive than this. Guests can spend all their time here relishing the seascape or taking trips out into the sea with the resort's island-hopping speedboat tours, to add a little adventure to their trip.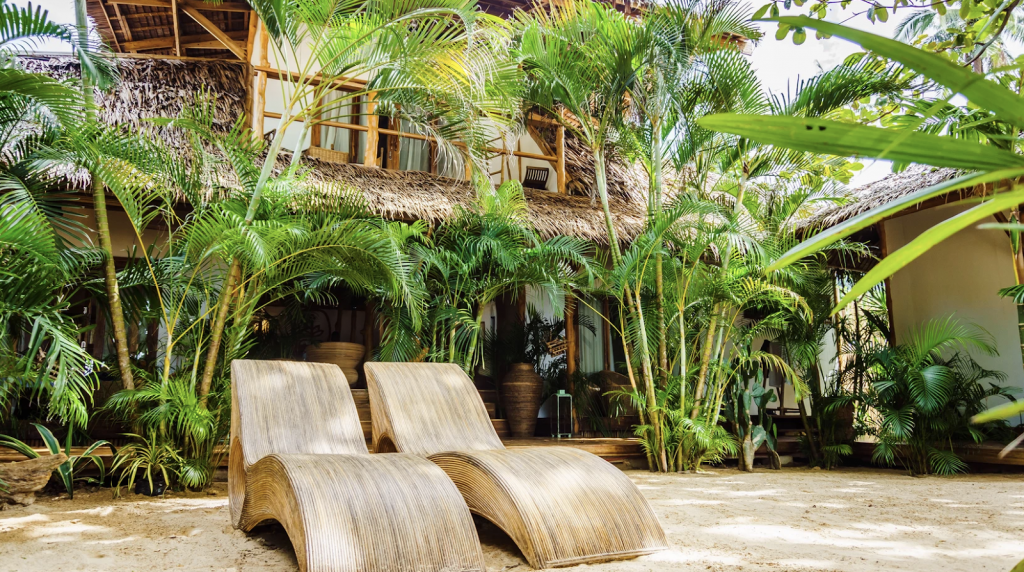 Maligaya Beach Bungalows in Corong Corong Beach is where cordial Filipino hospitality marries simple, yet sleek designs. As a result, the venue oozes out a warm and peaceful vibe that helps to start off your island vacation on a good note. Here, you can fuel your inner explorer with activities around the island customized especially for you by the resort. Whether you want to snorkel, dive or just take a speedboat tour around El Nido, Maligaya Beach Bungalows will manage that for you. Easy-breezy.
For travellers who prefer home-like hotels with privacy and warm hospitality, Ahana Resort El Nido could be the answer you're looking for when in Palawan.
Nestled on the hilltop within the lush forest of El Nido, the resort resembles a Bali-style boutique hotel that instantly gives you a sense of calmness and zen. The highlight of Ahana is the picturesque view of Cadlao Island, which can be admired from every room on the premises, as well as from the resort's outdoor pool and restaurant.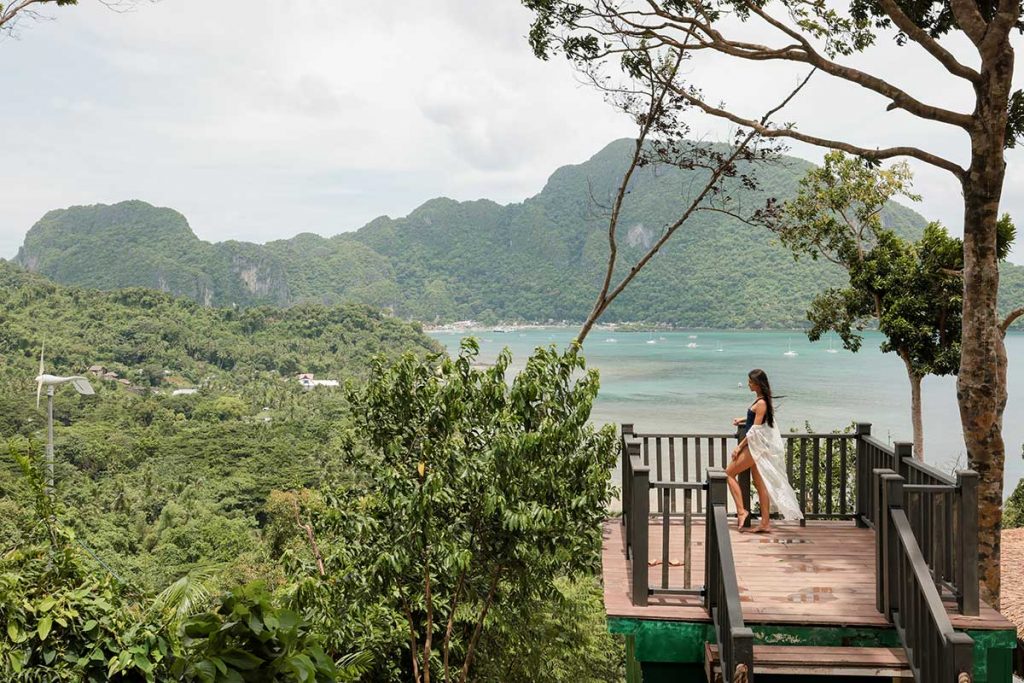 Meaning "secret" in the Philippines lingua franca, Lihim seeks to be the woodland hideaway for those who pursue peace and privacy. The villa-only resort is set close to Caalan Beach and boasts Filipino-style designs that get you in the mood for some serious rejuvenation. Opt for their Presidential Villa: Araw nestled on the hilltop overlooking Bacuit Bay for an over-the-top view and stay.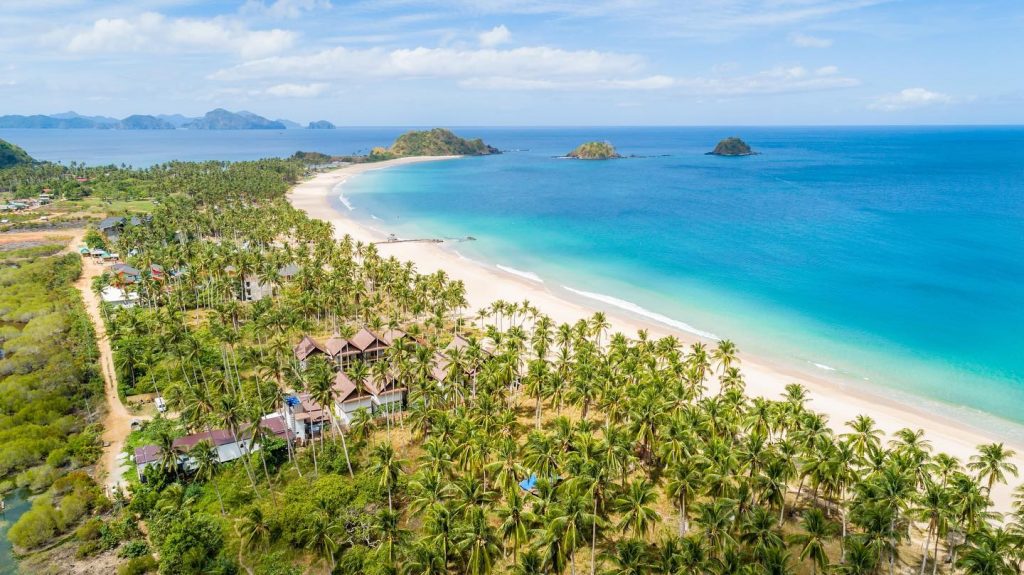 ANGKLA Beach Club & Boutique Resort positioned right next to Nacpan Beach is one of the most popular venues in Palawan. Here's where the sky-blue water kisses nature-blending villas fully equipped with luxury facilities. The resort also has an in-house restaurant and bar, so guests do not need to leave the property out of necessity. You've got everything you need for the perfect seaside vacation just within reach: the beach, the beach club and the villa – what more could beachgoers ask for?