Dubai is known for the cutting-edge architecture of its skyscrapers. Aside from those, it contains a spectrum of visit-worthy, extremely Instagrammable attractions that should definitely be on your #RadarList.
Ski Dubai together with VOX Cinemas has created Snow Cinema, an unprecedented theatre experience for moviegoers. Located within an indoor ski venue of Ski Dubai, the cinema comes with comfortable two-seater sofas, heaters and plush blankets. The best – if not the most delicious – part of the theatre is the complimentary popcorn and hot chocolates to keep your body warm and your heart even warmer. If you're still feeling peckish, you can also order food to be delivered directly to your seat. This is a "cool" movie experience like no other.
For those who are afraid of height – like us – there's another way you can enjoy the bird's-eye view of Dubai without risking getting a heart attack from skydiving. Pack your favourite swimwear and head over to AURA SKYPOOL, an infinity pool set on the 50th floor of The Palm Tower. The pool overlooks Dubai's lush concrete forest, the Arabian Gulf, Palm Jumeirah and Burj Al Arab. It makes for a great stop for those who wish to soak up the beauty of Dubai all at once. The glistening blue pool seems to merge seamlessly with the cobalt blue sky and sea, it will make you feel as though you're diving deep into a world of fantasy, where the sea and the sky are one.
Dubbed the world's deepest pool (60 meters), Deep Dive Dubai is surely a fascinating man-made underwater world, not only because of its depth but also because of the range of water activities it offers for both amateur divers and professionals alike. The outlet offers scuba diving/freediving courses led by a team of certified, highly-experienced instructors, starting from basic to advanced levels. For adventurous aqua aficionados, make a trip down to the Sunken City, a reimagined lost city waiting for you to discover. Cutting-edge lighting, audio and multimedia systems are set up in every part of the pool to make sure guests get a one-of-a-kind diving experience. Opened to the public just last year, Dive Deep Dubai undoubtedly is one of the hottest and latest ventures in Dubai you should check out.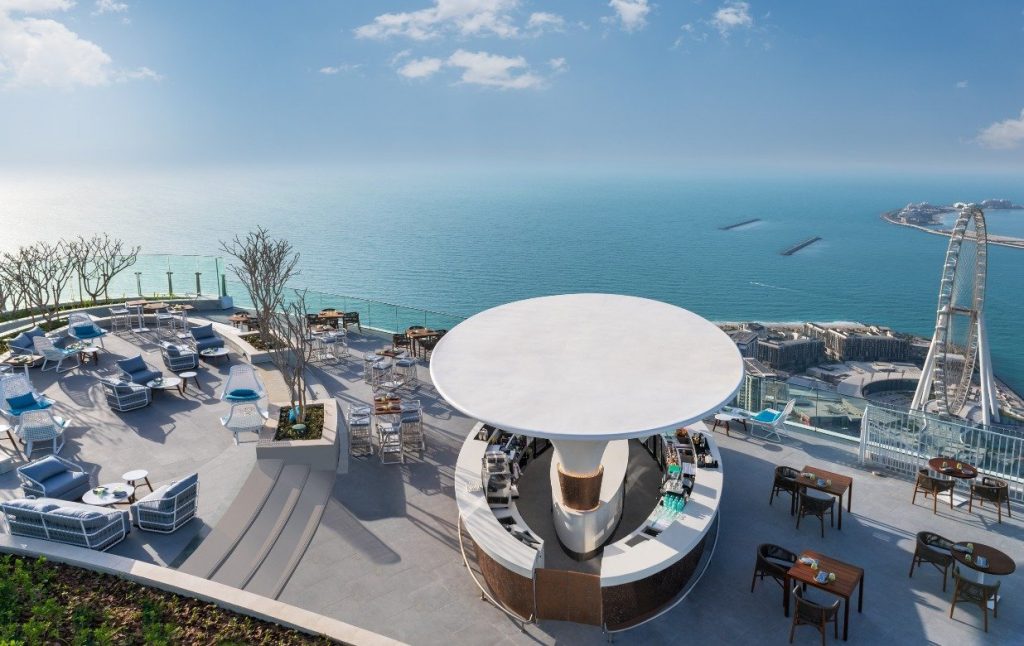 Nestled on the 77th floor of the Address Beach Resort, ZETA Seventy Seven churns out scrumptious dishes with an Asian twist, all made even more delightful with the picture-postcard skyline of Dubai and the stunning Ain Dubai. This is a spot to be if you wish to just unwind and soak up the view.