There is no better time to visit the Amalfi Coast than between late spring and early summer when the flowers are in full bloom and the warm temperatures promise a pleasant dip in the Tyrrhenian Sea. Plus, travelling to Italy has never been so easy, with the currently relaxed Covid restrictions.
Now, if you're planning to visit this coastal town, here's a round-up of beautiful boutique hotels to stay in

style over the holidays.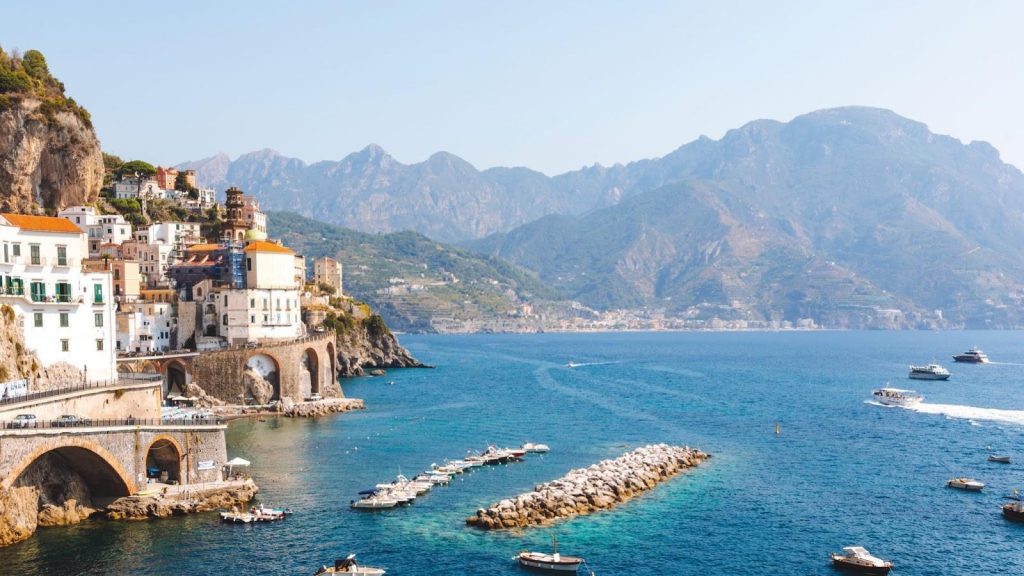 Belmond Hotel Caruso has come a long way—its architectural history dates back a thousand years. The hotel is housed in a palace that was originally built in the 11th century by the Roman noble family, d'Afflitto.
After being largely destroyed by the Republic of Pisa and later deserted, the palace was brought back to life with many renovations during the 16th and 17th centuries.
Here, you'll want to splurge and book a stay in the hotel's Villa Margherita, a secluded guesthouse that boasts a spectacular rooftop terrace with a 360-degree view of the Tyrrhenian Sea, a private garden, and 24-hour butler service.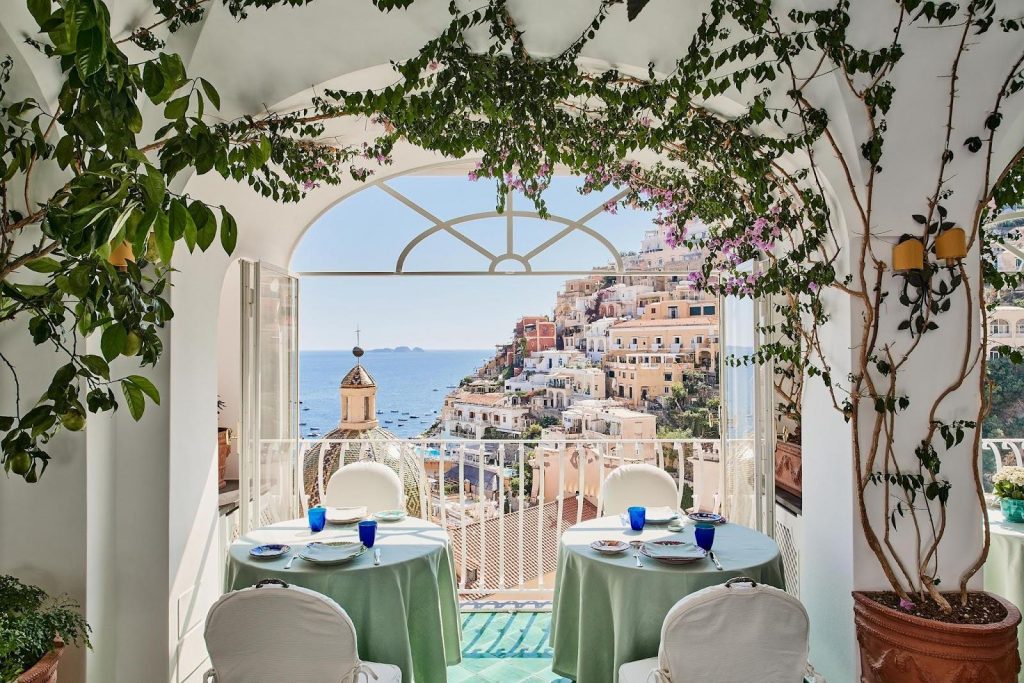 Le Sirenuse once served as a seaside refuge for the Sersales family during World War II, before it was turned into an attractive, luxurious guesthouse with the magic touch of the Roman architect, Luigi Orestano.
Today, the hotel boasts over 58 rooms, each accompanied by a breathtaking view of the Amalfi Coast. No two rooms are the same. Each is individually designed with a nod to Italian seaside simplicity and furnished with antique furniture and artworks.
Elsewhere on the property, there are two restaurants and two bars, a spa, a fully-equipped gym and a turquoise pool surrounded by lemon trees—all elements that make Le Sirenuse an Amalfi Coast dream stay.
Hotel Palazzo Murat will have you convinced you're entering a palace of centuries past, with its rustic and elegant palatial building that was the residence of the King of Naples, Joachim Murat, in the 18th century.
The hotel now features 33 rooms, each offering distinctive interior design and a sublime view of Positano. However, the hotel's highlight lies in the centre of the property. Here, guests will find a lush citrus grove and a vegetable garden, where produce is plucked fresh to be used in the hotel's kitchen.
Situated in one of the quietest villages along the Amalfi Coast, Palazzo Avino is best known for the distinctive pink palace it's housed in, which was built in the 12th century.
Because of its well-reserved and charming old-world architecture, the building was renovated into a 5-star hotel in 1997, with 33 rooms and 10 suites.
Onsite, guests can find 4 restaurants and bars (including a renowned Michelin-starred restaurant: Rossellinis), a 20-meter outdoor heated pool, a spa, a gym and a sun deck with an infinity hydro pool.
Those in favour of an uncluttered, minimalist design with white-on-white aesthetics will definitely adore a stay at Casa Angelina. The 42-room boutique hotel situates in the small, quiet town of Praiano, which is located right in between the touristy towns of Amalfi and Positano—this means uncrowded beaches and a relaxing vibe.
Check into the hotel's most exclusive accommodation, Junior Suite, with an extensive 60 sq-meter space, an impressive sea view at almost every corner of the room and a private sun-drenched terrace.