For avid drinkers, who take delight in the caffeinated joy of coffee and tea by day and the alcohol-spiked pleasure of drinking booze by night, these Bangkok venues are just what you need.
During the daytime, these establishments serve as an oasis of caffeine, but come nightfall they then turn into sleek bars with a spectrum of happy juice to choose from.

Madi / Madi Wine Bar
The Charoenkrung hip spot, Madi, is a symphony of coffee, wine and art. The venue serves as a cafe and creator hub by day and turns into a sleek wine bar stashed with natural, organic as well as biodynamic wine.
From Monday to Sunday, come and get caffeinated at the cafe and check out the Creator Hub on the second floor for fun-filled workshops and art exhibitions that get rotated constantly. Then cap off the week on the right note from Thursday to Sunday at the wine bar.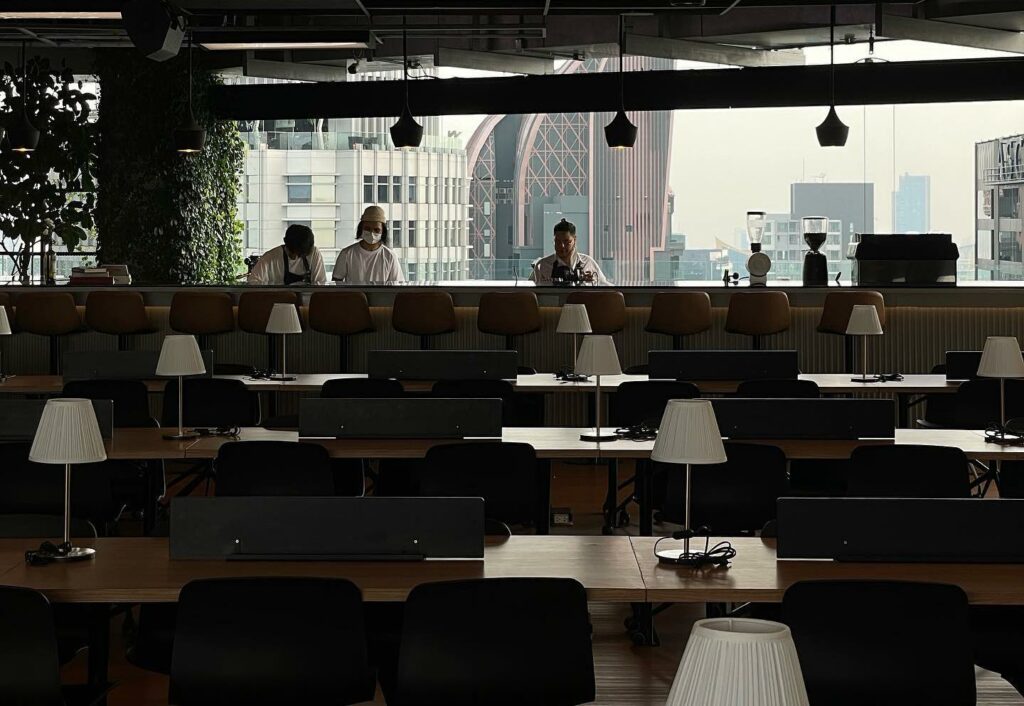 Paper Plane Project
A one-stop destination where you can work, brunch, and drink, Paper Plane Project makes sure you you have as much fun working as you are playing with its multi-purpose space that functions as a workspace/cafe by day and a workspace/bar by night where you can quaff concocted drinks and enjoy live music.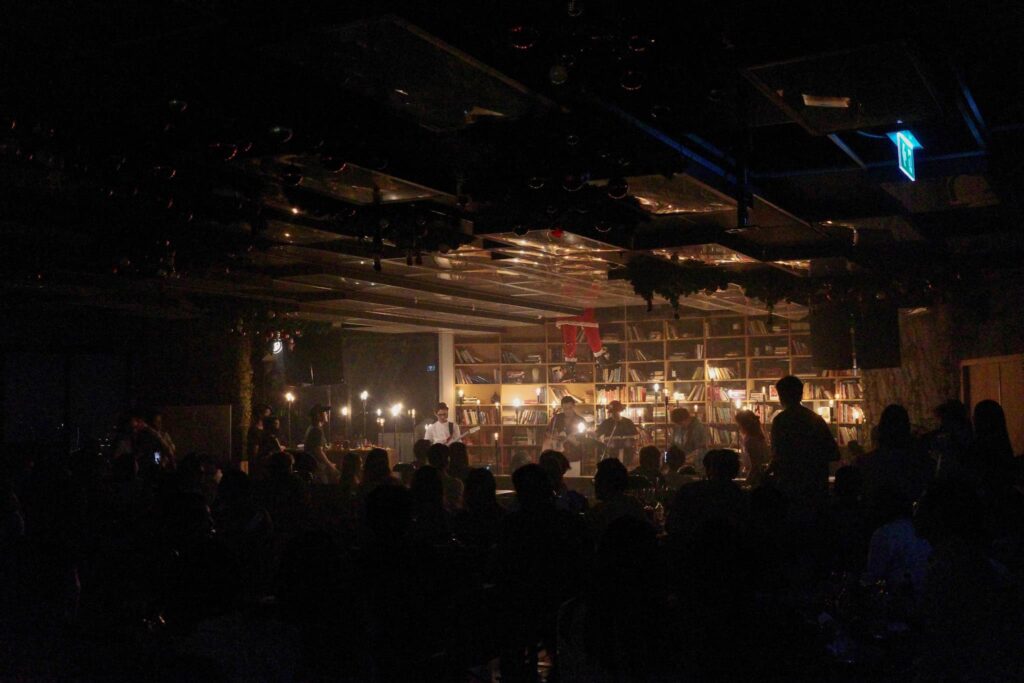 The venue situates on the 40th floor of the T-ONE Building and is fueled with great food, drinks (coffee, alcoholic and non-alcohol beverages) and high-speed wi-fi from 9 am to midnight to make sure your WFH sesh goes productively without interruption.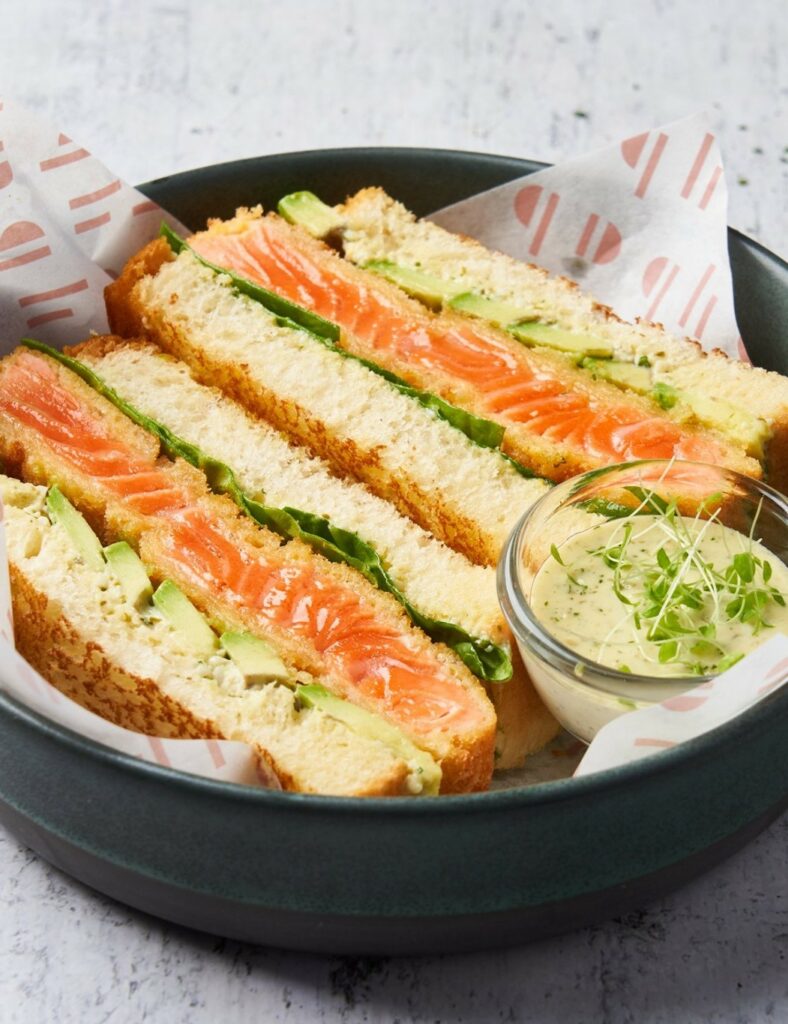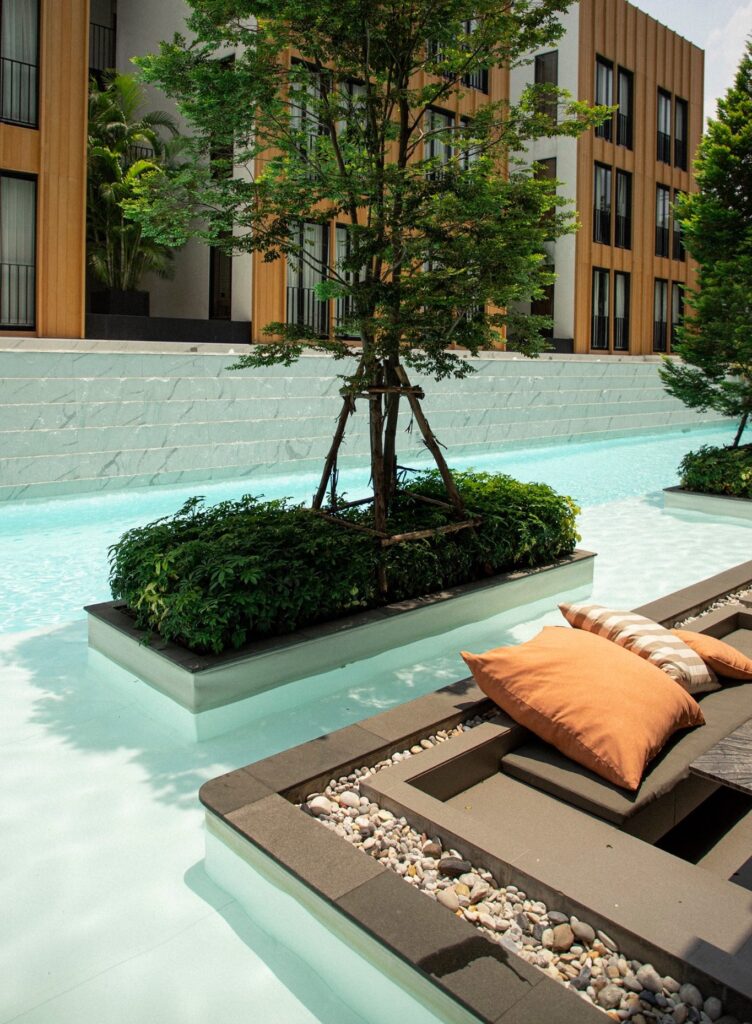 Baby Bar Bangkok
Pool-side anything – be it cafes, restaurants, bars – never go out of style.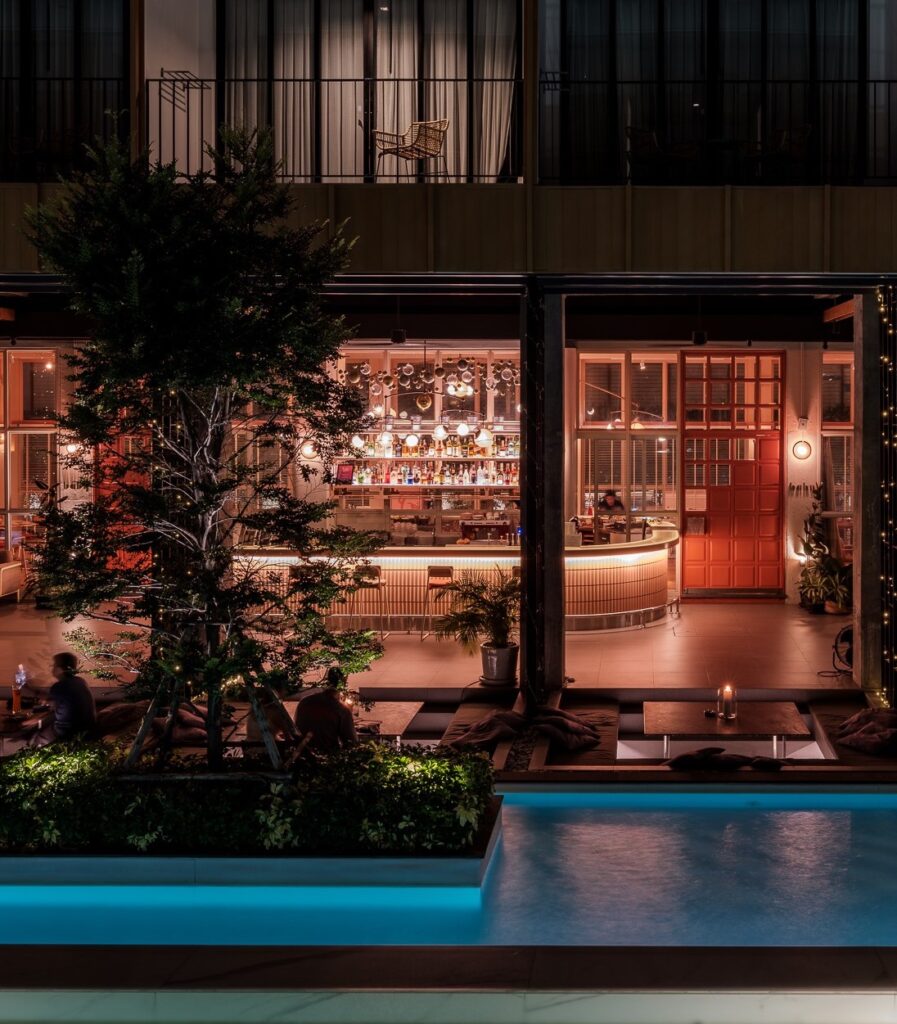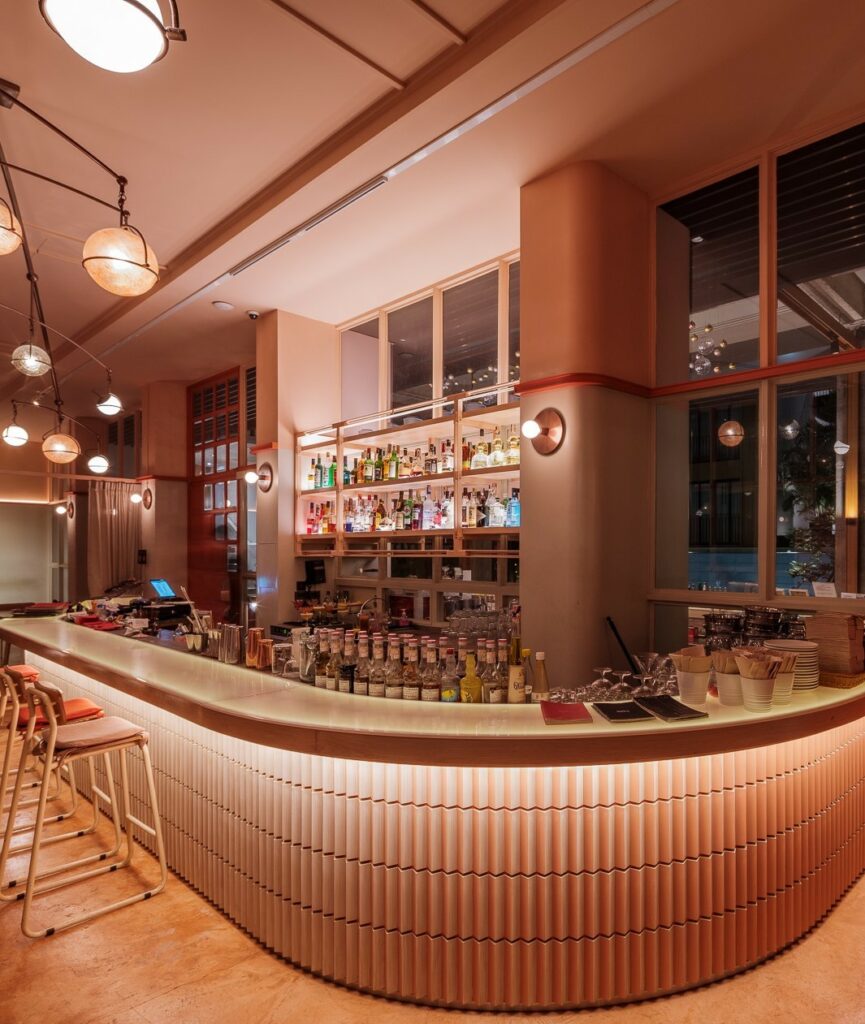 Don't miss Ari's pink-splashed cafe, Baby Bar, for coffee, all-day-breakfast, and brunch items. Then stay for cocktails and Thai slash fusion fare at Baby Boo, the naughtier version of the daytime service of Baby Bar, all of which can be enjoyed by their poolside dining tables.