HK restrictions have eased: get pampered from head to toes at one of these amazing spas
With spring upon us, now is the perfect time to get pampered from head to toes and start the new season feeling fresh. Great news is, spas and salons have reopened their doors and now is a great time to reboot and rejuvenate, be it with an ocean-inspired treatment, a re-energising or relaxing journey or a very glamourous manicure.
The Peninsula Spa
With offering spectacular views of the Victoria Harbour from its 14 treatment rooms, The Peninsula Spa has been channelling the relaxing power of the ocean since 2006. This year, the award-winning spa is taking things to the next level and partnering with organic beauty brand VOYA to create sustainable, ocean-inspired spa experiences using the toning, smoothing, moisturising and stimulating natural properties of wild seaweed from the West Coast of Ireland. If a detoxifying facial is on your radar in order to get glowing skin this spring, then you should look at booking the 90-min Self-Discovery Radiance Facial (HKD 2,300) promising a revived complexion. For a top-to-toe relaxation journey, incorporating a scalp and facial massage, the 90-min Voyager Journey (HKD 1,990) is a must-book experience that will transport you far away from the hustle and bustle of your urban life with a body massage that echoes the movement of the sea.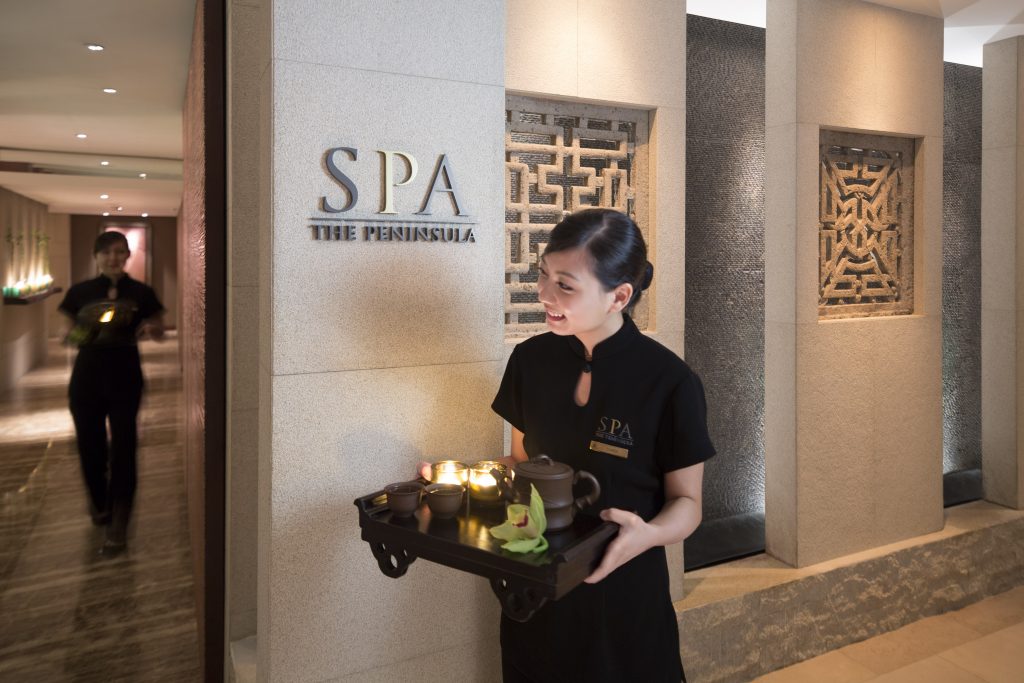 Another award-winning hotel spa that should definitely be on your radar, The Four Seasons Spa invites you to Refuel Your Body (HKD 2,299 for two hours) until April 30, 2021. Between dealing with the COVID-19 fourth wave and social distancing measures, the past three months have left us, Hong Kong residents, with anxiety and fatigue and this re-energizing treatment is just what the doctor ordered. Feel the stress slips away as you enjoy a 90-min rejuvenating massage and see all the negative energies being literally scrubbed away from your body with a 30-min body exfoliation. New season, new you.
The Mandarin Salon
Not as often credited as The Mandarin Spa located on the same floor, The Mandarin Salon should definitely be on your radar this month if you are looking for a glamourous manicure. The only salon in town to offer Christian Louboutin nail services, it introduces a pop-up series of nail experiences available until April 30. After three months without a proper manicure, it is the perfect excuse to go for something bold and glamorous, something very Louboutin indeed. Whether it is a Louboutin Classic nail treatment (HKD 390 for 45 min) inclusive of ultra-pigmented nail polish, a Loubi-Matte service (HKD 600 for 90 min) with hand scrub and mask and application of a red matte nail polish from the Rouge Louboutin Matte Fluid collection, or a Le Rouge experience (HKD 720 for 90 min) including the application of Christian Louboutin Beauty signature colour Rouge Louboutin nail polish and a complimentary eye makeover, that you opt for, one thing for sure is that you will be celebrating the ease of COVID restrictions with a very glamour twist.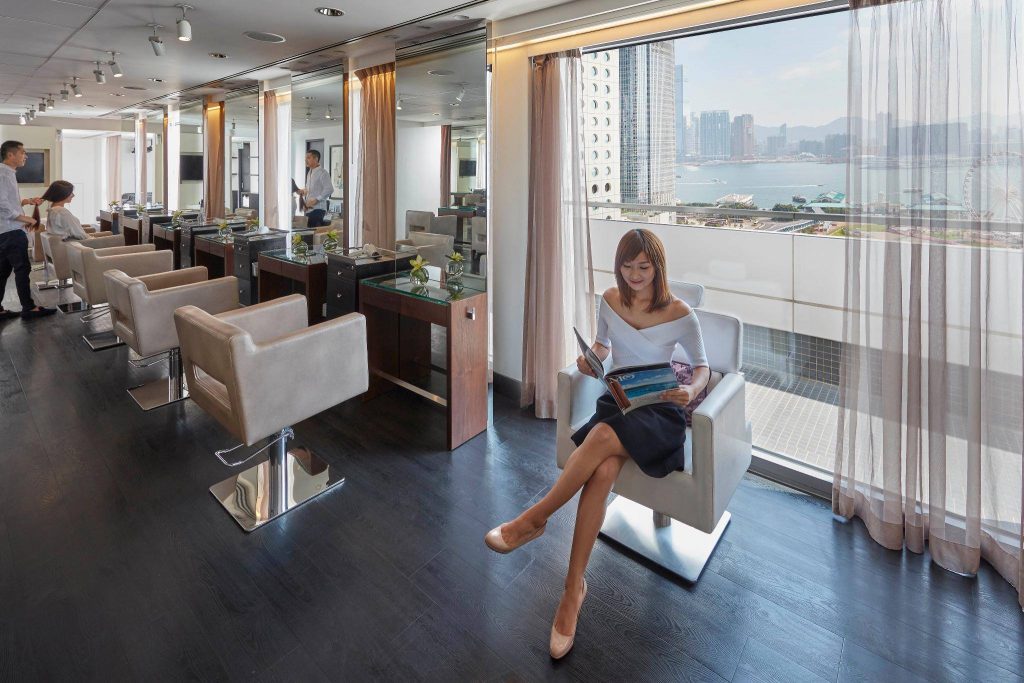 RARE SkinFuel Spa
Opened just a few weeks before salons and spas had to close their doors late November, RARE SkinFuel Spa is the perfect urban spa for a quick touch-up. Located on the third floor of the Landmark Atrium, this spa welcomes you in a soothing pastel atmosphere for signature facials using RARE SkinFuel's range of Australian-made skincare with certified organic and native Aussie ingredients. For the perfect pick-me-up when you are on the go, look no further that the RARE Express Facial (HKD 650 for 30 min) but also make sure to have the RARE Signature Facial (HKD 1,260 for 1h) on your radar for an 8-step RARE SkinFuel indulgence that will cleanse, detoxify, restore and illuminate your skin.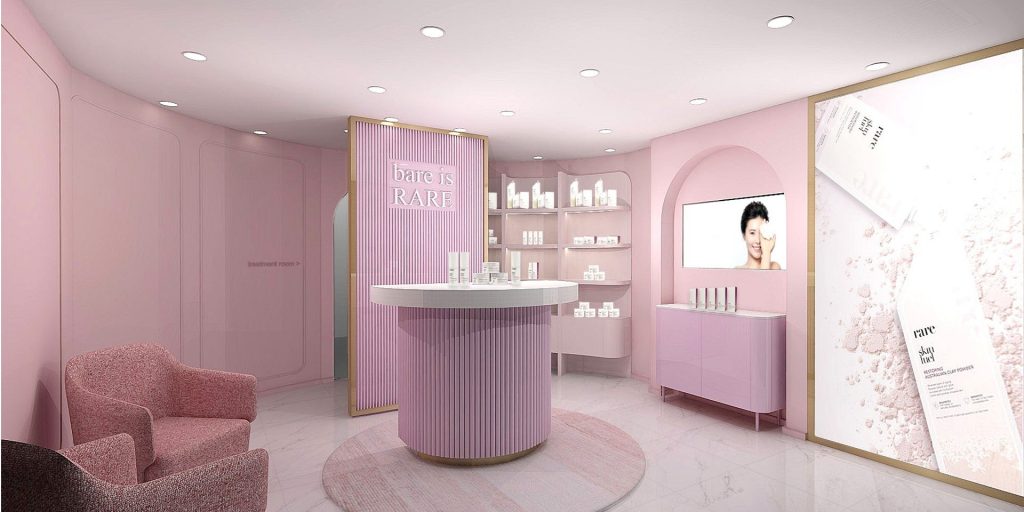 elu.spa
A urban spa with a focus on soothing treatments to eliminate stress, elu.spa is just the place if you are looking at radiating positive energy to start the new season. Is coffee your energy booster of choice? If so, you will love the Coffee & Massage Package (HKD 1,480 for 90 min) inclusive of a detoxifying coconut oil and coffee body scrub, a hot stone massage and a cup of coffee. Just the kick you need to waive goodbye to winter. And, if after months without visiting a spa, all you can dream of is a very indulgent moment just for yourself, then why don't you book the Signature Indulgence package (HKD 1,650 for 120 min)? A hero treatment starting with a consultation to find the aromatherapy oil most fitted to your emotional and physical needs, this package includes a 60-min body massage and a 60-min gemstone facial that take rejuvenation to the next level.