If what you're after in vacation are waves and wholesomeness, nothing sounds better than the Mediterranean holiday on one of the most mesmerising Cyclades islands out in the Aegean Sea, Santorini.
But instead of staying at its capital of Fira which is a hub for nightlife fun, shopping and restaurants, switch things up and opt for the quieter town of Oia set on the northwestern side of the island for serenity and sunsets – the town is best known as the best sunset spot.
Apart from the afterglow hour, Oia is also celebrated for uniquely designed architectures built along (and in) the caldera cliff, for example, cave houses, Santorinian captains' houses, bright blue-domed churches and deluxe hotels.
Here we've curated a list of lavish hotels with wow-worthy designs, hospitality and caldera views because it's not a complete Santorini trip without a luxurious stay.
Restored from 300-year-old caves on a side of the cliff, Perivolas Hotel and its luxury villas and suites are designed to bring homey feels and a sense of intimacy to the guests. That results in a whitewashed space and furniture contrasted by pops of colours from decors like pillows, blankets and rugs. Carved into the ancient caves, each room boasts a different size and design with cave curves that answer its original space. The suites also come with either indoor caved swimming pools or indoor-outdoor pools that allow the swimmer in your family to enjoy both spaces all at once.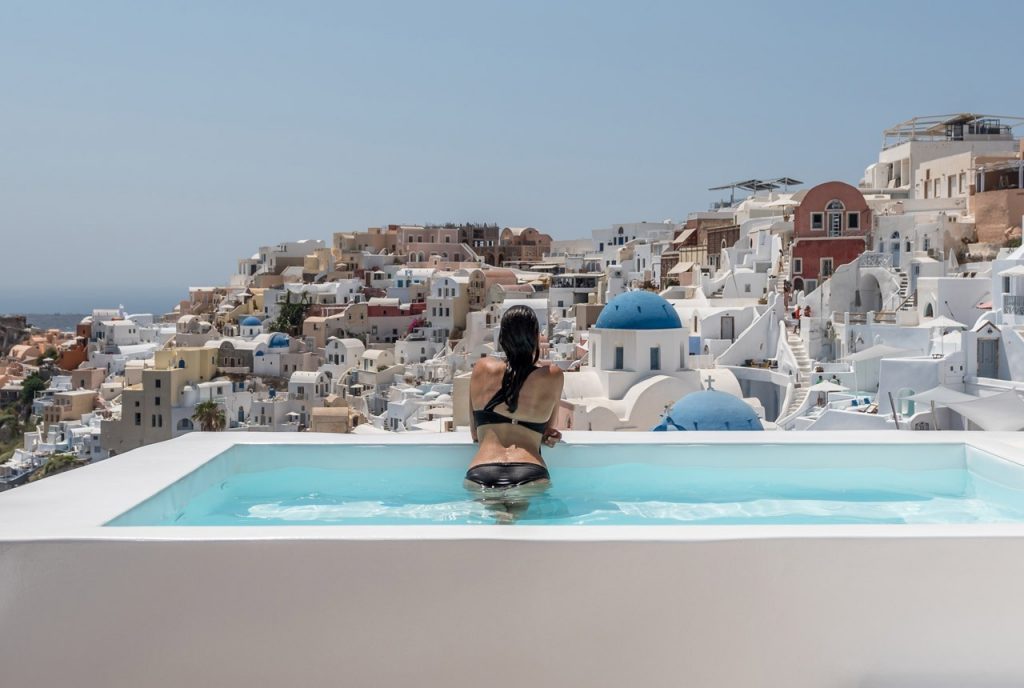 For something that will cater to everyone's taste and preference, the two hotels by Art Maisons, Aspaki Exclusive Hotel and Oia Castle Luxury Suites offer something for everyone in your family. Whether you're looking for the perfect honeymoon haunt, a soul-searching retreat or a chic cave pool villa for your family, these two venues have everything you're after. Another perk of staying here is that other than the mesmerising seascape, guests will also get to appreciate Oia's urban landscape from your balcony, making your Santorini trip complete with the iconic white-and-blue vista.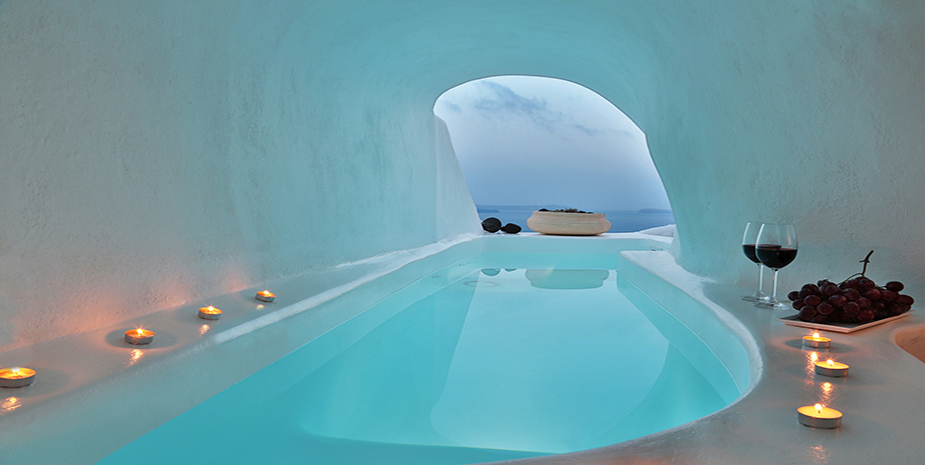 Cave home turned cave hotel, Lava Caves with its one and only suite offers ultimate privacy and luxury for intimate time with your loved ones. The indoor-outdoor jacuzzi that blends in with the blue sky and azure sea is also the showstopper here.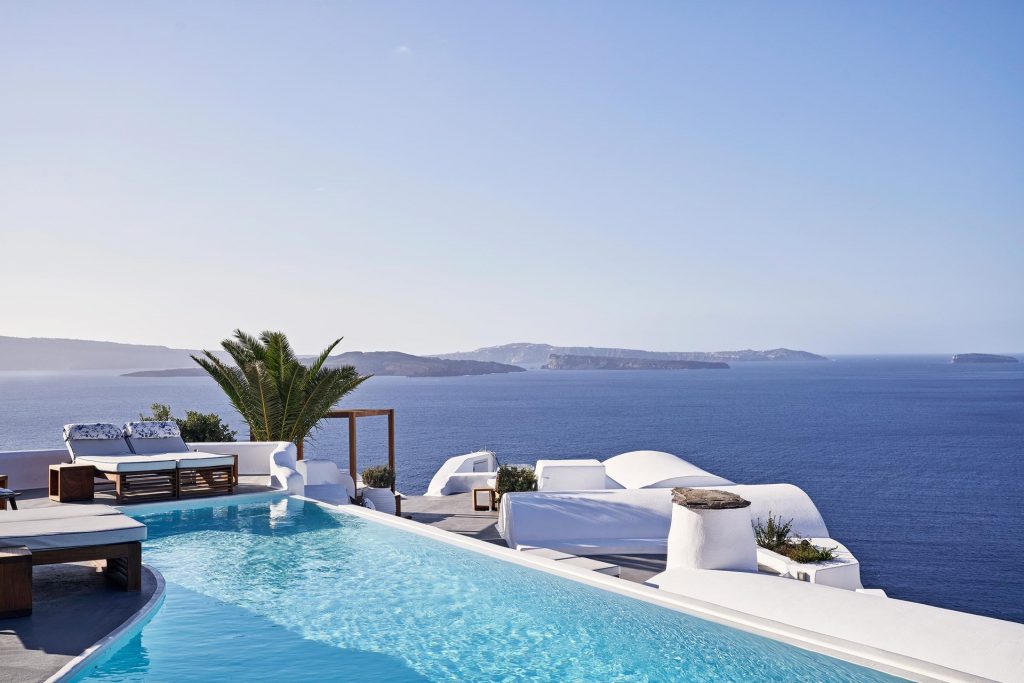 If Oia is the best in Santorini for sunsets, then Katikies Santorini is the best spot to be in Oia for sundown hours thanks to its 360-degree-caldera-view patios. Their luxury amenities featuring indoor/outdoor jetted tubs and infinity pools are also a plus apart from the captivating seascape.