Ever since we dined at Chef Pom Chinese Cuisine By Todd in Bangkok, we've been craving for their Shrimp Shumai, Barbecued Pork Rice Noodle Rolls and juice-dripping Xiao Long Bao.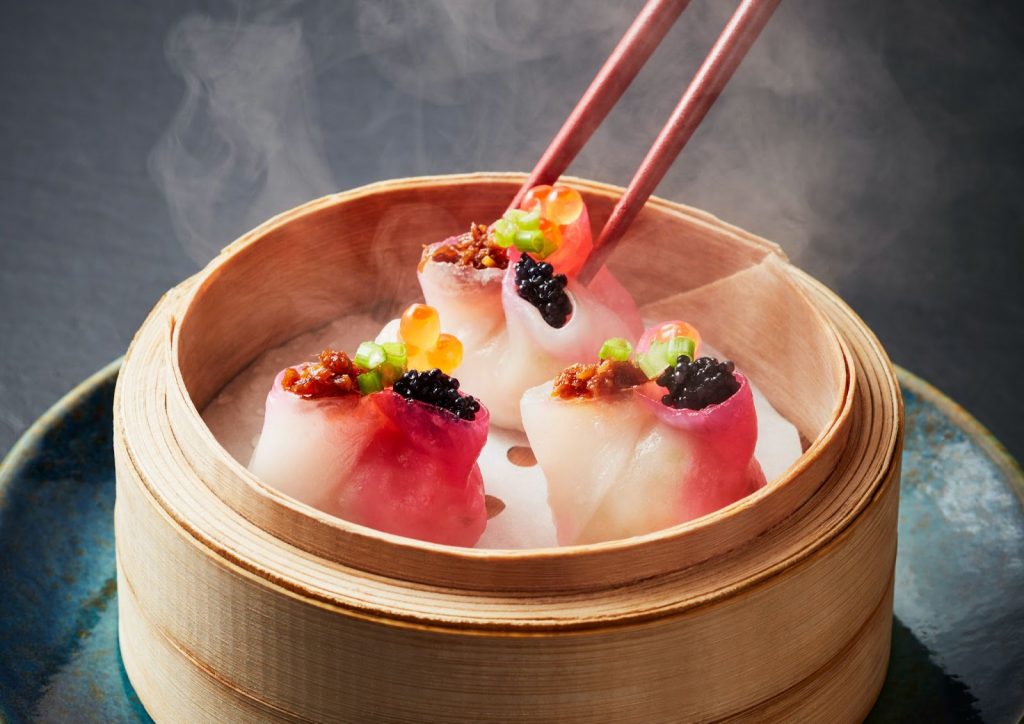 Naturally, a collaboration between heavyweights like Chef Thanarak "Pom" Chuto (Thailand's celebrated Chinese fare master) and Piti "Todd" Bhirombhakdi (the mastermind behind Boon Rawd Brewery and the 2-Michelin-starred R-Haan) is bound to have high expectations. They certainly deliver.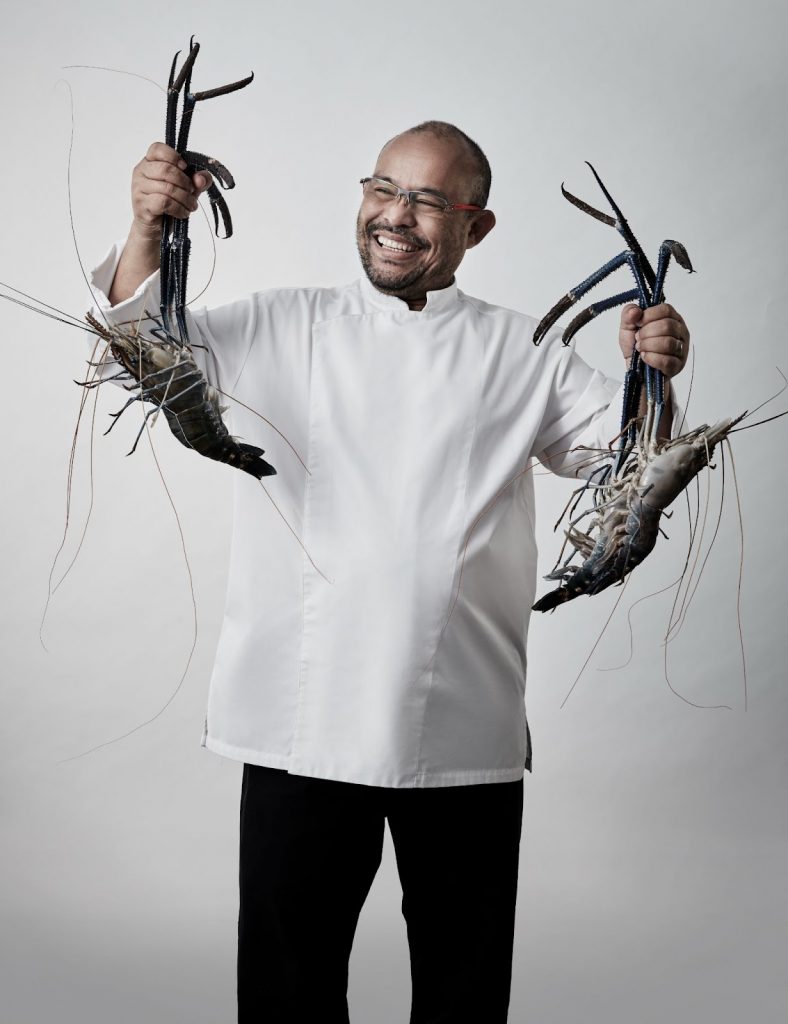 Featuring a medley of Cantonese, Sichuan, Shanghai and Hong Kong dishes, the menu here celebrates the diversity of Chinese cuisine, which makes it the place to visit to get a taste of China, in Bangkok. The menu is also driven by seasonal ingredients that are imported from China and Hong Kong, ensuring authenticity in every bite.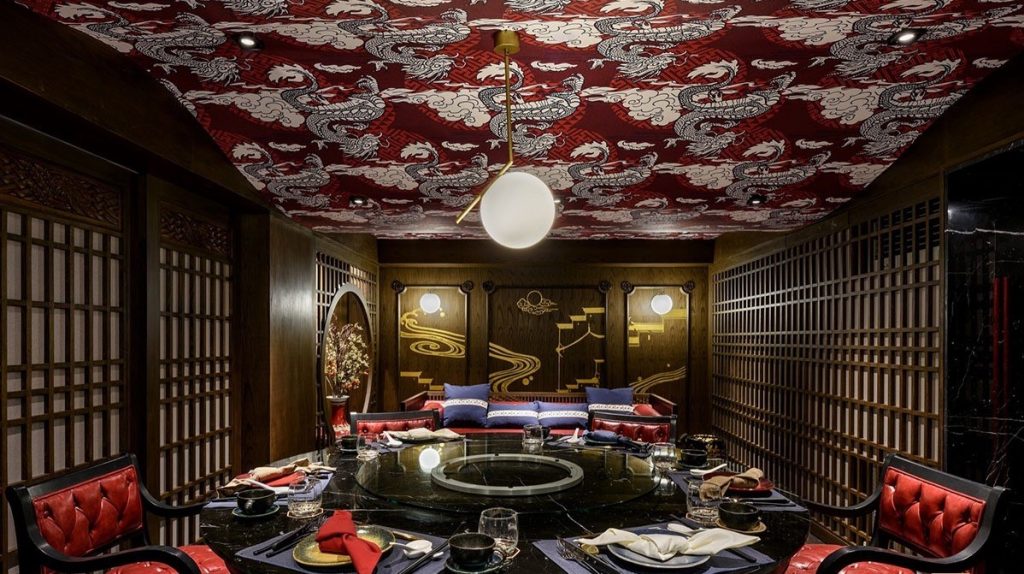 Bedecked with red, brown and blue elements throughout, the dining room exudes opulence while also managing to offer tranquillity.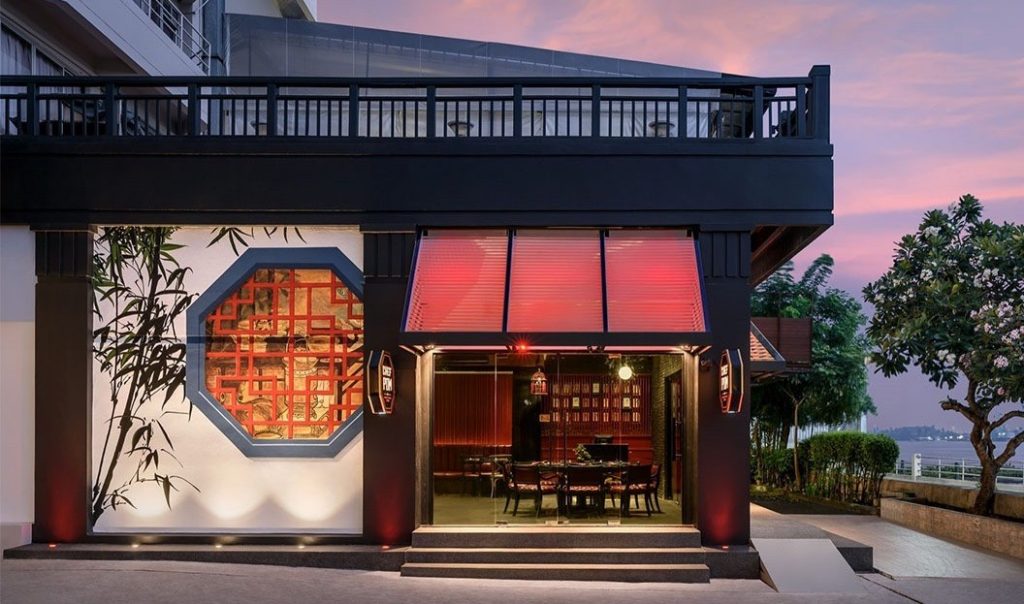 The venue is open for lunch and dinner. If you want a good deal to elevate your weekly lunch, we recommend going for their "My Generous Boss" set menu. We went in to check it out recently and it was beyond our expectations. Here's a recap of the stellar meal we had there.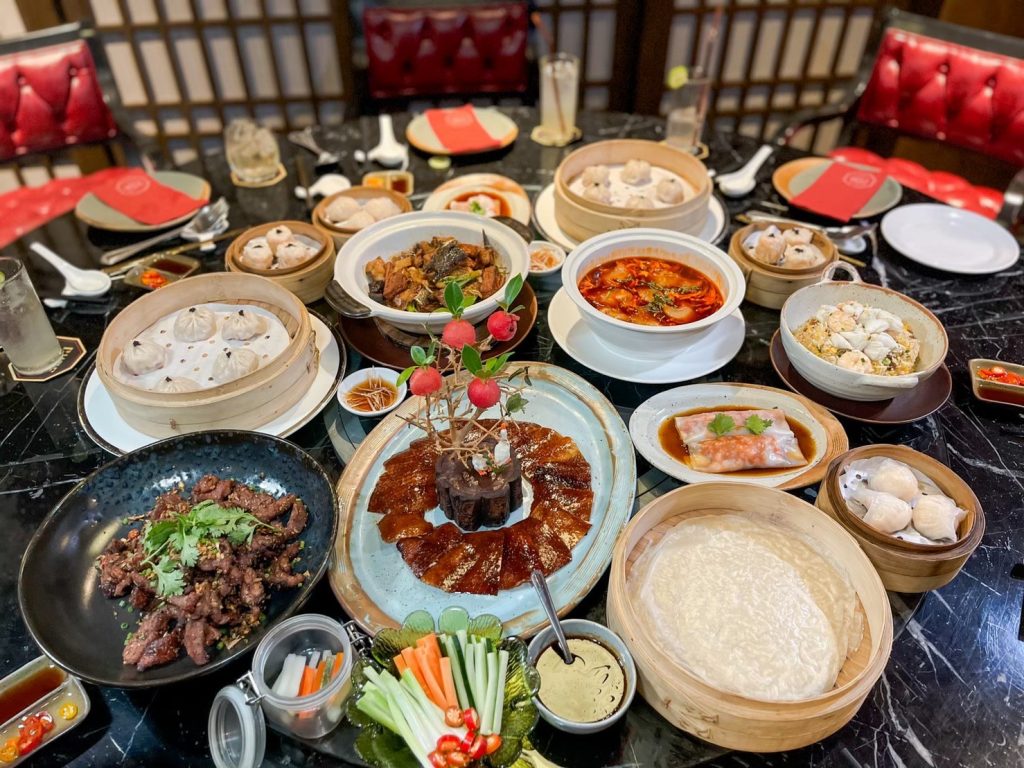 For Chef Pom, truth in advertising is important and that's why you'll find the "My Generous Boss" set menu to be genuinely generous, with its impressive list of dishes for just THB 3,531++, perfect for a group of 3-4.
The menu is comprised of 14 items:
2 sets of Xiao Long Bao, Har Gow, Shrimp Shumai and BBQ Pork Noodle Rolls (8 baskets in total)
Sichuan Shark's Fin Soup or Double Boiled Bamboo Fungus Soup with Ham
Peking Duck
Stir-fried Peking Duck with Chilli Salt
Grouper (steamed, stir-fried or clay pot-baked)
Yangzhou Fried Rice or Singaporean Wok-fried Noodles
Taro Dumplings in Coconut Milk or Fried Jujube Fruit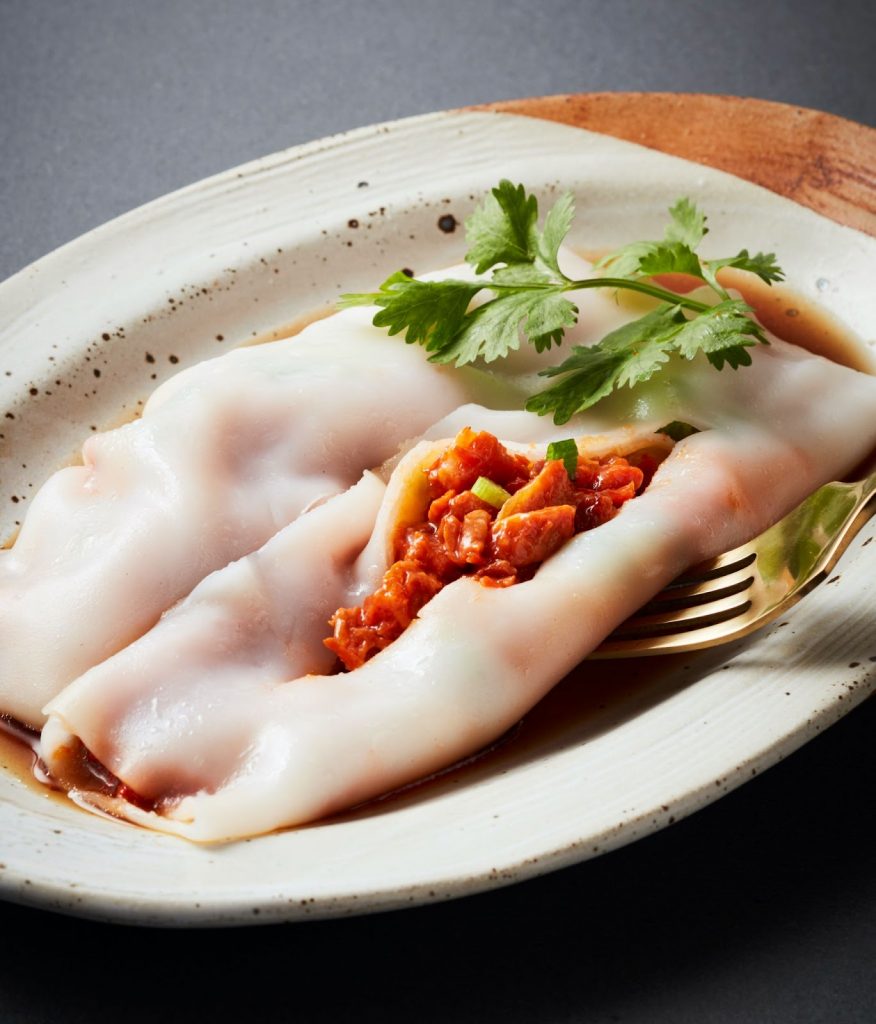 We first feasted on 8 scrumptious baskets of delicate Dim Sum, which were a high note of the meal and got us excited for what was about to come next.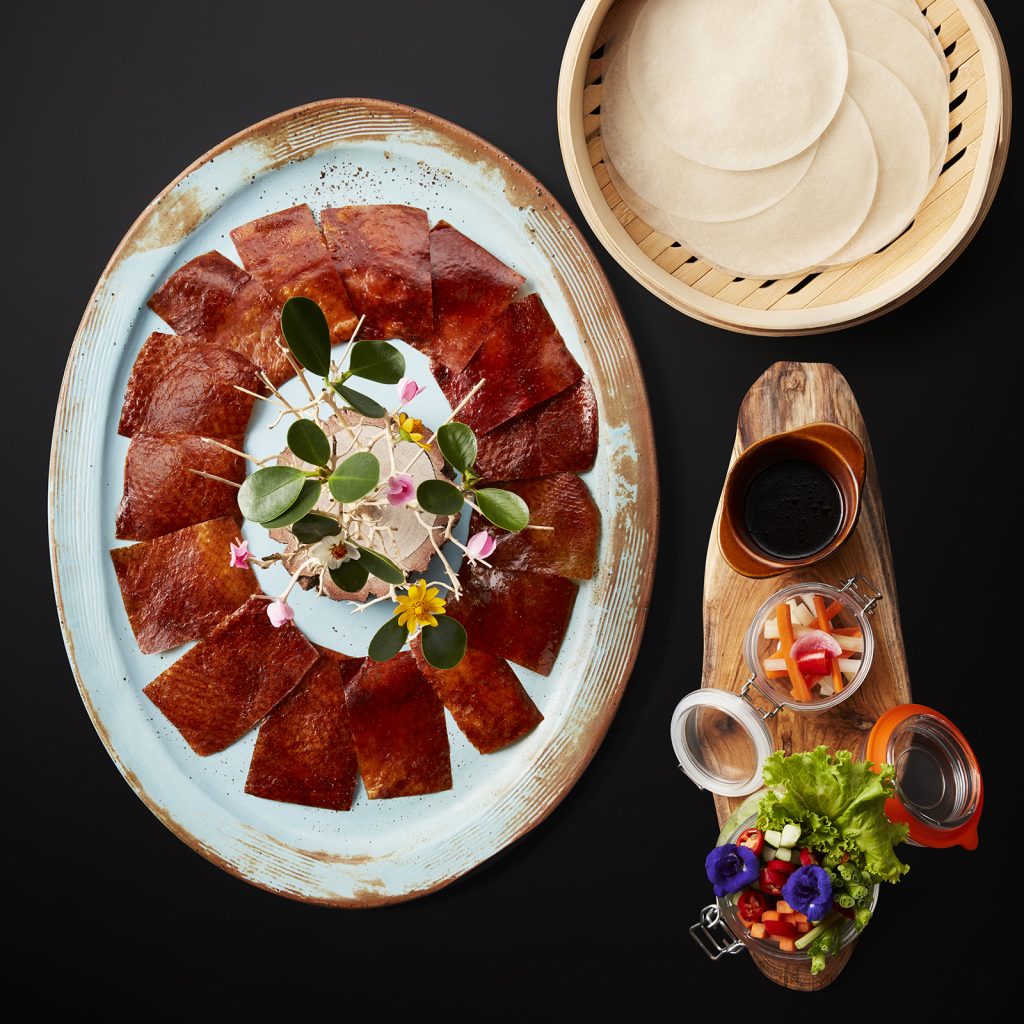 The Sichuan Shark's Fin Soup was then served, followed by beautifully sliced peking duck skins accompanied by zesty condiments.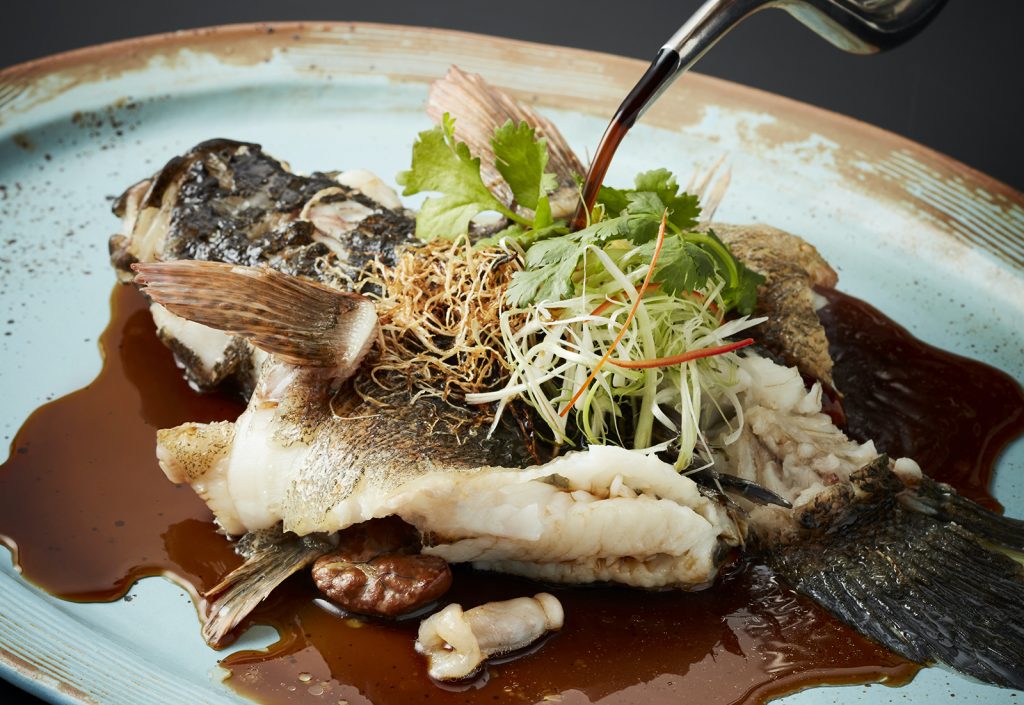 We were then asked how we preferred the grouper cooked. Steamed grouper seemed the most sensible option, as it would keep the fish firm, while also being easy to break apart. The Yangzhou Fried Rice that was served later on was perfect for mopping up the succulent sauce of the grouper dish and it was also a perfect accompaniment to the spicy-salty Stir-fried Peking Duck.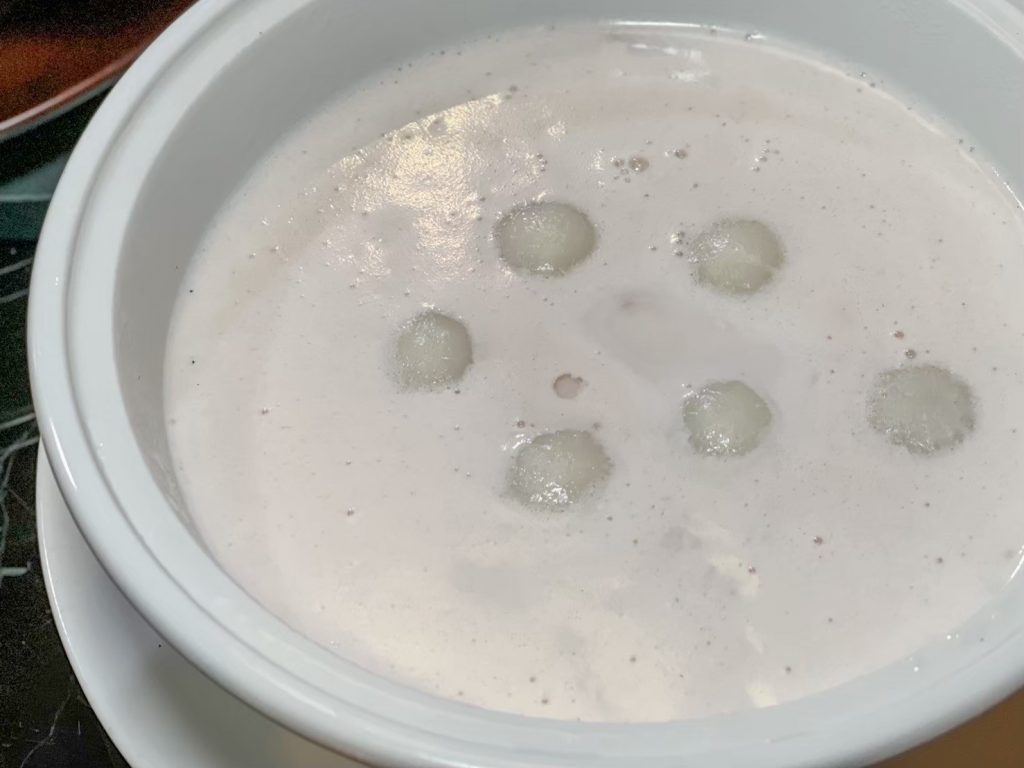 Our dessert was luscious Taro Dumplings. They were delightfully creamy and simply melted in the mouth. If you love Bua Loy (Thai glutinous rice ball dessert), this is similar but offered ten times the creaminess from the taro.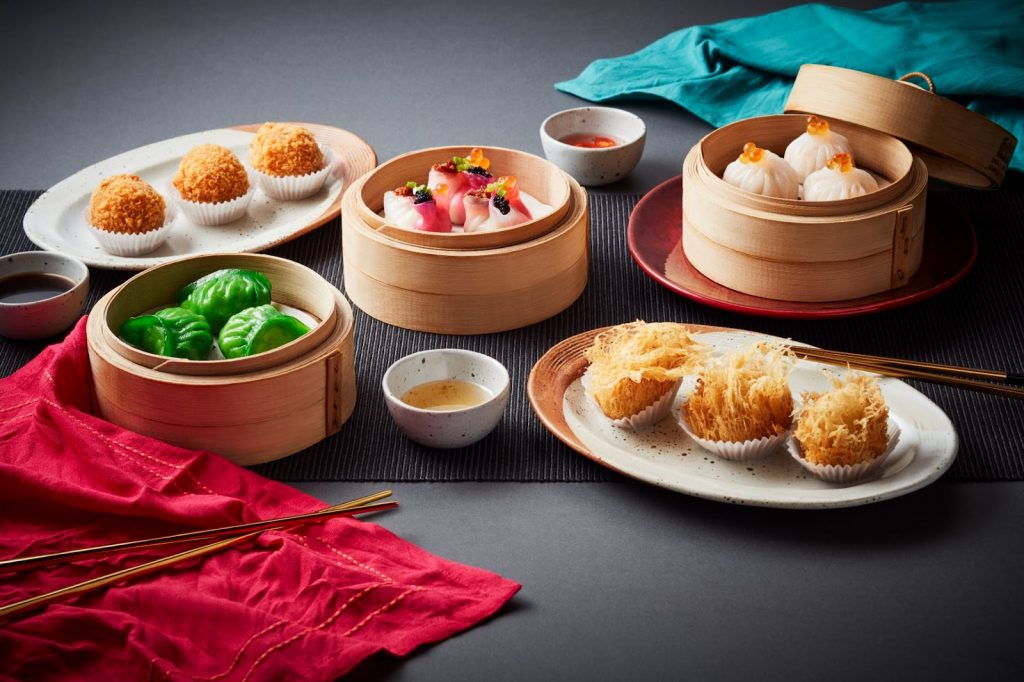 The lunch menu is available Mon-Fri from 11 am-4 pm. More of a Chinese-for-dinner diner? Their a la carte and dim sum menu has you covered for all your Chinese food needs.
For more information about the restaurant, click here https://www.chefpom.com/main/