Last November, the luxury branding expert Rachel Carrasco and oenophile Nicola Lee took advantage of the Singapore-Germany Vaccinated Travel Lane (VTL) for a five-day quarantine-free trip to the Black Forest region.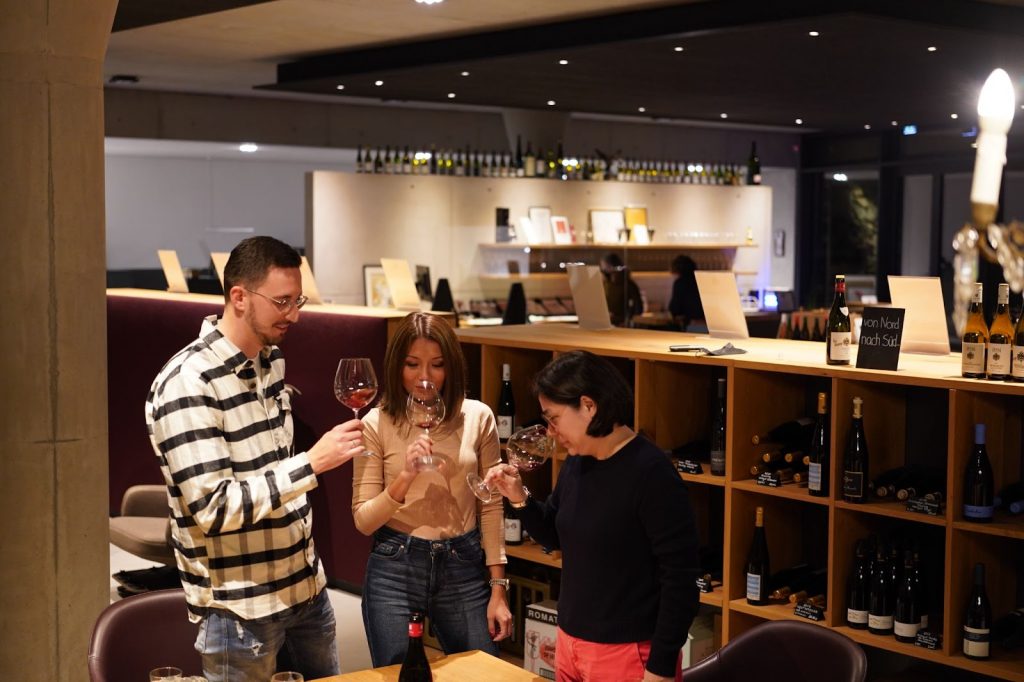 As the home to Michelin-starred restaurants and stellar wineries, it's no wonder our #FoodieBFFs chose the destination for their first holiday.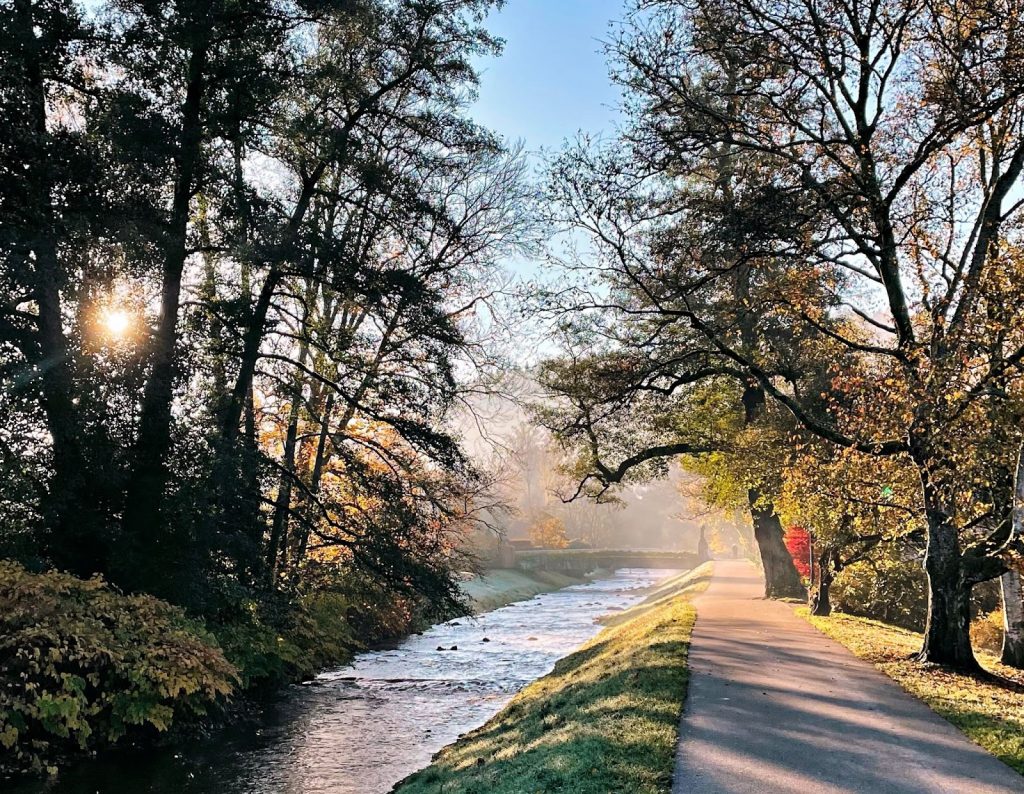 To explore the gastronomical haven that spans over 6,000 sq km, the duo picked the historic spa town of Baden-Baden as their base. Below, they share their top recommendations for a taste of the Black Forest.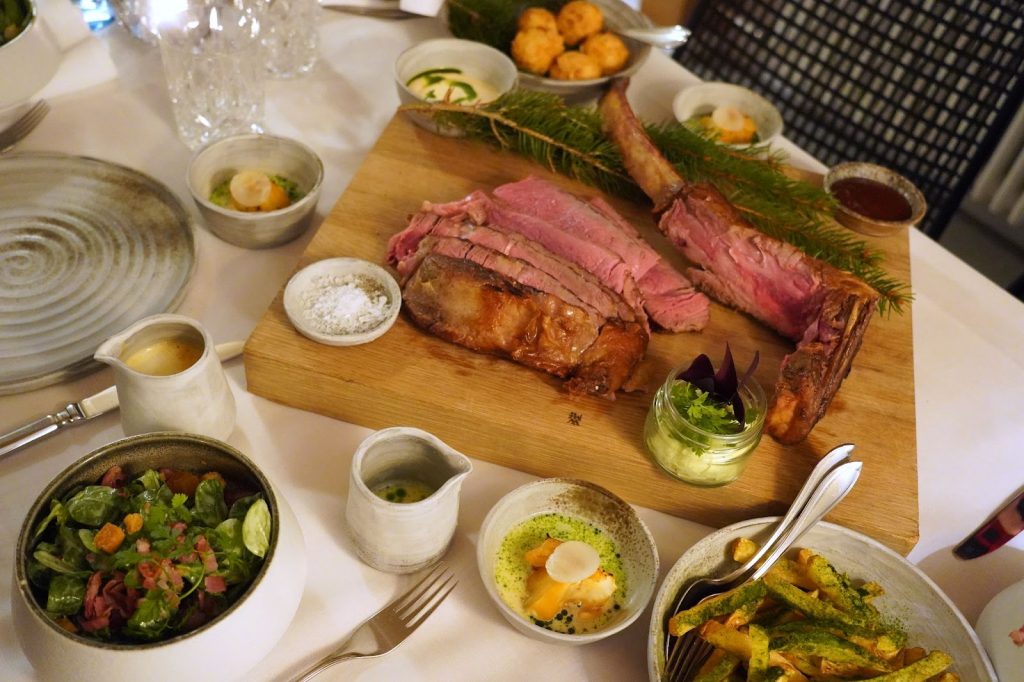 Ponyhof Stammhaus
Mattenhofweg 6, 77723 Gengenbach
Located above the village of Gengenbach, this charming restaurant is run by the Wussler family. Ponyhof Stammahaus (which means "pony farm") offers an inventive take on German tavern cuisine reimagined by a close-knit father-and-sons team – Alois, Tobias, and Marco.
RACHEL: Nic, I can't believe this was our first trip together!
NICOLA: I get to cross the Black Forest off my bucket list, you get to indulge in your fairytale fantasies. Win-win.
RACHEL: The drive to Ponyhof was magical. I loved the medieval houses we saw in the Gengenbach town square. I felt like I was in a children's storybook.
NICOLA: The food has a similar heartwarming charm. I was in love with the first course – Sourdough Beer Bread x Potato x Herbs, which was made from leftover sourdough. It was perfect with the crisp Gruner Veltliner served by Austrian winemaker F.X Pichler.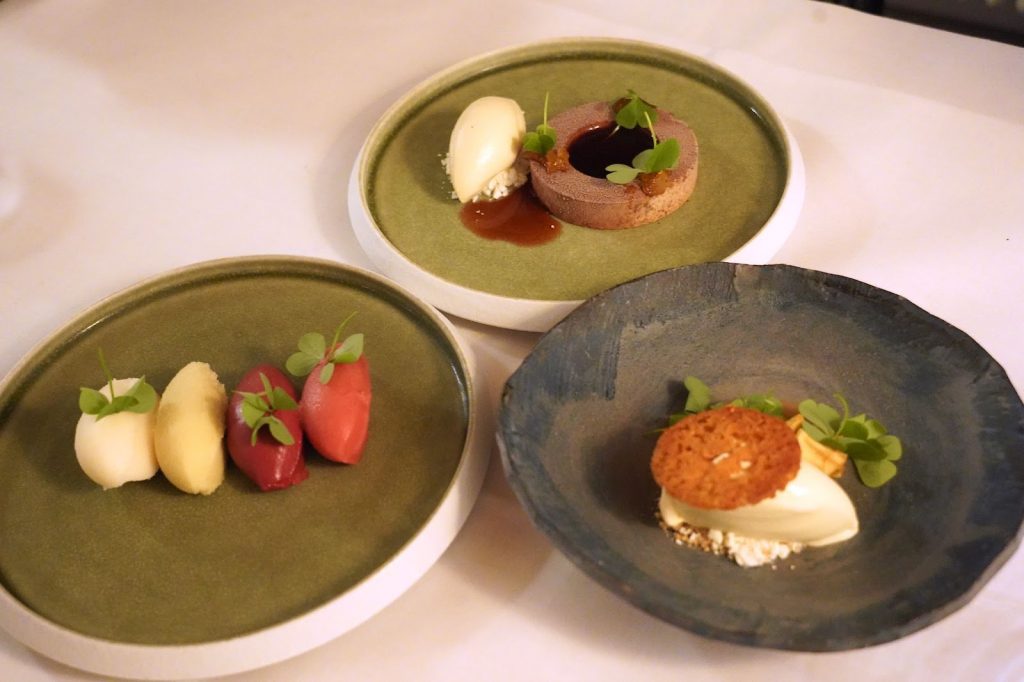 RACHEL: I rarely eat German food as you can't really find many in Asia. I was pleased to find that the cuisine has a level of finesse that I wasn't expecting. Their Fermentierte Pommes (Fermented Fries) were the best I've ever had. And you know I hardly eat fries too.
NICOLA: Major delish. The fermentation process added such a unique depth to the flavour. Very well-seasoned and so, so crispy. We finished it all. The Almond x Potato Balls (croquettes) were a highlight for me as well – it was perfect comfort food.
RACHEL: I really enjoyed the Turbot with Saffron. I have a weakness for creamy textures and the saffron sauce was absolutely beautiful. The dad, Alois, is also a butcher and it really shows in their meat dishes. The tomahawk steak was cooked perfectly medium. I'm definitely ordering the deli items on my next visit!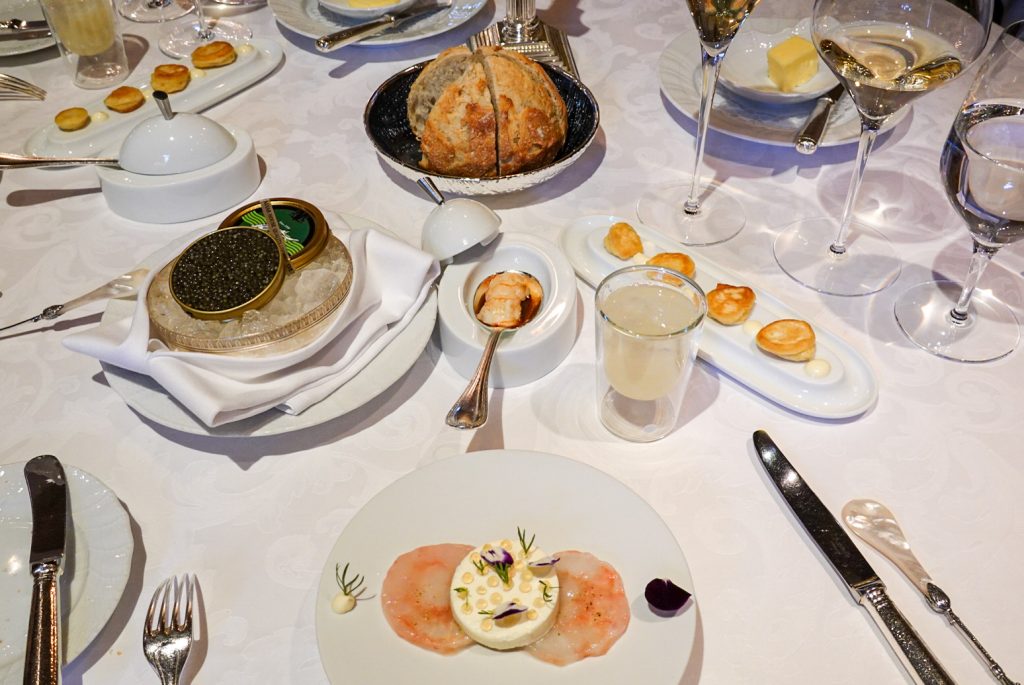 Restaurant Bareiss
Hermine-Bareiss-Weg 1, 72270 Baiersbronn
Established in 1947, Hotel Bareiss is a luxury resort in the heart of the Black Forest. Helmed by Chef Claus-Peter Lumpp, the three-Michelin-starred flagship restaurant serves elegant Black Forest cuisine and its fine-dining flair will captivate most serious gourmands.
RACHEL: This place had your name written all over it. Ornate floral displays, plush drapes and majestic chandeliers. Old-world grandeur at its finest.
NICOLA: (laughs) You are right. The experience was truly magical – I highly recommend visiting in the day to enjoy the sweeping vista of the surrounding valleys or stay for a night or two. We were also absolutely pampered by the wonderful service team. Not that I expected anything less from an establishment that has held its three stars since 2007.
RACHEL: I had my first shot of Beluga vodka here.
NICOLA: Oh yes, with our Ossietra Imperial caviar. Very fun and potent. How did you find it?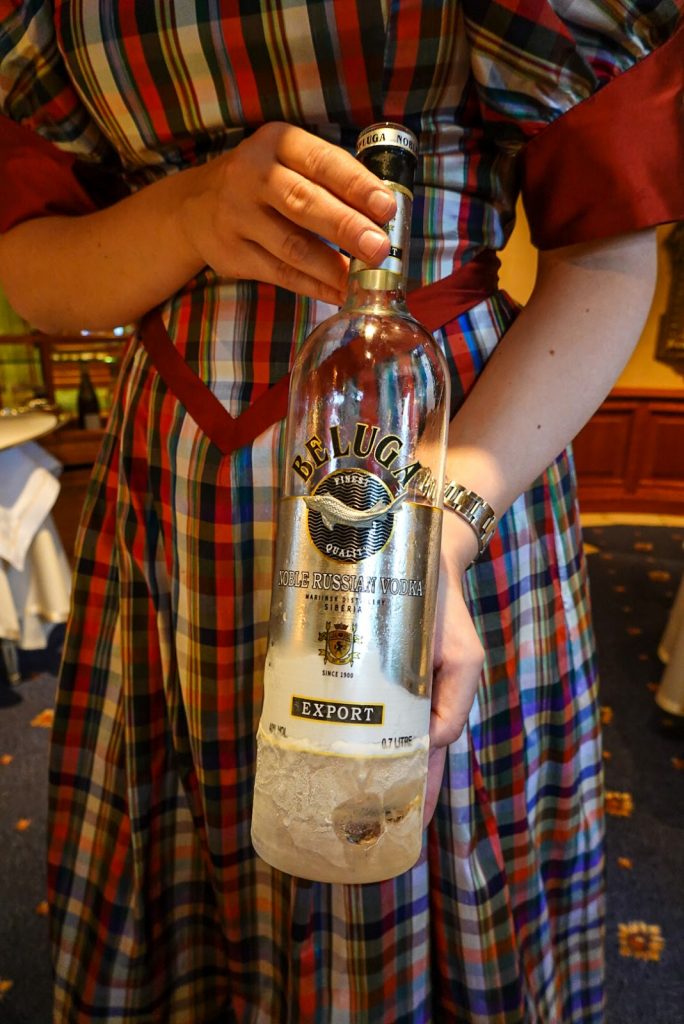 RACHEL: I loved it! You know I love my shots! It was perfectly chilled and very strong. It woke me up for the meal (and day) ahead. (laughs)
NICOLA: It was a much-needed warm-up, given the ambitious concept of the a la carte menu. Every item, from starters to mains, is served in three interpretations – a testament to Chef Lumpp's ingenuity. We were lucky enough to visit at the start of white truffle season and went for the turbot and white alba truffle that was highly recommended by the maître d'. Did you have a favourite?
RACHEL: I liked the Breton Turbot with White Truffle Poeled on Mashed Potatoes and Leek Pods interpretation. Simple to the eye, yet it was like a medley of savoury flavours in the mouth. Nic picked a great wine (Peter Jakob Kühn, Riesling Troken 2015) to pair with the dishes – how could you not have a glass of Riesling in the Black Forest? It was elegant and fine with aromas of white flowers and yes, perfect for lunch.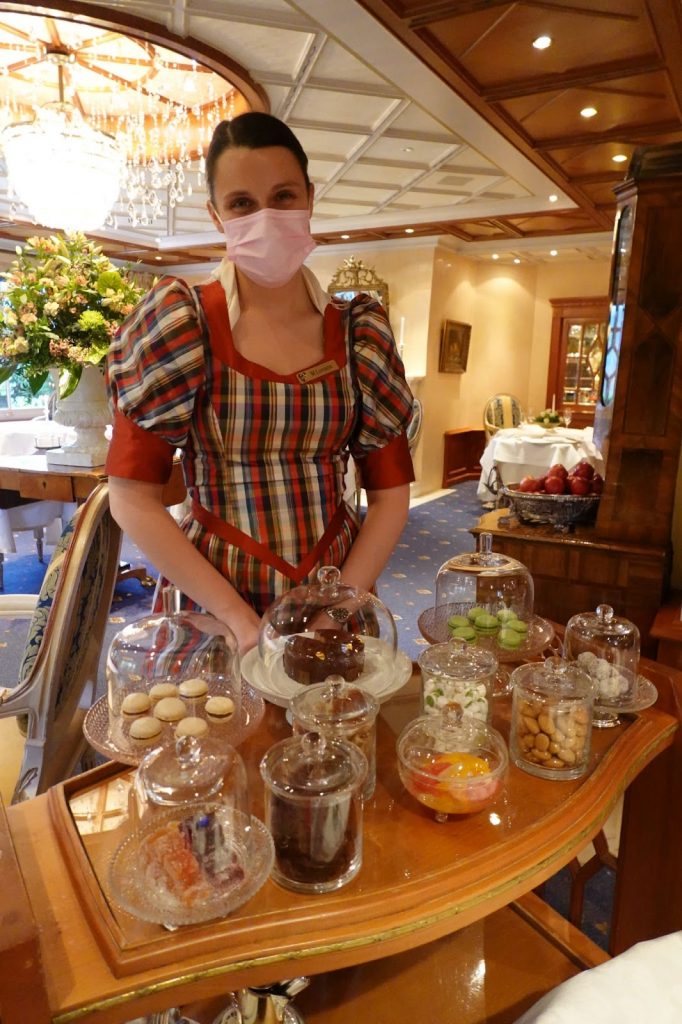 NICOLA: I wonder how we had space for dessert, which thankfully we did! Pastry Chef Stefan Leitner's mignardises trolley was incredible. Not since my dinner at Epicure at the Hotel Bristol have I enjoyed such an indulgent array of sweets.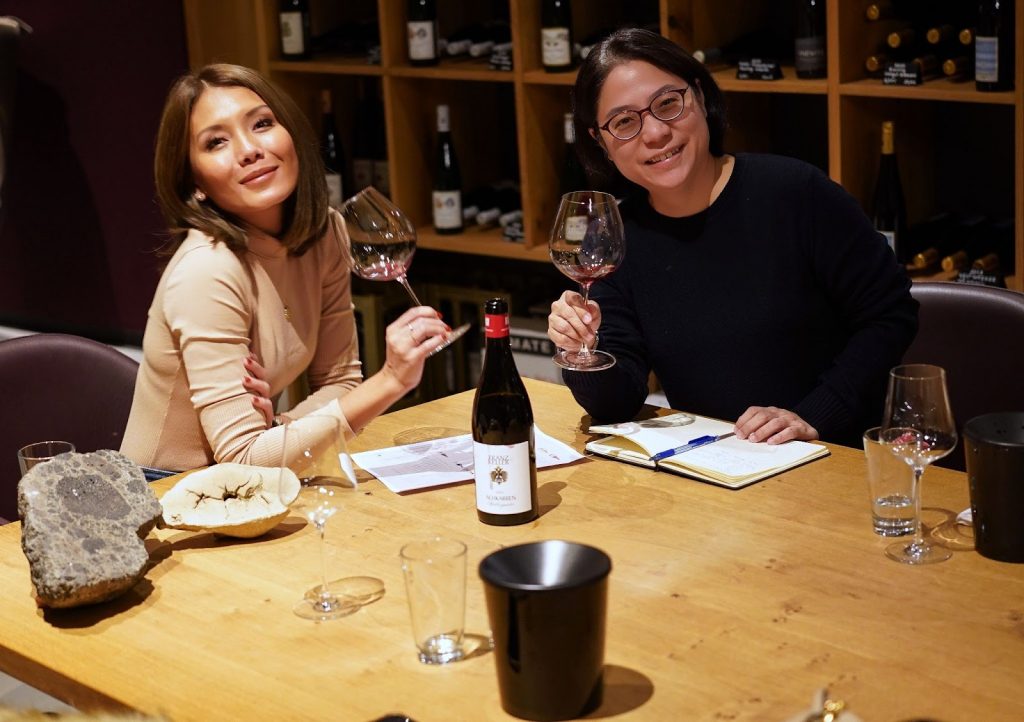 Franz Keller
Badbergstraße 44, 79235 Vogtsburg im Kaiserstuhl
With a sleek concrete and glass architecture, the Franz Keller winery blends in harmoniously with the terraced vineyards on the Kaiserstuhl. This 30-hectare family estate is renowned for its Spätburgunder (the local term for the Pinot Noir) and Grauburgunder (Pinot Gris).
RACHEL: Again, I've never really had German wines before. I was happy to follow your lead here. It was fun watching you do your thing… taking notes and stuff!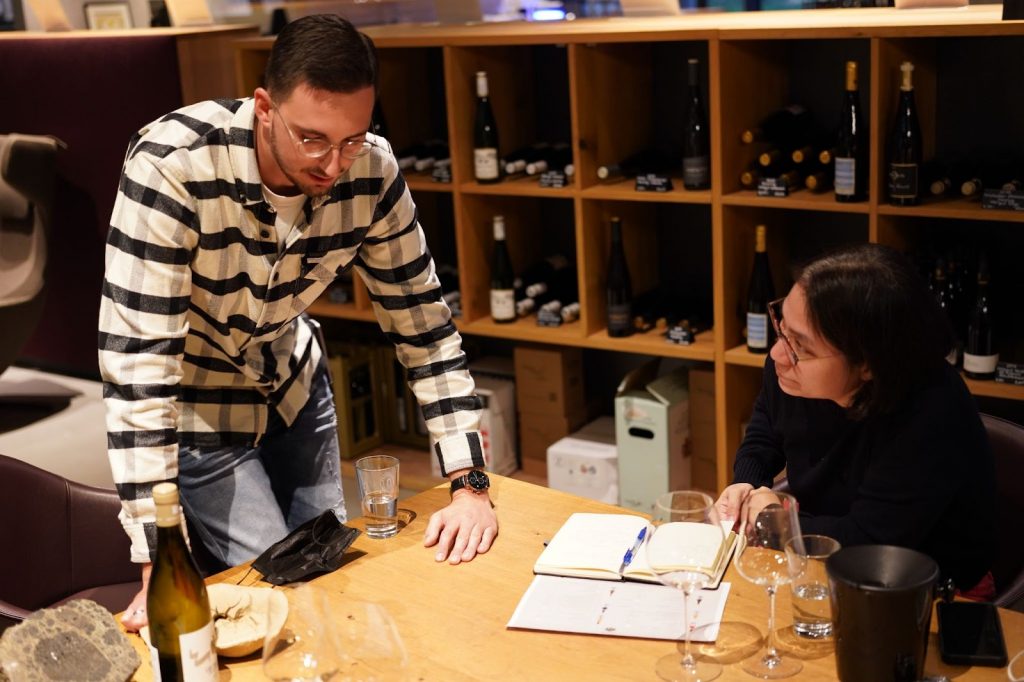 NICOLA: Export Manager, Yannik Hobler, was very helpful. He illustrated the German classification system to us and highlighted the VDP Grosse Lage (GG) would be equivalent to a Grand Cru. One can't go wrong with this little tip! Just remember GG.
RACHEL: The technicalities went over my head, but I remember enjoying their Chardonnays as they had an earthiness and complexity that appealed to me. The Pinot Gris had a distinct minerality that I liked too. Just how I prefer my whites and bubbles.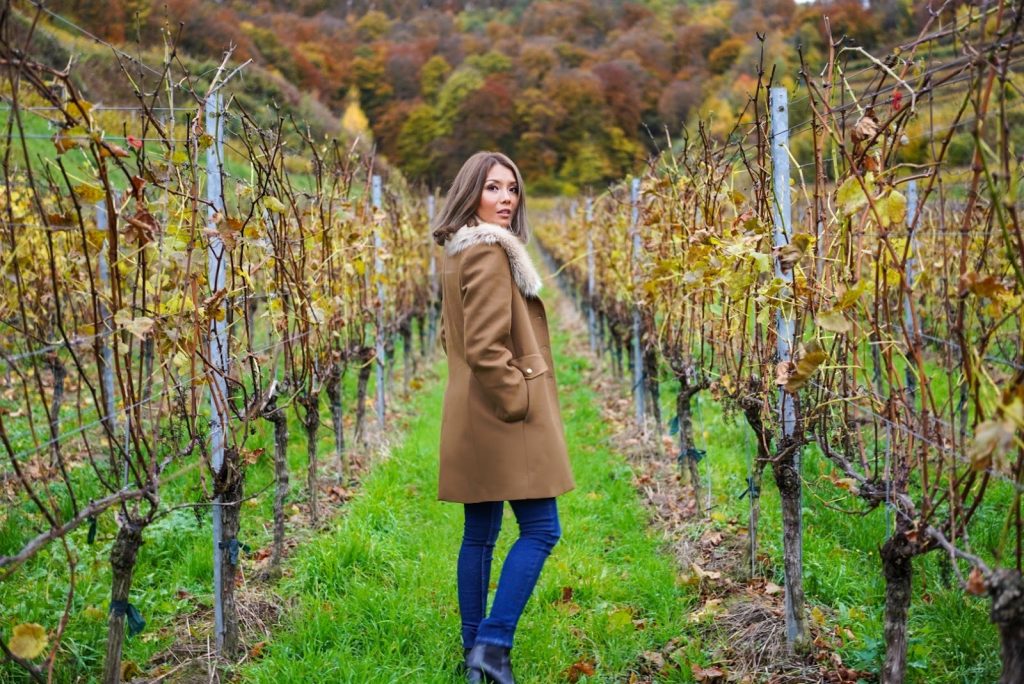 NICOLA: Even though Germany is known for producing amazing Rieslings, this winery focuses on Pinot Gris. It was a real treat to be tasting so much Pinot Gris here. The Oberbergener Pulverblick 2019 was very good. Great acidity, balance and a long elegant finish. I was thrilled to find out that Franz Keller has a Singapore importer!
RACHEL: I think their wines are great for Singapore. It's so refreshing yet crisp and elegant – they will pair well with our spicy food.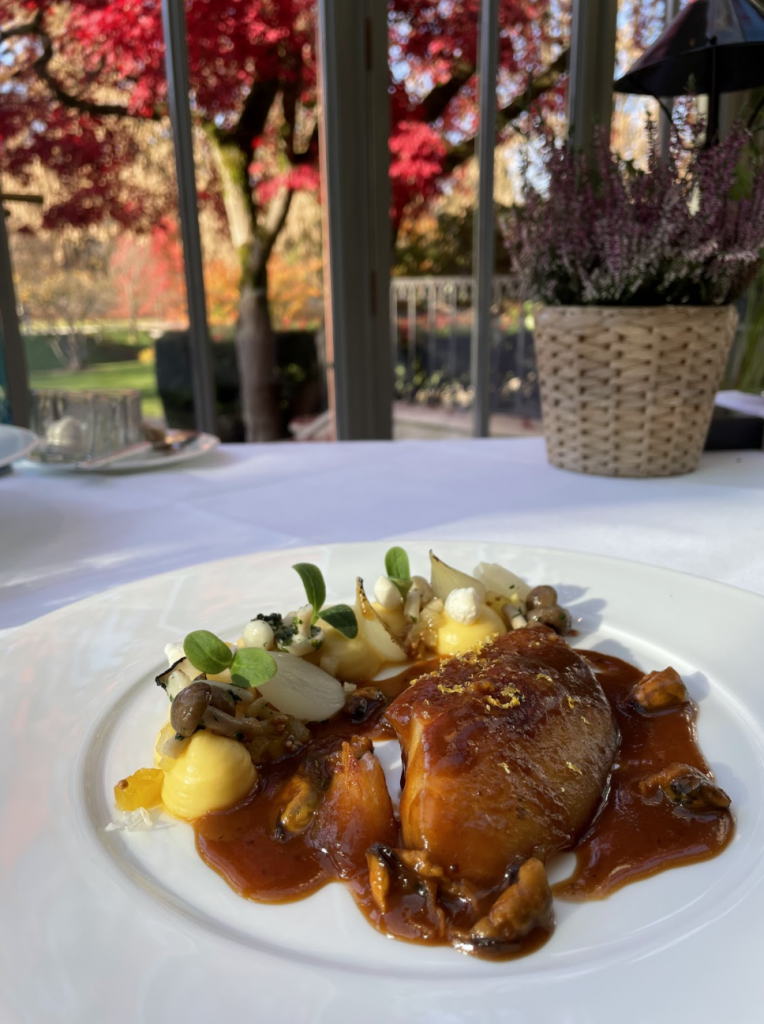 Restaurant Wintergarten
Schillerstraße 4/6, 76530 Baden-Baden
Set in the breathtaking garden of the grand Brenners Hotel, Wintergarten excels at showcasing the finest local ingredients through refined creations and modern twists perfected by Chef Alexander Mayer.
RACHEL: This was the place that made me go "Okay, now I'm in Europe". The restaurant is sitting in a conservatory surrounded by lush greenery. Absolutely beautiful in daylight.
NICOLA: It was postcard perfection. The trees were dressed in breathtaking autumnal shades. We picked the best time to visit the Black Forest!
RACHEL: When it was time to order, I wanted something lighter after all our lavish meals. I ordered the Silver Hill Breast of Duck with Robert sauce (a French brown mustard sauce).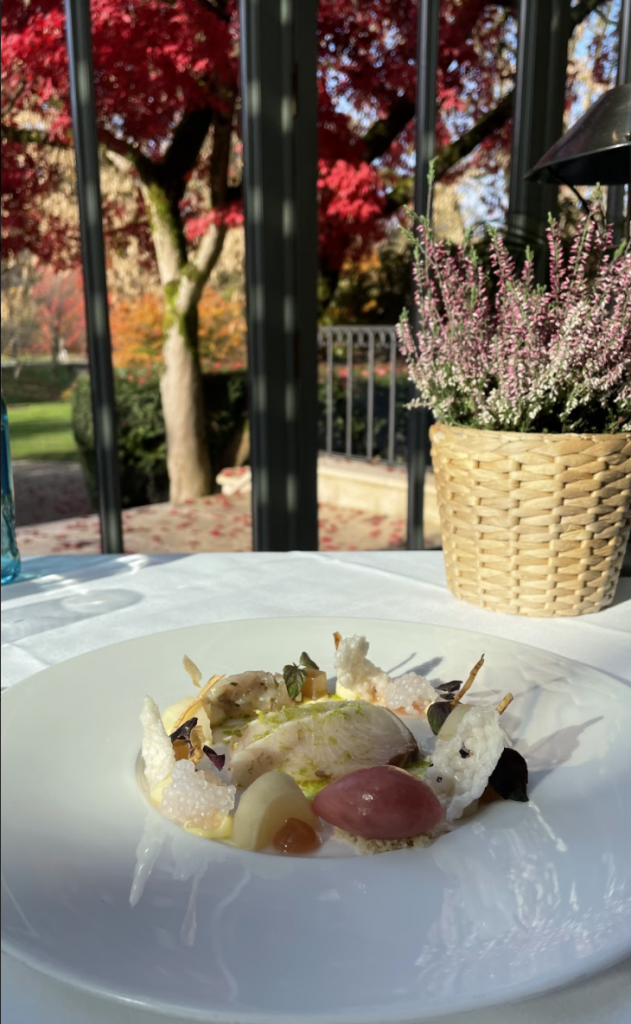 NICOLA: That's unexpected. You hardly eat game meat. I was on the same page about picking something light. My Beetroot Consommé was refreshing and the local Trout Meuniere with Egg, Chives, Vinaigrette, Braised Gherkins and Potato Mousseline was shouting classic luxury, though some may find the Meuniere sauce a touch heavy.
RACHEL: I've had enough pork at that point! (laughs) I wanted to try something different. I ended up really liking it – there was no off-putting gaminess. All the flavours were really well-balanced.
NICOLA: This is a great spot for lunch. I highly recommend going on a stroll along Linchentaler Allee before or after your meal. It's one of the most beautiful walks I've experienced – the promenade is flanked by the Oosbach River and you get to revel in the seasonal floral and fauna while admiring the architecture of the many lovely hotels and homes by the river bank.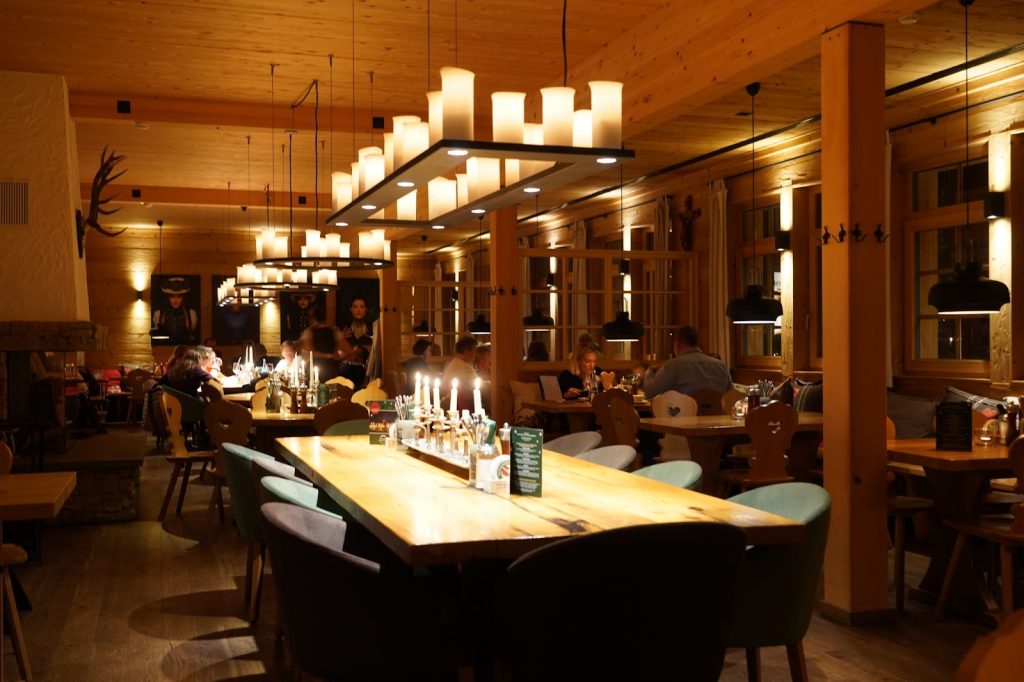 Geroldsauer Mühle
Geroldsauer Str. 54, 76534 Baden-Baden
Geroldsauer Mühle houses a charming inn, delicatessen as well as a quaint beer garden that offers regional specialities in a lovely alpine setting. The spot attracts many tourists due to its proximity to the Black Forest but remains a beautiful spot worth visiting for a traditional meal.
RACHEL: Rustic, casual dining. You wanted a traditional German biergarten (beer garden) experience and I was happy to oblige!
NICOLA: Well, we couldn't leave without checking one out. It was a refreshing change from the rest of the more upscale venues in our itinerary.
RACHEL: Yes, I really liked the place. The interior reminded me of a countryside English pub or a log cabin. It was also fun to soak in the hip vibe of the place as it's been so long since we've enjoyed a proper night out in Singapore.
NICOLA: I had the Wiener Schnitzel, a great classic dish to enjoy on our Germany trip. For dessert, we shared an iconic slice of delicious but potent Black Forest cake – there was a serious amount of kirsch that went into the cake!
RACHEL: My classic Roast Pork came with a traditional side of bread dumplings, which are doughy orbs made with bread, milk, onion and herbs that soaked up the accompanying dark beer sauce well. It was quite the acquired taste for me, though.
NICOLA: Is it time to confess we didn't order beers in a beer garden? (laughs) I went for a glass of German white wine instead.
RACHEL: Well… we are us! I was happy to stick to my glass of champagne! (laughs)
Special note: ​​A huge shout out to everyone who took such great care of us on the trip and made us feel so welcomed. We hope to be back again soon. Danke schon!