There's something about the wind brushing against the leaves and the lush lawn dancing with the sun that doubles down your appetite when dining outdoors.
Each Stockholm restaurant and cafe featured here on the list come with an umami-packed menu and a dining area set amidst a well-tended garden — an ideal spot for foodies with an ardent love for alfresco dining.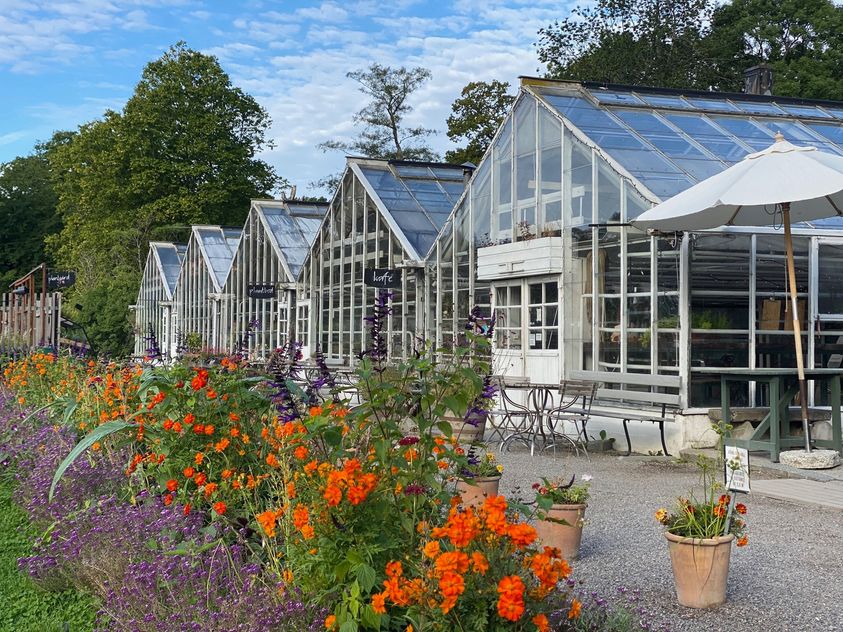 Rosendals Trädgård
For plant parents who are obsessed with all things gardening, this one will be your oasis of delicious inspiration. Rosendals Trädgård, with a focus on biodynamic farming, features five outlets within its premises: Garden Cafe with lunch items and light bites made with certified organic ingredients; Herbarium (an alfresco kitchen & bar); Woodfired Bakery; Farm Shop; and Plant Shop.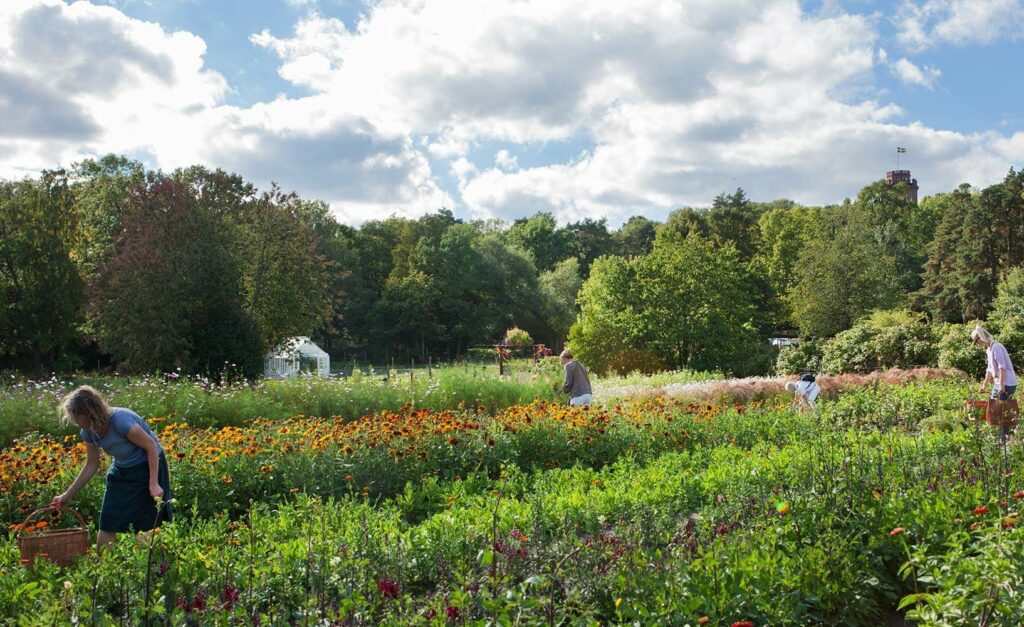 Those who are into floral arrangements can also pick their own flowers from the organic flower field to take home.
Here is an all-in-one destination, where you'll get to enjoy brunch, lunch and pastries, as well as getting flowers, plants and gardening essentials to take home.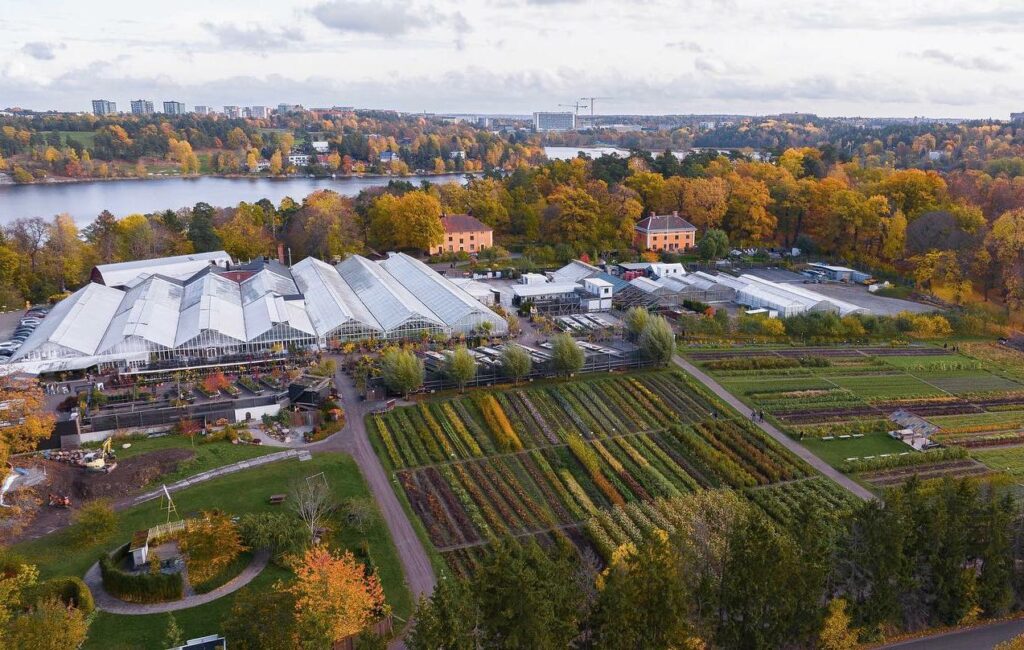 Slottsträdgården Ulriksdal
Slottsträdgården Ulriksdal is the kind of venue that deserves some serious attention. The establishment features gardens blooming with seasonal vegetables and flowers that are available for visitors to pick themselves. There is also a garden shop where you can buy plants and gardening tools, and a garden cafe where you can gorge on garden-to-fork meals cooked with produce from their own garden.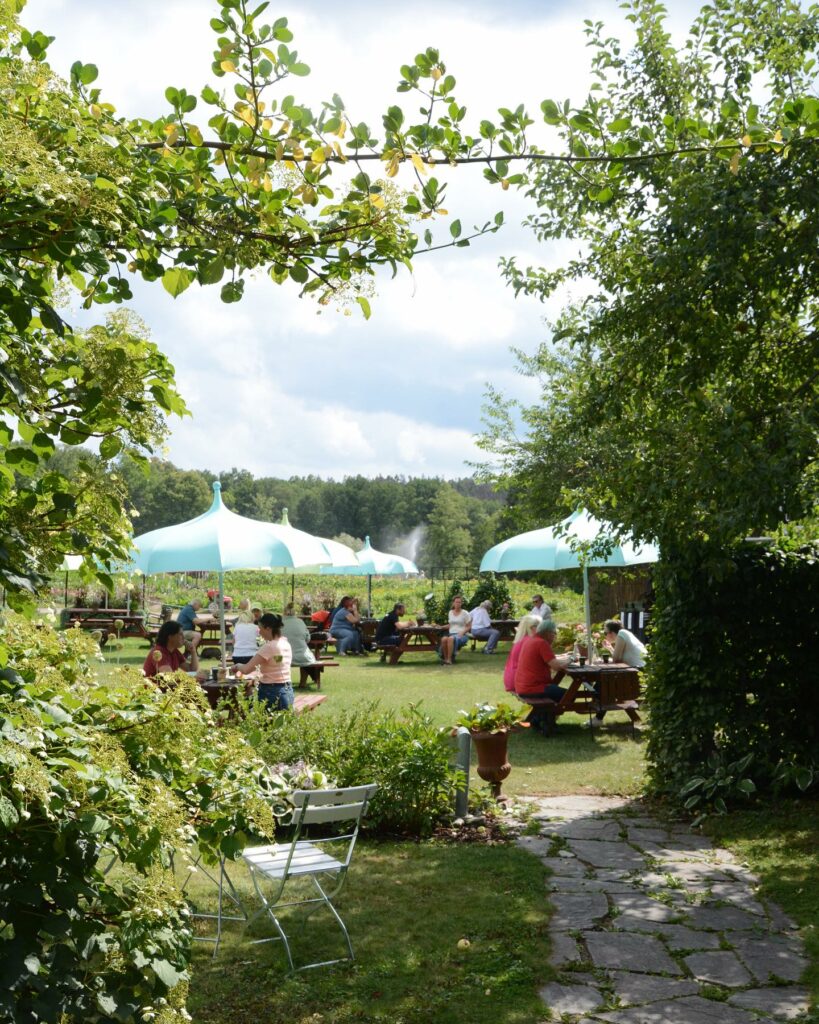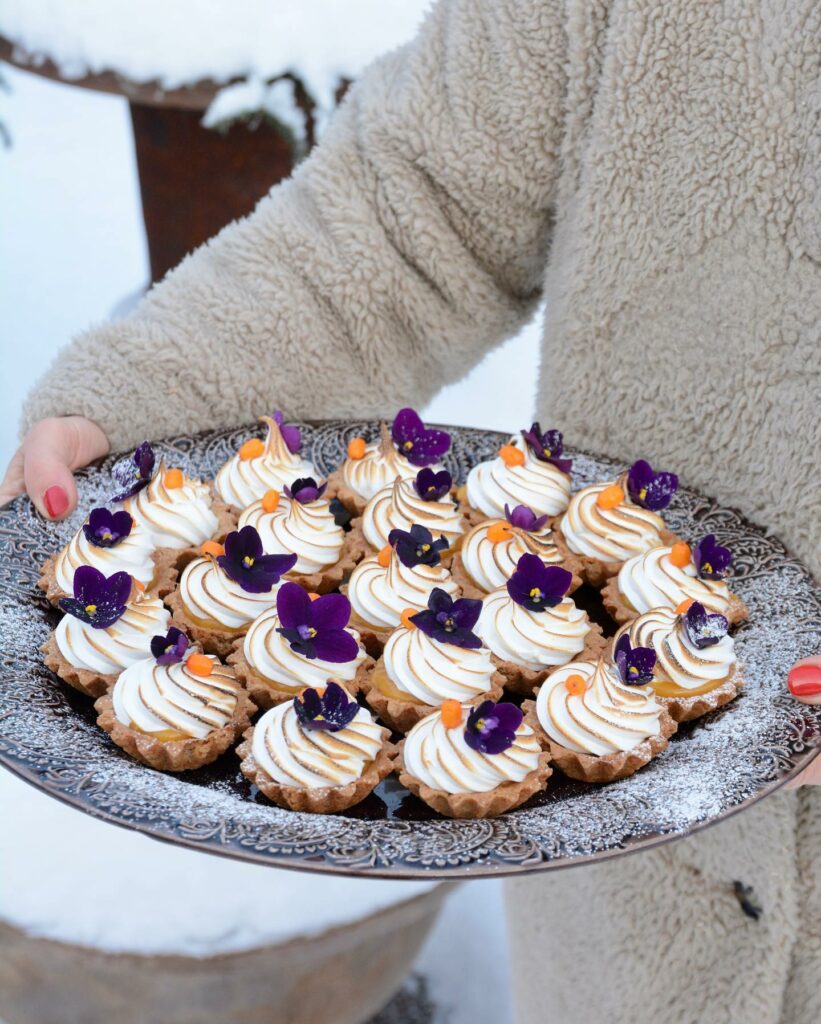 More excitingly, vegetarians have the option of a vegetarian lunch buffet available on weekdays and dessert devotees will find joy tucking into various scrumptious cakes and pastries served at Slottsträdgården Ulriksdal.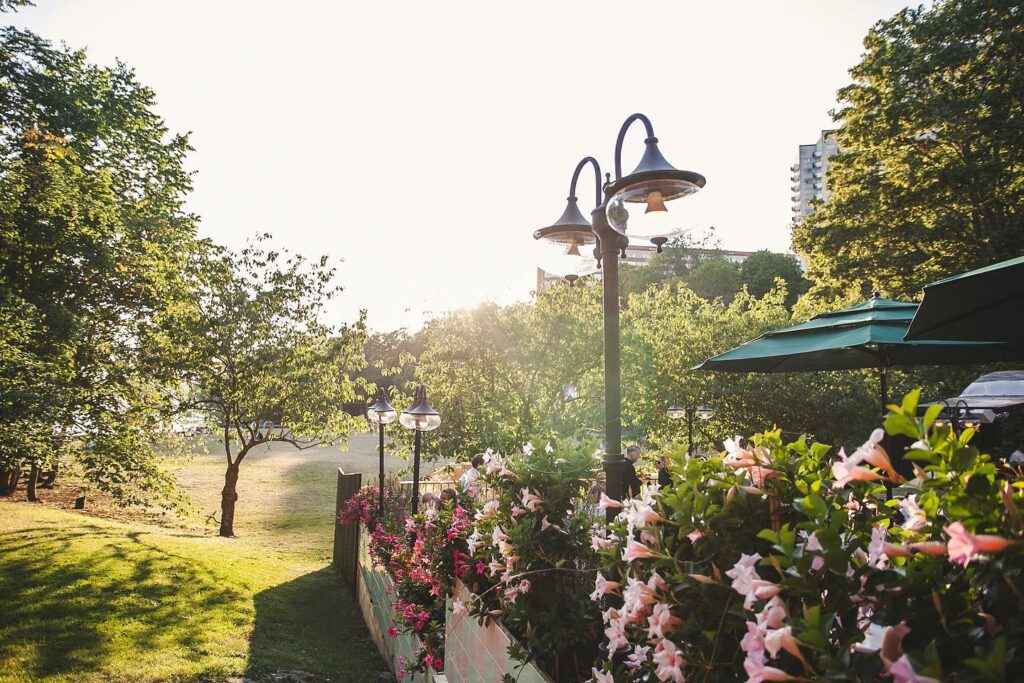 Eden Smedsudden
When talking about crowd-pleasing meals, you can't beat Mediterranean cuisine. Eden Smedsudden set by the Västerbron Bridge is a waterfront paradise for Mediterranean-inspired dishes.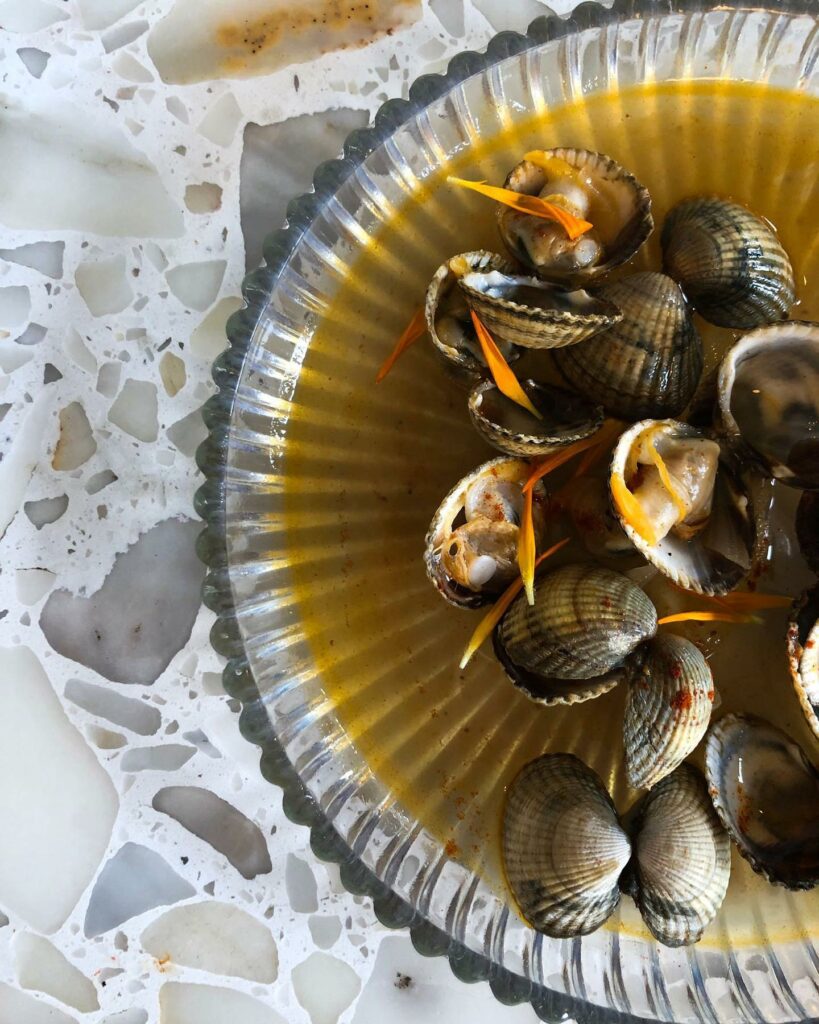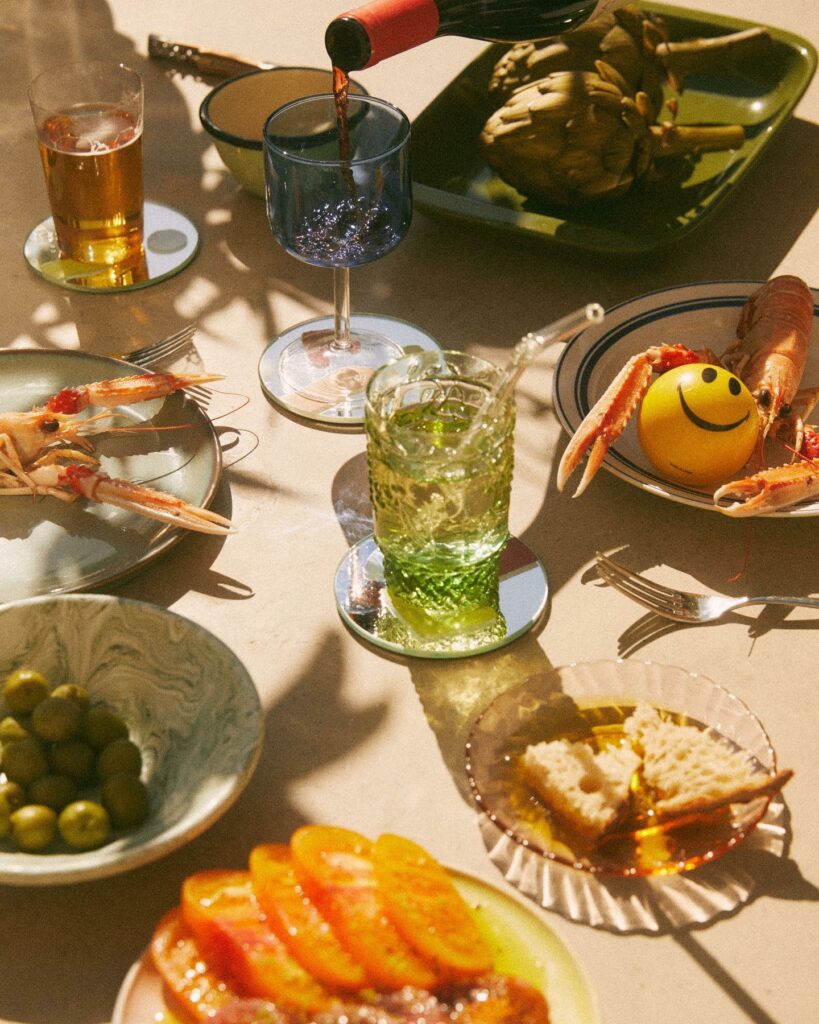 Planning a party or private event? Eden also offers a variety of spaces for rent.
Äppelfabriken
Feel the fresh apple-accented air and indulge in your love for apple treats at Äppelfabriken. The venue comes with an on-site cafe that churns out Swedish savoury classics and apple desserts, and a farm shop packed with seasonal produce and house-made jams.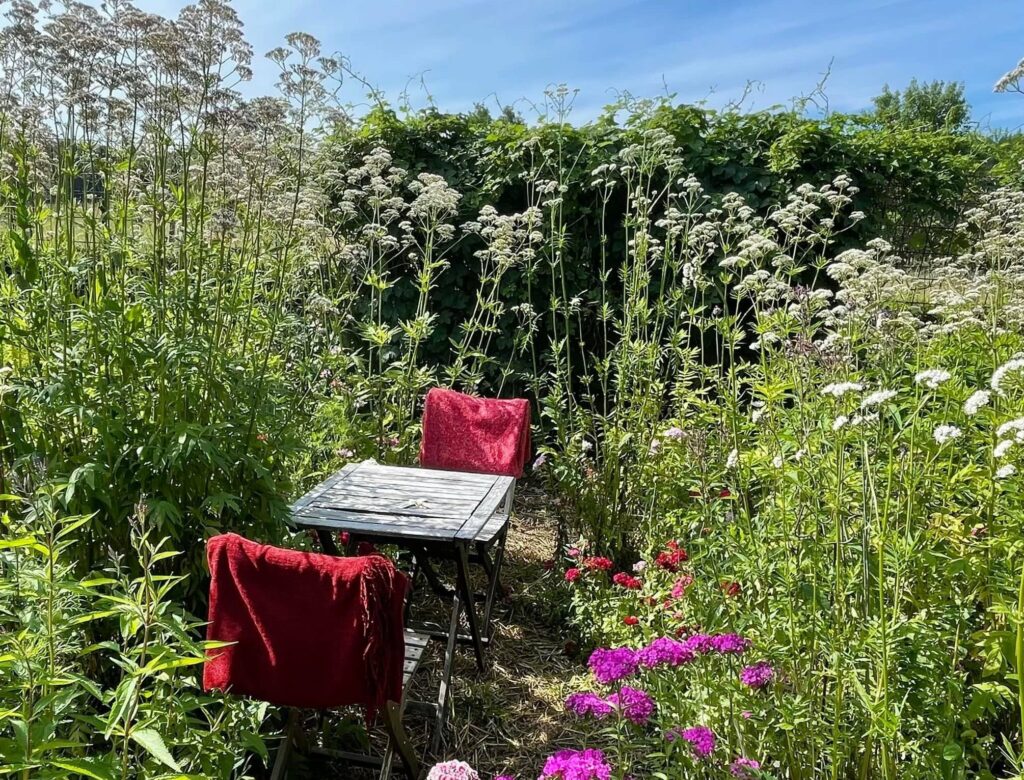 Guests can relax and relish their choice of treats in the greenhouse or out in the garden-hugged dining area – follow your bliss!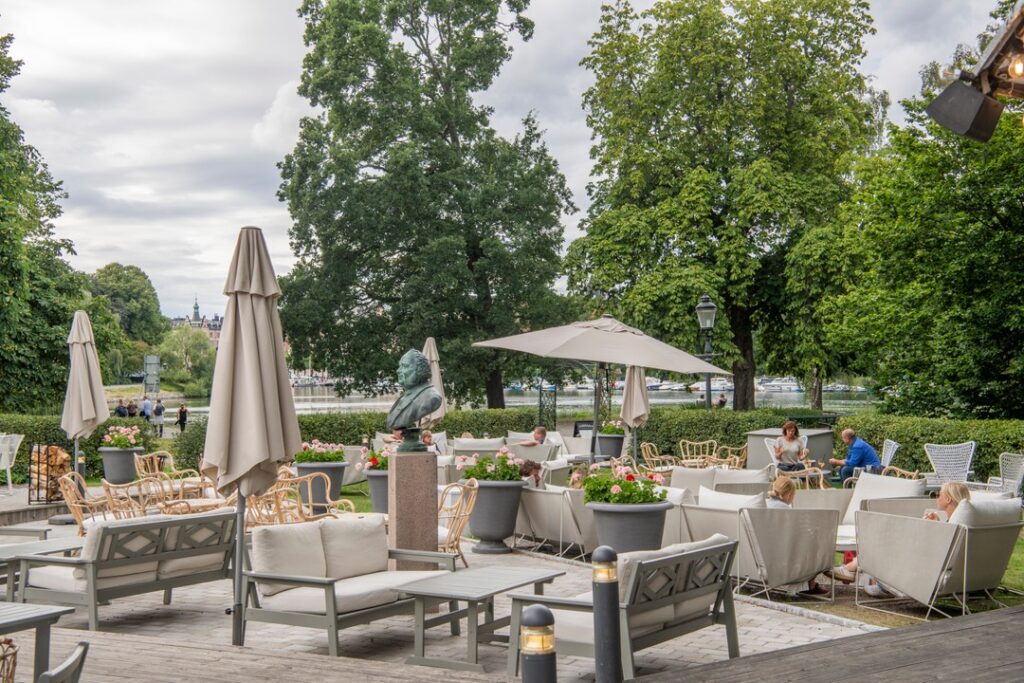 Villa Godthem
When it comes to proper Swedish cuisine, Villa Godthem set in a vintage Swiss building that has been around since 1874 is a place to be.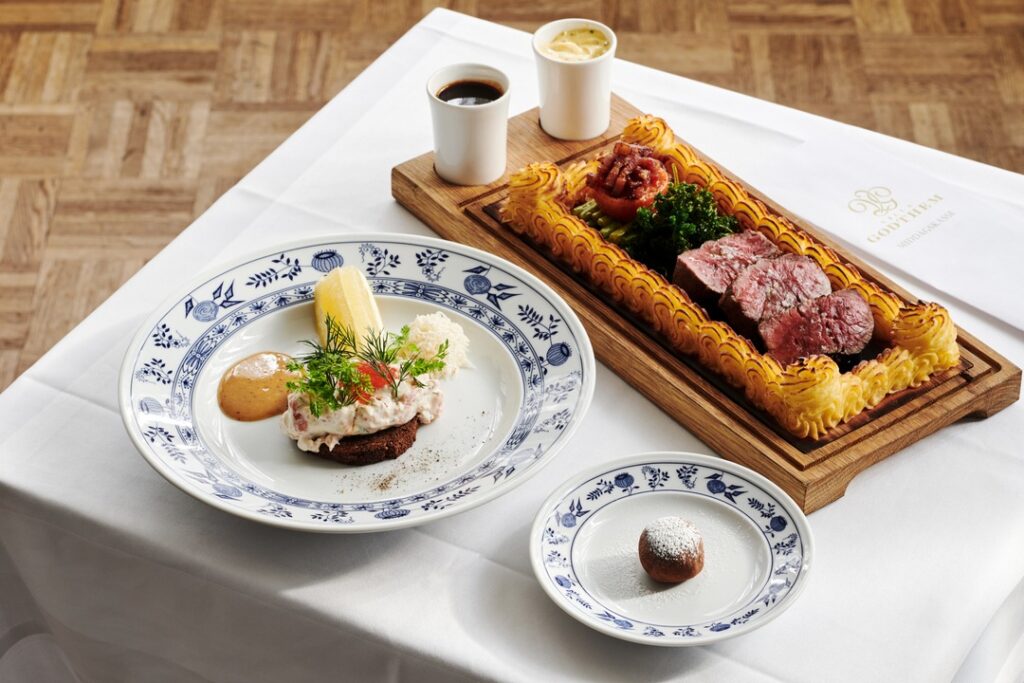 The outdoor dining area enveloped by a garden is an ideal spot to chillax with a glass of vino in hand and a spread of Villa Godthem's signatures.