Speaking of my favorite hotels in Hong Kong, The Murray is one of them. Why? I have already fallen in love with this building even before stepping in. A classic match of gold and white, with the iconic arched colonnade, welcomes you in the building that is full of history. You will find a Pink and White Shower Tree, one of the only two registered Old and Valuable Tree in Hong Kong. The building's photogenic exterior design has made The Murray one of the favorite spots for the Instagrammers.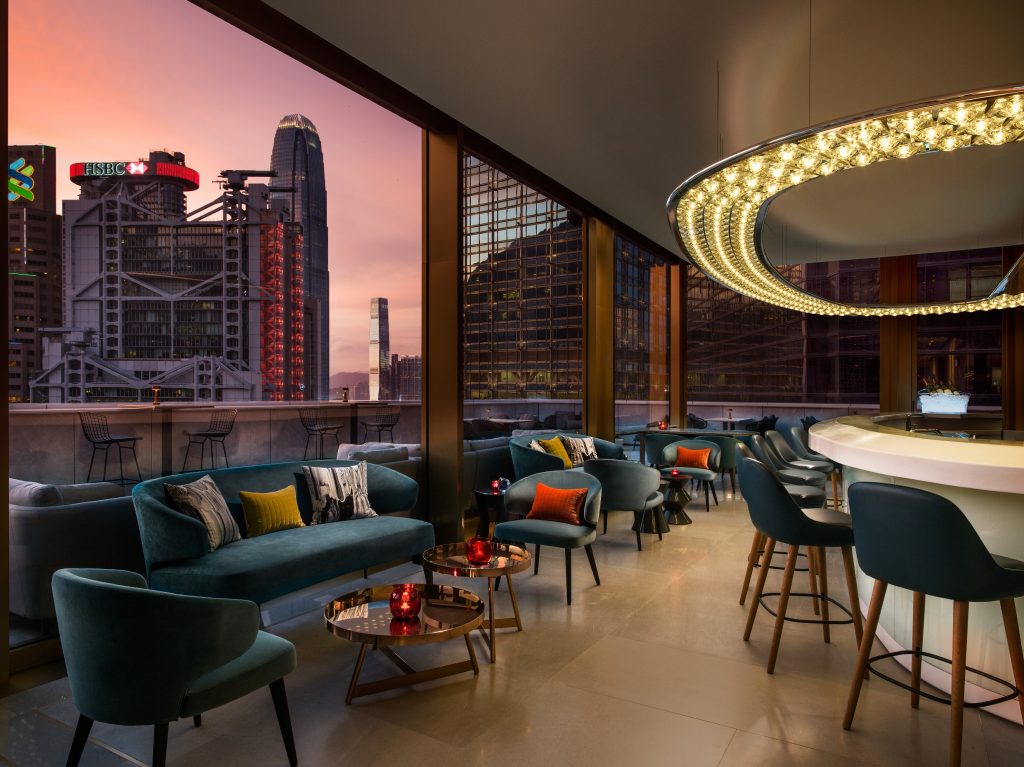 Interior Lust- N3 Grand Deluxe Room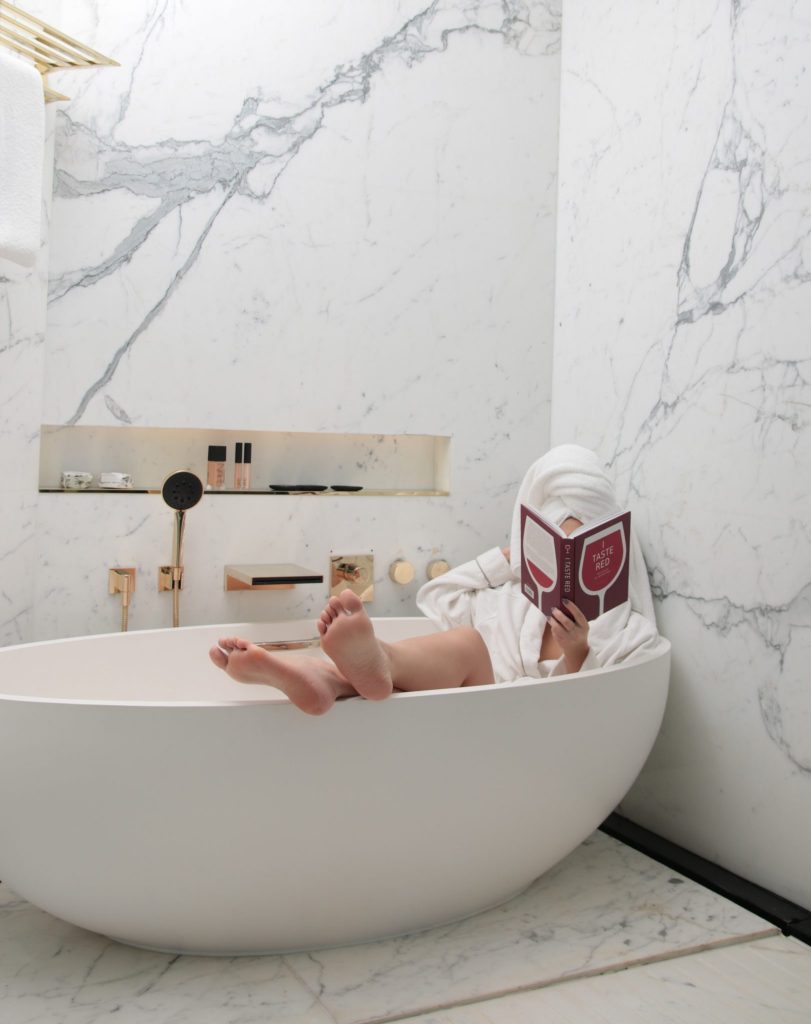 Last month, my boyfriend and I finally had the opportunity to enjoy a Staycation at The Murray. We were lucky to arrange a stay at the N3 Grand Deluxe room. Once we stepped in, the view is just stunning! You can see an unobstructed vista of the St John'sJohn's Cathedral, which is the oldest surviving Western ecclesiastical building in Hong Kong. If you look slightly to the right, you will see a pleasing panoramic view of the iconic skyscrapers, HSBC Main Building, and Bank of China Tower. The stunning view is impeccable and it reminds me of the fact that I am located in the heart of the city. I do believe I can stare at the same view for a few hours.
Let's talk about the room interior. The room offers seamless technology, including complimentary high-speed Wi-Fi and broadband internet access and Smart TV. The marbled bathroom comes with a walk-in shower and a bathtub. A chic design separates bath and shower facilities in black and white Calacatta marble, with Dornbracht's faucets in gold. I am not going to lie - "I bathed twice in a day."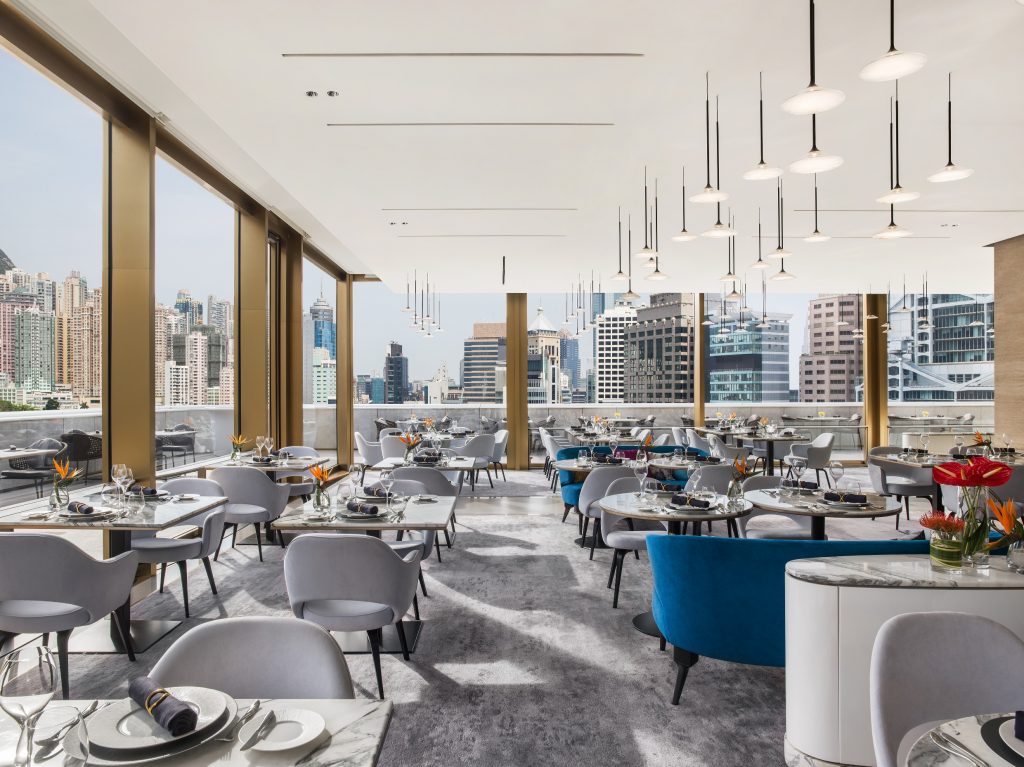 Something about, eat, and drink for 'foodies' like me, cause this is essential. The Murray is located at a convenient spot in the heart of Central. It takes you around five to ten minutes to the shopping mall nearby. If you walk a bit further, you will find the bar areas such as Lan Kwai Fong and Soho and find local and international restaurants, Michelin-starred restaurant to casual dining.
After our dinner, we decided to visit Popinjays for a late-night drink. Can't say no to the Instagram-worthy view and world-class cocktails. If we were not busy taking pictures in the afternoon, we would enjoy their signature afternoon tea. I heard Popinjays is offering a limited-time afternoon tea inspired by Richard'sRichard's world-renowned Infinity sculpture collection! The next morning, we enjoyed a semi-buffet at the Garden Lounge. The wholesome breakfast is offering both Western and Asian favourites; I recommended western menus, the all-day breakfast is just perfect!
The New Normal: Murray Explains
As the situation develops, The Murray team is taking measures to maintain the highest standards of hygiene and taking steps to ensure that only healthy staff are on duty, and are being monitored of their health while at work. Measures including constant environmental disinfection in public areas, and provision of alcohol-based hand rub and air purifiers in public areas. Visit their website for more information.