If you are a discerning diner looking for more restaurants and cafes to add deliciousness slash instagrammable moments to your life, our #RadarList of cafes and restaurants here can be your complete guide.
These Stockholm eateries offer far more than just great food; they offer picture-worthy vibes and views that will enrich your Stockholm trip.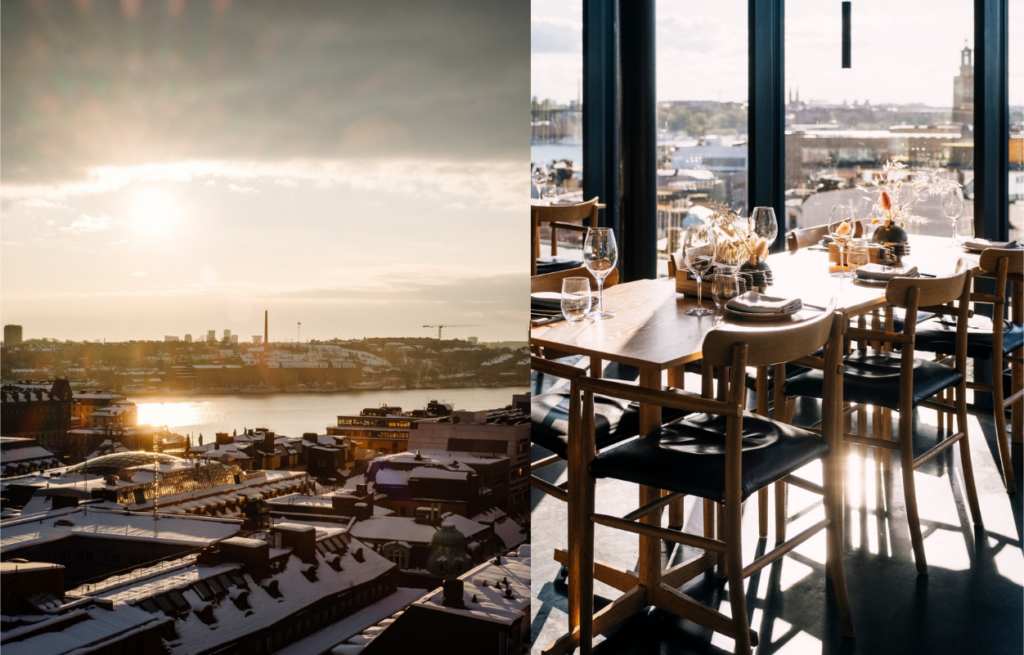 TAK
Nordic ingredients get a nice Japanese treatment here at TAK; seasonal produce are sourced then prepared with Japanese culinary techniques.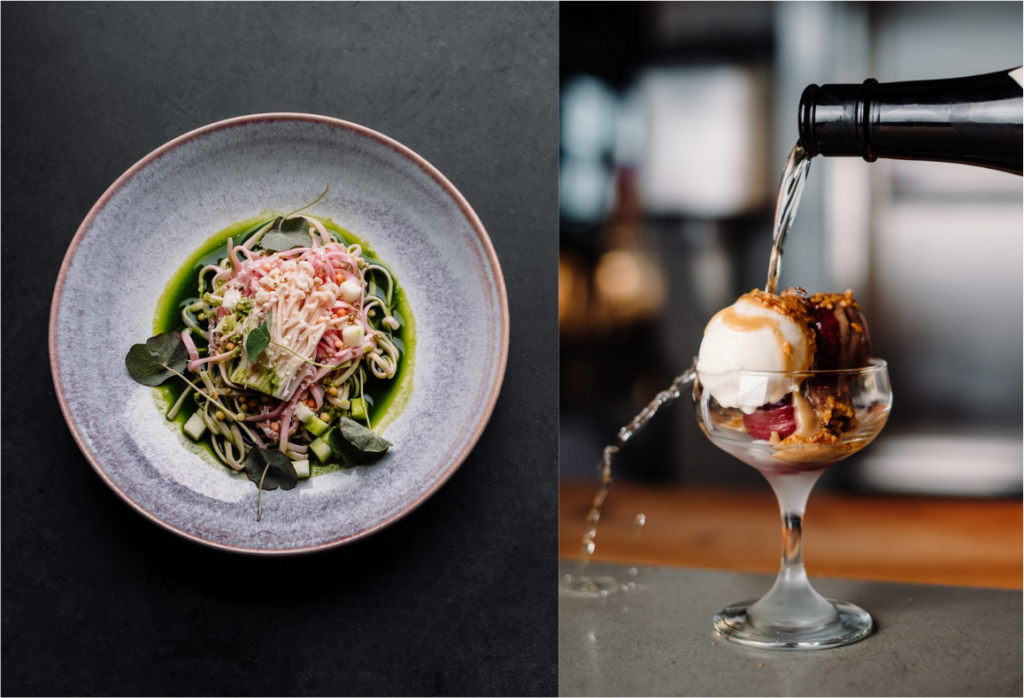 The venue is divided into different sections: Izakaya – a beer hall with Tak's riff on Japanese fare and drinks, IMA – a cocktail bar with stunning view of Stockholm, UNN – a dining section where you can indulge in food and drink pairings, and TAK Bar & Terrace – a rooftop bar which offers Nordic-Japanese cocktails along with upbeat tunes from the DJs and the cityscape of Stockholm.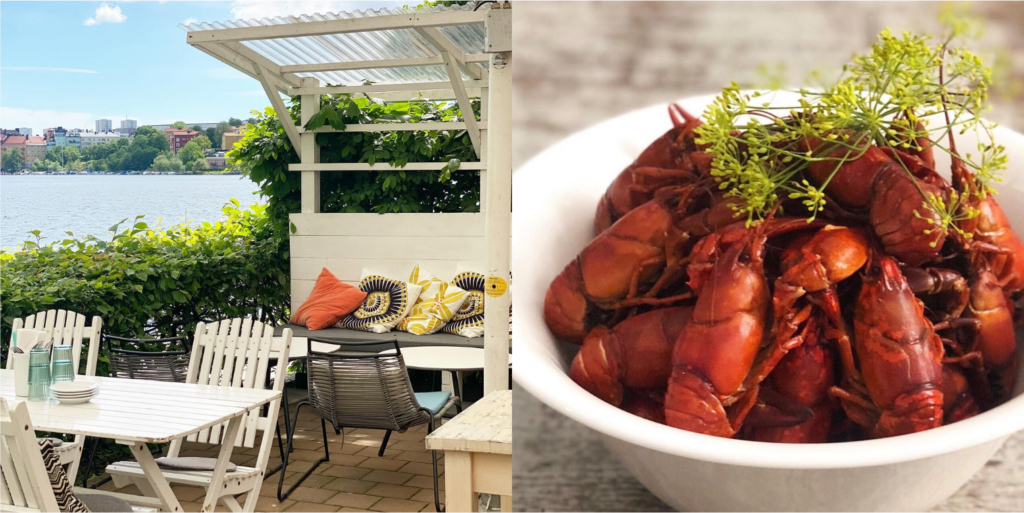 LUX Dag för Dag
The waterside Scandinavian restaurant, LUX Dag för Dag, is a place to sample all the seasons of Stockholm; the menu is heavily influenced by what is grown and harvested each day by farmers who partner with the restaurant.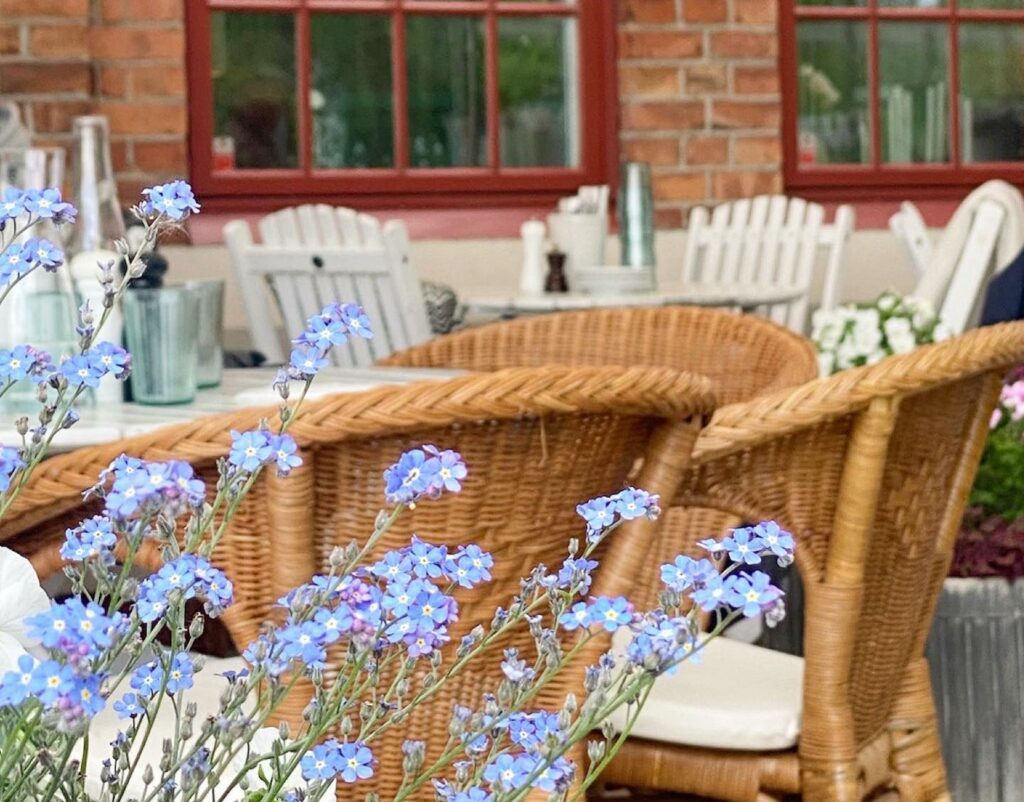 Hence, the menu here is constantly changing – dinner items can also be different from the lunch service of the same day.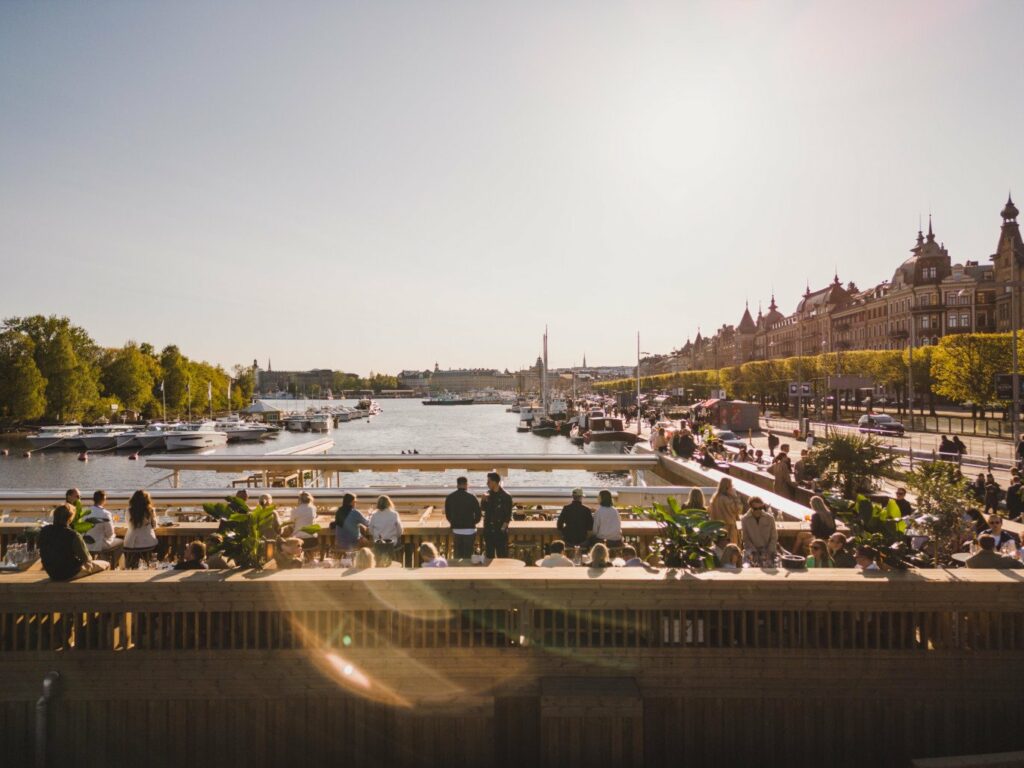 Strandbryggan Boat Club
Strandbryggan is not your typical boat club. The contemporary beach club offers lakeside feast and unlimited fun, ensuring guests are well-entertained throughout their visit.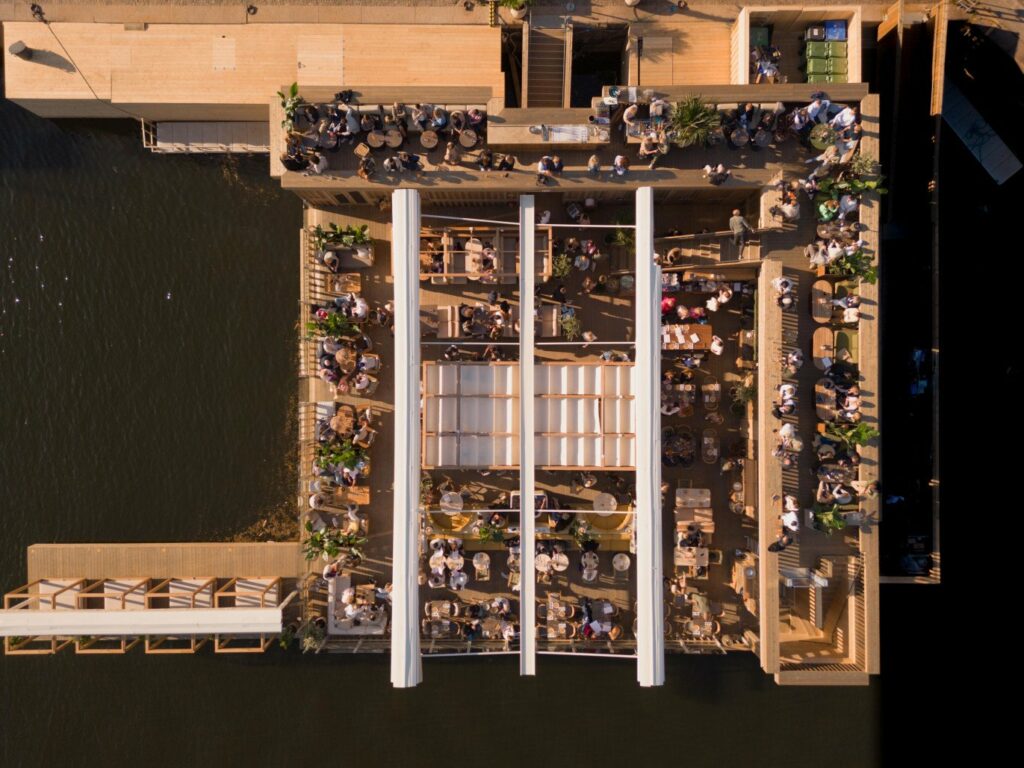 Enjoy a lovely view of Djurgården and Strandvägen whilst you sip on Milano, their signature strawberry-infused Martini Fiero cocktail, in an alfresco floating dining area.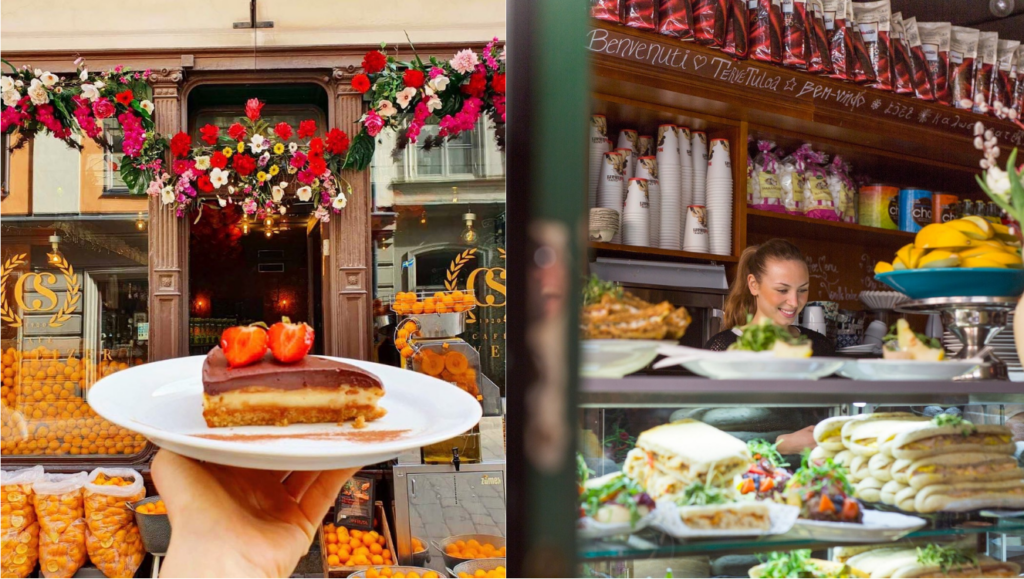 Café Schweizer
Café Schweizer is the OG in Stockholm's cafe scene, having opened in 1920. The cafe exemplifies fika culture, which is a Swedish coffee break tradition where one sits down to relish coffee or tea and sweet treats with family and friends.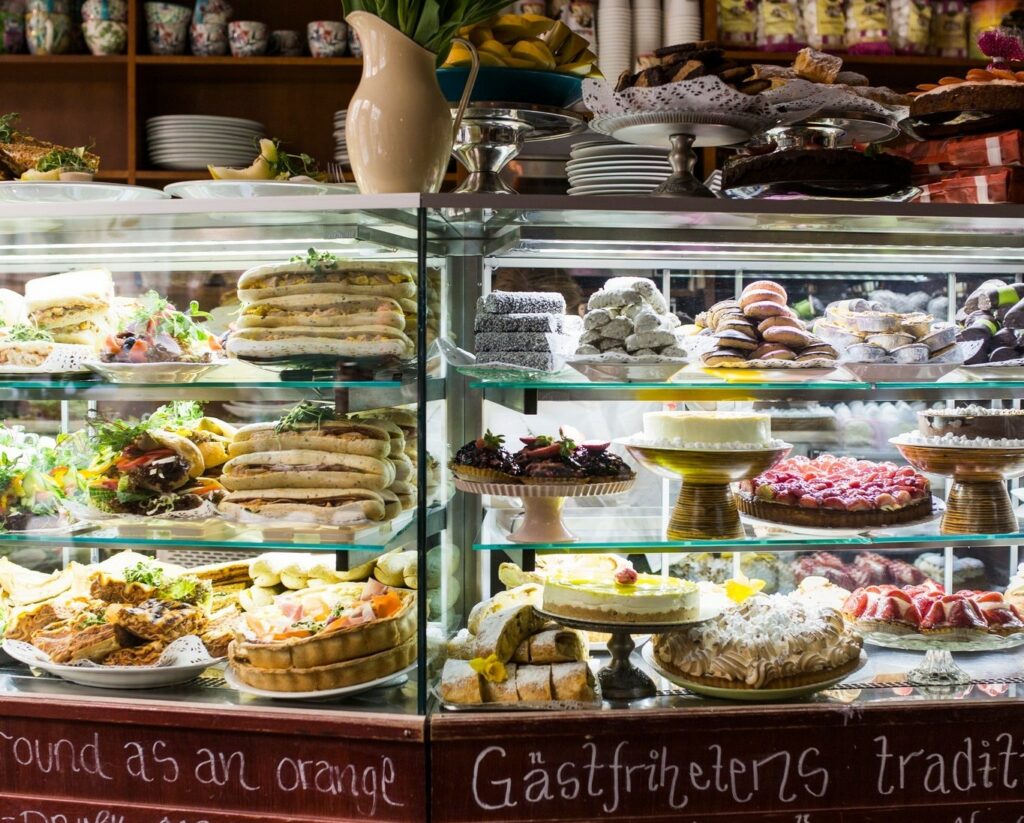 The cafe offers an array of sandwiches, pastries, and cakes in a vintage setting, stacked with food and fruit throughout, making it highly instagrammable to food aficionados like us.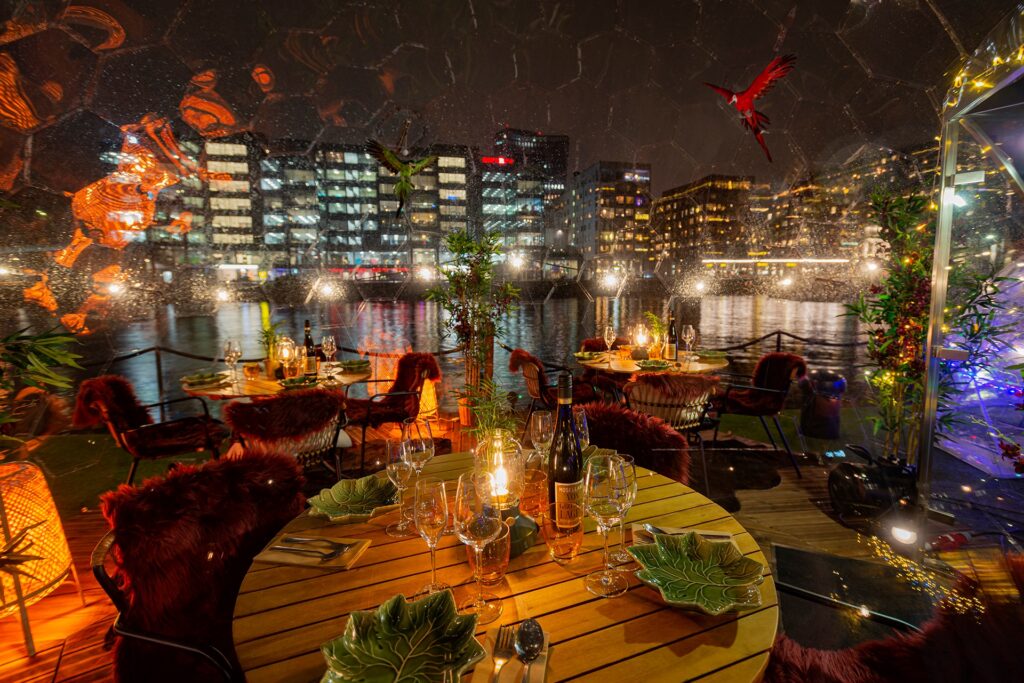 ThaiBoat Stockholm
Dinner at ThaiBoat is a party in its own right. This floating Thai restaurant is divided into 8 different areas, each with a theme, like The Beach (with actual sand!), The Bridge (an outdoor seating area perched over the water) and The Igloo, where you can enjoy a family-style Thai feast, where a group shares multiple dishes on the table as one would in a typical Thai household.