'Tis the season to feast and be jolly with your loved ones.
As foodies, we know nothing says a great day/night like having a great meal to start off or end the day. So to cap off 2022 on a positive note, make it an NYE dinner to remember with special festive menus from some of our favourite venues in Bangkok.
Whether you want to revel in an immaculate Italian dinner or bathe in the delectable modern Asian feast, our list here is a mix of everything you need to have the most delicious New Year's Eve celebration. 

Oriental Residence Bangkok, Saffron Collection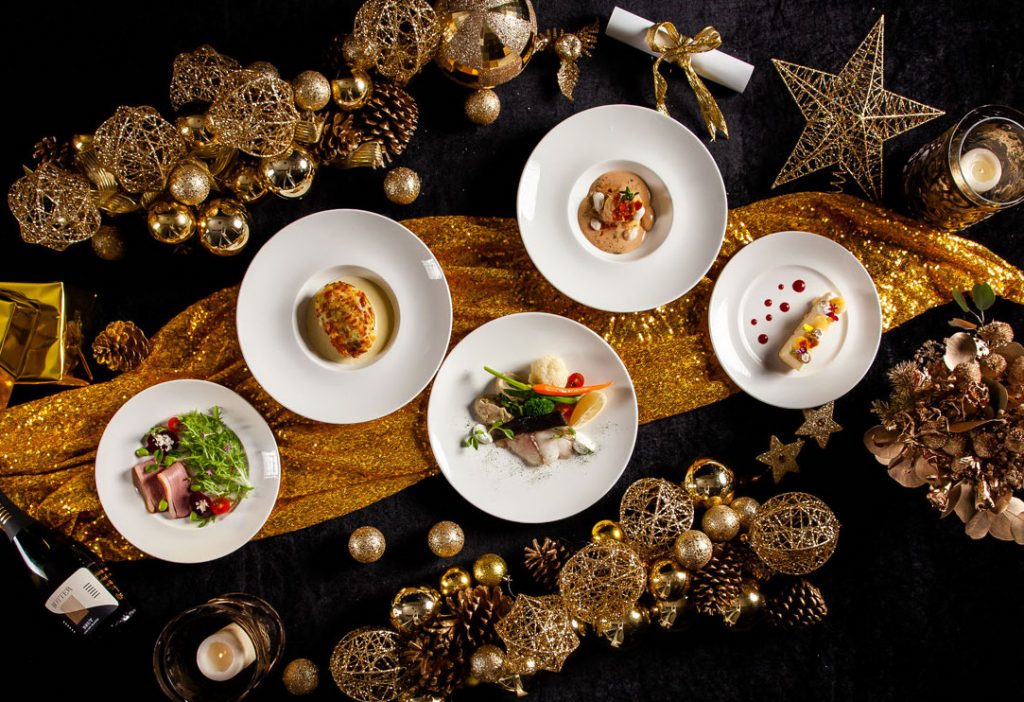 Highlight: Emily in Paris Vibes
Bring in 2023 sophisticatedly slash scrumptiously at Café Claire, a French restaurant situated within Oriental Residence Bangkok, Saffron Collection. Its French bistro classics plus calming/chic bistro aesthetics will make you feel like you're in the scenes of "Emily in Paris." For this special occasion, the venue offers a five-course New Year's Eve dinner with a side of Parisian charm to enchant you and your taste buds.
Sirimahannop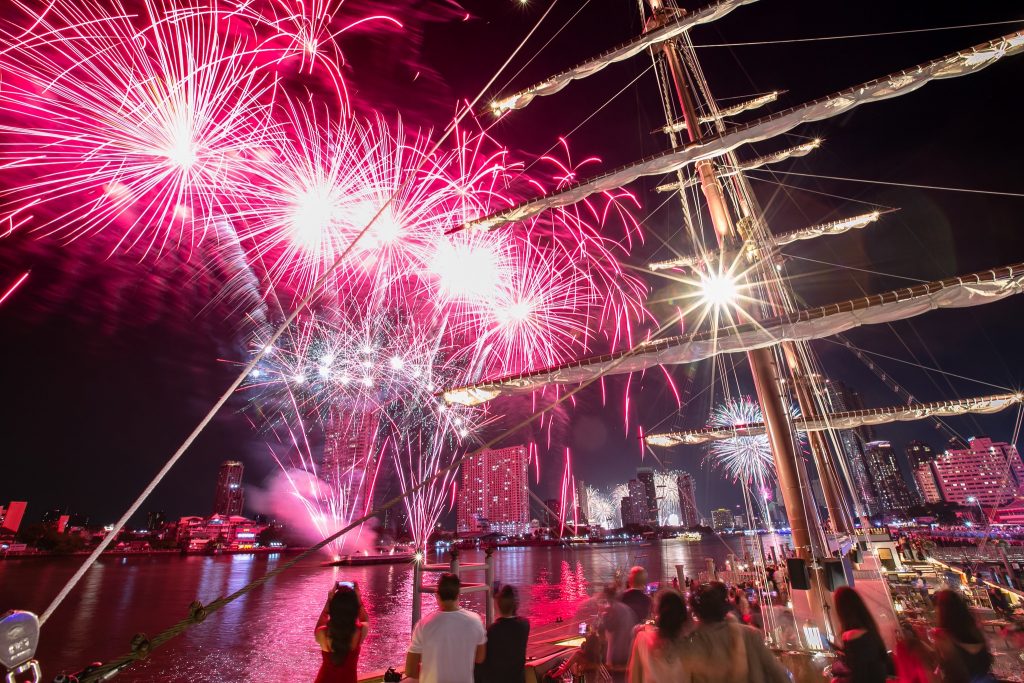 Highlights: Prime Riverside Location/East Meets West-Themed Buffet
One of the best spots to celebrate NYE in Bangkok is along the great Chao Phraya River. We recommend going for the Heritage Countdown Celebration over at Sirimahannop if you want a front-row seat to the midnight firework show happening along the riverside.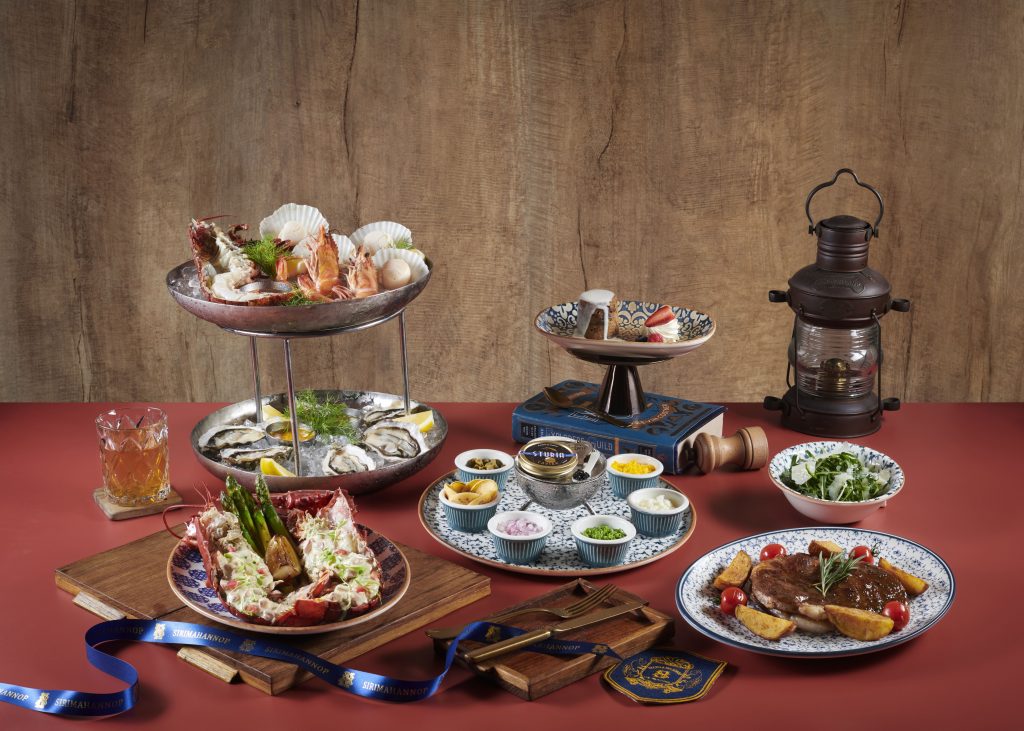 The Royal-Thai-navy ship-turned-restaurant docked at Asiatique throws an impressive waterfront NYE buffet, which features a boatload of delicious East-meets-West fare, free-flow drinks and live music.
Akira Back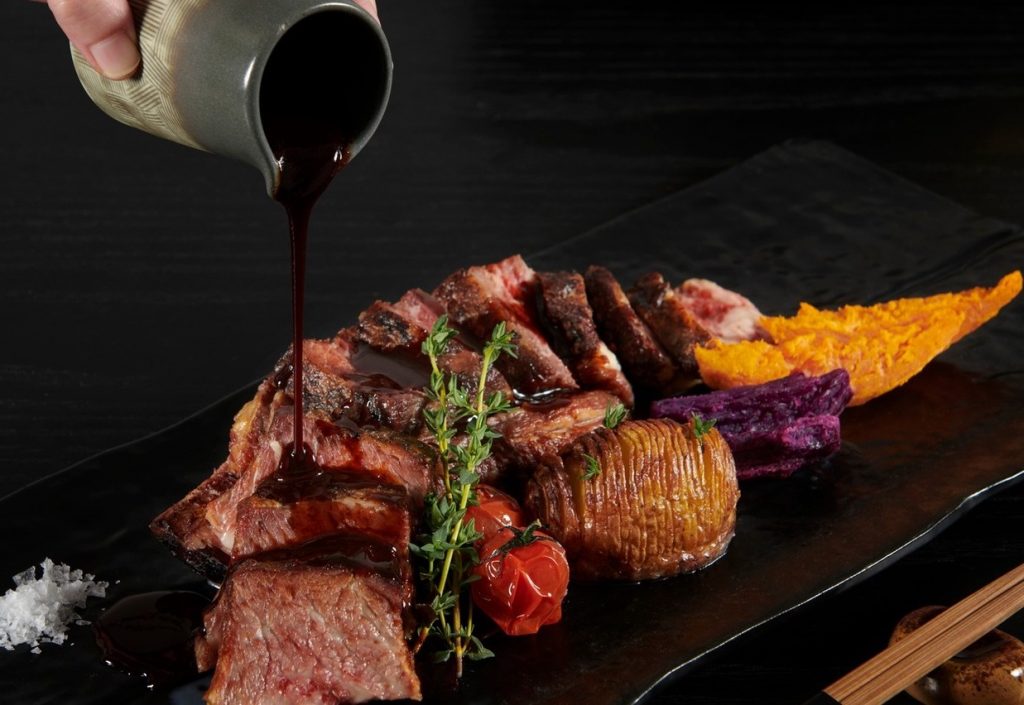 Highlights: Innovative, Umami-Packed Asian Fare With Festive Twists.
For Bangkok restaurants that never fail to deliver a golden standard of taste and service, Akira Back with contemporary Asian fare always ranks in our top ten list. From now until 30 December 2022, take pleasure in their festive dishes, for example, the winter truffle-sprinkled Tuna Pizza, Gillardeau Oysters, and High Roller – wagyu beef sushi crowned elegantly with foie gras and Oscietra caviar.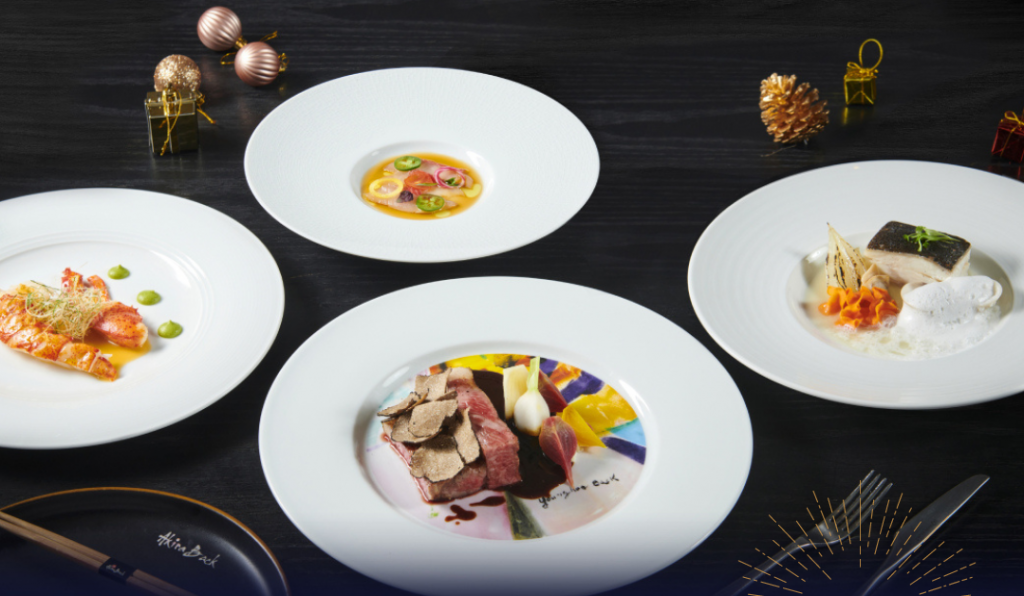 Their five-course New Year's Eve dinner featuring Maine lobster, Atlantic turbot, and Saga beef is also an excellent choice to end 2022 on a deliciously grand note. With its location nestling on the 37th floor of the city centre hotel, Bangkok Marriott Marquis Queen's Park, Akira Back undoubtedly makes one of the best NYE firework-watching spots in the Big Mango as well.
Amari Watergate Bangkok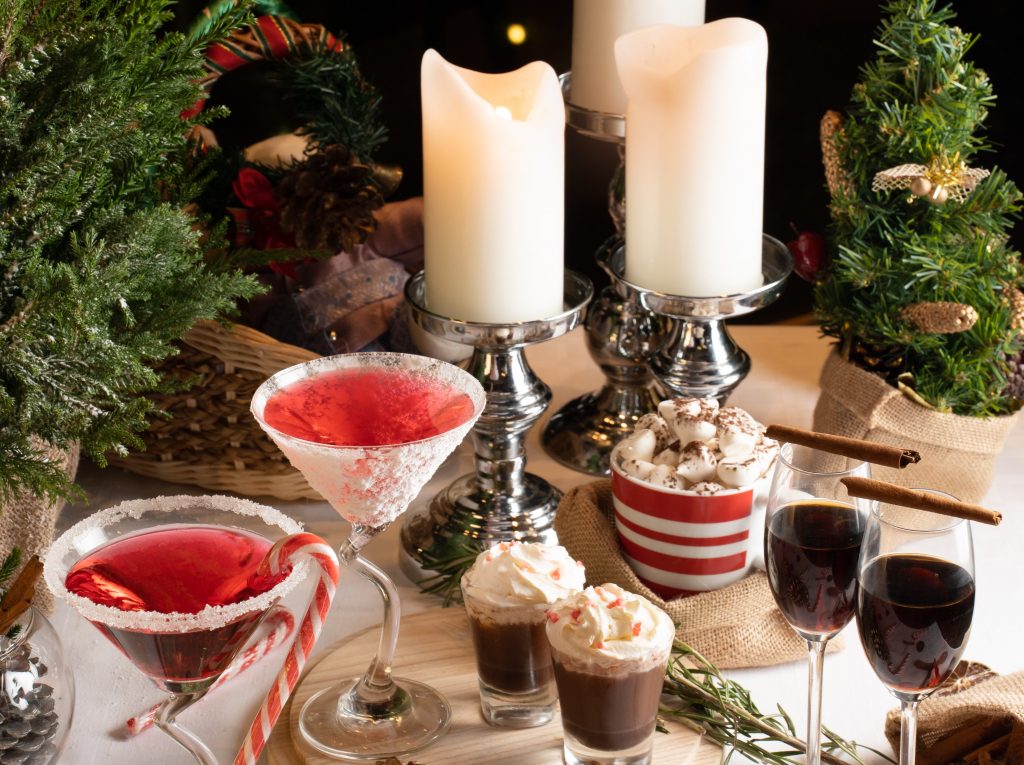 For seafood devotees, Amaya Food Gallery over at Amari Watergate Bangkok will be your heaven. Although New Year Dinner Buffet is not a new concept, the venue certainly makes it exhilarating with a lineup of cooking stations that churn out a variety of seafood creations to vivify your seafood-loving palates, tried and tested.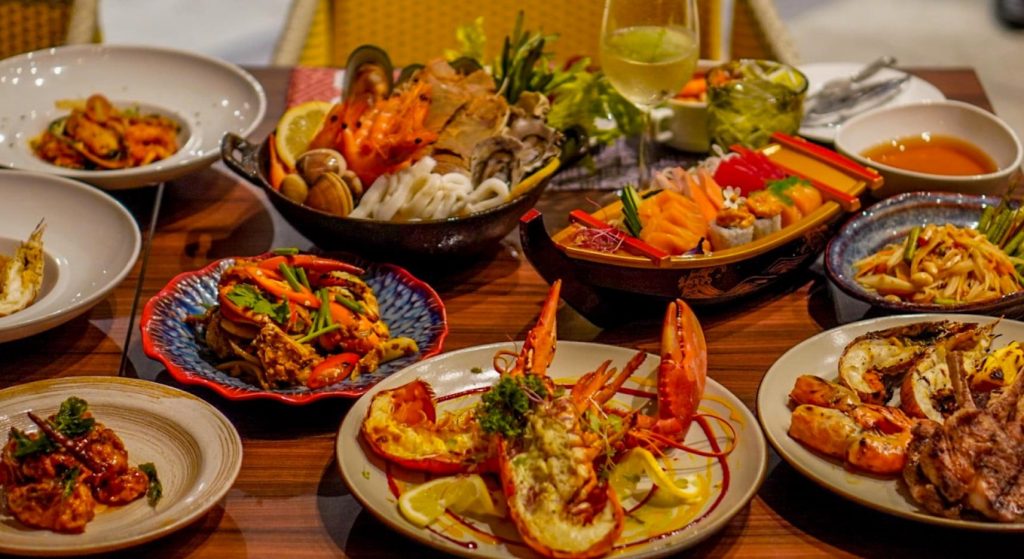 Not into food, more into drinks? We got you covered. Opt for their "Sustainably Conscious Beverages" package, a free-flow drink sesh that will keep your body and soul nice and cosy with vinos and creative concocted drinks from 10 pm to 12:30 am for only THB 2,023 net per person.
Capella Bangkok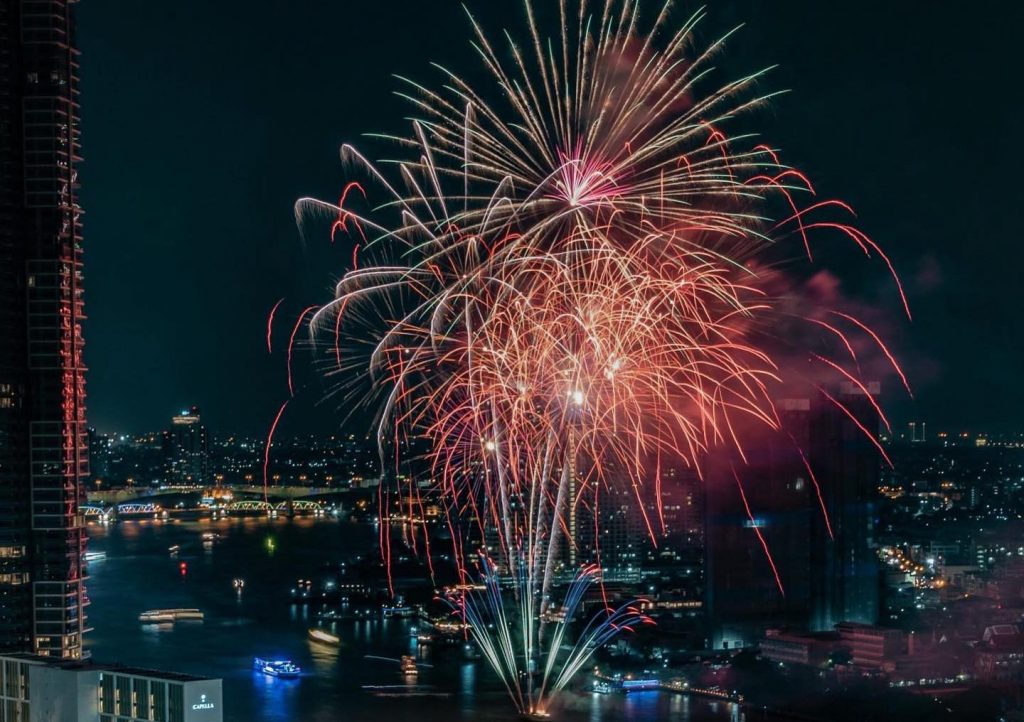 Highlights: Scrumptious Thai Feast & Riverfront Firework Show
Immerse in the festive fun and deliciousness at Phra Nakhon Bangkok. The riverfront Thai restaurant nestled within Capella Bangkok invites food devotees to celebrate New Year's Eve in style with their meticulously curated dinner accompanied by a live concert and a splendid firework show.
Anantara Riverside Bangkok Resort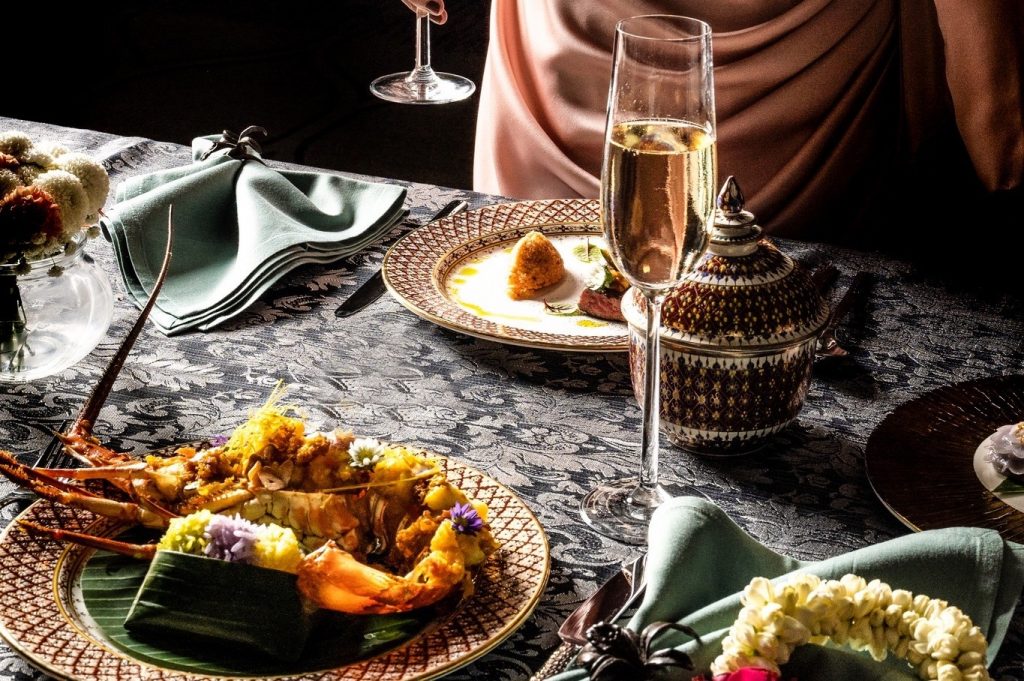 Highlight: Impressive Barbecue Banquet
Cap off 2022 on a high with New Year's Eve Sparkle Silver & Gold buffet at Riverside Terrace at Anantara Riverside Bangkok Resort. Barbecue the night away and enjoy free-flow drinks by the Chao Phraya River until the clock marches forward to 2023. Foodies can expect a splendid buffet banquet filled with international delights and an array of grade-A meat and seafood for the barbecue.
Mexicano Restaurante Autentico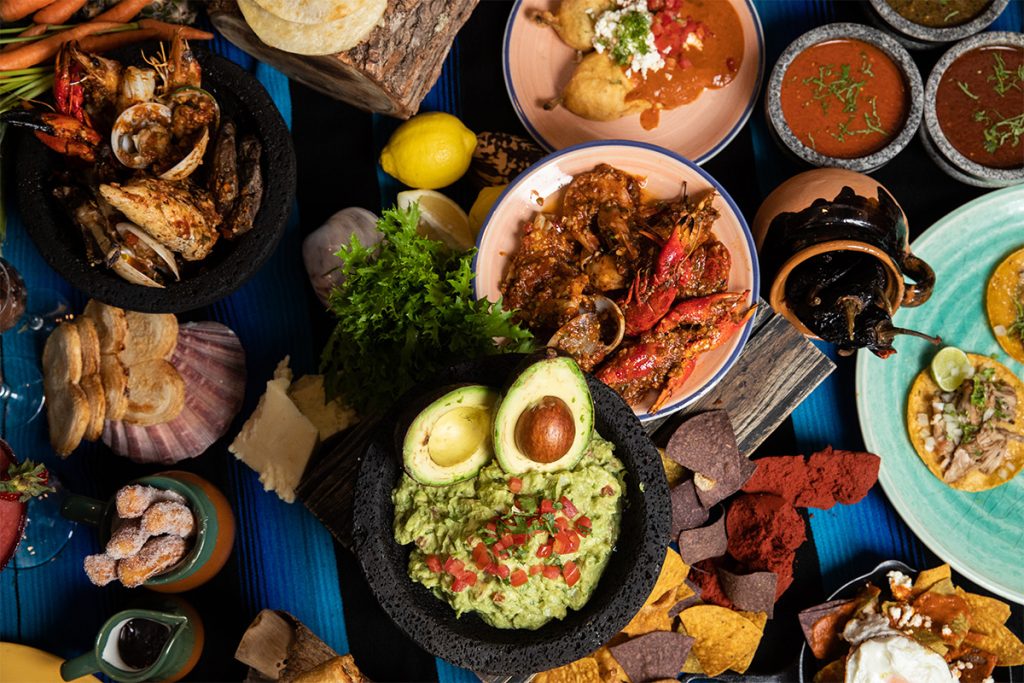 Highlights: Bull Riding Challenge, Costume Competition and (of course) Mouthwatering Mexican Fare
Make up for the few NYEs we'd lost to the lockdowns, quarantines and pandemic regulations, here's the year to have fun and do something a little out of your comfort party zone. Saunter over to Mexicano Restaurante Autentico at the Rembrandt Hotel Bangkok for a night loaded with fun, which comes in the forms of a flavoursome Mexican and international buffet, bull riding challenge, costume competition, piñata game and even live music from a Latin band.