Nothing says self-love like a nice spa package for yourself.
And if you happen to be in Santorini, Greece, one of the things you should take delight in, apart from their dazzling white-azure architecture, top-notch restaurants and bars and picture-postcard caldera view, is their repertoire of stunning spas with excellent packages.
Our roundup of must-visit luxury spas with a view in Santorini here will be your #RadarList guide into finding the right wellness programs and treatments that suit your taste and style.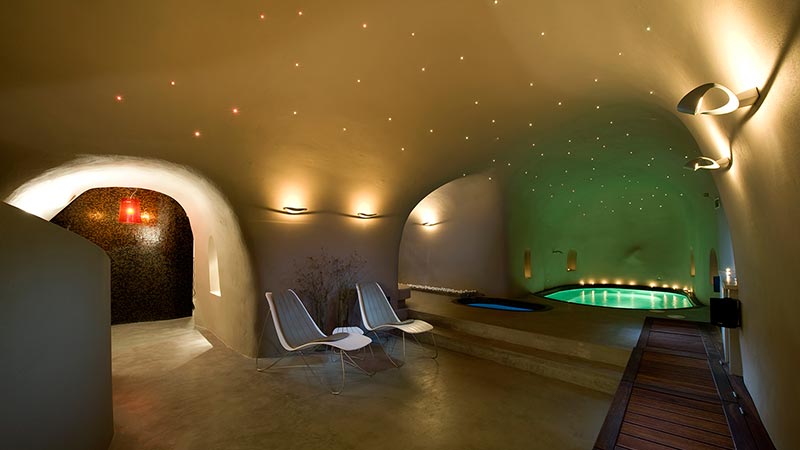 Sometimes the pleasure of going to a spa doesn't come from the treatment you receive only; it also has to do with the uniquely designed and scenic setting. Saunter over to Avaton Resort and Spa for their holistic therapies as well as the spellbinding cave spa that comes with sauna, hydrotherapy pool and plunge pool. For chocolate connoisseurs, we highly recommend getting the Chocolate Euphoria Delight Treatment, a body massage with warm chocolate that promises to soothe the mind and body.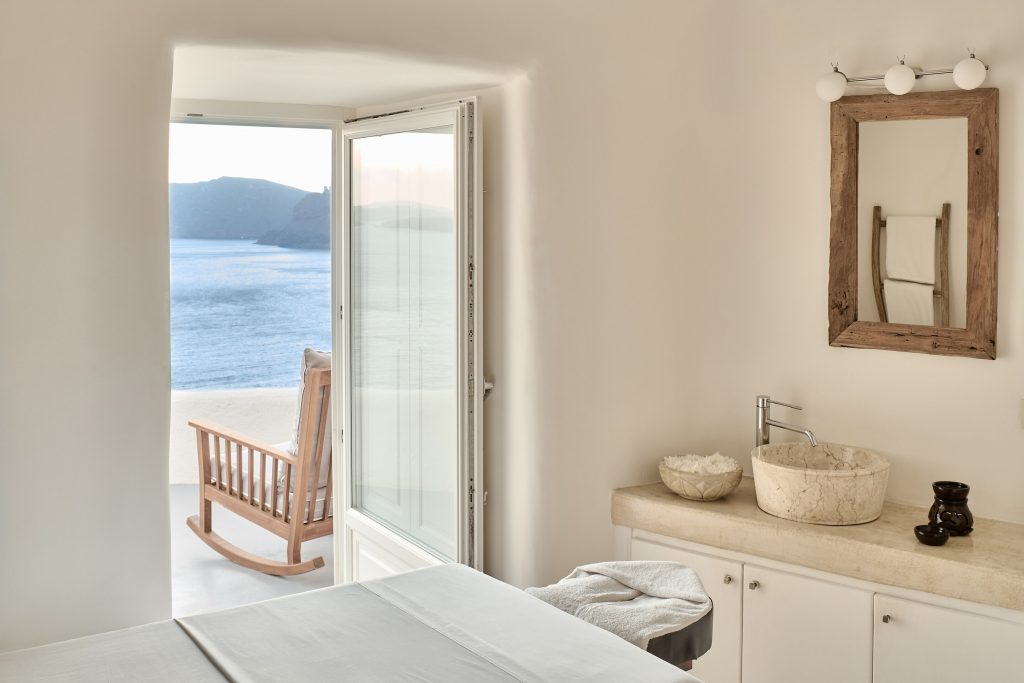 For wellness aficionados, Mystique, a Luxury Collection Hotel, Santorini is the place to be. Start your holistic vacation here at their lavish Holistic Villa with caldera view and whirlpool but dive deep into the wellness experience at their Elios Spa overlooking the sapphire-shade sea. There are a variety of treatments to choose from and for vegans, the spa also offers vegan skincare treatments, featuring only plant-based products to boost your skin and improve complexion.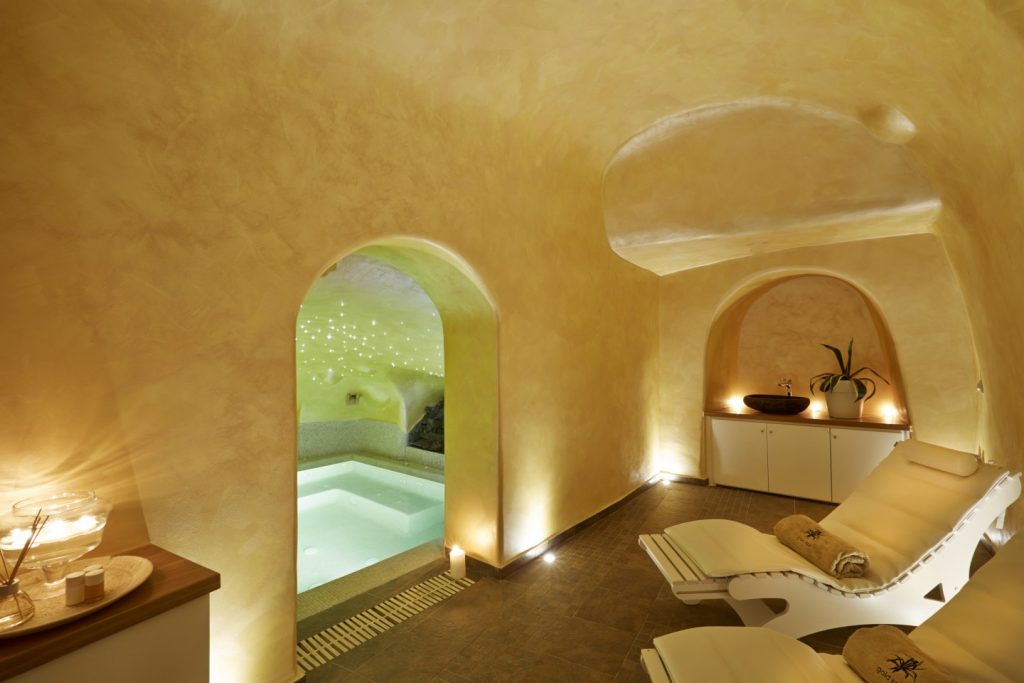 For a spa with a golden standard, visit Gold Spa at Gold Suites Santorini. Their wellness packages are impressive, some also involve a sauna and steam room. But what really takes our breath away is their cave-like spa setting with indoor pool studded with star lights that calm you right down.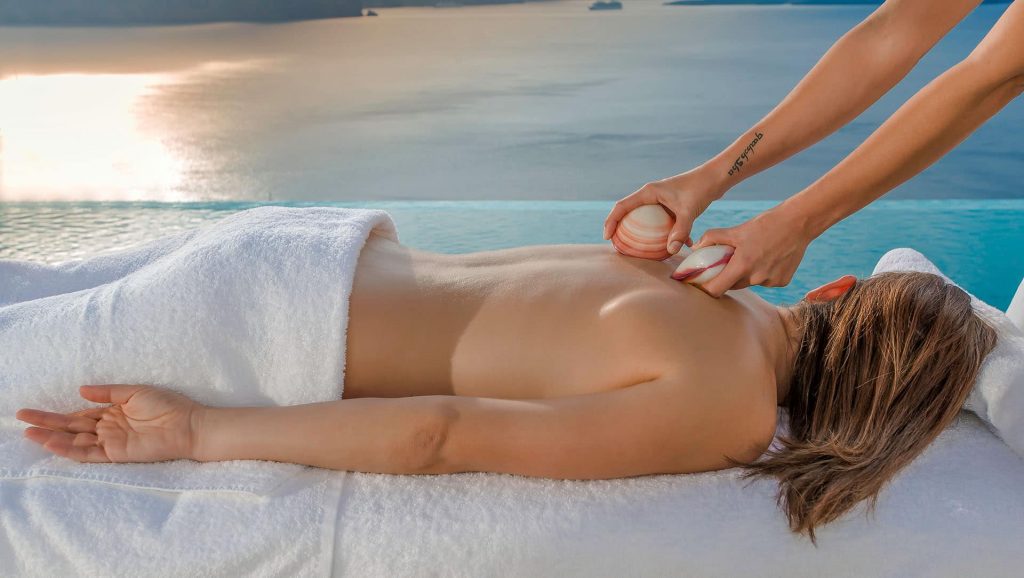 Stay at Santorini Secret Suites & Spa if you love the deluxe cave suite and caldera view. One thing not to miss out here is the hotel's wellness treatments at Harmonia Spa. And if what you're after is an anti-aging treatment, then the Wine Elixir Anti-Wrinkle Facial Treatment should be your move. Cherished for their rich antioxidant properties, the red vino is the star ingredient here used as an elixir to reduce wrinkles and boost collagen production.