Chef Kenjiro "Hatch" Hashida is back with his sushi restaurant now located at Amoy Street (Hatch's regulars may recall the original location at the Mandarin Gallery on Orchard Road and also the charming shop house along Mohd Sultan Road).
Hashida 3.0 aims to woo diners with the offering of traditional Edomae sushi omakase, which reflects Chef's take on the past and the future.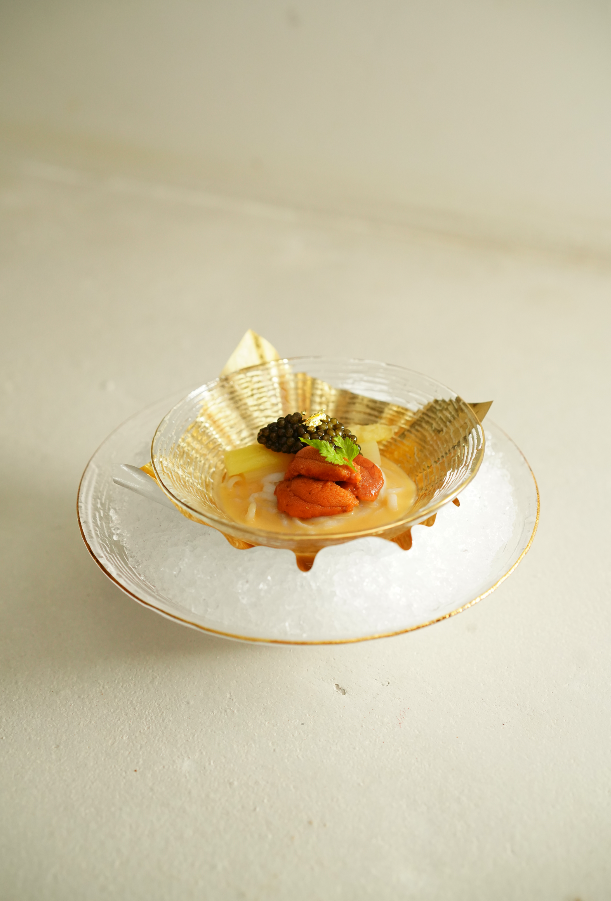 The Avant-Garde Chef
Now permanently back in Singapore following a year of being in Japan for family commitments, Chef Kenjiro Hashida, son of the late Master Chef Tokio Hashida of Hashida Sushi in Tokyo is, after 10 years, still making his mark in Singapore.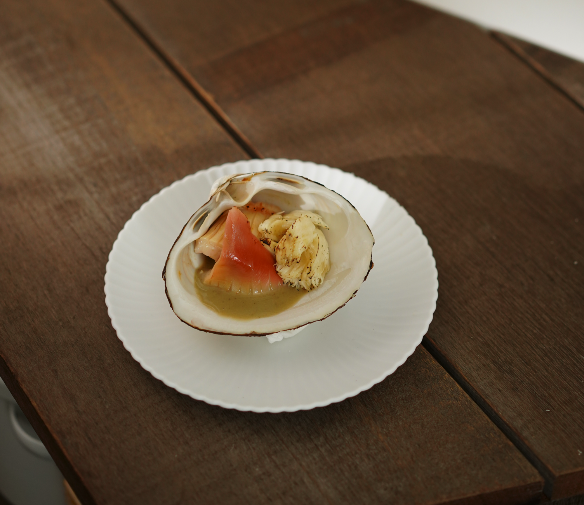 As a second–generation chef, Hatch has shown his innovative side and propensity to create out-of-the-box experiences. Such an example is Gin Salt – a collaboration between homegrown Singapore's Tanglin Gin Distillery and himself. He uses this Gin Salt on his sushi. This adds a touch of Singapore and gives the sushi a different flavour.
This Autumn, Chef will be creating mooncakes for the Mid Autumn Festival – another example of his experimental personality shining through. As a Champagne Krug Ambassador of Singapore, the Chef has created for this season Lemon Tiramisu that his guests will enjoy at his restaurant. It is things like these that make him stand out from other sushiyas in Singapore.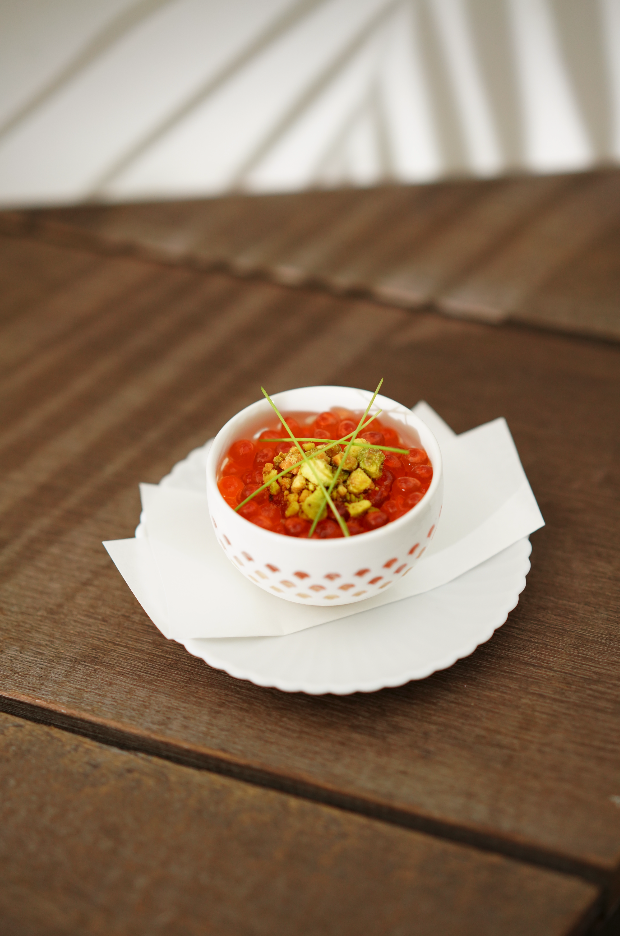 The Food
Lunch started with a silky chawanmushi served chilled. Perfect for this humid weather, this Japanese classic served with sawara, micro tomato, and snow peas displays Chef's play with a combination of ingredients and a light touch on flavours.
Crispy yet delicate baby ayu tempura and conger eel with dashi jelly were then served for the seasonal platter to mark the Summer season.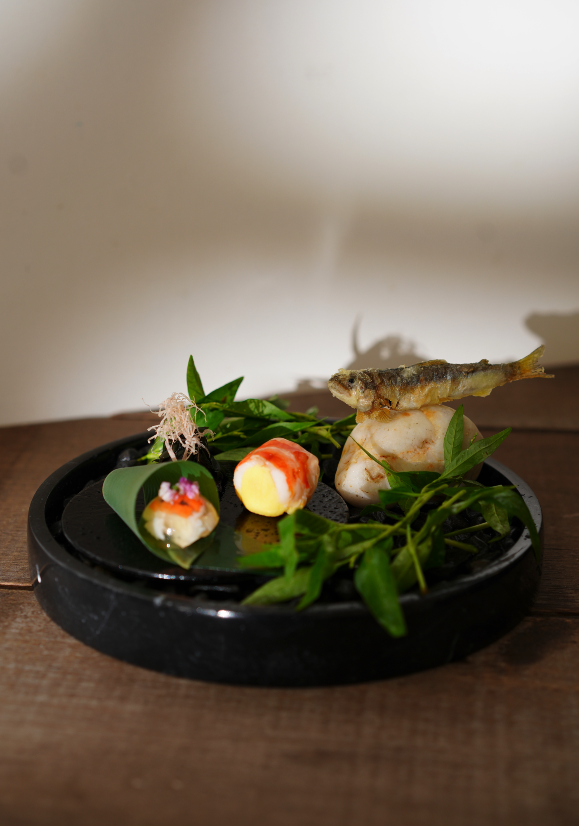 Sushi rice is unique to each individual sushiya. At Hashida in Singapore, Hatch continues with his family tradition of visiting the same rice farms that his late father went to. For each harvest, the Chef will select the rice for the season's blend. Two types of rice are used here and the exact blend is a family secret and a tradition that the Chef intends to continue with.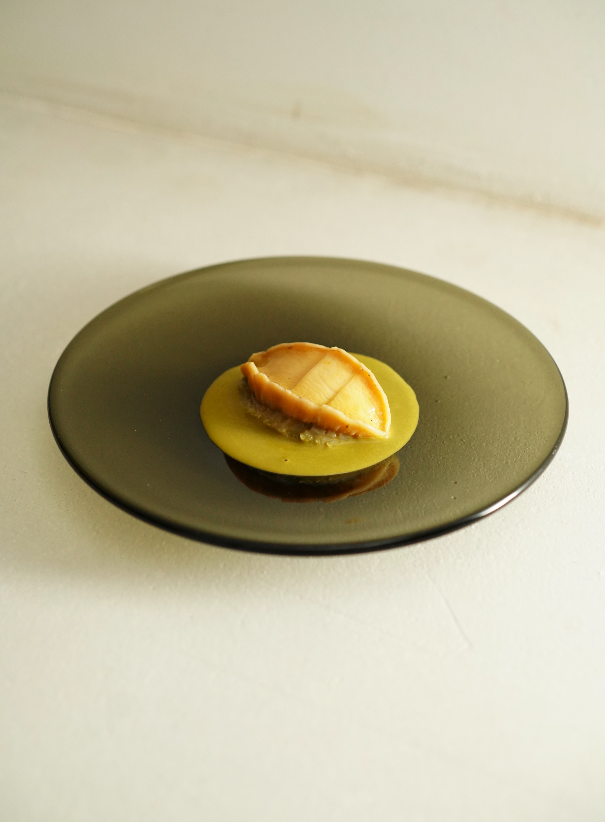 The restaurant's signatures such as Tachio with Uni are still on the menu. Eaten with one's hands, do take a moment to enjoy the warm and cold textures of the grilled tachiuo and uni as the flavours explode in your mouth. For liver lovers, Hashida's Ankimo (monkfish liver) is served top side seared to create a lovely caramelised finish for that melt-in-the-mouth experience. As before, Hashida's hand-carved otoro (a tradition started by Chef's father) ends the meal.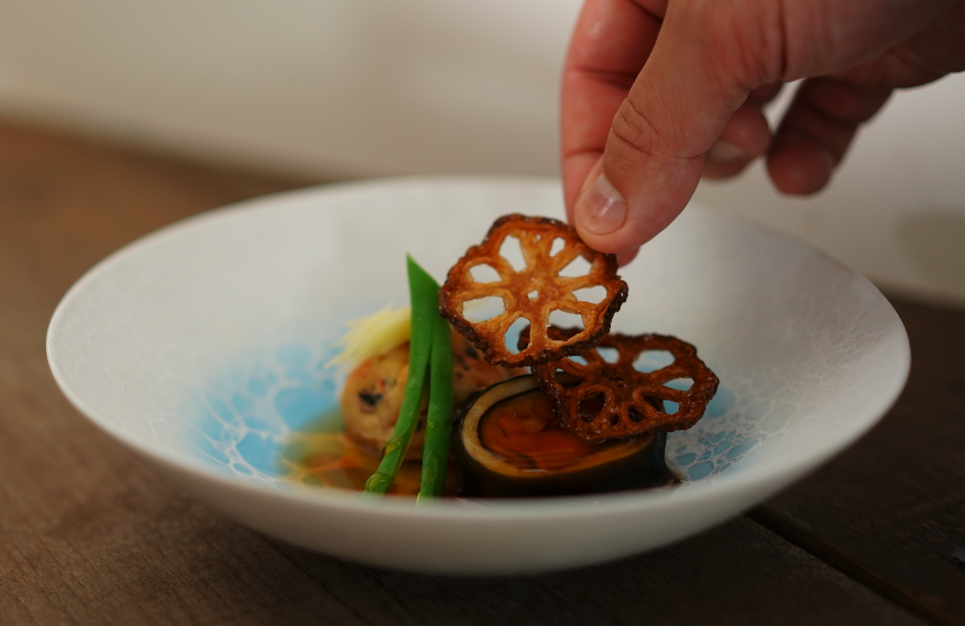 With some of Hatch's family signatures together with his own signatures, the menu has a sense of continuation of family tradition handed down to the next generation.
Chef also uses a "takohiki" knife to pay homage to his samurai lineage (via his father). With a square tip, this knife resembles that of the Samurai sword. Chef explains that the "takohiki" knife is widely used in the Kanto region due to the strong samurai culture there.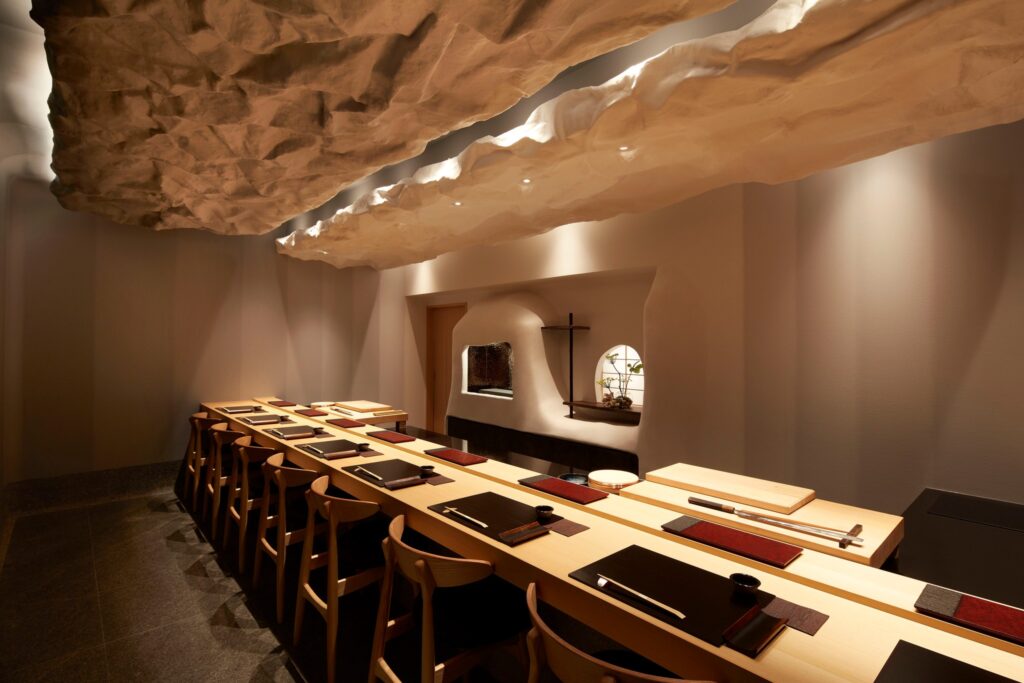 The Venue
Spread over 3 dining rooms with seating capacities ranging from 7 to 12, the beautiful interiors embrace the theme of Sando. As you walk into the restaurant, you gain a sense of stepping into a pathway leading from the outermost tori entrance to the innermost quarters of a Shinto shrine. With three distinct dining spaces, each with its individual charm, customers are spoilt for choice.
Ei (Moon)
Monochrome panelled walls form a 360-degree light and shadow experience to symbolise yin and yang in the Ei room. This is a nod to the diversity and synergy of the Chef and his team.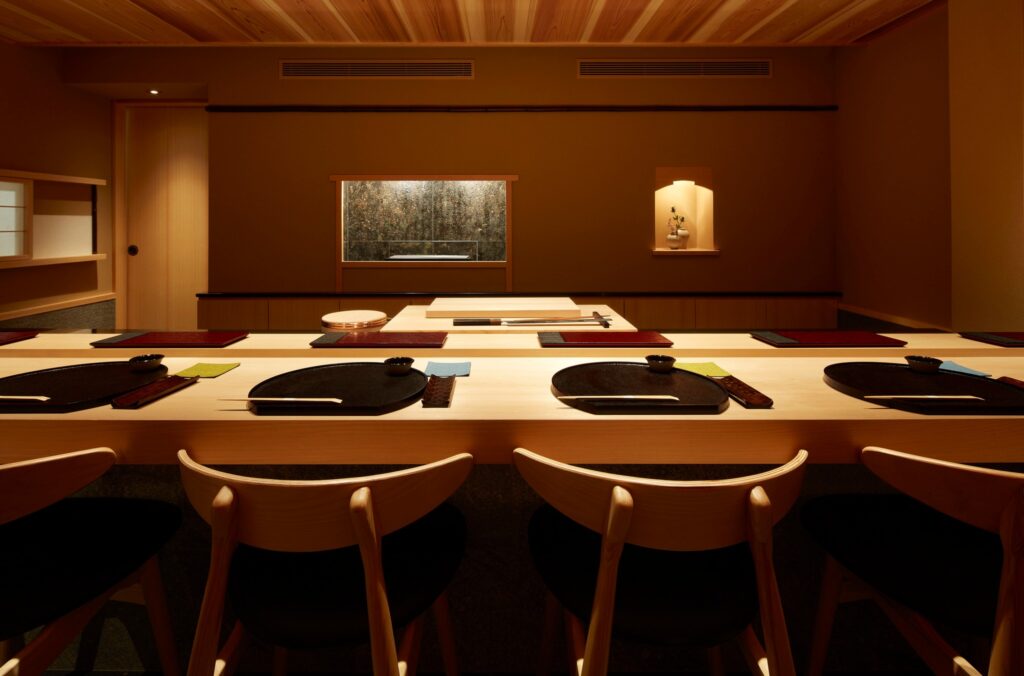 Bi (Preserving Tradition)
The Bi and Ei rooms are built using the same Hiba wood from Chef Hatch's family home in Aomori. This gives a sense of continuation and connection between Japan and Singapore.
Ou (Sakura)
With an L-shaped counter table, the Ou room is good for groups. Using Sakura wood, this room has its own built-in kitchen and features 200-year-old wood from Kyoto.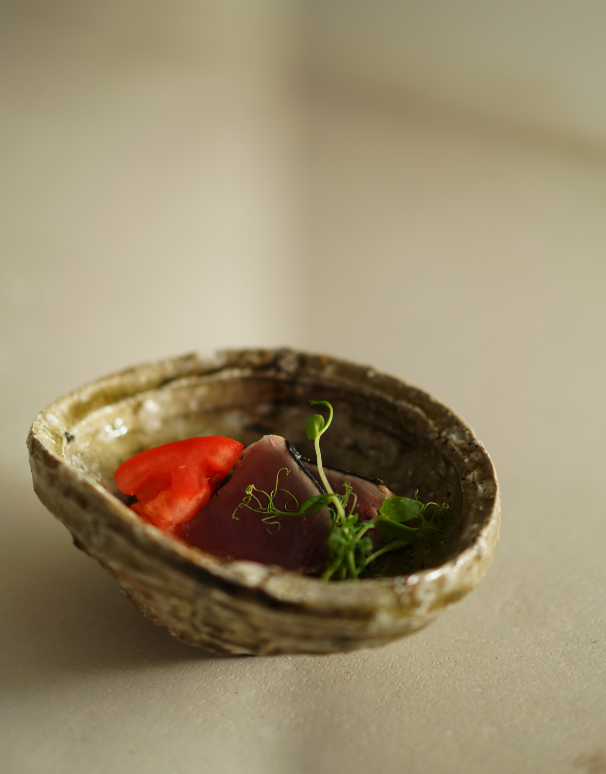 Prices:
Lunch: $200, $280, $350
Dinner: $450.00
Hashida Singapore, 77 Amoy Street, Singapore 069896
[All images courtesy of Hashida Singapore]