A recent visit to Punjab Grill Bangkok has really eased our I-miss-travel nostalgia.
Just moments away from one of Bangkok's bustling nightlife streets of Sukhumvit 11, this slice of the Punjab region comes in the like of a fine dining restaurant – except this one makes us feel right at home, thanks to its welcoming Mughal-inspired setting, decked out in ivory curtains, plush seating and impeccably glossed wooden floor and furniture. Not to mention an open tandoor kitchen where guests get a front-row view of bread and meat being cooked the traditional way.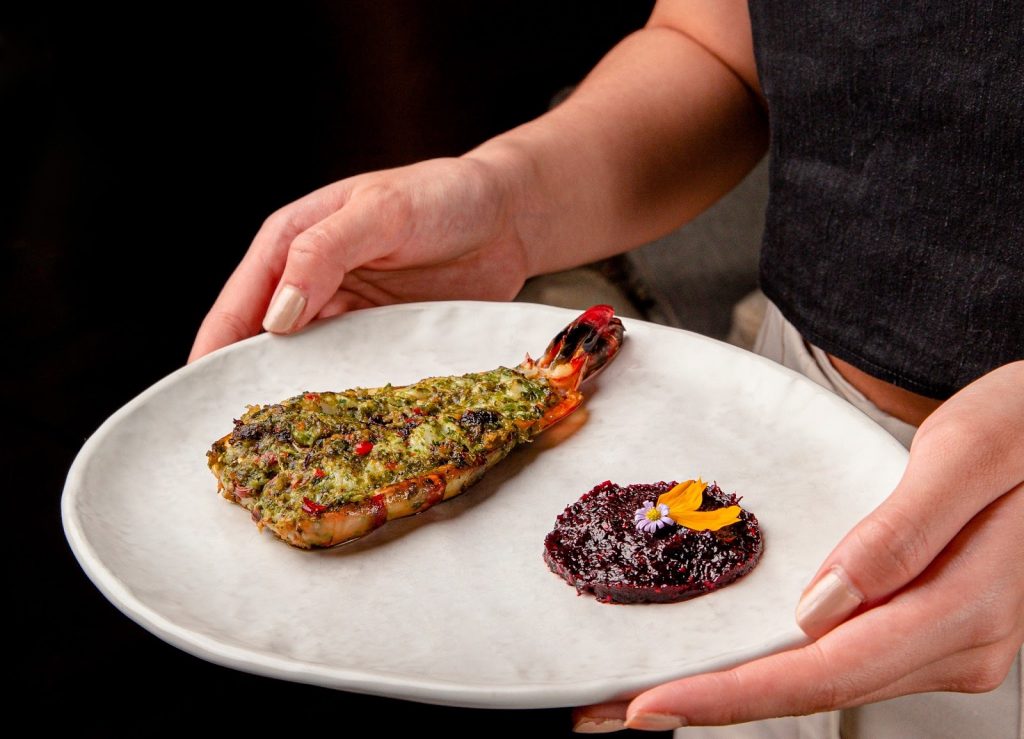 With a menu that puts the limelight on Punjabi cuisine, Head Chef Bharath S. Bhat prepares dishes with just the right amount of inventive twists in taste and representation. This place truly gives a peek into Punjabi culinary heritage and its future.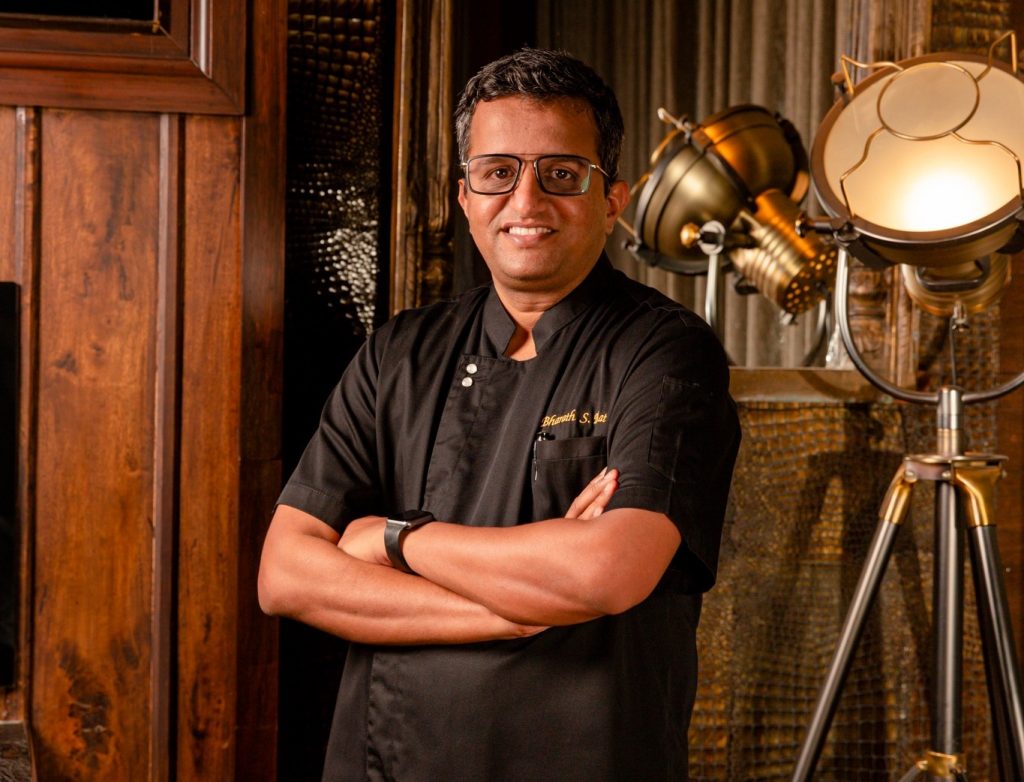 Blooming with warm spices and flavours, each dish we got to try from their new Non-Vegetarian Tasting Menu blanketed us with warmth. The dreamy playlist and the attentive and cordial service elevated the experience. Here's our recap from the night of good food and good folks.
Duck Cranberry Chaat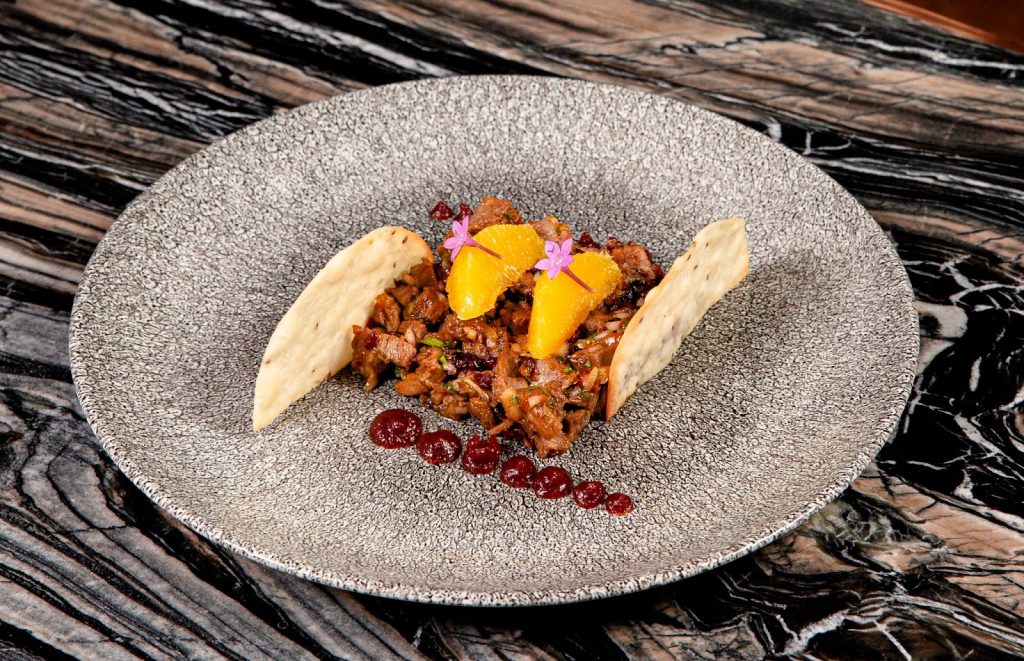 What everyone loves more than ducks is the duck confit. Here's a reinterpreted version of India's much-loved snack, chaat. The duck breast is cubed and marinated with tangy dried cranberries, oranges and spices, then served with a crisp flatbread for a contrasting crunch. It's a bright starter to tease your taste buds before moving on to the next dish.
Prawn Chimichurri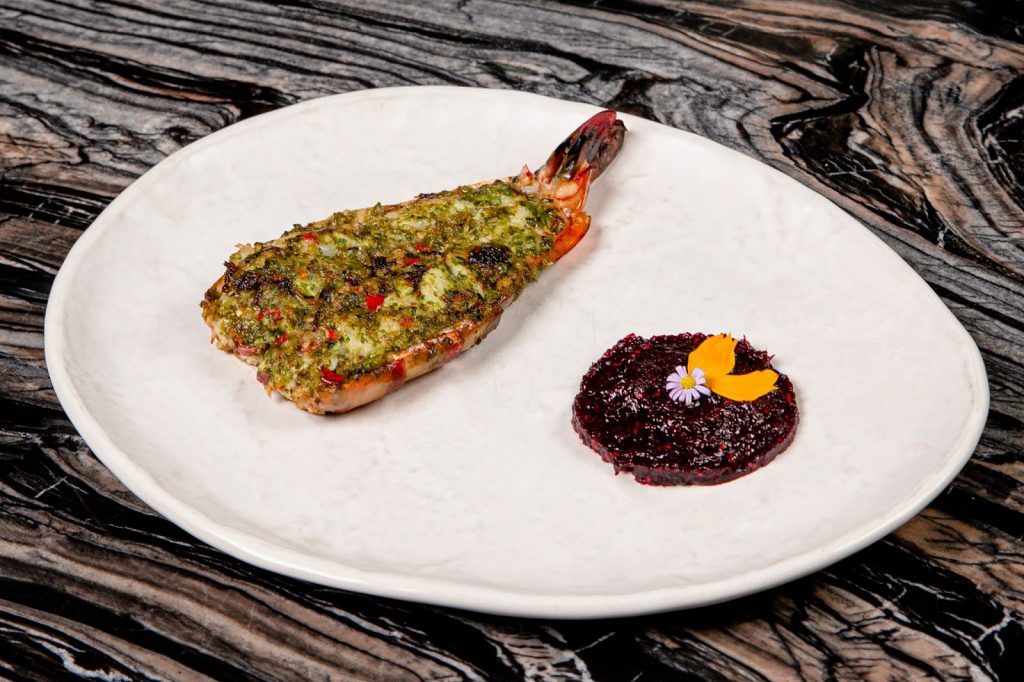 Tiger prawn alone is great but it can be even greater once it gets a serious herb treatment. Once done marinating in a pool of herbaceous chimichurri sauce, the prawn is then baked and served with sweet-sour chutney made from wild berries grown in Chiang Mai.
Peri-Peri Chicken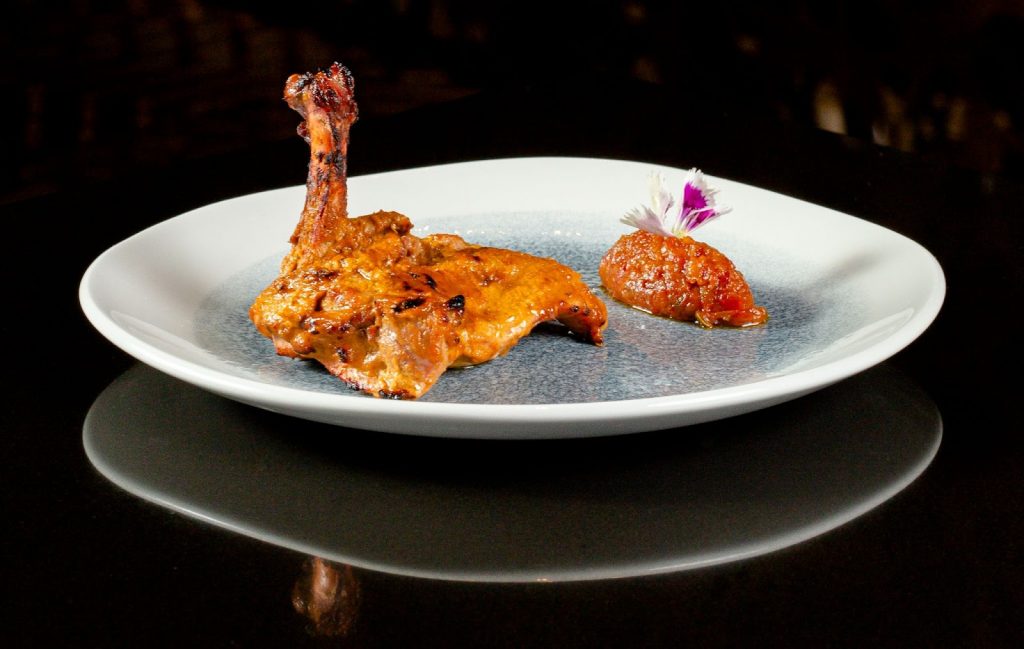 The marinade in which this chicken thigh bathes is umami-loaded and packs a punch. It's made from a medley of flavoursome ingredients like smoked bell peppers, tomatoes, shallots, vinegar and spices. Once the chicken is roasted in the tandoor, it develops a nice golden-brown crust, with a moist and juicy interior.
Passion Fruit Cinnamon Sorbet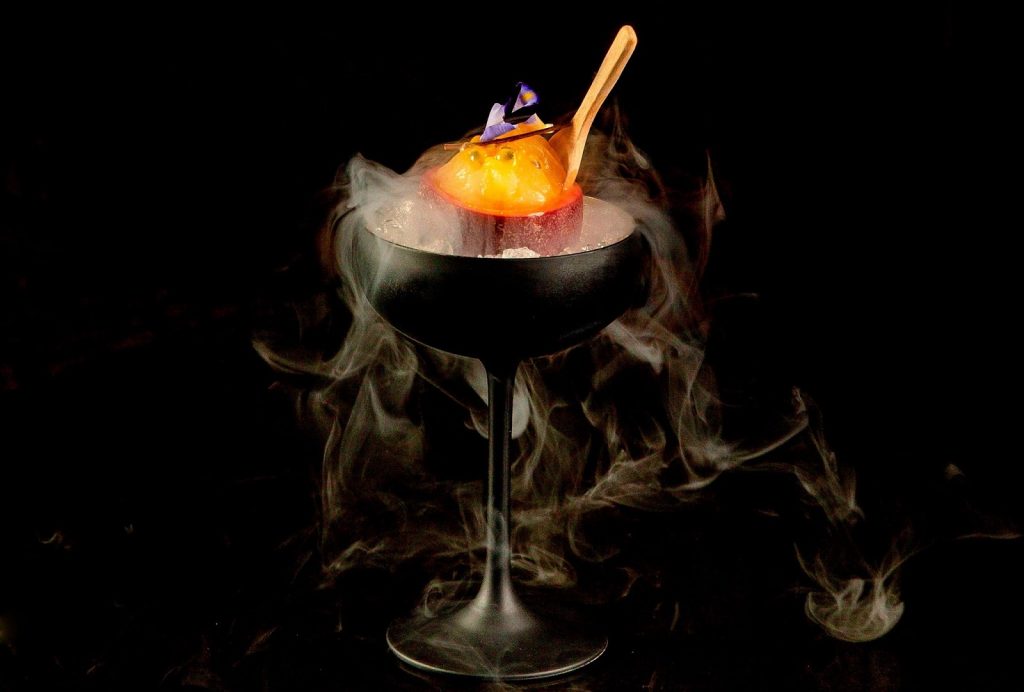 A cinnamon-y passion fruit sorbet is served as an intermezzo to cleanse and tantalize the palate before the real showstopper, which is coming up next.
Lamb Pepper Roast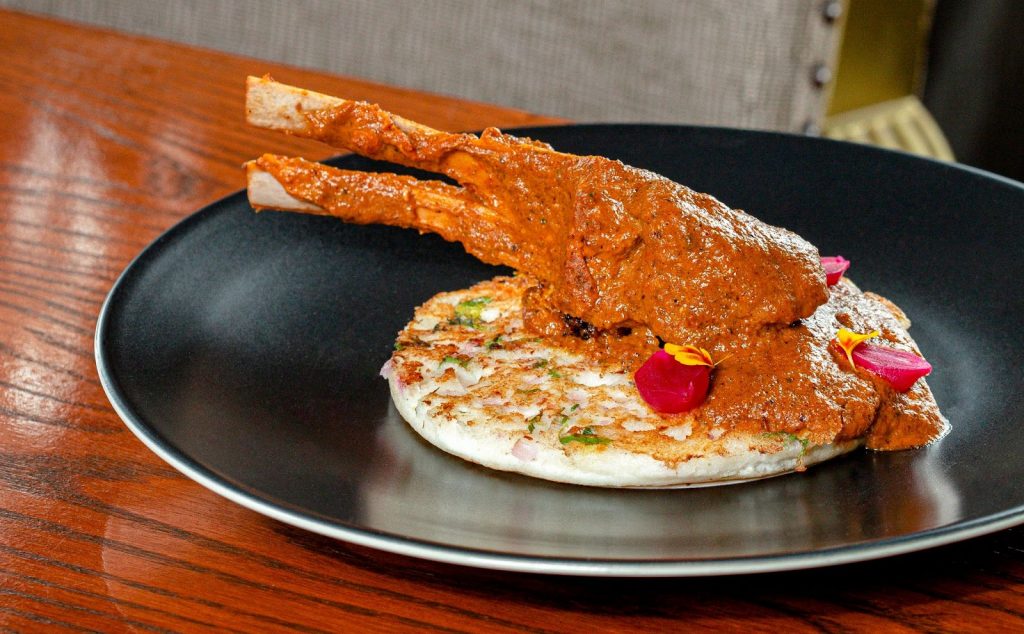 The pinnacle of this new tasting menu, Lamb Pepper Roast is here to dazzle and delight your inner curry geek. New Zealand lamb rack is seasoned with Tellicherry peppercorn masala and cooked until fork-tender. It tastes even better once served atop a fluffy bed of onion utthappam that soaks up every bit of the toothsome curry.
Tea-Biscuit Cheesecake
If you love desserts with texture – like we do – then this one would too be your favourite. Punjab Grill's version of a universally loved cheesecake starts with Parle- G (India's beloved biscuit brand) biscuit crumb crust that is topped with green cardamom basundi and strawberry popping boba pearls, plus a generous drizzle of caramel sauce for extra fun and sweetness.
[All images courtesy of Punjab Grill Bangkok]