TASTING DATE : 19 AUGUST 2020, SINGAPORE
A glass of Ornellaia always gives pleasure. This 2000 did not disappoint. Aromas of black plum, baked fruits with beautiful secondary and tertiary notes of mushroom, smoke, cloves, cooked fruit, and tobacco greeted you on the nose. The palate was soft, fine, clean with elegant tannins. With an excellent finish and balance this bottle was aging perfectly and is reaching it's peak.
Made from non-indigenous grape varietals – hence making it a Super Tuscan, this 2000 vintage is a blend of 65% Cabernet Sauvignon, 30% Merlot and 5% Cabernet Franc.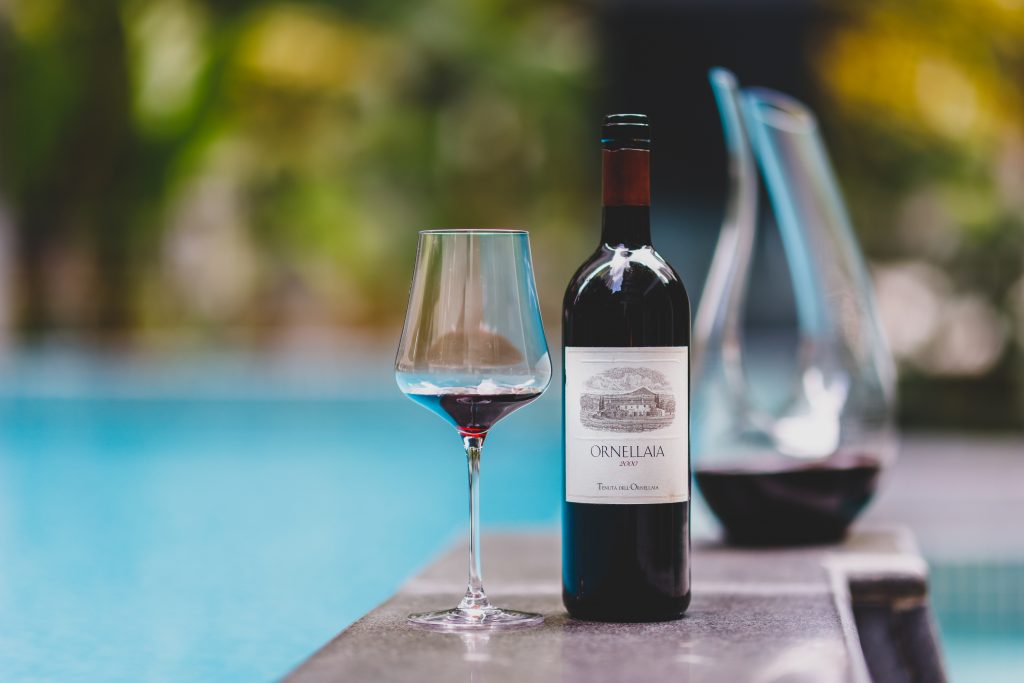 " Jammy, Bursting with Aromas of Brushed Back Fruits, Kirsch, Violets and Sweet Spice"
Founded in 1981 by Lodovico Antinori, the estate was for a time owned by Robert Mondavi. Today it is owned by the Frescobaldi family. Ornellaia has just released the 2017 vintage. Whilst waiting for your bottle to age, pick up a few bottles of their third wine Le Volte dell'Ornellaia (Le Serre Nuove Dell'Ornellaia is their second wine). I opened a bottle of the 2018 for dinner. It was a delight.
Jammy, bursting with aromas of crushed back fruits, kirsch, violets and sweet spice, this blend of Cabernet Sauvignon, Merlot and Sangiovese is not only enjoyable but also very good value.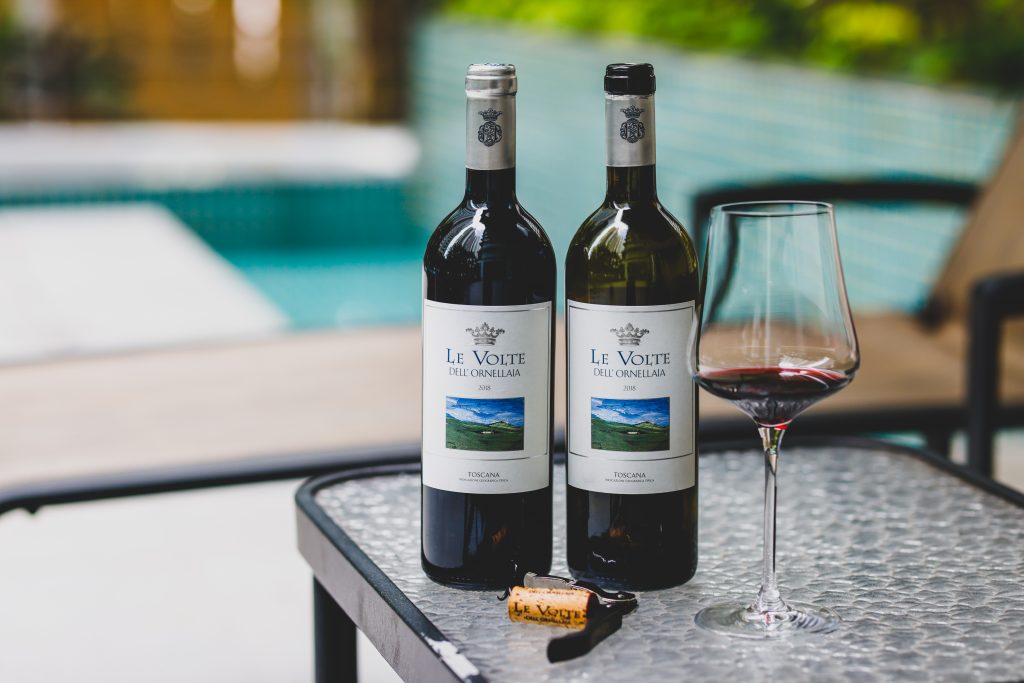 There is always comparison made between Ornellaia and the other Super Tuscans. The fun is in tasting them and seeing which you prefer.