The spice-blossoming feast of our dreams is here at Jhol Bangkok. Piloted by Chef Hari Nayak (an established cookbook author, restauranteur and mastermind behind Priyanka Chopra's NYC restaurant "SONA"), Jhol serves up Indian Coastal fare, with a creative spin.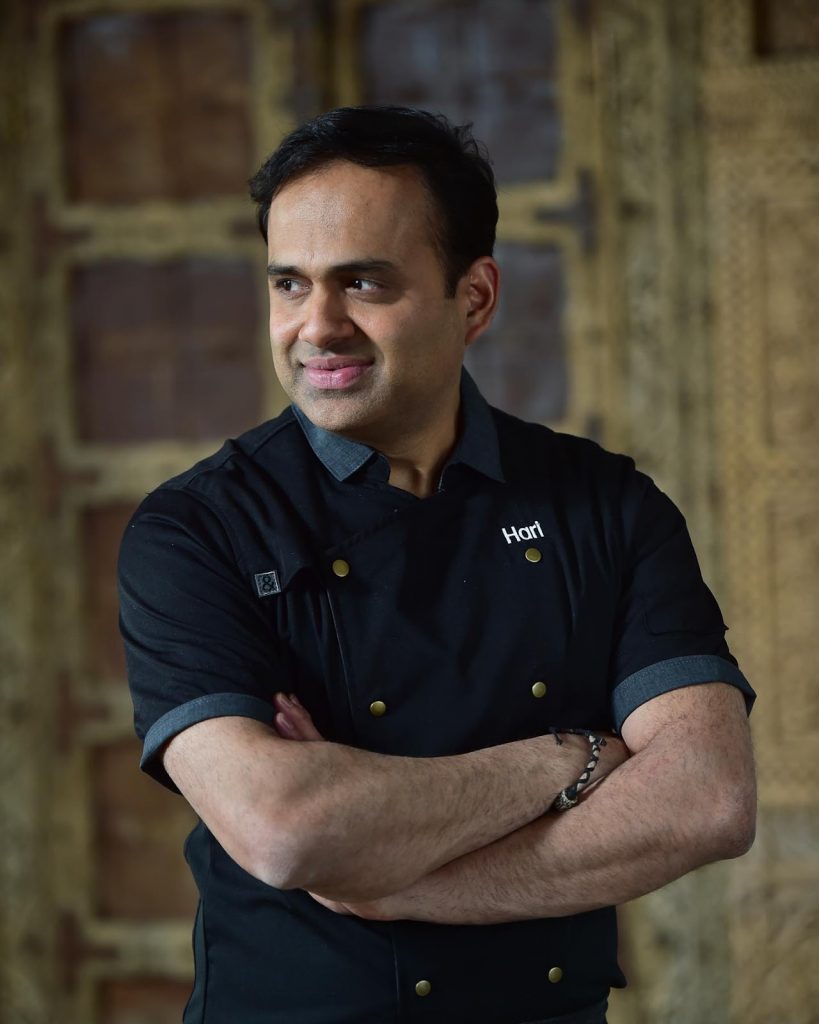 "I want to showcase the glorious coastal cuisine from southern India I grew up eating. There is so much more to South Indian cooking than dosa and Idli. There are a lot of similarities in ingredients and flavours with regional coastal cooking from the Indian peninsula and Thai cuisine" said Chef Hari Nayak.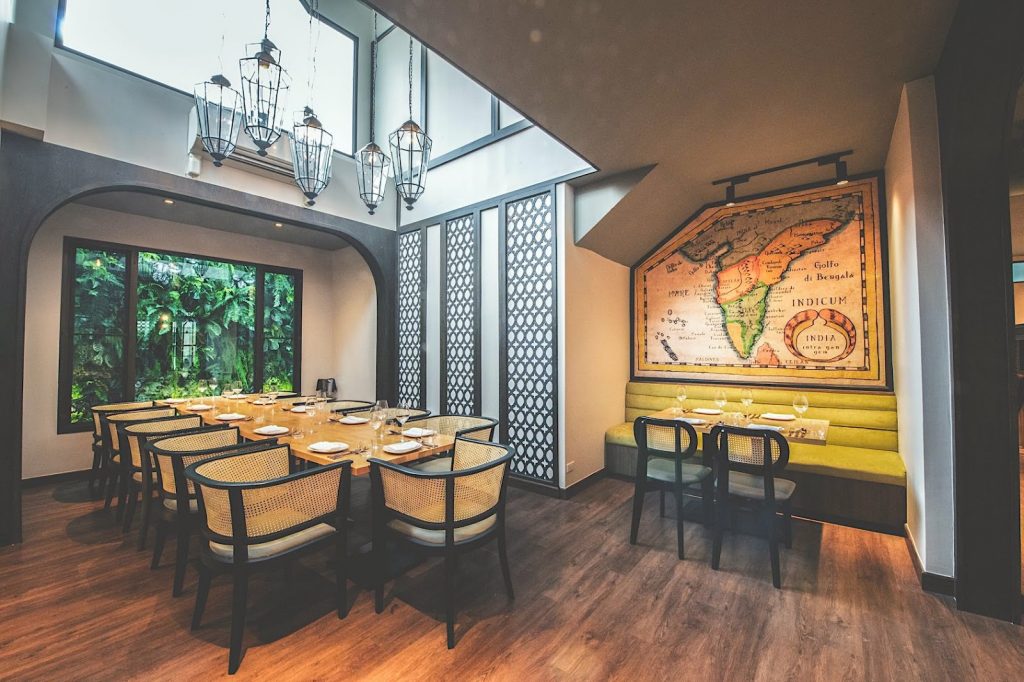 For starters, the food here is beauteous. Secondly, each dish is packed with an umami-loaded punch. Apart from the food, we especially take a fancy to the attentive service and the convivial air the staff carries with them, as well as the semi-formal setting that exudes fine dining feels without making you feel suffocated.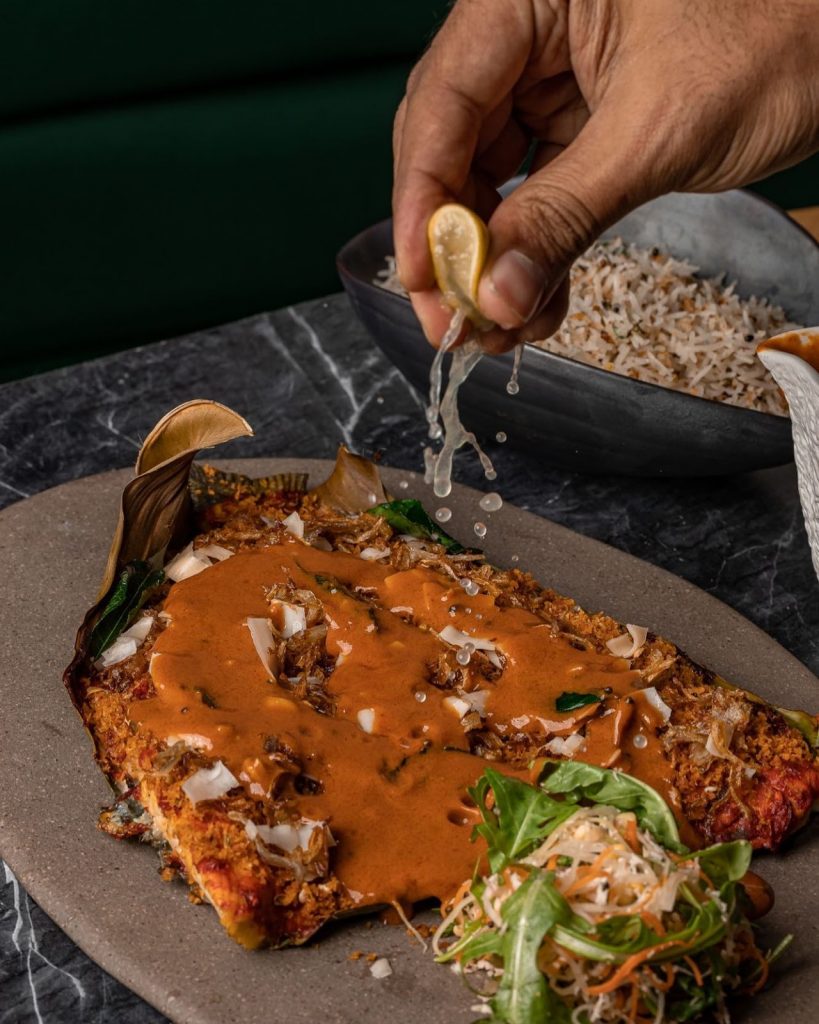 To save you time from salivating over the menu and struggling to decide what to order, here are dishes from Jhol to match the type of eater you are.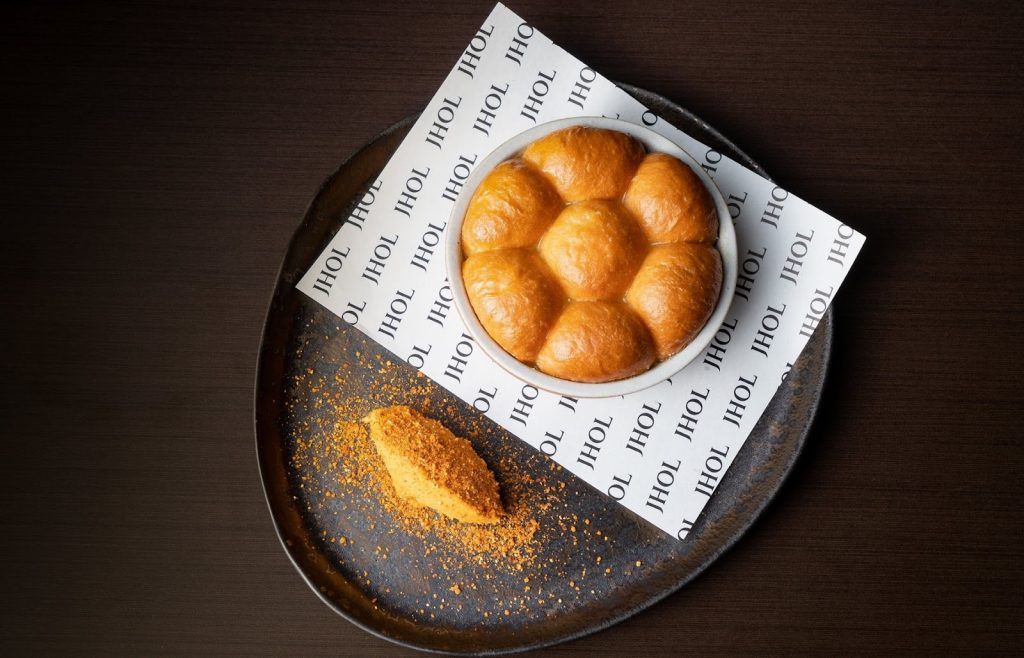 The Carbaholic
For many, carb is a daymaker. So if you're one who takes bread, rice and anything carby as an antidote to stress or a shortcut to a good day, tuck into Jhol's signature Masala Maska Bun. The symmetrically-shaped honeycomb buns are stuffed with masala mixture before getting baked until the crust is beautifully golden-brown and served with Pav Bhaji butter.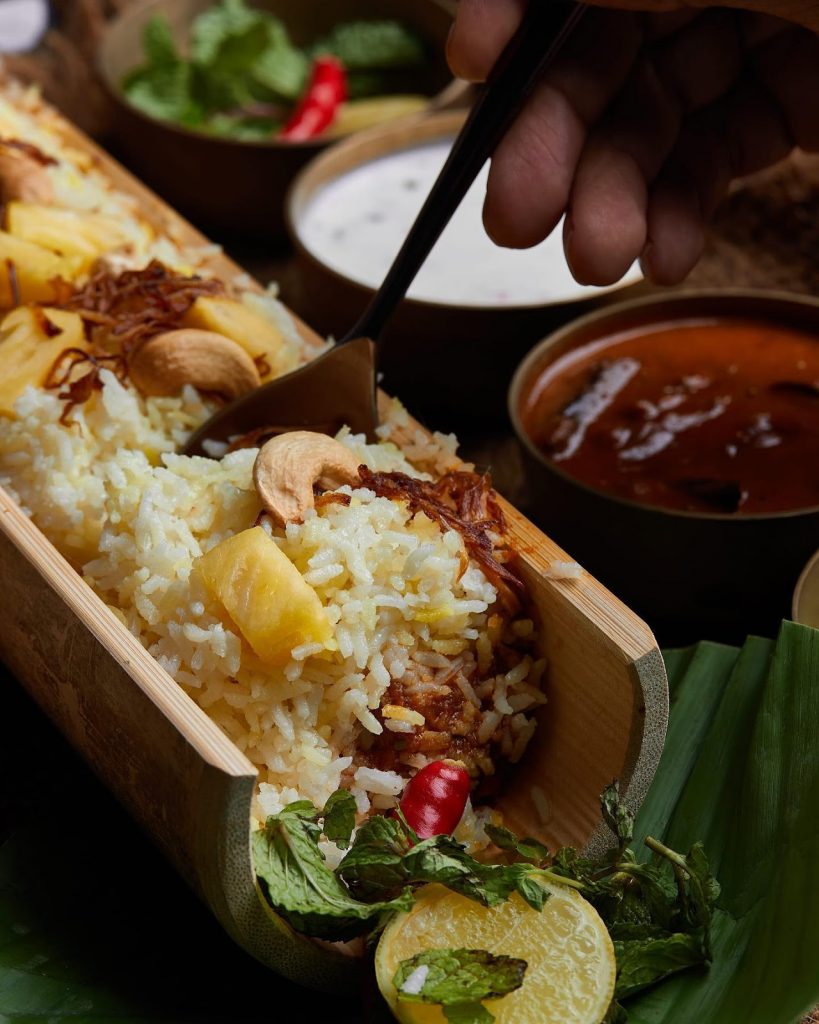 Another excellent carby item is the Thalassery Bamboo Biryani where layers of Kaima rice, chicken or veggie masala, and a medley of crunchy elements, like cashew and pineapple chunks, are stuffed in a bamboo shack and steamed.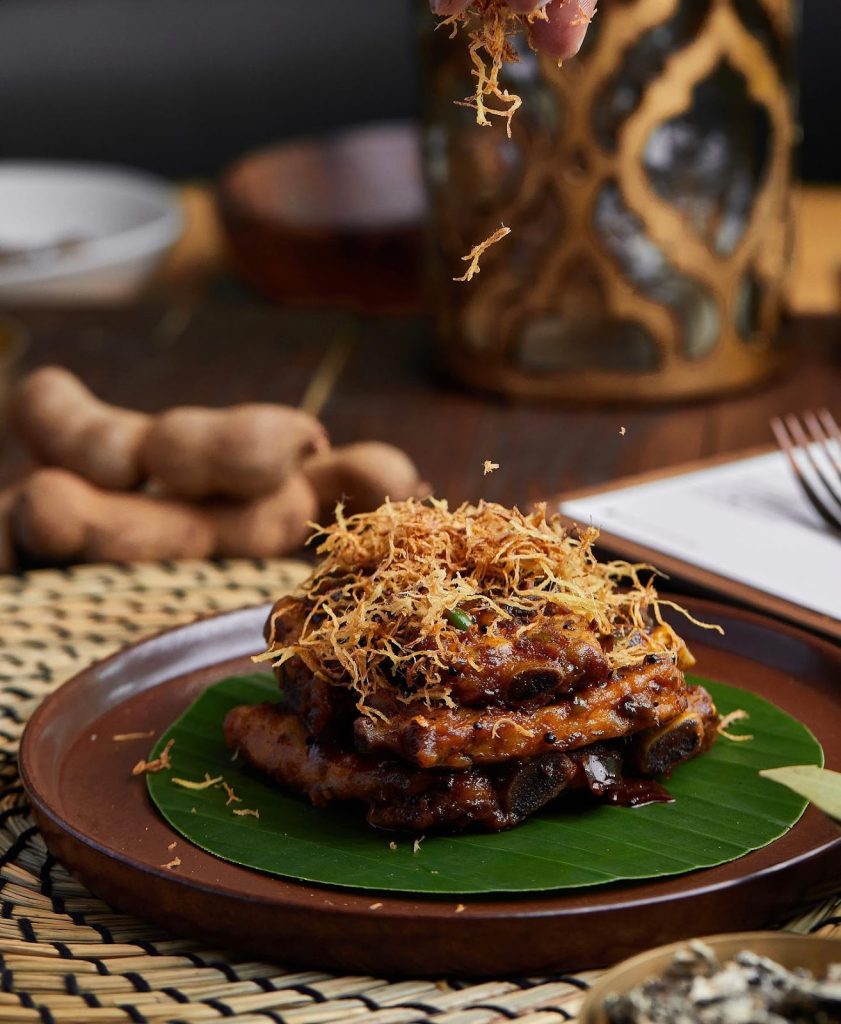 The Meat Aficionado
Made for a rib monster, the sweet-sour Baby Back Injipuli Rock Ribs is expertly cooked and coated in ginger tamarind jaggery glaze.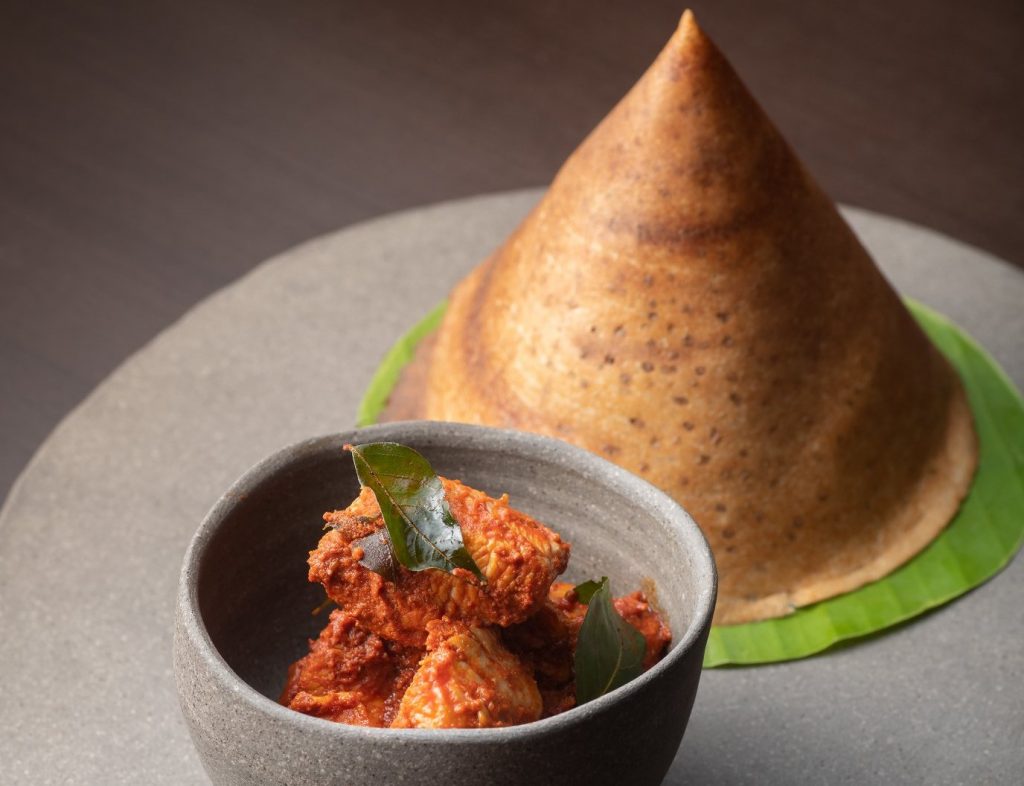 The Ghee Roast Chicken served with a dosa cone and coconut curry leaf chutney is meaty, buttery and fiery, thanks to the generous amount of ghee and dry red curry the chicken is cooked in.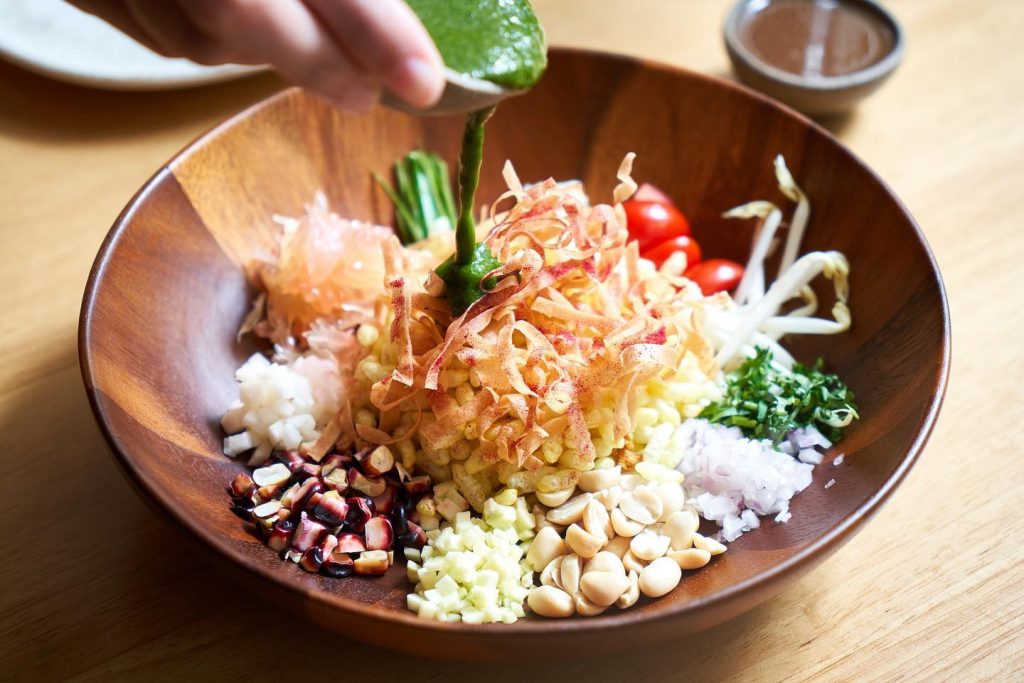 The Veggie Lover
For plant-based eaters, delve into the Bhel Puri, a Mumbai street staple. Jhol's version is reinvented with a Thai touch. Inspired by Khao Yam (Southern Rice Salad), the dish is a vibrant jumble of puffed rice, red corn, pomegranate, mango, pear, peanuts, sprouts, crispy sev noodles, and chamuang leaves – all bound together by a bright tamarind and green chilli chutney.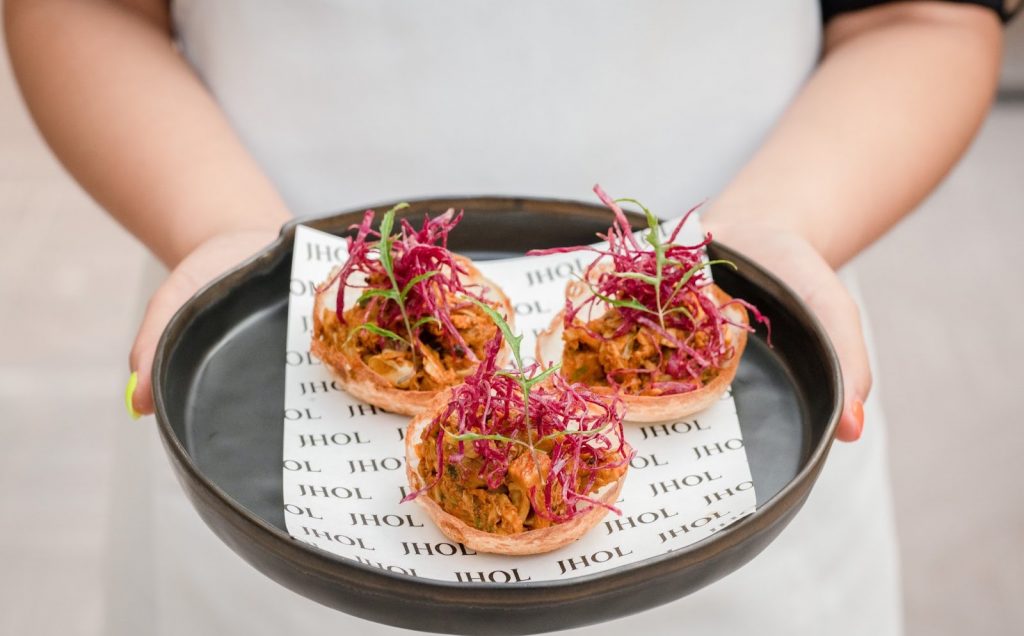 The All-About-Texture Eater
As texture fanatics ourselves, this one has always been our favourite. Hailing from the Kerala region, Mini Appam is a one-bite delicacy. The petite hoopers are crowned with pungent young jackfruit curry and fried shredded purple potato to bump up the colours and crunch effect.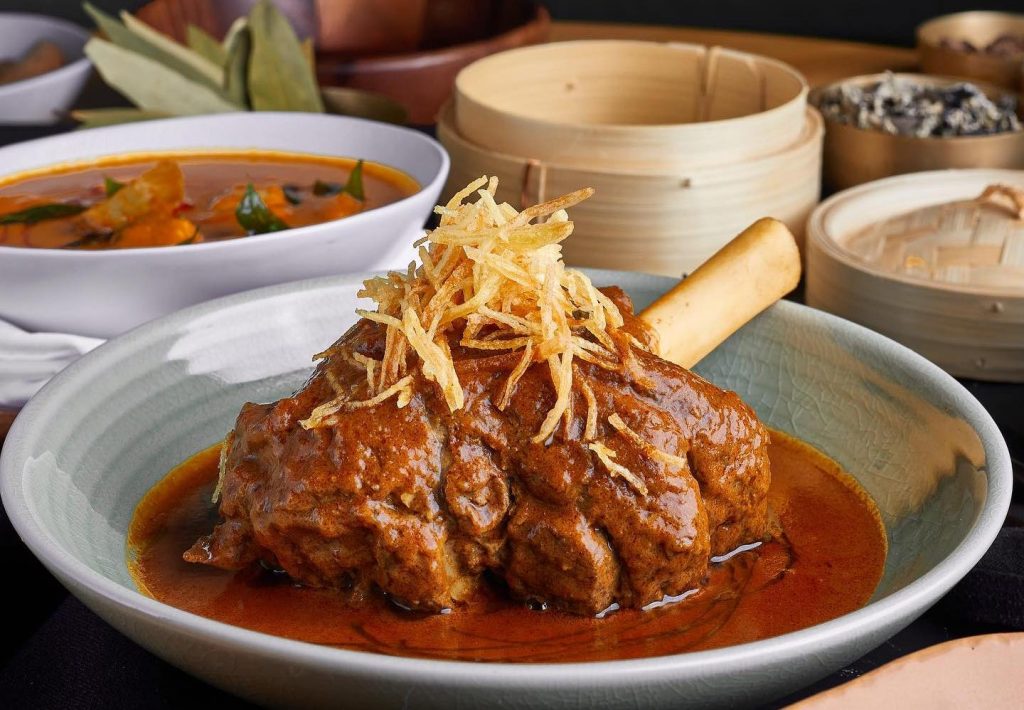 The "More Is More" Type
For those living by the "more is more" motto, indulge in the Chettinad Lamb Shank where the gigantic cut of the shank is cooked low and slow in a curry packed with spices typical of Chettinad cuisine – think Kalpasi (black stone flower), star anise and Marathi Moggu (dried flower pods). With its size and flavours, this dish is surely a crowd-pleaser on any table it's set on.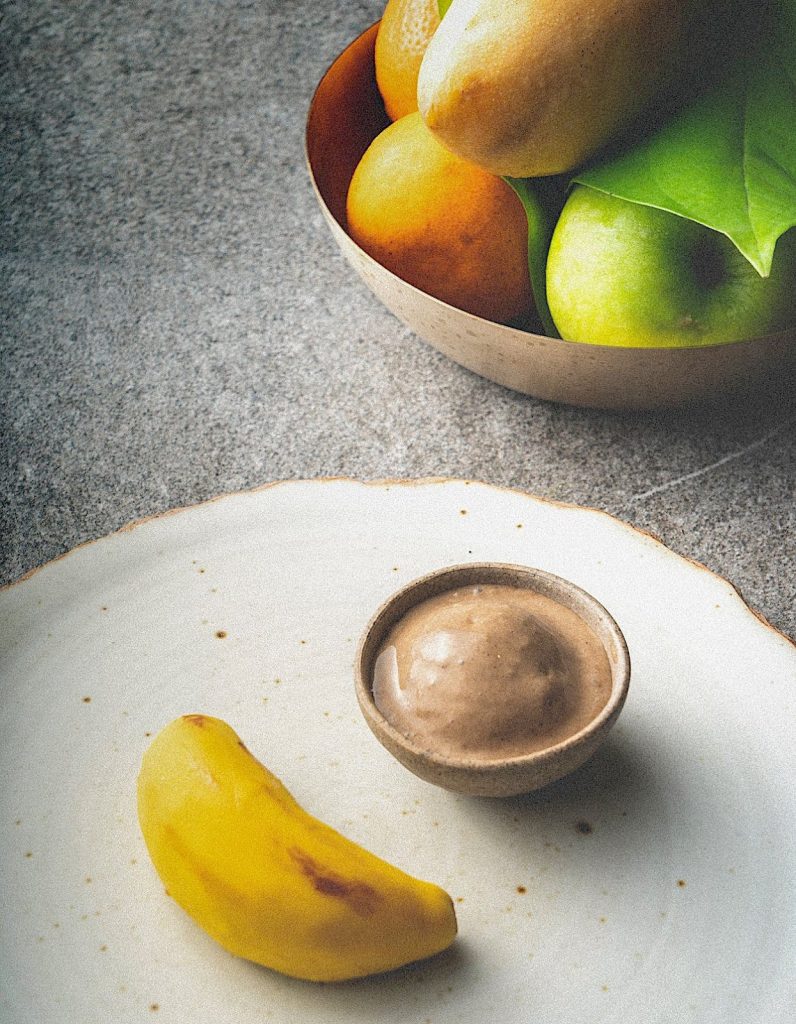 The Social Geek
Social geeks, get your camera ready. Once served, don't let the banana-shaped dessert fool you into thinking Jhol is only serving the basics to cap off your meal. Beneath the sunray-shade skin is the house-made ice cream flavoured with Kaapi, South Indian filter coffee (a blend of coffee and chicory). A luscious surprise that will make you – and your IG followers – go ooh and aah as soon as it is cut open.
(All images above courtesy of Jhol)