A boat trip conjures up images of cruising through pristine waters on a breezy, peaceful day under a bright yet gentle sun.
With the "Boat" category on Airbnb, those who are into posh water vehicles can now book a private stay on luxury yachts, hip houseboats and even sailboats, in just a few clicks.

Here are some of the most stunning Airbnb boats in Europe currently on our #RadarList.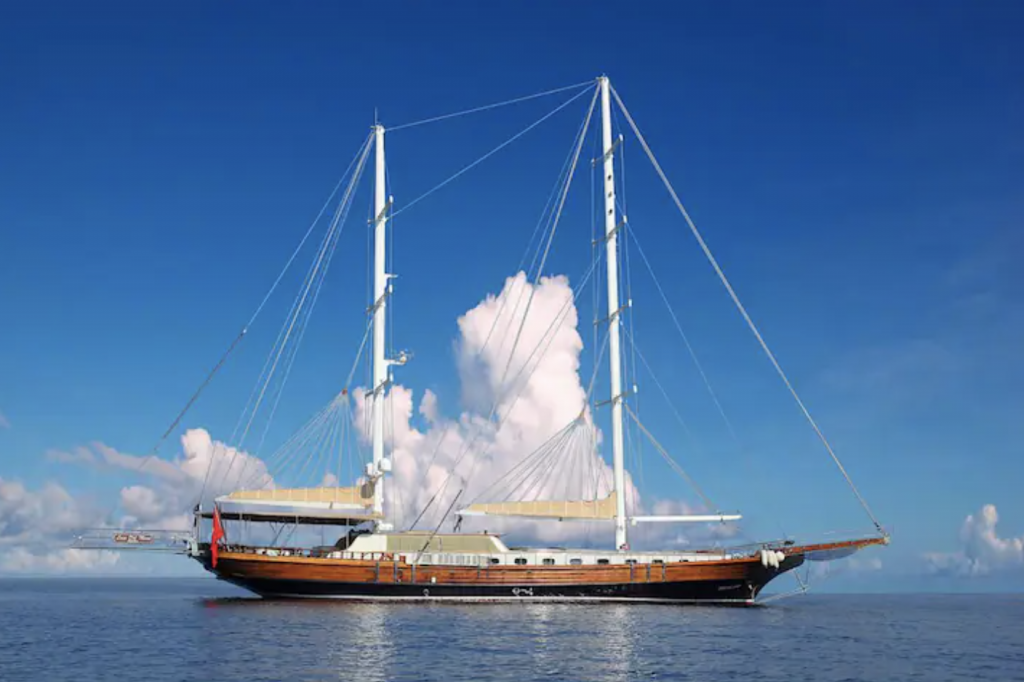 Fethiye – Turkey
2022 is all about embracing new experiences. So go boat or go home on your vacation. This 34-metre beauty, Luce Del Mare, will take your yacht trip to new heights with five-starred amenities on board: one master cabin, two twin cabins, two double cabins, five bathrooms, and a lounge.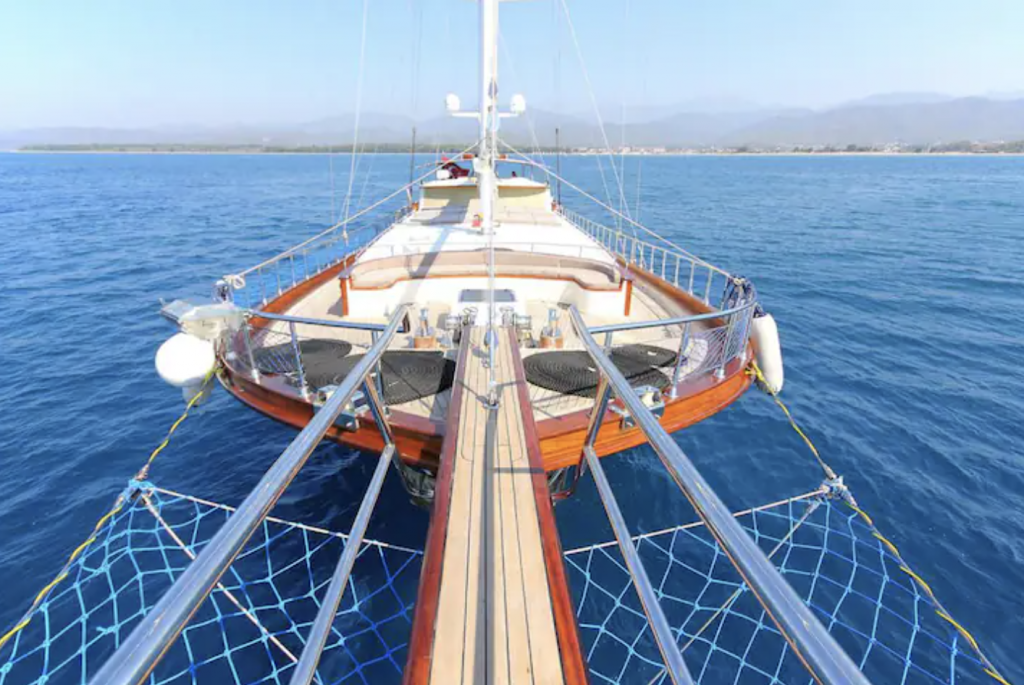 The vintage design, both exterior and interior, exudes an old-school charm that gives you flashbacks to the scenes from classic movies.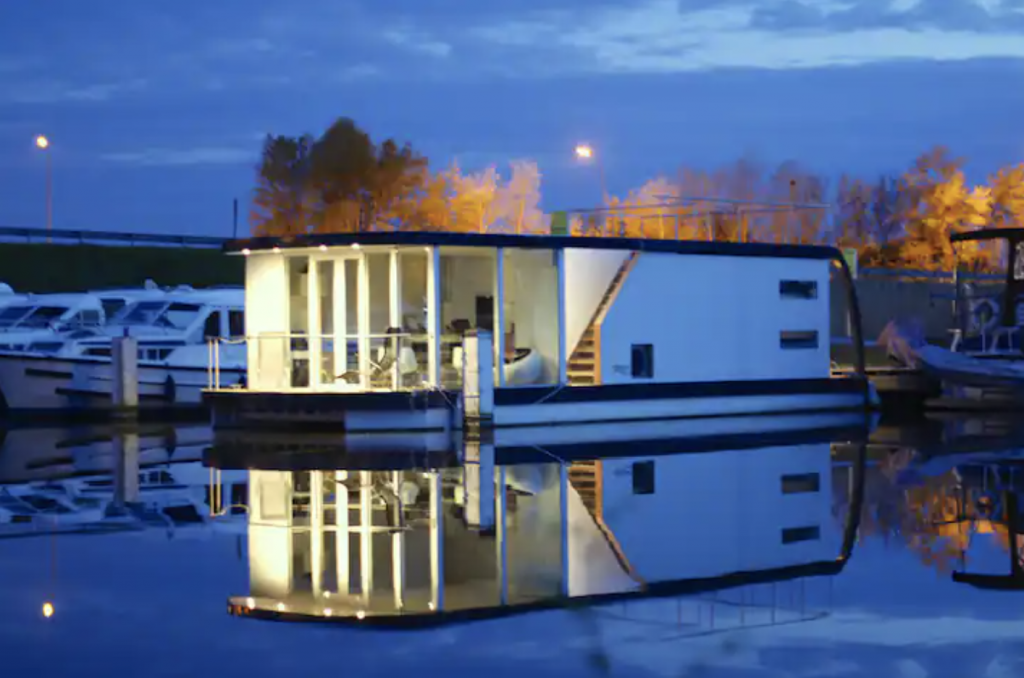 Nieuwpoort – Belgium
For a homebody (we know you're out there), this houseboat should be your pick. It offers a new unique travel experience whilst still comforting you with a sense of home.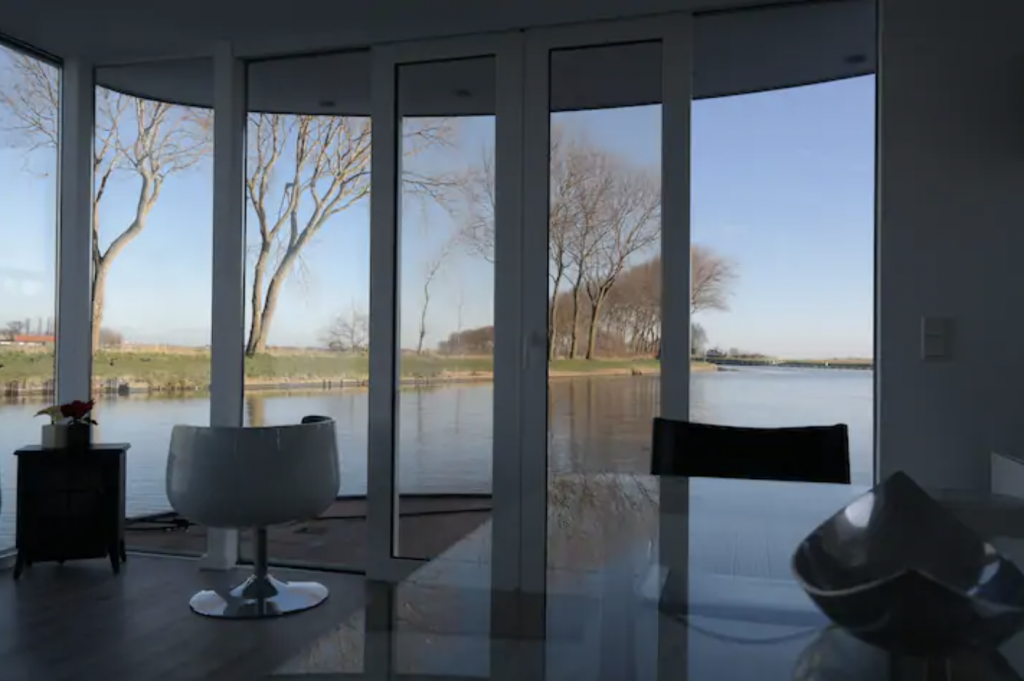 Situated on a river in the countryside of Nieuwpoort, the house comes with homely accommodation features and arrangements – two bedrooms, a bathroom with a washer and dryer, as well as a kitchen equipped with stoves, an oven, a dishwasher and a refrigerator. It's essentially a modern home, except it's floating.
To book, click here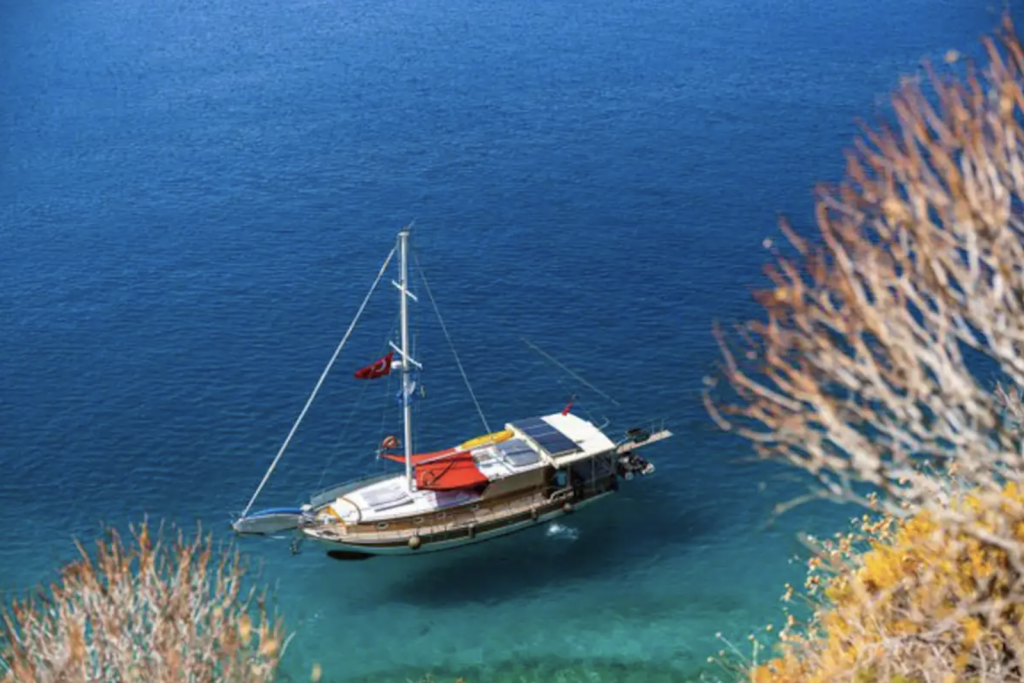 Kaş/Kekova/Kalkan – Turkey
Activate your vacation mode and spend days cruising through Kaş, Kekova and Kalkan in Turkey on this deluxe gulet. Featuring two bedrooms, a kitchen and an alfresco dining area, the classic wooden yacht can accommodate up to six guests.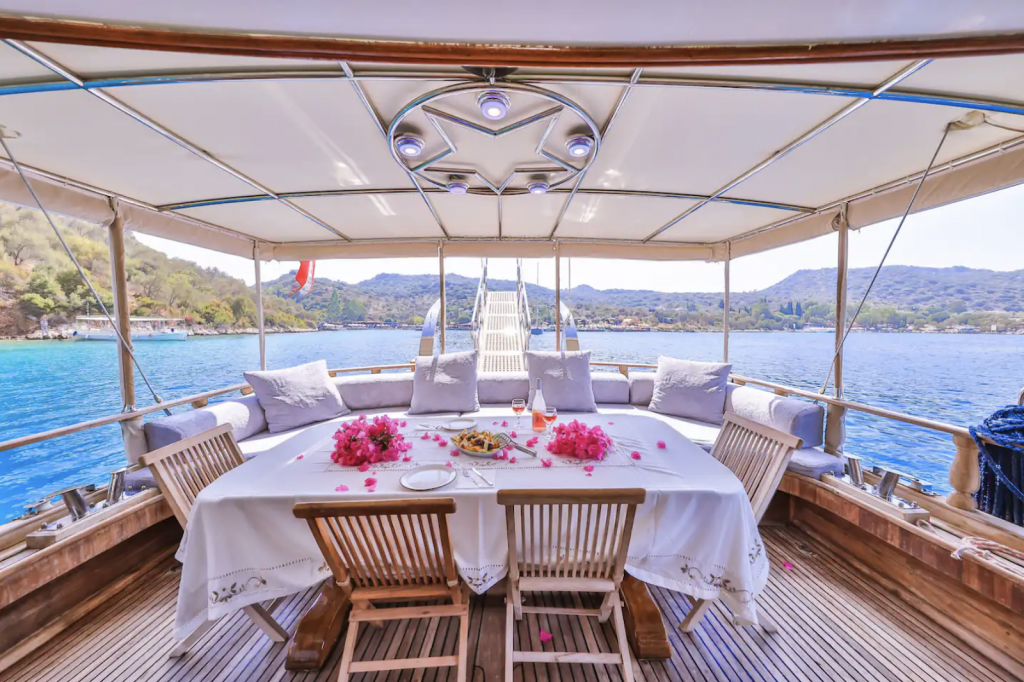 Crewed by the boat owner, who is a local, the trip will lead you to discover under-the-radar sights and secret bays, so set your expectation beyond the touristy attractions.
To book, click here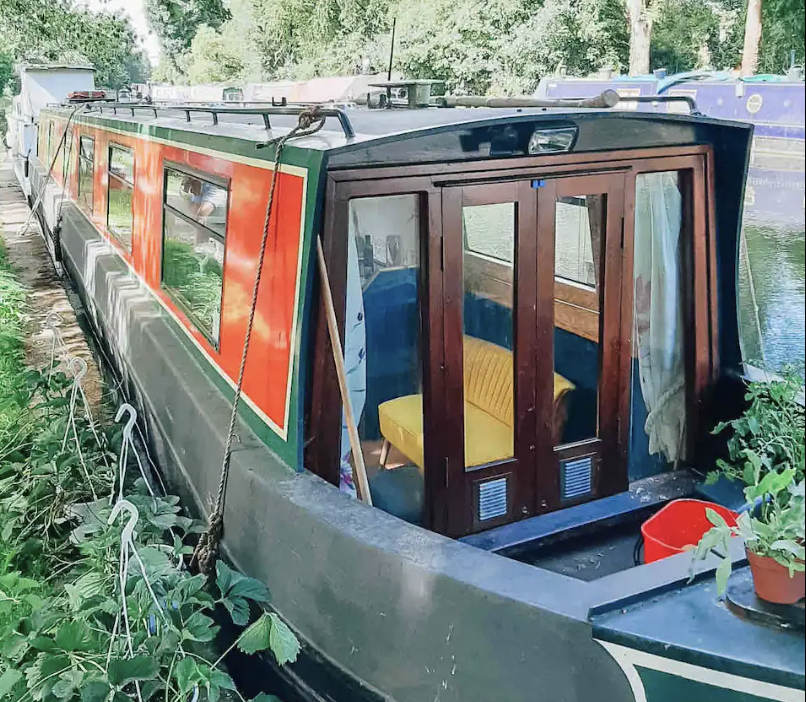 London – UK
Add a splash of colours to your time in London with a long stay on this colourful narrowboat. Designed to navigate narrow waterways, the narrowboat (as the name suggests) is a perfect vehicle to explore London in new lights.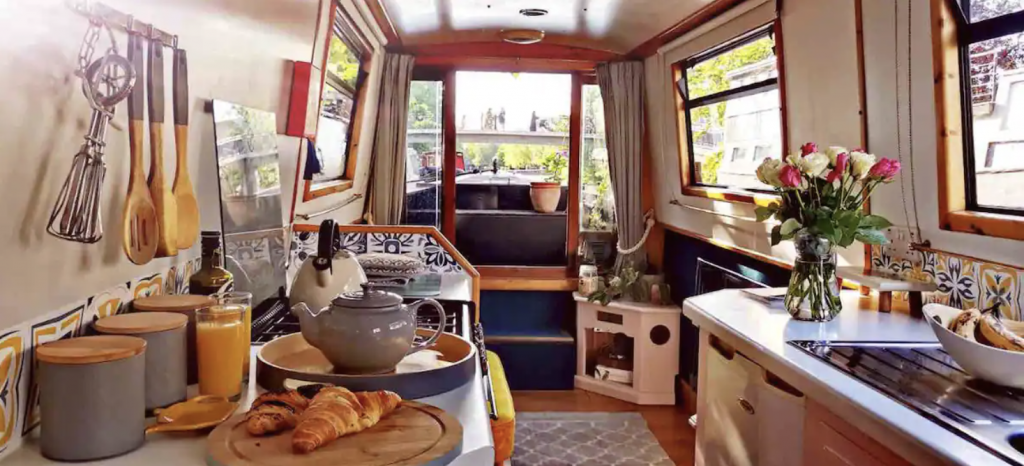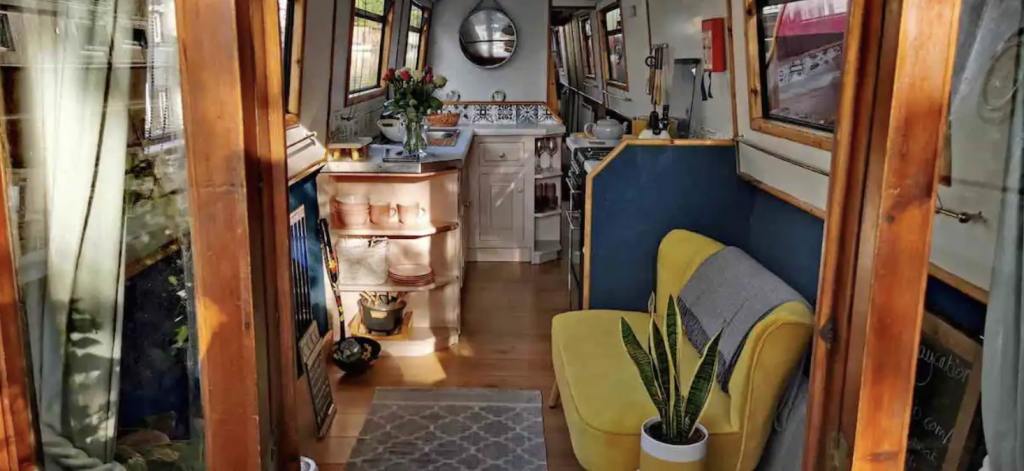 Commence your journey in Uxbridge, then sail your way into London or nearby locations. The boat comes with two comfortable bedrooms, a fully equipped kitchen, a living room, a dinette and a bathroom, and can host up to five guests.
To book, click here