Tucked away on the 2nd storey of the Intercontinental Hotel Robertson Quay is Ichigo Ichie – A hidden gem helmed by 45-year-old Chef Akane Eno – a graduate of the Tsuji Culinary School in Osaka. Chef Akane is currently the only female Japanese Chef helming a fine dining restaurant in Singapore.
Opened in 2020, Ichigo Ichie is unique as the Chef presents a dining experience by giving the diner her version of a "washoku" meal – creating dishes with ingredients she respects.
A resident of Singapore for over 8 years, Chef Akane's passion to share her knowledge comes across immediately when you meet her. In her quaint 16-seater restaurant, she promotes local Japanese artists and personally curates the sake list. She changes her menu seasonally with ingredients that arrive in to Singapore four times a week. If you are concerned that the omakase menu offers no variety, fear not, Chef Akane recognizes this and arranges for her repeat guests a slightly varied menu.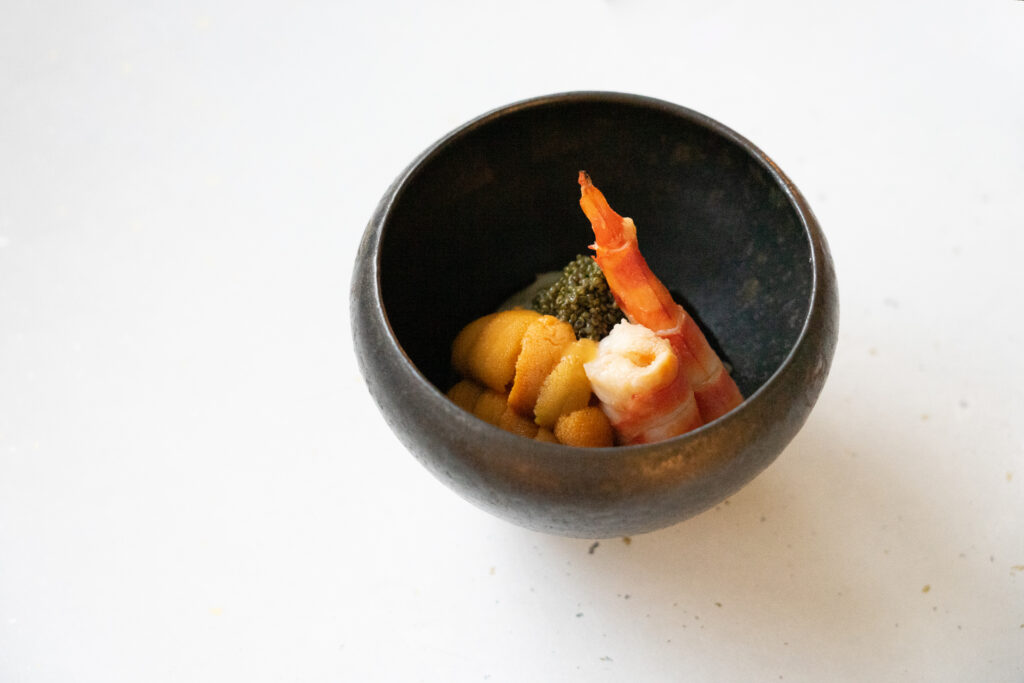 Chef's signature "Prawn Noodle" is a bowl of somen with kuruma ebi, murasaki uni and tonburi. Served chilled, it is a delicious mix with prawn broth made from grilled Japanese tiger prawns with sake and mirin. For that spice kick, yuzu chilli paste is served on the side. Her donabes are another signature. The beef rice is exceptionally popular. Using a combination of Miyazaki A5 Sirloin and Iga A4 rump, Chef mixes these two types of beef together to bring out a more complex flavour. The minced beef is cooked with a selection of Japanese onions and a soboro sauce which is made in house. Koshihikari rice from Nagano is used together with kyujo leeks, arima sansho pepper and kinome leaf to give this dish its unique flavour. The rice is cooked using water from Hokkaido – an illustration of Chef's attention to detail.
When asked what inspires her, she responds candidly "I am a conductor who brings together ingredients to create a creation". Her conversation with the ingredients never ends and each conversation brings a new creation to the plate. Whilst she may be using the same ingredients, each dish is different and it is through this that she hopes to create, for her customer, their own Ichigo Ichie experience.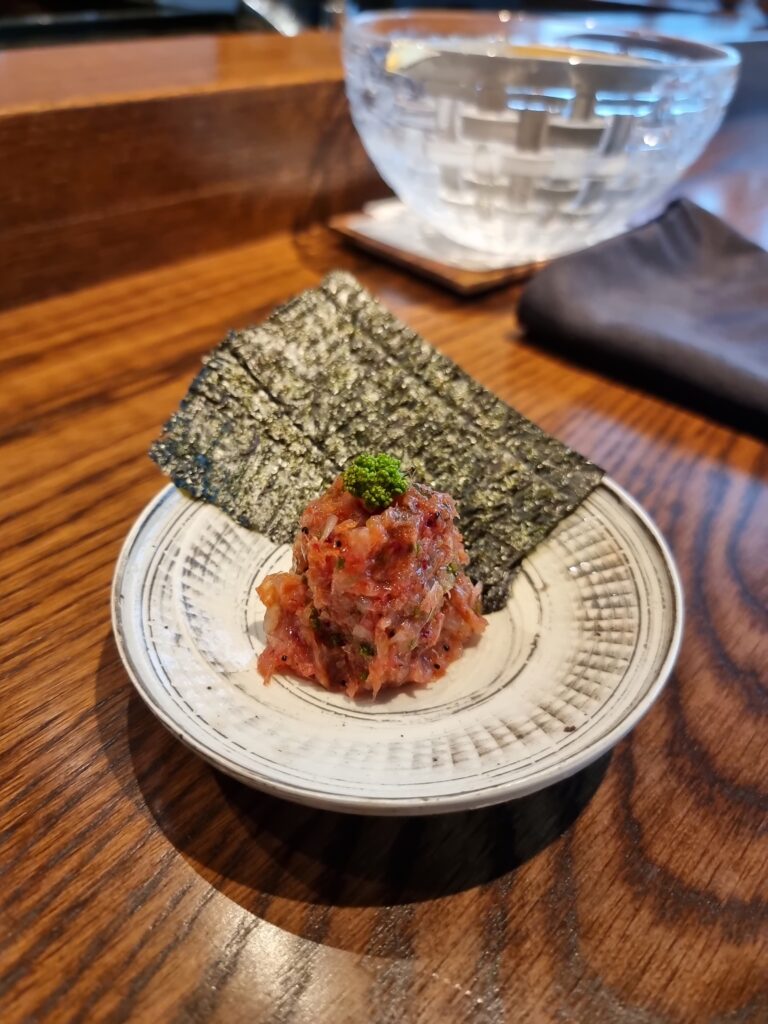 My Ichigo Ichie experience was with the Sakura ebi. Accustomed to enjoying it dried, I was treated to fresh-in-season Sakura ebi from the Shizuoka prefecture which was diced together with Hana sansho (which is available for only 2 weeks in a year). Chef seasoned the two ingredients with Ichigo Ichie's home-made soya sauce and served it with crunchy nori – this was a beautiful symphony of flavours and textures on the palate – a moment to cherish.
Ichigo Ichie