There's "fishy" business going on here at Savelberg.
The one-Michelin-starred restaurant with a focus on contemporary French cuisine sprinkled with Dutch flair serves up sensational seafood-focused dishes that may convert a seafood hater into a lover and, in parallel, a lover into a die-hard seafood fan.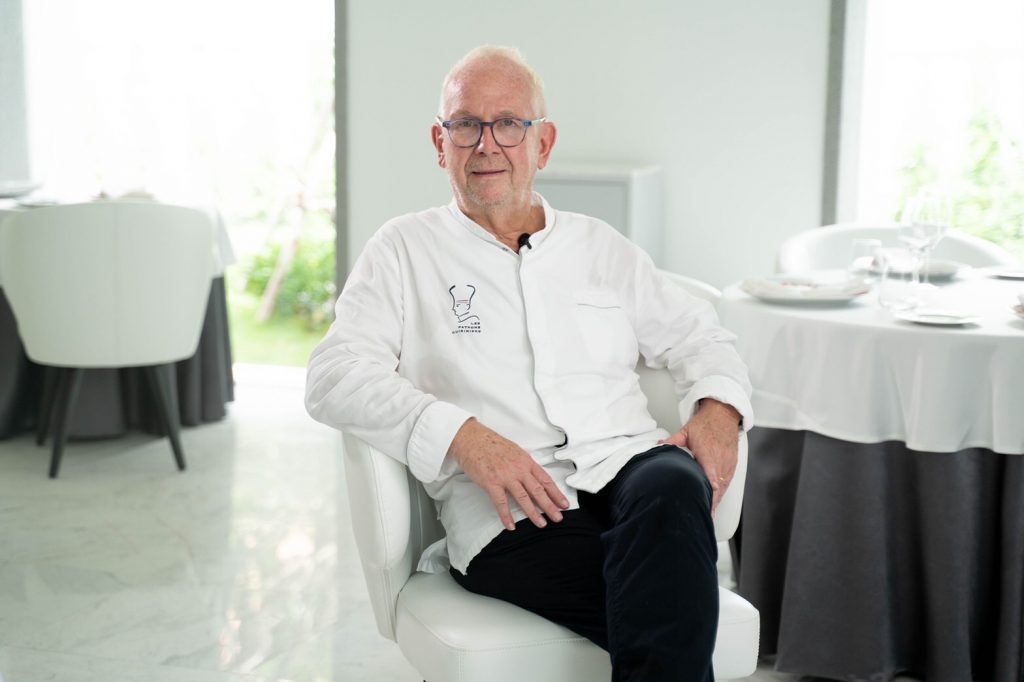 Owner and Head Chef Henk Savelberg is deeply religious about seafood-ology; every day he thrives to find grade-A products from the ocean, along with seasonal produce from the land to complement the marine gems he sources.
Having been opened since 2014, Savelberg has long been part of Bangkok's budding fine dining scene. With consistency in delivering quality and succulence, Savelberg and its innovative menu went on to earn many prestigious awards, among that is the Michelin star.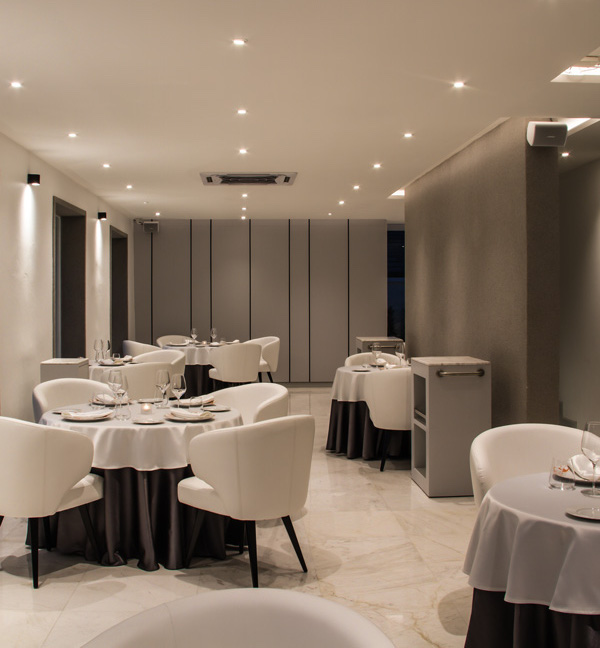 We got to visit their new location that is nestled deep within the residential area of Yen Akat and here's our recap of the night full of good fare and fine wine.
Housed in a white house with an adjacent garden, Savelberg's new outlet is designed to be a display of serenity and sophistication. The well-tended side yard is beautifully landscaped, ensuring that guests are greeted with a sense of zen upon arrival. Apart from a cheerful hello at the reception, their unique welcome is the peppy energy exuded from the open kitchen.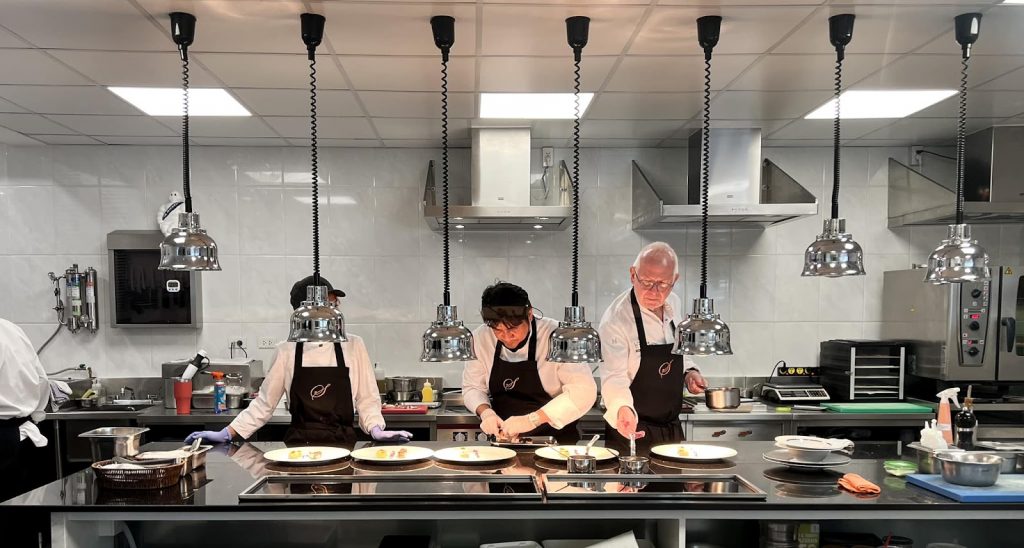 The interior design has the right balance between minimalism and elegance. Once seated, we were surprised by the vodka spray to clean our hands – Savelberg's way of galvanizing your senses, which to us, was an activation of the "feast mode."
The 6-Course Tasting Menu we got to try featured dishes that put the limelight on fresh, seasonal produce and seafood. Hence, the items on the menu will be constantly changed to keep true to the seasonal calendar.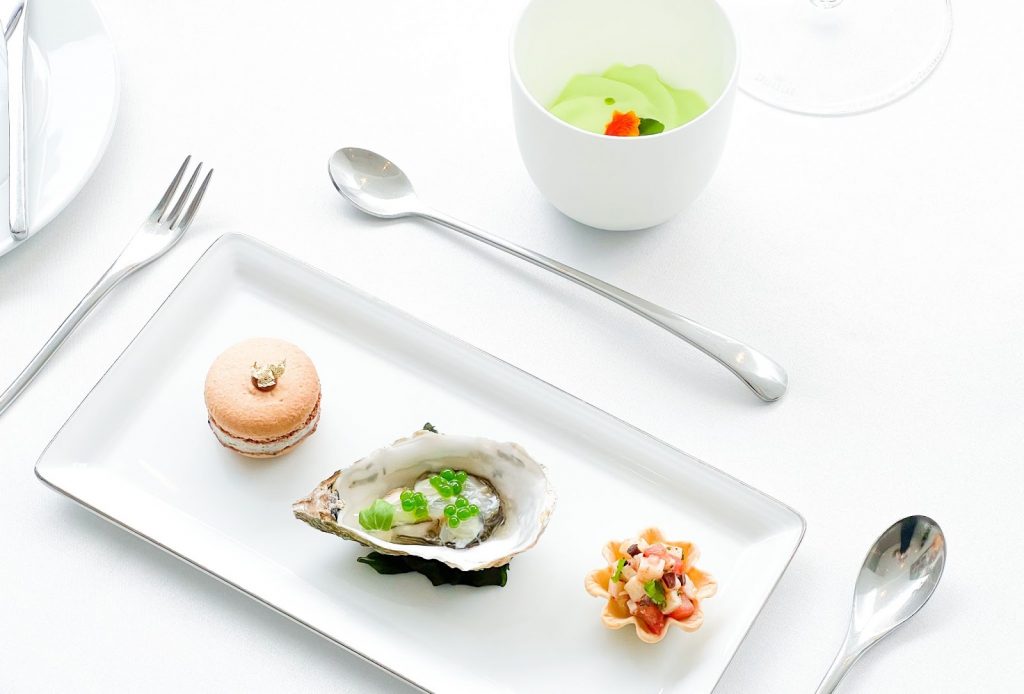 They started us off with a plate of amuse bouche, which consisted of an oyster bejewelled with apple ponzu caviar and onion compote, a macaron with foie gras and truffle filling, a petite squid tart, and a refreshing cucumber granita spiked with ginger.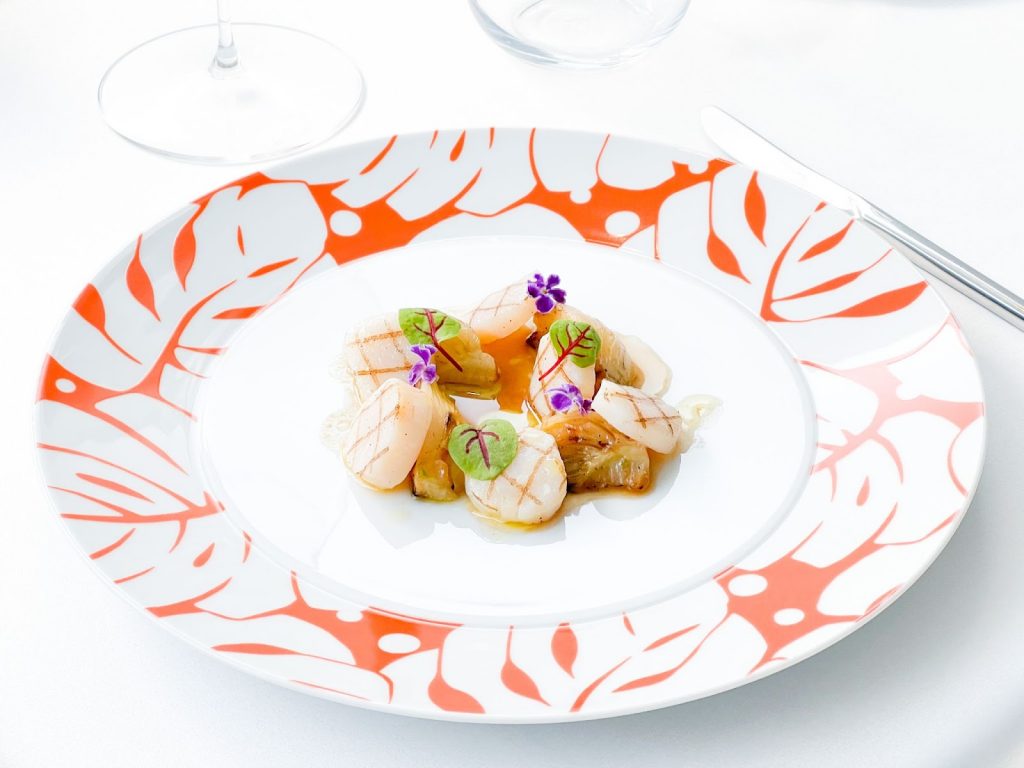 Next came the Scallop, which we absolutely adored. It was dressed in a zesty Dutch soya vinaigrette and served on a bed of cooked fennel bulbs. Simply delicious.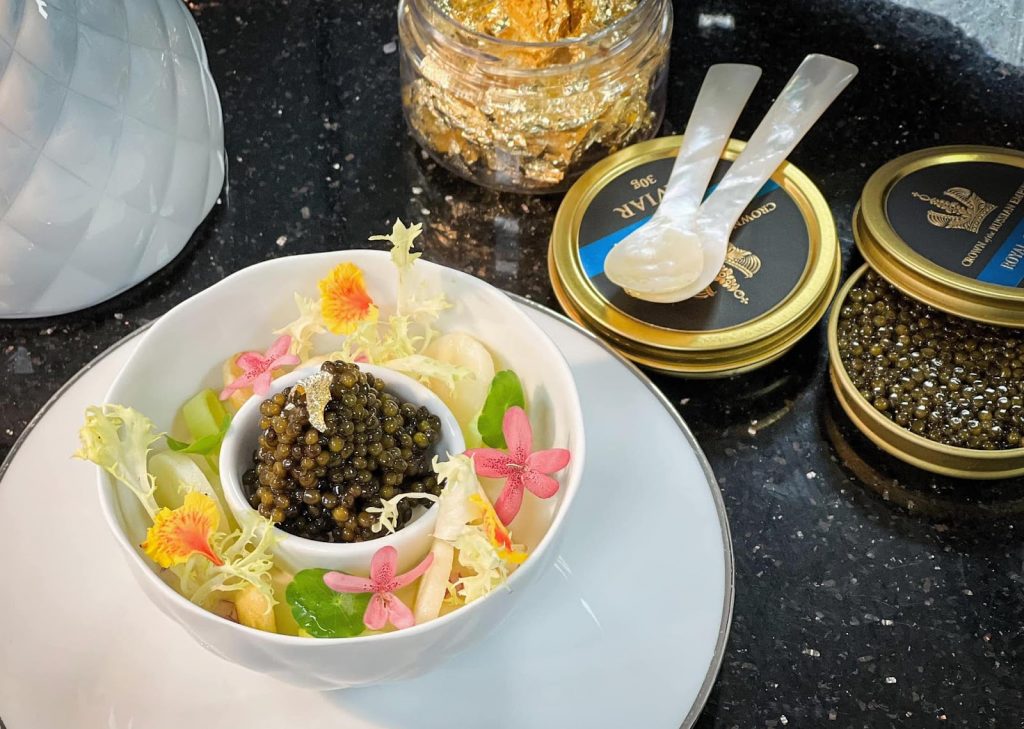 Dishes thereafter were Blue Crab with dried tomato and crème fraîche; Langoustine with sweet and sour vegetables; and Sole with white asparagus, morel mushroom and lobster mousse.
As for dessert, Chef Hank transformed a humble ingredient like pineapple into something of finesse. The pineapple was caramelized in a pool of spiced syrup and served alongside luscious pineapple mousse, Dulcey chocolate crumbles and salted ice cream.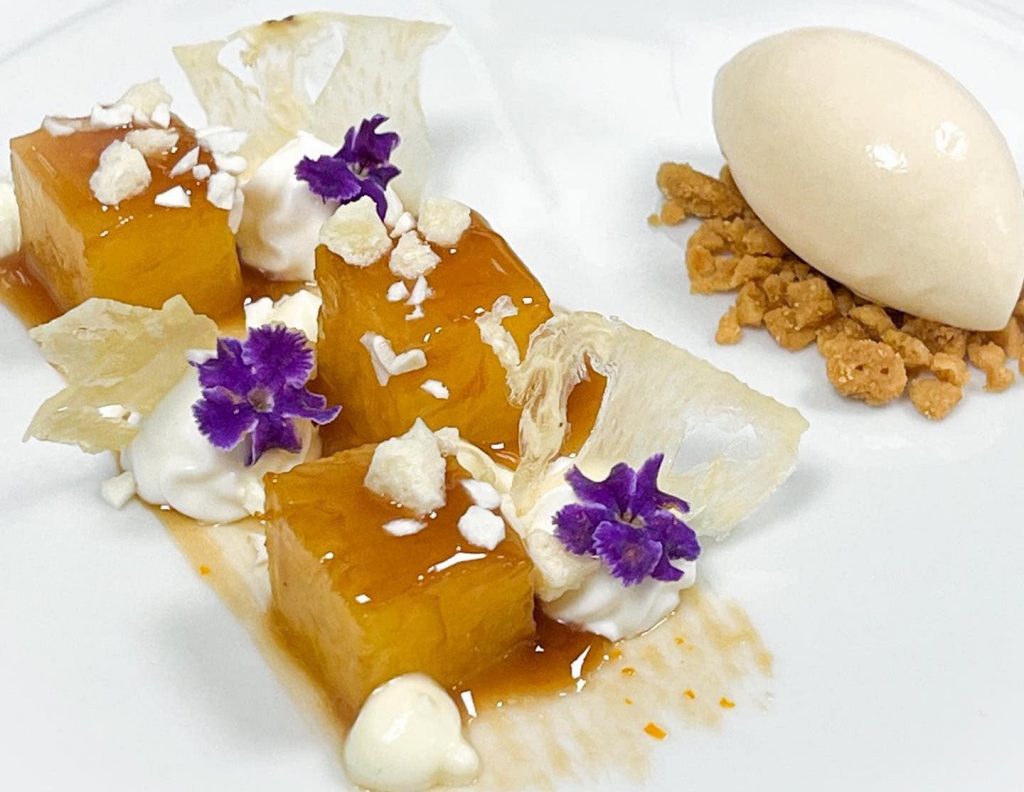 Note: guests who are into a veggie-focused diet can opt for Savelberg's Vegetable Menu, which comprises scrumptious dishes starring pristine vegetables of the season.
For more information about their current menu, click https://www.savelbergth.com/wp-content/uploads/2022/05/savelberg-experience-21-May.pdf
(All images above courtesy of Savelberg)