Vin de Constance by Klein Constantia in Cape Town South Africa is today being heralded as one of the greatest sweet wines in the world. It is perhaps the only sweet wine in the Southern hemisphere that is mentioned by Charles Dickens and Jane Austen in their writings ("The Mystery of Edwin Drood" and "Sense and Sensibility" respectively). So favoured is this wine that Napoléon drank this during his exile in St. Helena. Beloved in the 18th and 19th centuries, this natural sweet wine made from the Muscat de Frontignan dates back to 1685. Towards the end of the 19th Century, the dreaded phylloxera pandemic wiped out the vineyards in Europe before arriving at the Cape, causing devastation in the vineyards. Production of the famous dessert wine ceased.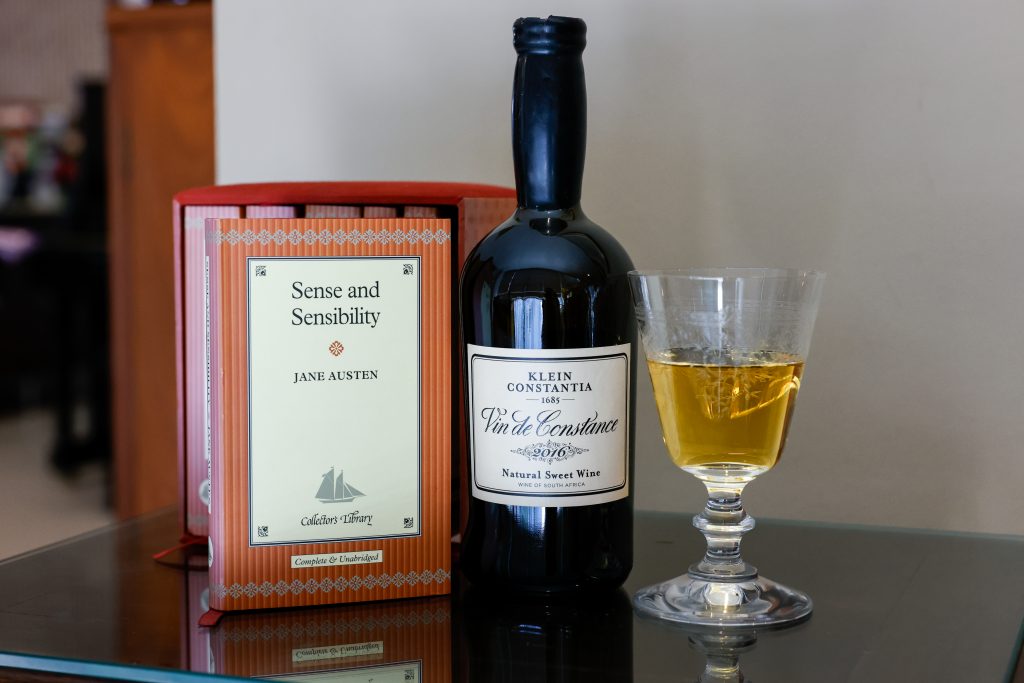 "This Wine Will Be Perfect With Foie Gras, Some Soft Cheese or Roquefort. With Christmas Coming, Even Some Christmas Pudding or Fruit Cake Would Pair Well."
Klein Constantia revived the wine when the cellars of Klein Constantia were being renovated and a bottle of this lovely wine was found. With records from the past, Klein Constantia has gloriously brought back this unique wine with its first vintage in 1986.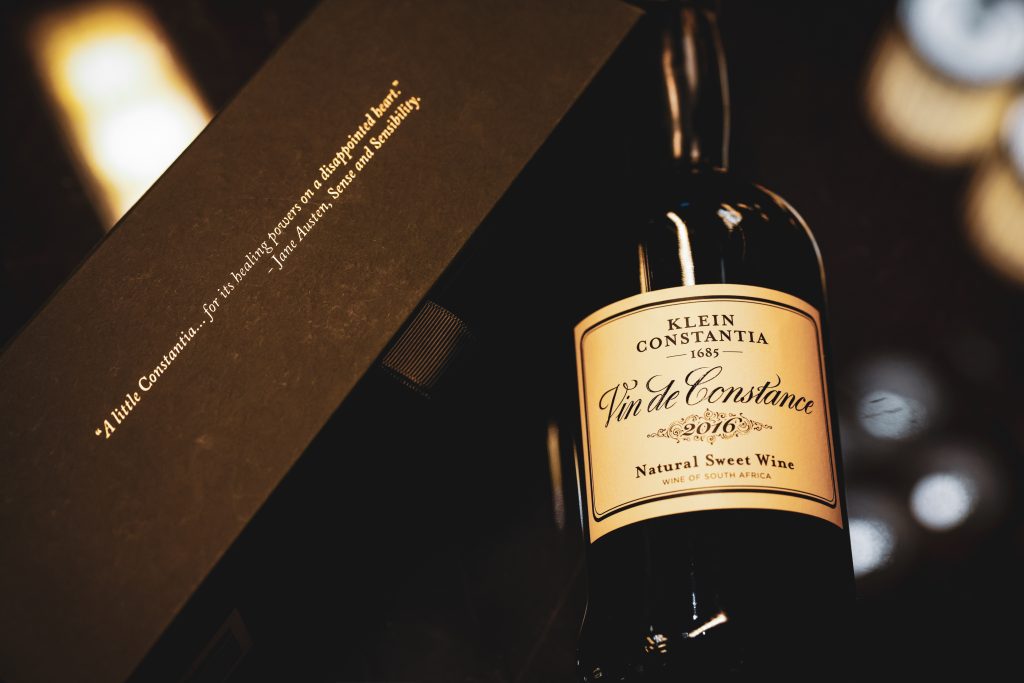 Picked very ripe with no botrytis, this bottle was golden in colour with aromas of apricot, melon and honeysuckle. On the palate there was lively acidity with flavours of pear, passion fruit and blossom. The wine finishes with a fresh and lush mouthful that is not clawing. This wine will be perfect with foie gras, some soft cheese or Roquefort. With Christmas coming, even some Christmas pudding or fruit cake would pair well.