Looking at Rachel Carrasco and Nicola Lee's long list of accolades, it is easy to conclude why the pair ended up as self-described 'best food buddies'.
Rachel is a luxury branding expert and the founder of experiential marketing agency RACHE, known for managing top wines and spirits brands, while Nicola is a distinguished member of several wine associations and restaurant reviewer, having graced the panel for Tatler Best Restaurant Guide 2013 and 2014.
With the launch of the Singapore-Hong Kong travel bubble on 22 November, we've asked the pair to share the top 10 restaurants not to be missed during your trip. Keep reading for a curated guide that reflects the vibrancy of Singapore's dining scene right now – from diverse cuisines to restaurants helmed by up-and-coming homegrown talents.
ODETTE
Consistency is what keeps three-Michelin-starred Odette at the top of Asia's 50 Best Restaurant list for the second year – this is what world-class modern French cuisine is all about.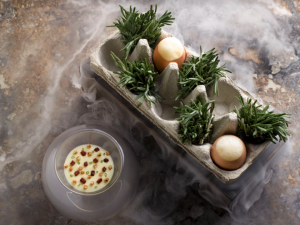 RACHEL: I've lost track of how many times I've dined at Odette. Honestly, I don't think I (nor my wallet) would want to know either (jokes).
NICOLA: Odette is always an occasion. I love lunching here, with the natural light filtering in through the large windows of the National Gallery.
RACHEL: This is a place that you just go and don't think about how much you are going to spend. Every time I visit, the food and presentation are always on point. Chef Julien, if you're reading this, you are the only person who can make me eat beetroot.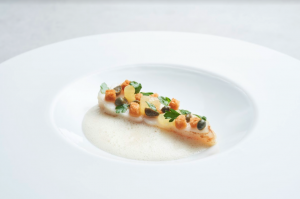 NICOLA: Wow, I'm surprised! You usually don't care about offending chefs (laughs).
RACHEL: He's won my trust. I don't like egg yolks either – the first time I had the Signature Rosemary Smoked Organic Egg, I ate around the yolk. I don't think Chef Julien remembers this, but when he saw my unfinished plate, he came over to tell me that the yolk was the best part.
NICOLA: I'm so glad I wasn't with you when that happened.
RACHEL: I know… I humiliate you (laughs). Now I eat it all, I swear!
LES AMIS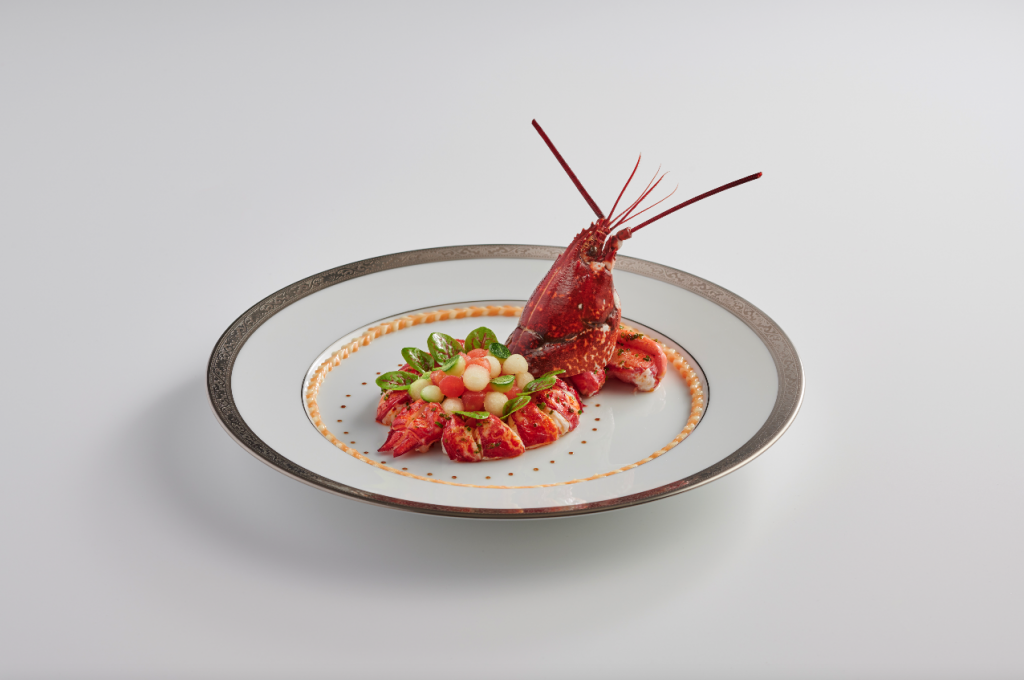 Established in 1994, three-Michelin-starred Les Amis is Singapore's very own grand dame of fine French dining. Head chef Sebastian Lepinoy consistently delivers classic French flavours with the Asian palate in mind.
NICOLA: Before we start, you should know that I have been dining at Les Amis for over 20 years.
RACHEL: Yes, you've been there so many times!
NICOLA: Two things remain timeless: traditional, fine French cuisine done to perfection and outstanding service. The menu evolves seasonally (with some mainstays, like the fantastic Cold Angel Hair Pasta with Kombu, Caviar and Black Truffle), so there is always something new to try. I also love how I can order a la carte, which is great for days where I don't want a huge meal but still wish to enjoy a nice dining experience. The 3-course lunch offers great value at $155.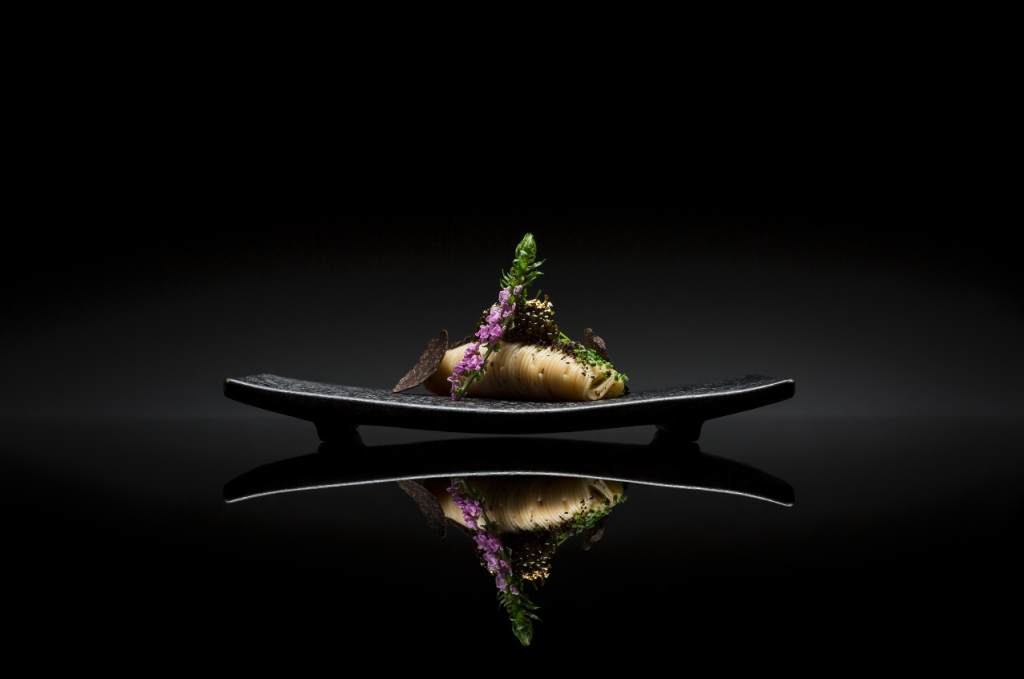 RACHEL: I usually prefer restaurants that are trendier, but I have a soft spot for the old-school feel of Les Amis. It feels like I'm in a classic Parisian restaurant. C'est génial!
NICOLA: There are so many places to try in Singapore, but what keeps me coming back here is the service. The staff are knowledgeable and they do a wonderful job at making you feel at home.
I also admire and applaud their commitment to nurturing home-grown talent. Desmond Lim (chairman of the Les Amis Group) is a true advocate for our local hospitality industry.
CLOUDSTREET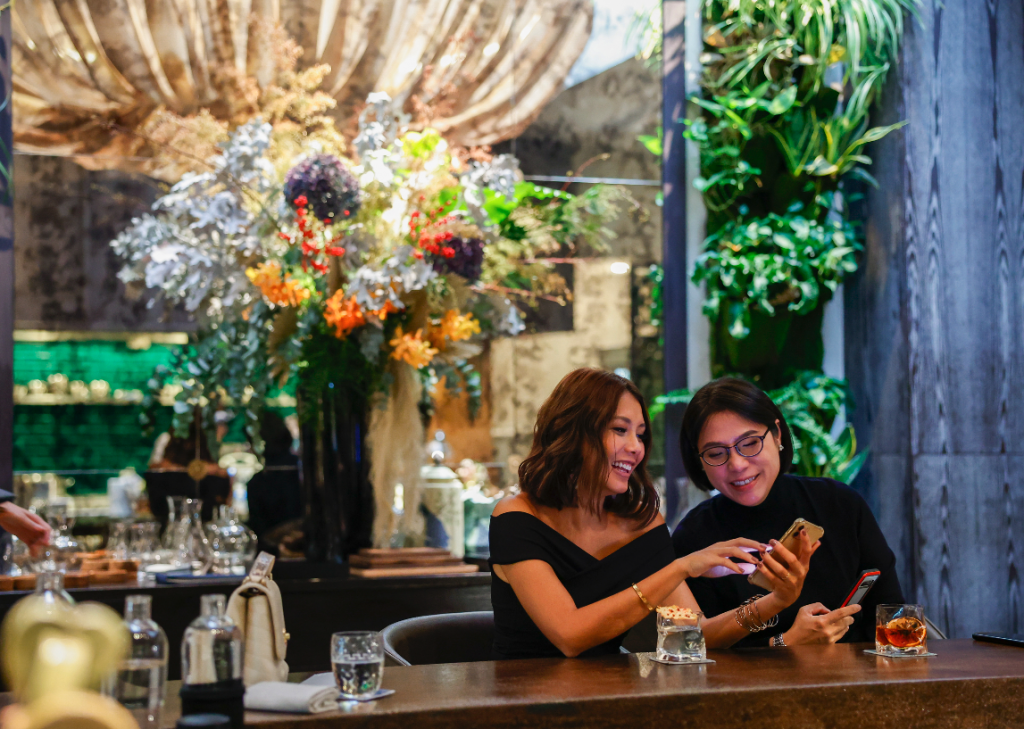 Here lies a coming-of-age novel in restaurant form: Rishi Naleendra's Cloudstreet charts his culinary evolution with his Sri Lankan roots, European training and modern Australian sensibilities.
RACHEL: Cloudstreet's food truly reflects the minds behind the restaurant. It's a brilliant fusion.
NICOLA: Sommelier Vinodhan Veloo and his team offer excellent thematic wine pairings, such as The Women of the Vine, which highlights female winemakers and Mostly Mavericks, a showcase of wines from lesser-known regions made with mostly indigenous grape varieties.
RACHEL: The restaurant has such great energy and I highly recommend booking counter seats to immerse yourself in the atmosphere.
NICOLA: I always feel welcomed here – Chef Rishi and his team make an effort to remember my dietary restrictions and he offers me something different each time.
RACHEL: The Liquorice Soda Bread is insane. I'm gonna look at the photo of it right now. I also like Sakura Ebi "Pocky" Dhal Aioli Sticks – it's what we would have as a fancy version of pulutan (small snacks to be enjoyed with alcohol, especially beer) in the Philippines. I think I asked for more (laughs). 
NICOLA: I wouldn't be surprised.
JAAN By Kirk Westaway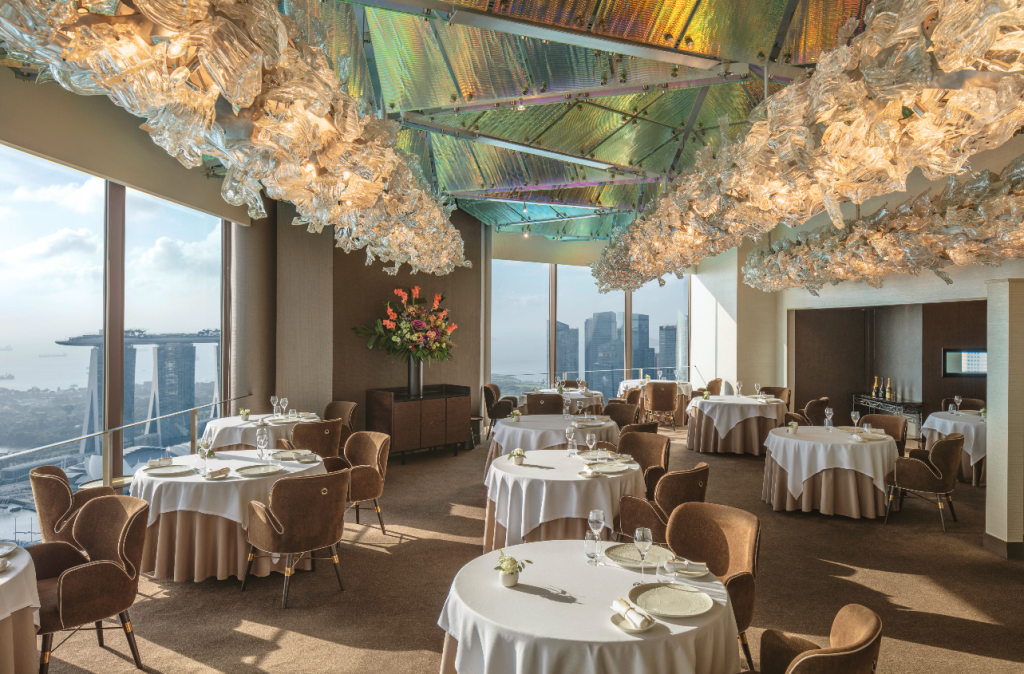 Perched atop Swissôtel The Stamford, the intimate and inviting space draws serious gourmands and gastro-tourists alike for head chef Kirk Westaway's reinvented British cuisine.
RACHEL: For me, JAAN is home. I've worked with Chef Kirk many times that whenever I go, I don't even have look at the menu anymore! Chef knows my preferences.
NICOLA: For first-timers, I recommend going for lunch to enjoy the view (request for a table that faces the marina). At $118 for a 4-course meal, the value is unbeatable. Or come early for dinner to enjoy a lovely sunset with a glass of champagne.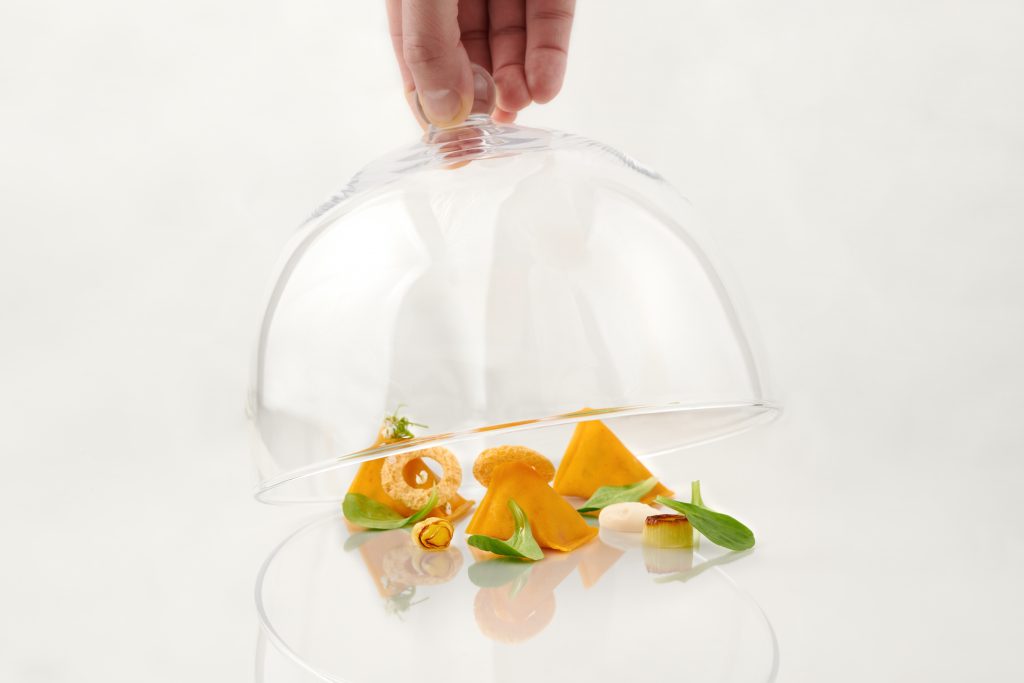 RACHEL: Chef Kirk gives British food a fresh spin and I'm fascinated by how he marries his English heritage and haute-French culinary training. The two countries may not get along in real life, but they are simply perfection on a plate here! Keep an eye out for the fancy, at times cheeky, interpretations of staples like Fish and Chips and Eton Mess.
BURNT ENDS
Grill restaurants and Michelin stars may seem like an unlikely pairing, until you secure the hottest seat in the country at Burnt Ends. Can barbecue food be life-changing? We certainly think so.
NICOLA: This is one of the hardest reservations to snag in town. Booking opens exactly a month before at 10am and seats are usually snapped up within 5 minutes – plan in advance and set an alarm!
RACHEL: My number 1 tip is to go for the chef's menu.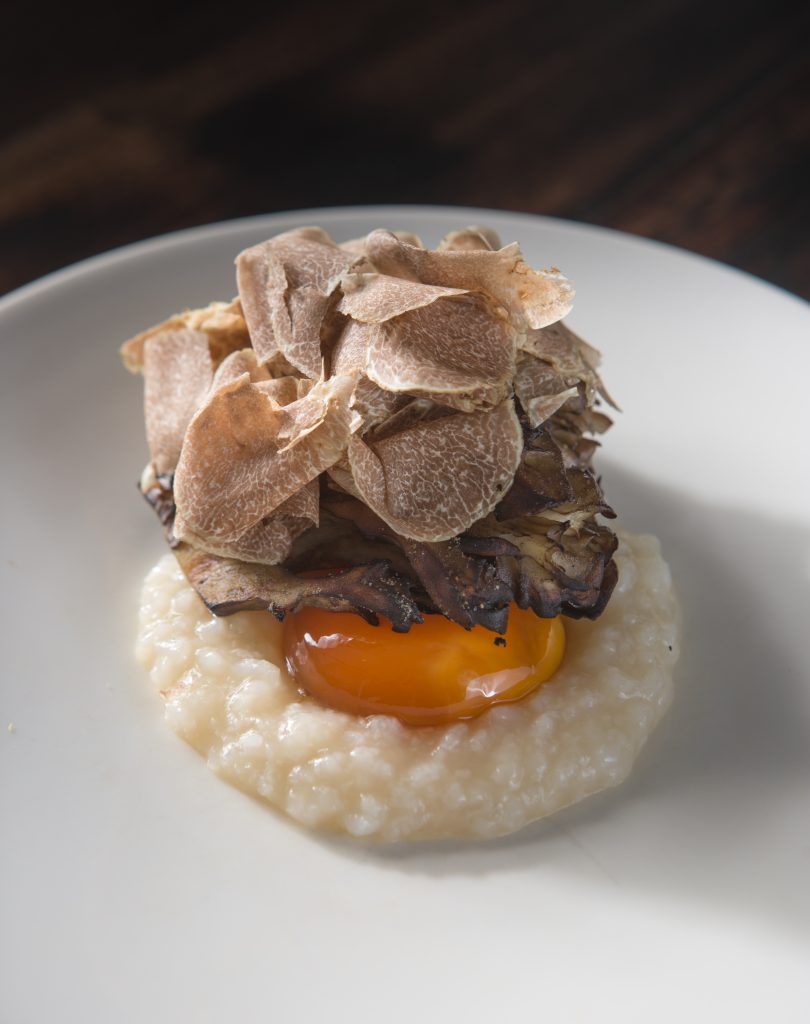 NICOLA: Just be clear about how hungry you are or get ready for a serious food coma. If you're picky like Rachel, let chef-owner David Pynt know what you don't eat and leave him to work out the rest. The Steak Frites are legendary, so make sure you try it.
RACHEL: Yes, definitely get that! I enjoy the non-meat dishes too. The new Executive Chef Patrick Leano is Filipino, and I recognised his roots in dishes like the Japanese Mentaike with White Truffle, which is inspired by Arroz Caldo (filipino-style chicken rice congee). Then there's the Cacio e Pepe made with squid – his imagination is endless.
NICOLA: I find myself coming back here for the super service. It's fun, hip and unpretentious.
RACHEL: This place has lots of character and it's a reflection of Chef David's personality. He has this chill, laid-back vibe that is very different from typical Michelin-starred restaurants.
THEVAR
Welcome to the spot for delectable mod-Indian feasting. Thevar stands out from the pack thanks to its combination of familiar Indian flavors presented in novel, unexpected ways.
NICOLA: Thevar has become quite the spot-around-town. There's something understated and stylish here – it's easy to feel like you've been welcomed to a private dinner party and Chef Mano Thevar's natural warmth and charm.
Personally, I think this is the best spot for mod-Indian cuisine in Singapore. The food combines all the rigour of Chef Thevar's culinary training (Pure C in the Netherlands and Guy Savoy, Waku Ghin and Meatsmith in Singapore) as well as his creative ways of balancing rich Indian flavours. You can't go wrong with the Chicken Chettinad Roti and Crispy Pork with Sambal Aioli. The vegetarian dishes are excellent as well.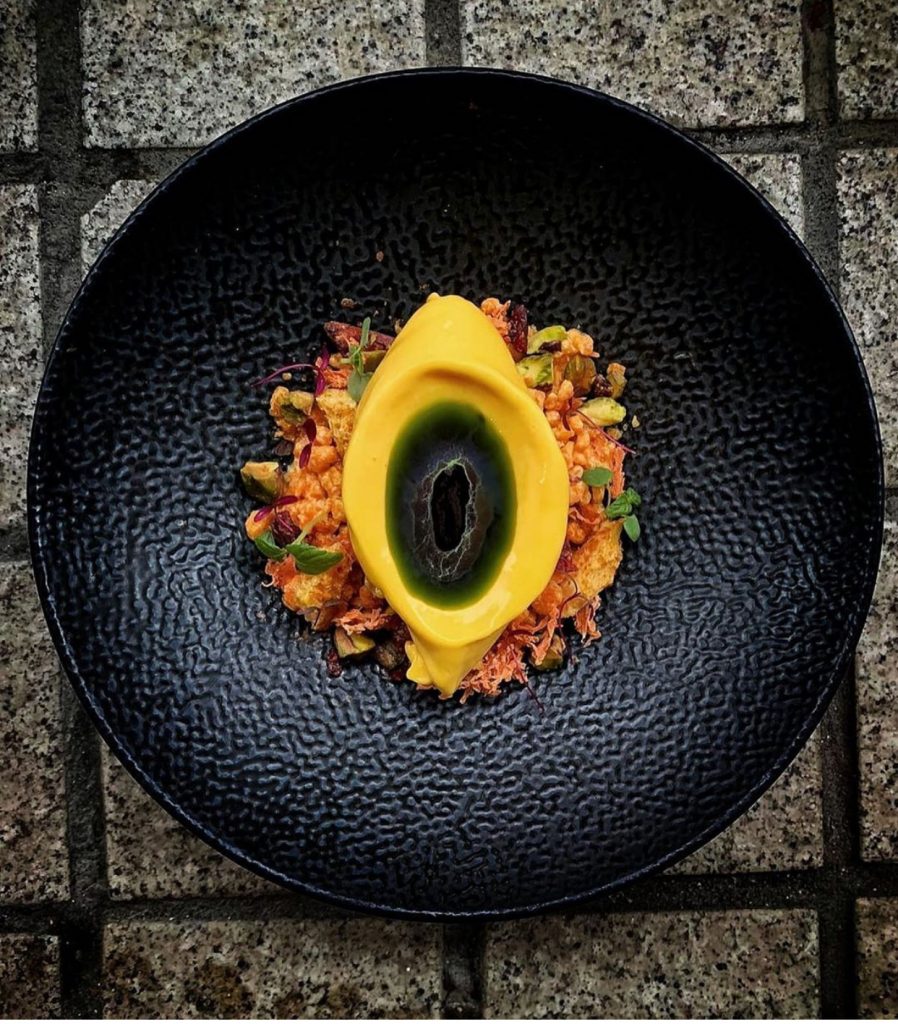 It can get quite loud as the night wears on, so if you're not a fan of crowds or are hard of hearing, try to get an early table!
RACHEL: Thanks for bringing me here, Nic. I remember we attended a 4-hands dinner with the acclaimed Filipino chef Angelo Comsti. I love seeing my home peeps in the spotlight here! Thevar also held a 4-hands affair with Raffles Hotel's Tiffin Room last month, so I'm definitely looking out for more unique collaborations when travel restrictions are reduced.
APPETITE
Appetite is the newest venture from Nouri's chef-owner Ivan Brehm. This experimental space is designed to celebrate creativity in the form of good food, art and music.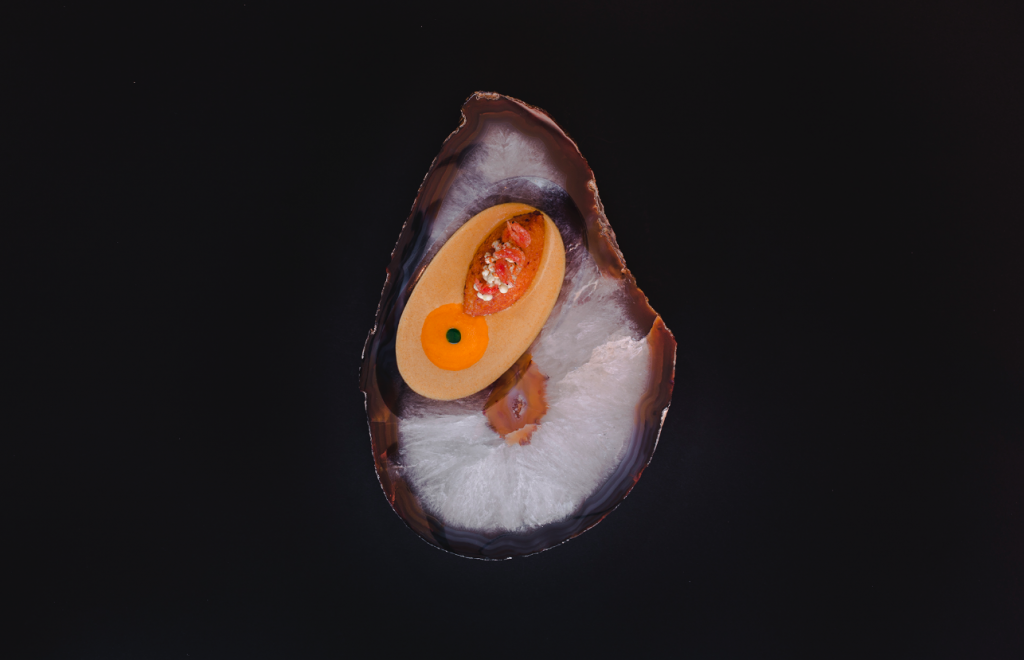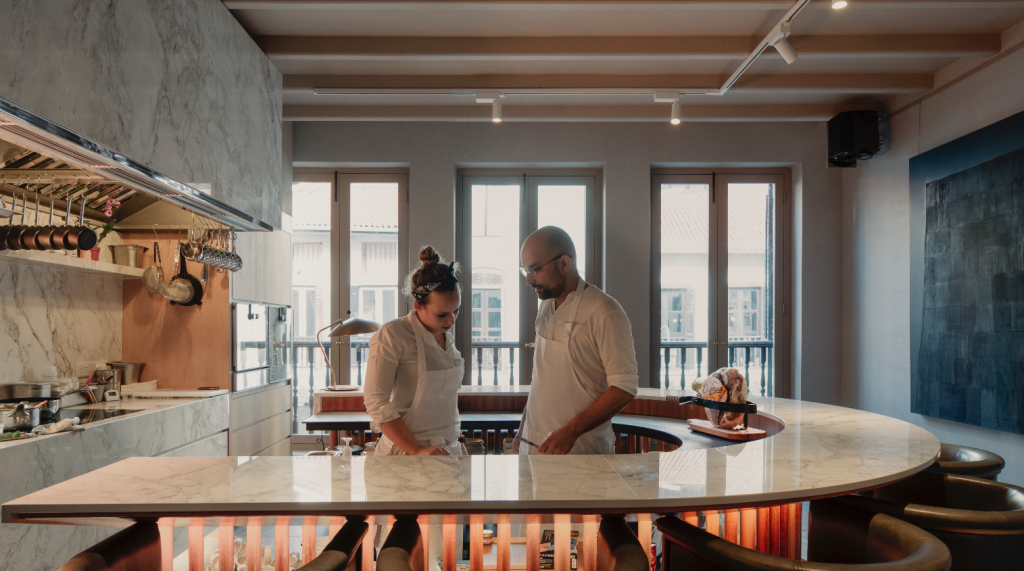 RACHEL: Surrender yourself to the full Appetite experience. It's not just about the food here – it's self-defined as a multi-concept space rather than a full-on restaurant. I'm a fan of theatrics, so the kitchen-meets-music-lounge-meets-art-gallery mashup is fully up my alley.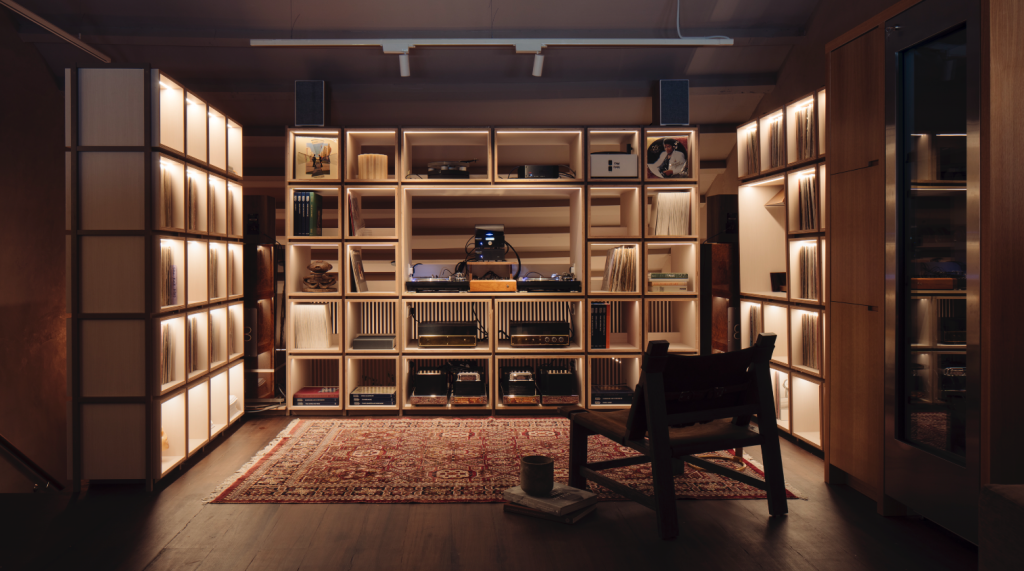 NICOLA: Now helmed by Chef Ivan's protégé Ashlee Malligan, expect exciting creations like burrata spiced with Sichuan flavours or a bhel puri with king crab. Watch the action from the counter or just chill at the lounge area. The wine selection is a lovely mix of natural and classics. Have a chat with the wine team and check out what is available.
RACHEL: The food is a wild card for me – they keep you guessing with Chef Ivan's "crossroads" cooking that references influences from all over the world. This is aligned with his personality, which is, and I say this with love, very "out there". Strap in and get ready for an adventure!
IL DEN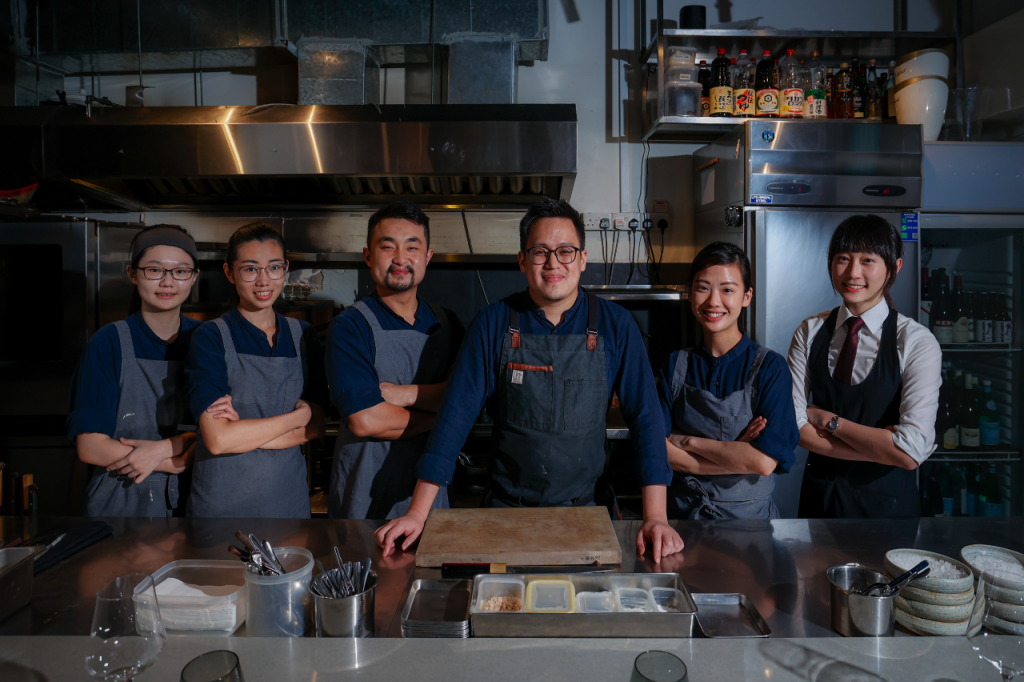 Il Den is a modern Japanese spot striking an extraordinary equilibrium between the traditional and new. The restaurant may be low-key, but the experience is anything but forgettable.
NICOLA: This hole-in-the-wall restaurant has no signage except for a unit number. There are only 11 seats, so it's very cosy and intimate. Expect elegant and thoughtful food served by an exacting chef. The youthful Chef Javier Low can be quite shy, but he takes his craft very seriously. His cuisine is simple yet precise and reflective of his training at Iggy's and Cenci in Kyoto.
Scene-stealers include the Donabe, a Japanese claypot rice with pork lard, charred rice bits and seasonal toppings that may include snow crab, eel or abalone, and Cold Uni Somen, a refreshing, textural delight with raw octopus and fresh wasabi. The menu is omakase, so do let them know your dietary restrictions in advance.
Stay tuned as next week we will be sharing with you two more of our favorite restaurants here in Singapore that you must try!
This is a developing story. . .