Hey girl bosses, we hope March has been treating you well. As for us ladies at RADARLIST, March has been empowering us with bold and bright feminine energy as it is dubbed Women's History Month.
To end this month on a high note, here is a list of Philippines-based ladies in wellness, who have inspired us with their positive auras.

Ava Daza Zanirato
Co-founder of Jellytime / Co-host for The Sexytime Podcast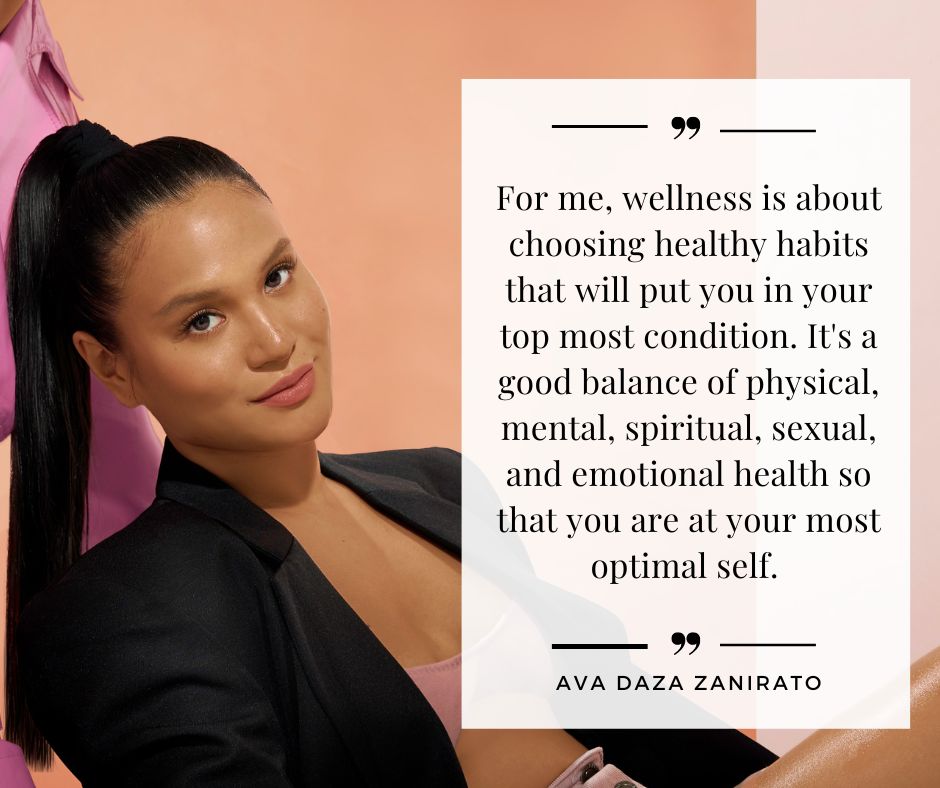 Get to know our wellness shero:
Can you tell our readers a bit about yourself?
I am the co-founder of the brand Jellytime, a sexual wellness company that aims to change the landscape of conversation around sex and pleasure to a more empowered one. I'm also a co-host for The Sexytime Podcast (on Spotify) wherein we interview KOL and sexperts on topics around sexual health that we never learned about growing up.
What does wellness mean to you?
For me, wellness is about choosing healthy habits that will put you in your top most condition. It's a good balance of physical, mental, spiritual, sexual, and emotional health so that you are at your most optimal self.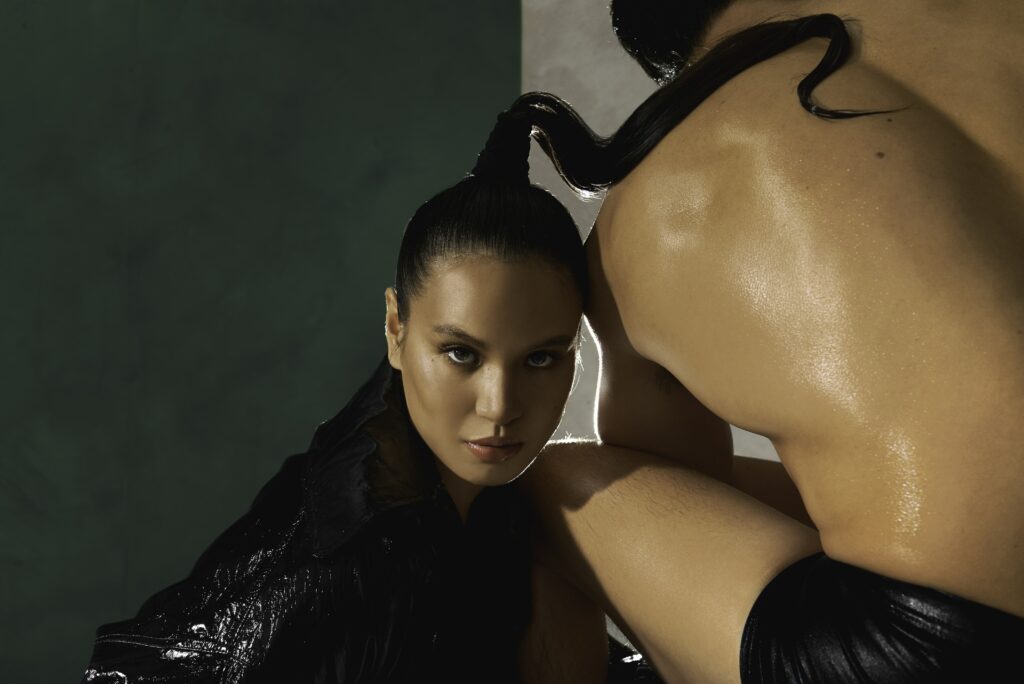 Women empowerment quote that always inspires you:
" A woman should be two things: Who and what she wants"
Women in wellness you look up to:
Oprah, Michelle Obama, and Emily Nagowski
Sheena Vera Cruz
Certified Personal Development Coach / Performance Coach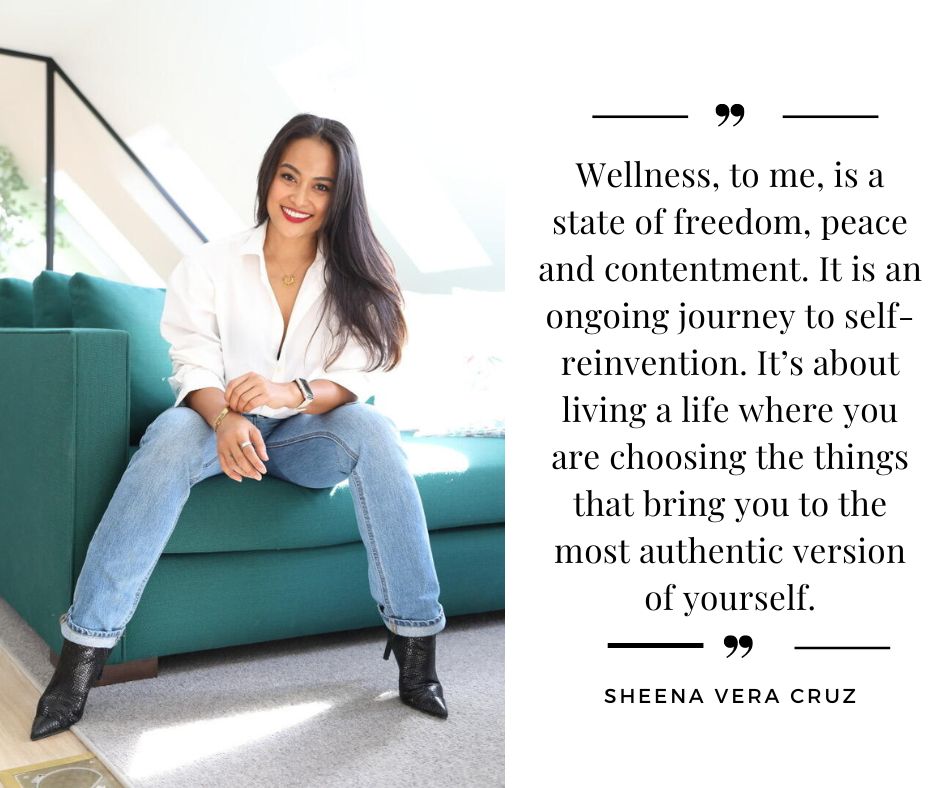 Get to know our wellness shero:
Can you tell our readers a bit about yourself?
I'm Sheena Vera Cruz, a Certified Personal Development Coach and Performance Coach. My mission is to help people and companies increase their productivity and efficiency through personal development and performance coaching. Originally from Guam, I started my career as a professional dancer, choreographer and host before discovering my passion for mentoring and coaching.
Focused on mentoring early on, I trained performing artists on how to move confidently on and off stage, until other women in different fields would approach me to guide them how they can gain the same mindset and confidence of an artist, without necessarily being one.
I realized that my experience and some of my methods, discipline and modalities I've learned from dance, stage performance and competing in international dance competitions would be useful and can be applied into practical life.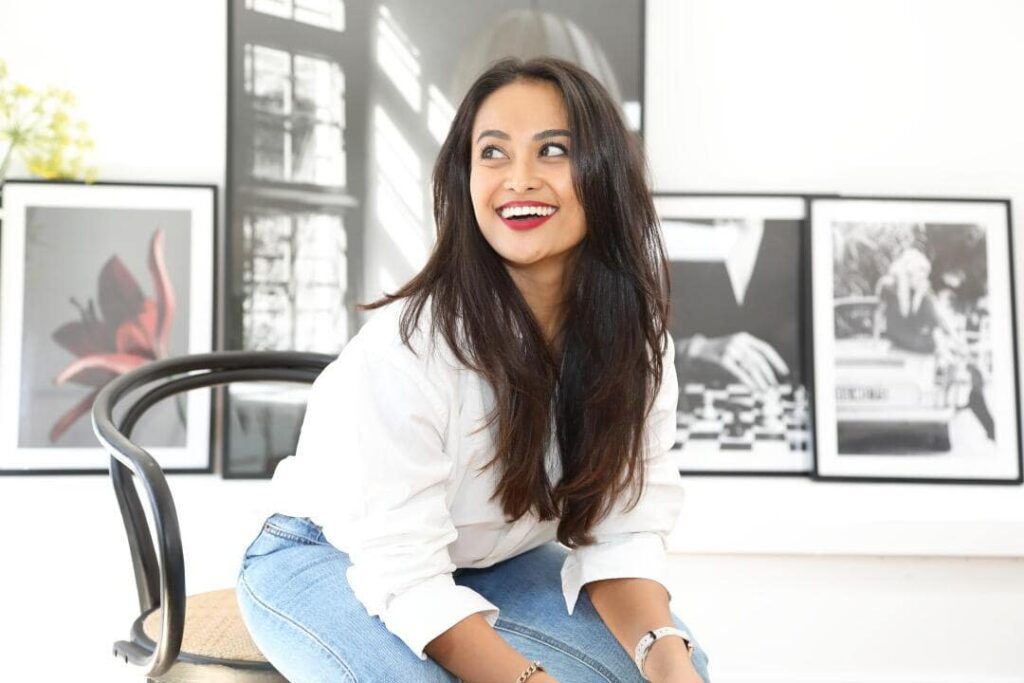 This developed my passion for personal development. I now lead various movement and transformational programs and workshops around the globe, helping all kinds of women to be confident in any room they walk into.
Now, my work is centered on life coaching, where I continue to marry both my passions of movement and life coaching together to help shape the lives of many in pursuit of their dreams. My programs primarily focus on self-reinvention, personal growth, confidence enhancement, performance, and mind-body connection, aiming to enhance the strengths and talents of different individuals from all walks of life.
What does wellness mean to you?
I used to think wellness was all about having a well balanced diet, yoga, meditations, or being physically fit. Adopting healthy habits can add value to your life but now I see wellness is somewhat more than that. It is subjective, nonlinear and it works differently for everyone.
Wellness, to me, is a state of freedom, peace and contentment. It is an ongoing journey to self-reinvention. It's about living a life where you are choosing the things that bring you to the most authentic version of yourself.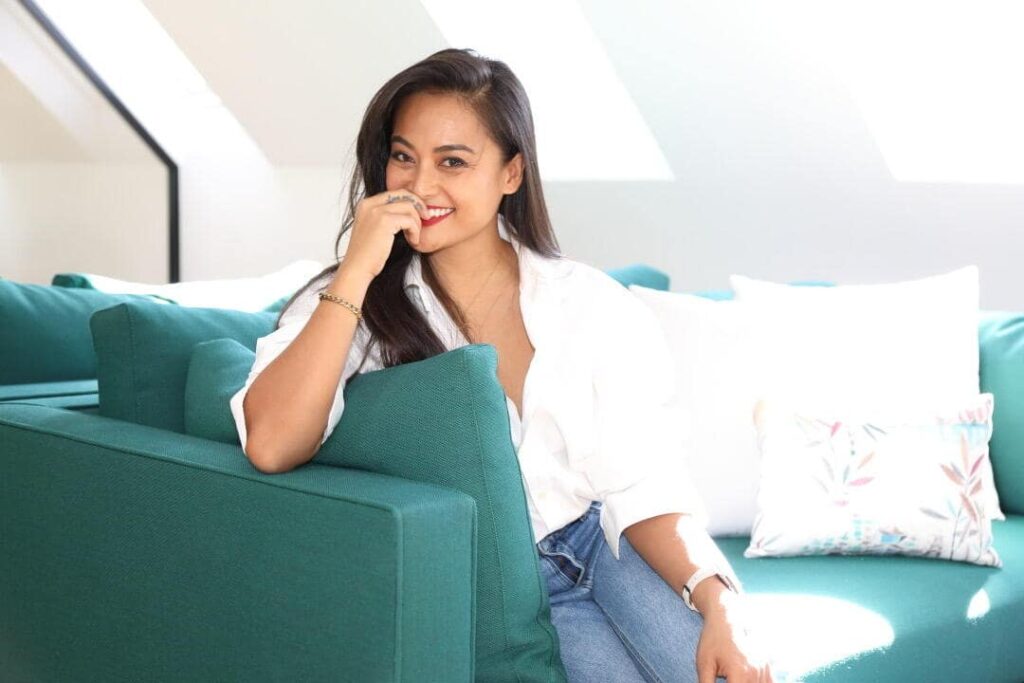 Women empowerment quote that always inspires you:
Not exactly a quote on women empowerment but it's a quote that I've always lived by – "How you do anything is how you do everything"
Women in wellness you look up to:
Mel Robbins, Dr. Shefali, and Esther Perel. In their own fields, each of these women helps and inspires people to step into their power and have better relationships with others and themselves. Their own approach in wellness, self-care and self-development is more practical, no fuss and less woo-woo yet heart driven.
Joanne Kong
Fitness Instructor / Realtor / Co-Partner for The Bridefolio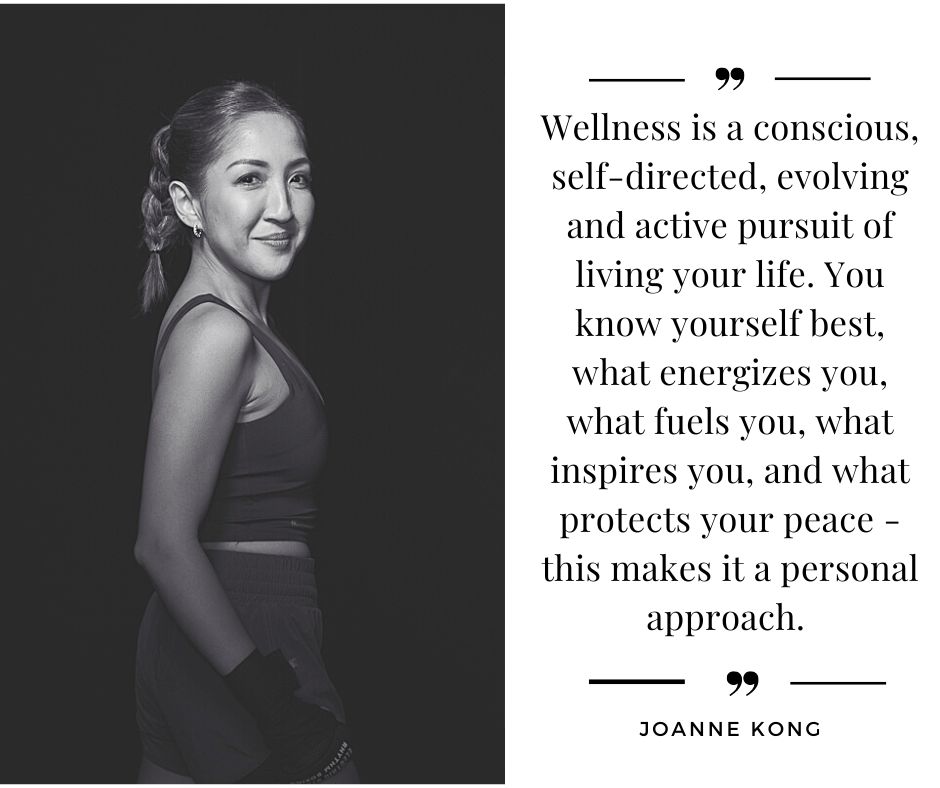 Get to know our wellness shero:
Can you tell our readers a bit about yourself?
I'm JK, short for Joanne Kong. I am an indoor cycling, offbike, and boxing instructor at Electric Studio Manila. I am a realtor, and also a co-partner in The Bridefolio, an online platform for local and international bridal gowns for rent or sale.
What does wellness mean to you?
Wellness is a conscious, self-directed, evolving and active pursuit of living your life. It involves activities, choices, and lifestyles that focus on your well-being for you to function to your best self. You know yourself best, what energizes you, what fuels you, what inspires you, and what protects your peace – this makes it a personal approach. It is active because we associate it with intentions and choices daily, we need to be willing to put ourselves out there. It is evolving because it continues to change in the seasons of our lives. It also involves authenticity – we come in imperfect, and curate an environment where we can just be ourselves, because we are works in progress our whole lives.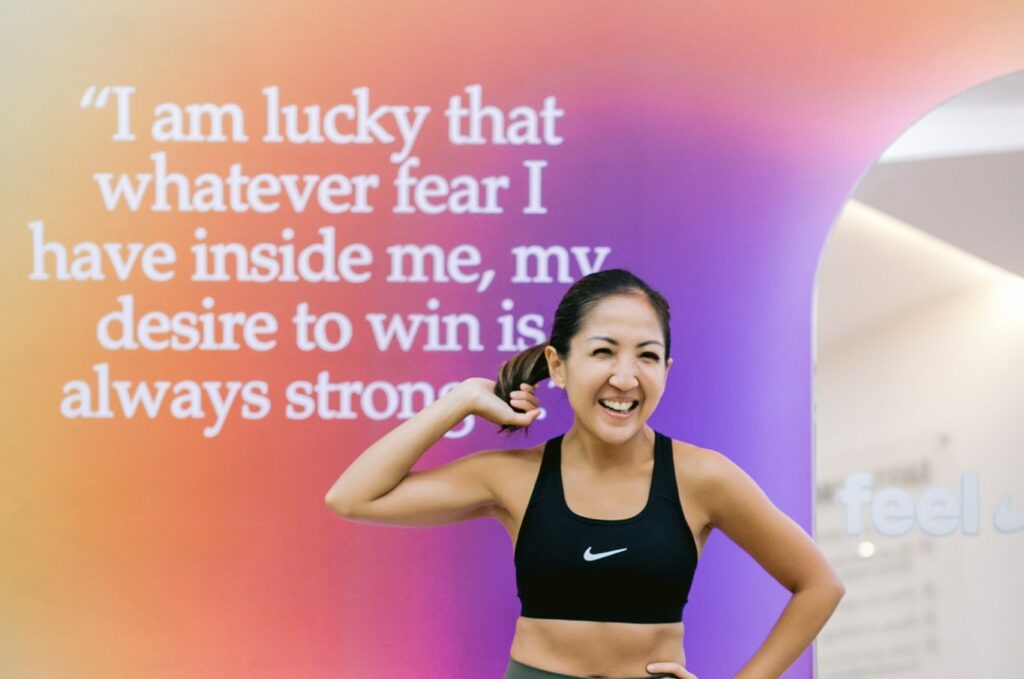 Women empowerment quote that always inspires you:
Success is liking yourself, liking what you do, and liking how you do it." ― Maya Angelou
Women in wellness you look up to:
Kristina Girod, Pip Edwards, and Robin Arzon.
Dr. Rica Cruz
Sex and Relationships Therapist / Broadcaster / Educator / CEO & Founder of Unprude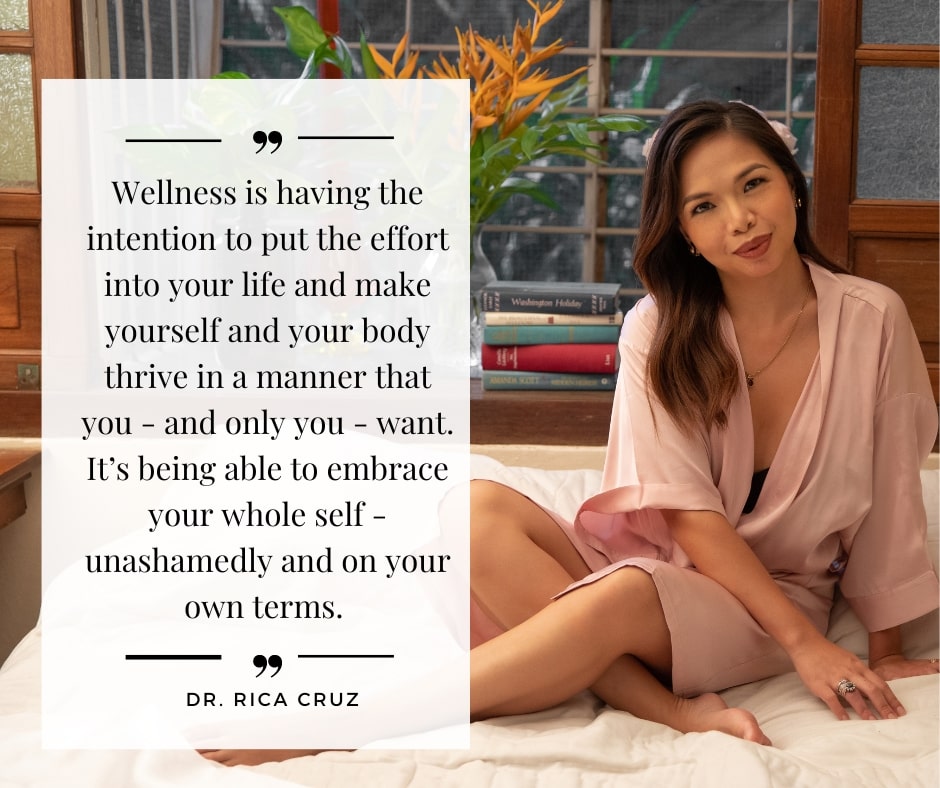 Get to know our wellness shero:
Can you tell our readers a bit about yourself?
I'm Dr. Rica Cruz, a sex and relationships therapist, a broadcaster, educator, and the CEO and Founder of Unprude, a sexual wellness startup that provides expert-curated products and guidance through therapy-driven conversations for women to be sexually unashamed and embrace their sexual selves on their own terms.
My expertise and practice revolve around sexual pleasure and intimacy with the self and within relationships. I help couples manage their relationship issues and realize the importance of sex in their relationships and how they see themselves, their partners, and how they relate to others.
My work in the country focuses on unlearning centuries' worth of sexual shame, repression, and misogyny. I do this through empowering Filipinos sexual health by sharing my expertise in several media channels – TV, radio, podcast, print, and online media. Currently, I have a public service TV and radio show, Feelings, which aims towards giving socially-disadvantaged Filipinos an accurate sex education that they otherwise would not get anywhere else. I also have two podcasts, Conservative Ako, the first Filipino podcast on sexuality, focused on helping Filipino women let go of the shame and stigma around sex; and The Sexy Minds Podcast, which aims to normalize conversations around sexual experiences in our conservative country. Additionally, my daughter, Caia and I, share a magazine column on Smart Parenting, where we help parents and kids talk about sex in an informed and emphatic manner to prevent misinformation and possible predatory abuse of children.
With all these projects, my practice, and my business, my goal is to help Filipinos all over the world learn more about sex in a positive, respectful, and scientific perspective and see embracing our sexual selves as vital to our overall well-being and the betterment of the whole world.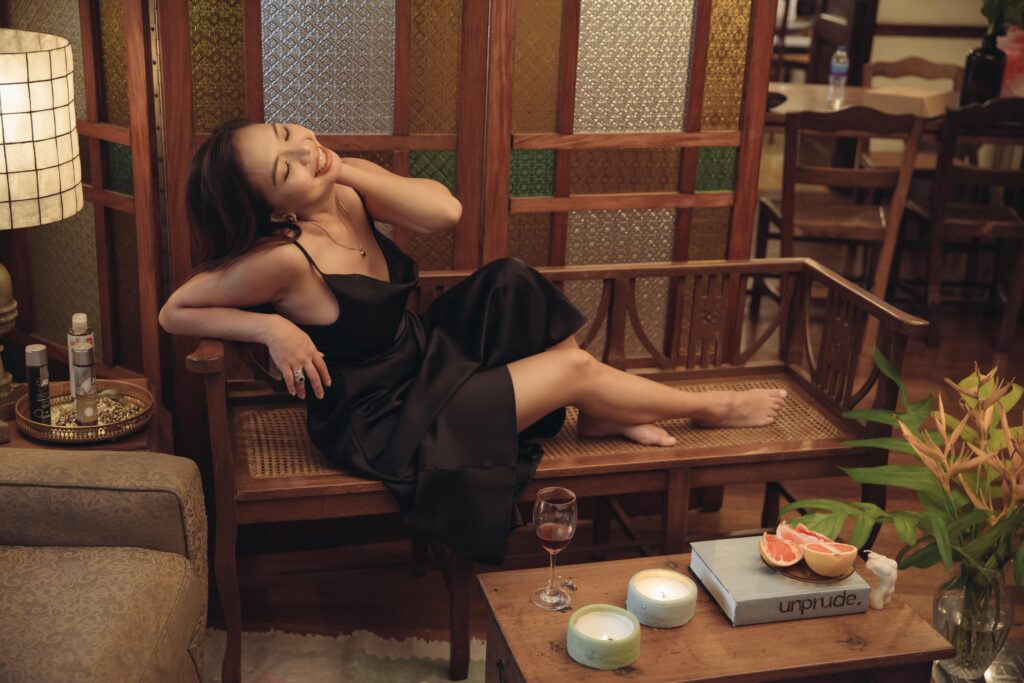 What does wellness mean to you?
The textbook definition of wellness focuses on a "positive state of well-being," but for me, wellness means being comfortable with having negative states and learning how to manage and deal with them.
Wellness is having the intention to put the effort into your life and make yourself and your body thrive in a manner that you – and only you – want. It's being able to embrace your whole self – unashamedly and on your own terms.
Women empowerment quote that always inspires you:
"It took me quite a long time to develop a voice, and now that I have it, I am not going to be silent." – Madeleine Albright
Women in wellness you look up to:
The women I look up to are the women who braved the world of the taboo and talked about sex to help women all over the world.
The first is Dr. Lori Brotto who champions better sex through mindfulness and uses her research to help women enjoy sex fully.
Second is Esther Perel, well, we all know who Esther Perel is. The woman who unashamedly talked about affairs and the problems in our relationships that no one ever dared to address publicly. Her wit, courage, and sassiness are traits that I admire about her.
And lastly, Dr. Margarita Holmes who is the first sex therapist of the Philippines. She presented sex and fought hard with censorship during the 90s just to educate people about the importance of sex education and sexual wellness.